Planning for a tour this Winter or festive season but unable to find the best place for your stay?
Or
Going for a business trip to another city to complete your business deal?
Your stay selection and booking is made easy with just a click on your smartphone! With millions of options based on your budget and needs, online hotels booking apps can make your stay search task easier. There are plenty of hotel booking apps to help you find rooms all around the world. These apps bring the world to your fingertips and make finding and booking a hotel both convenient & effortless.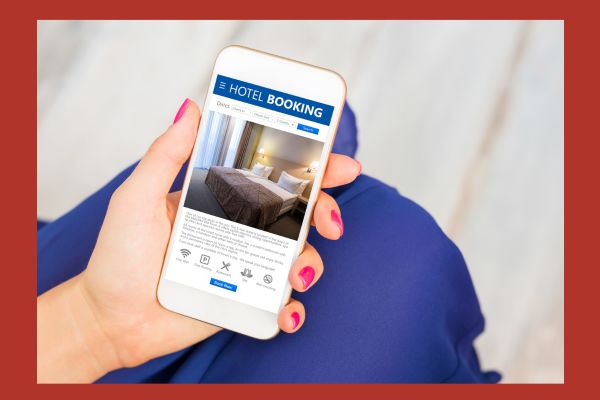 Few apps are offered by hotel chains for direct booking and few others are through a third party. Using your smartphone, they help you to book a hotel room right on your mobile device. They also help you get last-minute deals and also keep track of your rewards programs.
This article will let you know the top hotel booking apps in India. 
Table of Contents
Introduction
Top 5 Best Hotel Booking Apps

Make My trip
Trivago
Hotels.com
Booking.com

Online Hotel Booking statistics and trend in India
Conclusion
Here is the list of the 5 best hotel booking apps in 2023 :
1. Make My Trip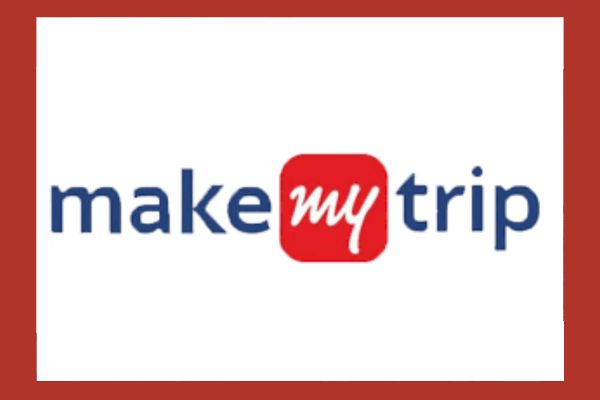 MakeMyTrip or MMT was founded in 2000 and is headquartered in Gurugram, Haryana, India. MMT successfully acquired its competitor, the Ibibo Group and this was one of the largest acquisitions in the online travel industry in India. After the merger, the shareholders of MakeMyTrip own about 60% of the group and the Ibibo shareholders own about 40%. Ibibo Group was owned by Tencent and Naspers and after the merger, they became the largest shareholders of MakeMyTrip.
MakeMyTrip provides services like booking flight tickets, reserving stays during travel, and availing cab services along with booking rail and bus tickets. The MMT travel route planner provides detailed information on about 10 lakh routes in India. The package plans of MMT are very popular as they provide the complete itinerary of the travel like food, transportation, and sightseeing.
Since more than 5 crore satisfied users trust MakeMyTrip, you may read hotel evaluations from past visitors and choose the ideal lodging for your needs. In addition, the hotel room reservation app enables you to make holiday plans and lets you search for hotels not just in India but all around the world.
2. Trivago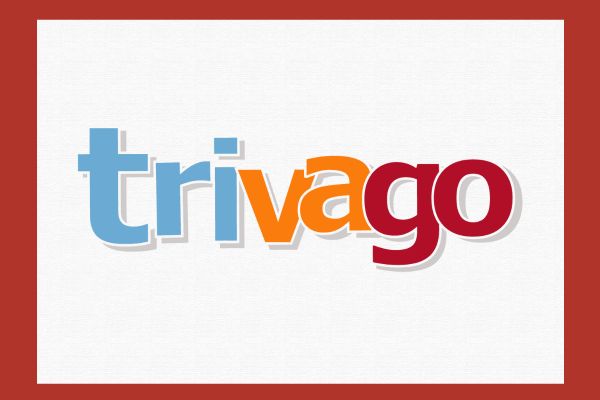 Trivago claims to be the world's largest hotel search and information website, and it compares hotel prices accumulated from over 200 third-party booking sites worldwide. This helps to save you the time and effort of visiting each one of these sites individually.
From budget hostels to luxury suites, it claims to have 45 million monthly users and a million searches per day. Trivago is completely free, and you're not required to sign up in order to use the service.
With this app, you may look for hotels for your upcoming vacation or business trip and get unexpected events like city breaks, winter sun weekend discounts, and more. You may lessen your worry when planning your next trip by utilizing the most well-known hotel and travel app in the world, which allows you to compare more than a million hotels globally and hundreds of booking websites.
3. goibibo.com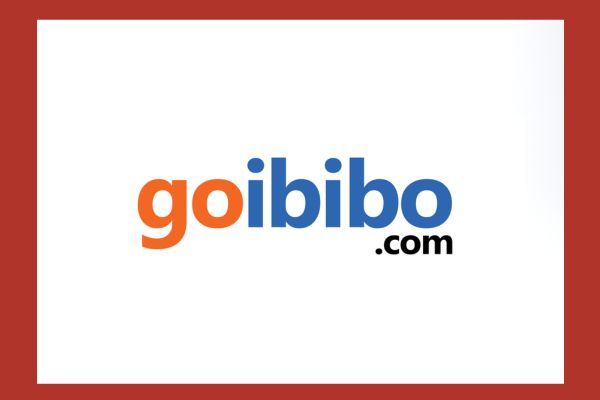 Goibibo of Ibibo Group was founded in 2007 by Ashish Kashyap. The website offers seamless online traveling services and helps customers book services in just a few clicks. The online platform includes assistance from booking flights to reserving cabs and managing a place of stay during travel. The Ibibo Group is acquired 100% by Make My Trip (MMT).
The Ibibo Group also has Redbus.in as a part of the company. In 2017, Make My Trip and Ibibo Group formed a strategic collaboration, where MMT acquired an equity interest of 100% from MIH Internet, which is an indirect subsidiary of Naspers. Myra and Gia are the chatbots of MMT and Ibibo Group that run on Artificial Intelligence.
The Goibibo network extends beyond India to encompass the entire planet. It provides free cancellations and last-minute discounts for same-day reservations at both domestic and foreign locations. To choose the ideal hotel for you, you can research hotels based on their costs, extras, and reviews.
You can also purchase train tickets on Goibibo because it is an IRCTC-approved application. You may check your PNR status, make a Tatkal reservation, view real-time train information, and many other things with this app.
4. Hotels.com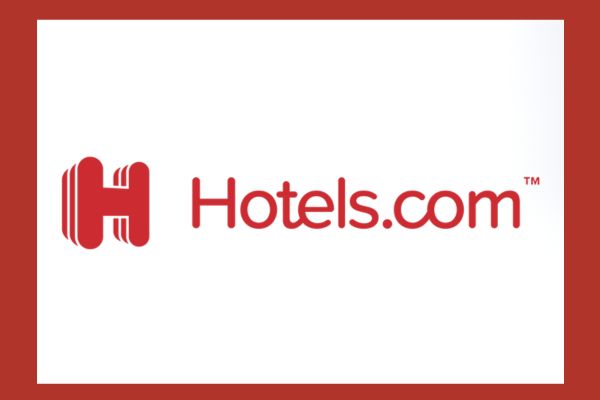 The Hotels.com app is a simple, fast, and secure way to book your perfect hotel. Sign in once and the app will keep you logged in every time so that you can search and view your bookings straight away. One can easily save all their favorite hotels to easily compare features and prices. You can see your past, current, and future hotel bookings, even when you don't have access to the Internet.
Hotels.com has grown to now feature a variety of properties, including resorts, second homes, and flats. Over a million properties are listed on Hotels.com worldwide. When you sign up for Hotels.com Rewards, you can get a free night after booking ten hotel stays through the app. You are qualified for exclusive incentives and travel advantages if you are a Silver or Gold member. Many hotels offer free cancellations as well.
5. Booking.com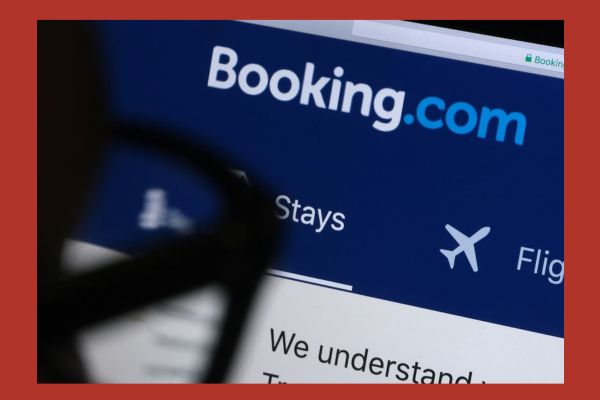 Booking.com is owned by the former Priceline group and provides a lot of choices for bundling flights and cars with your hotel bookings. It is easy to use, with many options to sort the results and find the best hotel for you. This includes price, star rating, and distance from downtown. The interesting feature of booking.com is that you can find high-scoring hotels that are affordable.
With more than 135 million ratings from past visitors, many hotels now provide free cancellations. On this platform, you may also reserve flights for one-way, round-trip, and multiple cities.
Over 28 million listings for accommodations, including over 6.6 million special places to stay, are available on the app, which is available in 43 different languages.
Online hotel booking statistics and trend in India
As per the reports, the Online accommodation market has increased in the last 5 years. If the report is to be believed, in 2022, 50% of the total hotel booking was done through online platforms followed by 33% in 2021 and 26% in 2018. Further, it is forecasted that the Indian Online Accommodation market will expand to more than $125 billion by 2026-27. Looking at the potential of the Indian accommodation market more participants are entering into the market.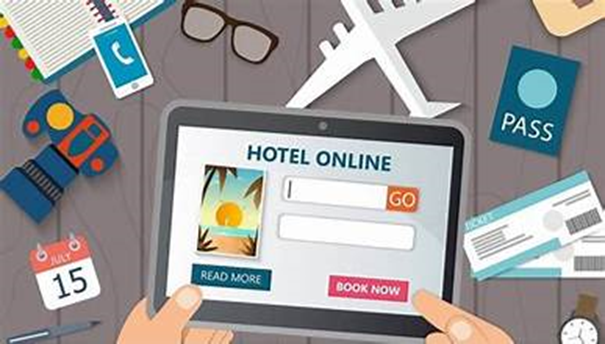 Talking about the online booking trend in India, as more people are connecting to the internet and smartphones in India even the remote city population books hotels and accommodation through online apps. Further, the online accommodation market is growing at a respectable rate of 10%.
The key reason for the vast expansion and growth of the online booking market is the increase in the number of internet users and number of online booking application users.
Tourism Statistics in India
Tourism industry in India has a market value of around US $143 billion. The Government of India and the Ministry of tourism along with the state government are actively participating to promote the industry and create a diversified tourism industry in India. Year 2023 has been named as the "Visit India" year which invites the world to explore and witness the beauty and diversity of the nation. The union budget has also contributed a significant portion of the budget to the tourism industry to facilitate collective development in the sector. India ranked 6th in the world in terms of total contribution of travel and tourism in the GDP. Further it is forecasted that by 2023, the industry will contribute a massive $250 Billion to the Indian economy and around $56 billion foreign exchange earnings.
Conclusion
So those were some of the top hotel-related applications. Each of these apps is useful in its own way. Based on user ratings, platform features, and offers, we have categorised the apps in this article. In addition to these, there are numerous other apps that are excellent for booking hotels. WIth increase in the tourism in India and youngsters crowd hotels booking and online related bookings companies have increased in the recent past. Over the years many companies/ startups have entered the online booking platform market looking for positive future growth and demand. 
Bonus Tip: You should also look up the hotel's location on a map since the booking software sometimes displays it in a different place.