Multiple credit card issuers, including industry leaders such as VISA and MasterCard, have long been prominent figures within the financial landscape. However, the utilization of credit cards and their associated benefits has undergone a profound transformation with the advent of digitization. In this article will let you know about the success story of OneCard.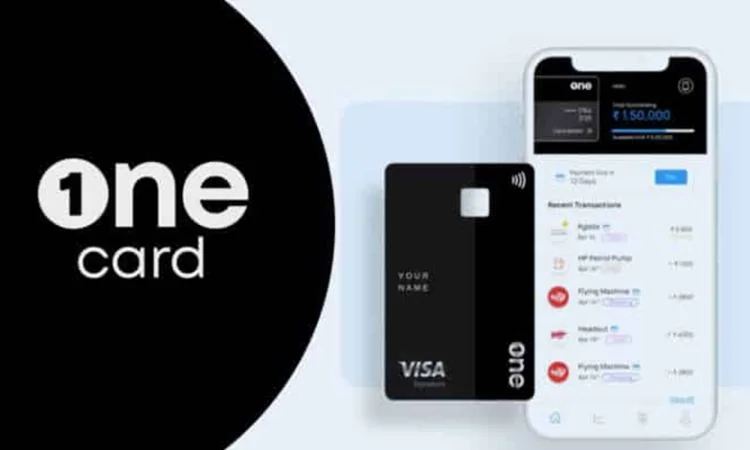 These advancements have ushered in an array of advantages, encompassing a seamless shopping experience, convenient cash withdrawals, the eradication of the necessity to carry physical currency, and a plethora of enticing rewards and incentives, including cashback and coupons. It is unmistakable that credit cards have evolved into an indispensable facet of contemporary life, particularly for the working population.
In an era defined by perpetual technological evolution, a groundbreaking company has emerged as the vanguard in addressing the needs of the mobile generation. This pioneering startup, recognized as OneCard, has embraced a revolutionary approach to credit card services.
In the ensuing article, we will embark on an exploration of OneCard's prominent presence within the industry, its unique business and revenue model, its noteworthy funding journey, its competitive positioning in the marketplace, and a variety of other essential aspects. Join us on this journey to attain a comprehensive understanding of OneCard and its profound impact on the financial sector.
OneCard: A Pioneering Approach to Modern Credit
Incorporated in 2019, FPL Technologies introduced the innovative 'OneCard' brand, setting out to redefine the traditional credit card landscape.
With its unique metal design and comprehensive technological infrastructure, OneCard stands as India's premier mobile credit card, setting new standards for transparency and clarity in the industry.
Presently, OneCard extends its services to 12 major cities throughout India, including key metropolitan areas such as Mumbai, Bengaluru, Delhi, and the National Capital Region (NCR).
Emerging as the latest entrant into the prestigious unicorn club, OneCard has established strategic partnerships with distinguished financial institutions, including IDFC First Bank, SBM Bank, South Indian Bank, Federal Bank, and Bank of Baroda Financial. As of 2022, the company boasts an impressive user base exceeding 600,000 individuals across the nation.
In order to maintain a robust and unwavering commitment to the security of our users' data, our company prides itself on the stringent measures and advanced technological implementations in place. These measures are complemented by strict adherence to regulatory standards, ensuring that data security remains an utmost priority.
Online Fortresses: Ensuring Safe Digital Transactions
OneCard's credit card empowers its users with a high degree of control over every aspect of their credit card usage. This includes the ability to finely tune parameters such as domestic and international usage, transaction limits, online and offline transactions, as well as the convenience of contactless payments. These features are designed to provide our users with a comprehensive and personalized credit card experience.
This remarkable growth underscores OneCard's commitment to revolutionizing credit solutions and providing a superior experience for its customers.
Seamless Onboarding: A Digital Experience
Customers looking to initiate their journey with OneCard can enjoy a seamless onboarding process characterized by minimal inconvenience. Our credit card activation process is entirely digital and typically completes within five minutes.
We are committed to complete transparency, ensuring there are no hidden costs or annual fees, thereby affording our customers greater flexibility in their transactional pursuits. Additionally, we provide enticing EMI transaction options that offer exclusive rewards to our valued clientele.
Unique Family Feature:
Notably, OneCard boasts a unique feature that sets it apart in the market: the ability to share the credit card with one's family members. In this scenario, each family member is entitled to their own OneCard, with the primary user retaining full control over spending limits and management.
 Our OneCard app is readily available for both Android and iOS platforms, ensuring accessibility for a wide range of users.
Furthermore, FPL Technologies operates the 'OneScore' app, designed to empower users in tracking their credit scores.
With a user base of approximately 70 million, OneScore is a testament to our commitment to enhancing financial literacy and providing valuable tools to our community of users.
OneCard – Overview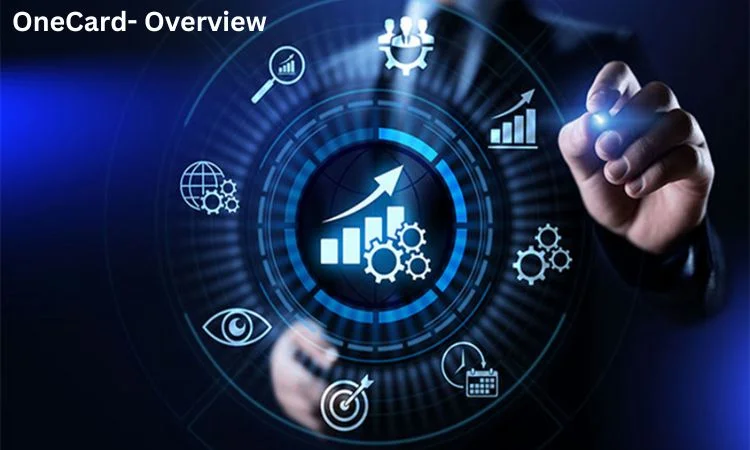 It is indeed noteworthy that India has emerged as one of the fastest-growing Fintech markets globally. Recent statistics indicate that the Indian FinTech sector is projected to reach a substantial valuation of $180 billion, as forecasted by Deloitte. Furthermore, the global Fintech industry has demonstrated remarkable growth, with revenue estimated at approximately $90.5 billion. This upward trajectory in global Fintech revenue reinforces the immense potential and dynamism within the industry.
OneCard : Founders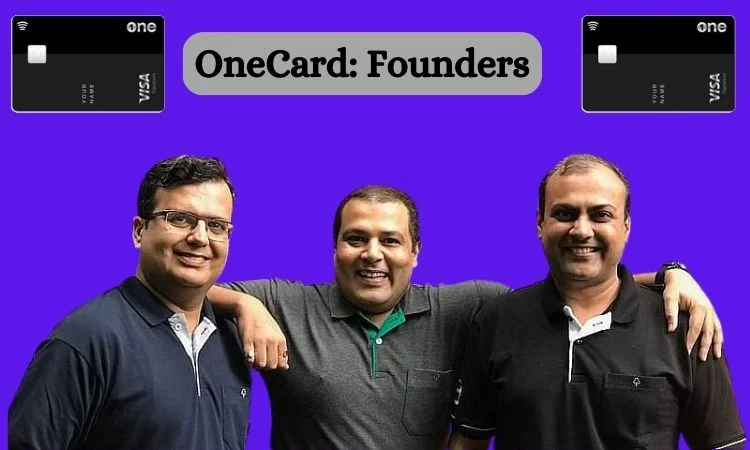 OneCard was established in 2019 by a trio of highly experienced individuals in the banking industry, namely Rupesh Kumar, Anurag Sinha, and Vibhav Hathi.
Rupesh Kumar
Rupesh Kumar is an accomplished professional with a distinguished educational background and a wealth of experience in the financial and banking industry. He earned his Master's degree in Analytical Finance from the prestigious Indian School of Business and holds a Bachelor's degree in Mechanical Engineering from the esteemed Indian Institute of Technology (IIT) in Delhi.
Rupesh embarked on his professional journey as a Software Engineer at Geometric Ltd, demonstrating his early prowess in the tech industry. Subsequently, he honed his expertise during a two-year tenure at Dresdner Kleinwort Wasserstein. However, it was during his remarkable 18-year tenure at ICICI Bank that Rupesh truly made a significant impact. 
Throughout his tenure at ICICI Bank, he played a pivotal role in pioneering and expanding mobile banking and digital payment services, including projects such as iMobile, UPI, Immediate Payment Services, Digital Wallet (Pockets), and Internet banking. Furthermore, Rupesh demonstrated his financial acumen by managing equity and debt fundraising initiatives, as well as overseeing the successful acquisition of two banks.
Anurag Sinha
Anurag Sinha is a distinguished professional with a strong academic foundation. He is an alumnus of the esteemed Indian Institute of Technology (IIT), Varanasi, and holds a Master of Business Administration (MBA) degree from the prestigious Indian Institute of Management (IIM) in Bangalore.
Anurag currently serves as a Member of the Global Advisory Board at Shoolini University in Himachal Pradesh.
Anurag's entrepreneurial journey began with the founding of Walnut App in 2016, a personal finance mobile application that offered automated tracking of spending, bank and card balances, P2P and bill payments, and split expenses, all without requiring bank passwords.
His innovative work in this space led to the acquisition of Walnut App by Capital Float. Anurag's professional journey has been marked by key roles in various organizations, with a notable 13-year tenure at ICICI Bank, where he contributed significantly to the financial industry. Presently, he holds the position of CEO at FPL Technologies.
Vibhav Hathi
Vibhav Hathi is a seasoned professional with an impressive career in the banking and financial sector. His journey began at ICICI Bank, where he dedicated 14 years to the organization, holding various pivotal roles. Before co-founding OneCard, Vibhav demonstrated his entrepreneurial spirit by founding his first company, Open Canvas, which focused on a mobile-based transaction platform to facilitate inter-operable digital payments. He also gained valuable experience as a Management Trainee at Reliance.
Vibhav is an alumnus of the renowned Indian Institute of Management (IIM) in Kolkata, holding a Master of Business Administration (MBA) degree. His extensive experience and entrepreneurial ventures have uniquely positioned him as a founding member of OneCard, contributing to the company's growth and success in the financial industry.
OneCard :  Business and Revenue Model
OneCard employs a mobile-based application model as its core business approach. The company primarily operates in the Business-to-Consumer (B2C) sector, forming strategic partnerships with various financial institutions to deliver credit card services, with a distinct focus on enhancing the overall customer experience.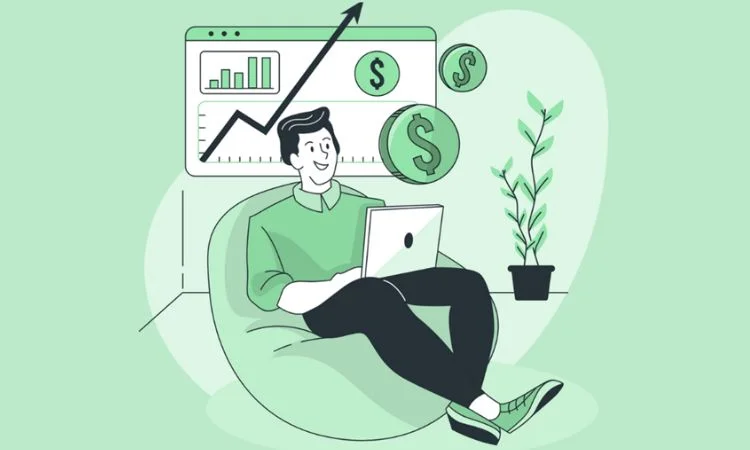 The primary objective of OneCard is to facilitate first-time credit card users by providing them with a virtual, mobile-based credit card, aimed at aiding them in building and improving their credit scores.
Additionally, OneCard offers an EMI (Equated Monthly Installment) service for purchases exceeding Rs 3,000, featuring a competitive interest rate of 1.33% and flexible repayment options spanning 3 to 24 months. The credit card issued by OneCard is designed for both online and offline transactions, thereby catering to a diverse range of customer needs.
Furthermore, OneCard has implemented a loyalty program, offering its customers a rewarding experience by granting them valuable reward points that can be redeemed for future purchases. This customer-centric approach exemplifies OneCard's commitment to enhancing the overall value proposition for its clientele.
In the fiscal year of 2021, our organization achieved a noteworthy milestone as our annual revenue surpassed Rs 10 crore. However, it is essential to note that alongside this impressive growth, our total costs experienced a substantial increase, rising by a factor of 4.3X to reach Rs 33.15 crore.
This financial performance reflects the dynamic nature of our business operations and underscores the significance of prudent financial management in sustaining our growth trajectory.
Partnership Announcements for OneCard – Facilitating Financial Inclusion
Innoviti Technologies, formerly known as Innoviti Payment Solutions, the leading partnership commerce platform in India, has embarked on a collaborative effort with OneCard, a credit card tailored to the demands of the mobile age, aimed at fostering increased financial inclusion in the Indian market through offline payment solutions. This strategic partnership was initiated with the goal of expanding the reach and accessibility of financial services to a wider segment of the Indian population.
Federal Bank's Strategic Collaboration Federal Bank, in its pursuit of reaching the burgeoning and tech-savvy demographic in the country, unveiled its partnership with OneCard on September 22, 2021. This symbiotic alliance seeks to cater to the evolving financial needs of a new generation of consumers, aligning with the growing demands for modern, digitally-driven banking services.
Mswipe's Synergistic Endeavor On November 17, 2021, Mswipe solidified a partnership with OneCard. This collaborative venture extends the convenience of no-cost Equated Monthly Instalments (EMIs) to customers across Mswipe's extensive network of 250,000 retailers. This strategic partnership endeavors to simplify the purchasing experience and enhance financial flexibility for a broad spectrum of consumers.
Pine Labs' Strategic Collaboration Another pivotal partnership was established on September 13, 2021, as OneCard and Pine Labs united forces. This partnership facilitates the provision of Equated Monthly Payments (EMIs) to all OneCard credit card holders. This synergy between OneCard and Pine Labs aims to empower cardholders with a greater array of payment options, further promoting financial inclusivity and flexibility in the market.