The Pine Labs business model is altered as per its merchants' needs. The Payments unicorn introduced advanced, cloud-based point-of-sale (PoS) machines that enhanced their engagement with customers during the payment process.
The payment was an area marred with currencies, chaos, and uncertainties. This ushered in the ATM facilities and the ATM-cum debit cards for banking customers. However, even after ATMs came into being in India, the effective usage of cards in physical shops and for other merchants was still fraught with numerous concerns. To mitigate these, Pine Labs was established.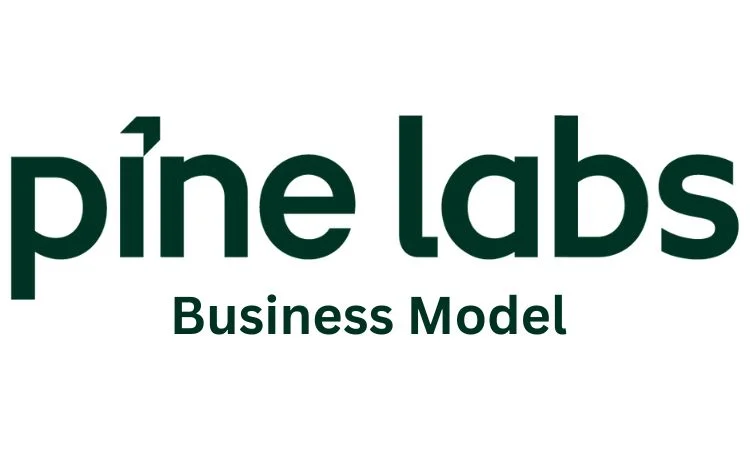 Founded in 1998 as a simple card-based payment and loyalty program, Pine Labs now stands as an Indian merchant platform company to extend financing and last-mile retail transaction technology for the merchants and their customers.
However, it was in 2009 that Pine labs' real payments journey began when it ventured into the mainstream payments space and decided to provide solutions to the merchants by connecting to banks and other financial services with the all-new Pine Labs PoS machines. The company was acutely aware that merchants were seeking solutions to enhance their engagement with customers during the payment process. So, it began partnering with banks and payment aggregators and ensured its PoS machine could process all forms of digital payments.
Pine Labs currently provides merchant platform supports and makes software for point of sale (PoS) machines. The company currently boasts of having more than 70,000 retailers in India including biggies like Mark's and Spencer's Retail, Pantaloons, Westside, and more. It is also a unicorn, which joined the coveted club of Indian unicorns in the month of January 2020 by raising an undisclosed amount from the American multinational company, Mastercard, thus becoming the first Indian unicorn startup in 2020 to emerge as a unicorn.
Pine Labs Vision
We believe that every business can grow exponentially with technology and capital.
Pine Labs Mission
Maniacal focus on creating a product and services platform that widens access and accelerates commerce for merchants in each local market we operate in.
Pine Labs Company Highlights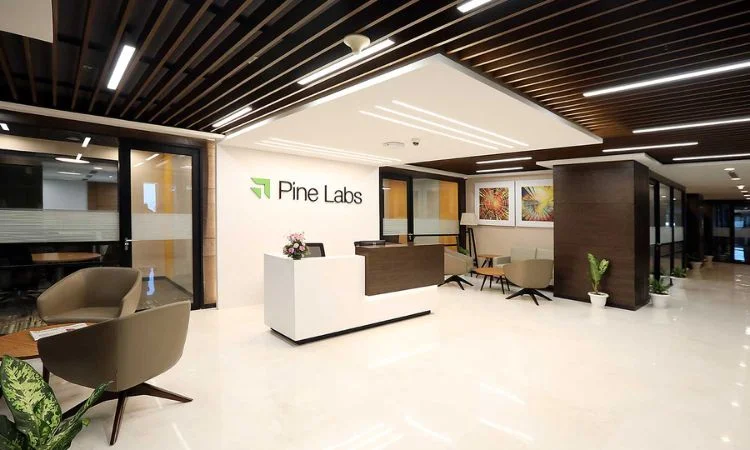 Startup Name – Pine Labs Pvt. Ltd.
Headquarters – Noida, India
Industry – Fintech
Founded – 1998
Founders – Lokvir Kapoor, Rajul Garg, Tarun Upadhyay
CEO – Amrish Rau
Total Funding – $933.4mn(February 2022
Valuation – $5 bn+(February 2022)
Revenue – $94.14mn (Rs 701.62 crore in FY20)
Website – www.pinelabs.com
Pine Labs – About and How it Works?
Pine Labs is an Indian merchandiser platform company that has funding and last-mile retail dealings technology supported in 1998.
Every day merchants use Pine Labs PoS machines to extend revenue while reducing prices, complexity, and risks. this offers Pine Labs a novel chance to participate in their growth journey. It focuses on the merchants' desires, revenue generation methods, last-mile retail dealings technologies, information analysis, and experiences for their shoppers and customers. the corporate offers a full-stack merchandiser platform that's a novel mix of technology and money solutions.
Pine Labs' solutions, that area unit employed by merchants from various sectors, area unit currently employed by over a hundred,000 merchants in Bharat, different and several other} other Asian countries. In Bharat alone, the company's cloud-based platform powers over 350,000 PoS in over three,700 towns.
Pine Labs – Startup Story
In the starting, the company's focus was clearly on large-scale, smart, card-based payment and loyalty solutions for the retail fossil oil business. it had been in 2009 that the $64000 payments journey of the corporate began once it ventured into the thought payments house to produce solutions with their PoS machines to merchants, connecting them to banks and alternative money services. the corporate partnered with banks and payment aggregators and ensured their PoS machines might method all styles of digital payments.
By 2012, Pine Labs had redefined its payment technology offerings and fully grown into an organization that pioneered the good, cloud-based unified location platform, designed to scale back prices and drive revenues for retailers. Their alliances with prime banks and makes gave them the flexibility to supply multiple services to the merchandiser through their platform.
Thus, it evolved into a merchandiser platform that encompasses solutions around payments, risk assessment, multi-channel analytics, merchandiser loaning and insurance, whole offers, cashback, integrated charge, and more. It presently boasts of a network of over twenty-one money services establishments and a hundred brands.
The year 2017 saw Pine Labs lay its initial international footprint once it entered the Asian nations with AN exclusive partnership with CIMB Bank. And today, Pine Labs is well into building the world's most strong merchandiser platform that brings along technology and money solutions to fulfill each would like of the fashionable merchandiser.
Pine Labs – Founders and Team
The founders of Pine Labs are Lokvir Kapoor, Rajul Garg, and Tarun Upadhyay.
Lokvir Kapoor
Lokvir Kapoor is recognized as the Executive Chairman and Co-founder of Pine Labs. Kapoor is an IIT Kanpur alumnus from where he obtained a BTech in Mechanical Engineering. He eventually went to complete an MBA from IIM Bangalore. Lokvir previously worked with Schlumberger in the areas of financial management and business development in India and abroad before he co-founded Pine Labs in 1998.
Rajul Garg
Currently known as the Co-Founder and Managing Partner of Leo Capital Holdings, Rajul Garg has been the Co-founder of Pine Labs and also served as the CEO of the company for over 5 years post which he remained as a Board member for more than 4 years. Leaving the company Rajul co-founded GlobalLogic where he served as the Co-founder and COO and SVP. Garg then became a Consultant and Angel Investor for a considerable amount of time. Sunstone Eduversity was another company that Rajul co-founded. He was also the CEO of the company. Rajul Garg has a Btech in Computer Science from IIT Delhi.
Tarun Upadhyay
Tarun Upadhyay was a Co-founder and CTO at Pine Labs. Upadhyay has an integrated Msc. in Mathematics and Computer Applications from IIT Delhi. Tarun has a streak of co-founding companies including GlobalLogic, hCentive, and Gallop.ai in most of which he served as the co-founder and CTO except for Gallop.ai, where Tarun was appointed as the CEO.
Pine Labs – Products and Services
The company provides mobile purpose of sale (PoS) machines that enable merchants to simply accept credit and charge account credit payments. Some offerings of Pine Labs embrace Instant EMI, Instant Discounts, Cashback Programs, PaybyPoints, Loyalty Solutions, e-Wallet, Targeted Promotions, Dynamic Currency Conversion, and Gift answer.
Pine Labs declared the launch of the bourgeois commerce platform Plural on Gregorian calendar month fourteen, 2021, with that the corporate forayed into the payment entry business. This sets Pine Labs as an instantaneous contender against corporations like Razorpay, PayU-Billdesk, CCAvenue, and Paytm. Plural entry, Plural Checkout, and associated Plural Console square measure the three merchandise that the corporate launched with an aim to serve its bourgeois base of over five lakhs. This merchandise is outlined as:
Plural entry – Plural entry can facilitate the merchant's avail of one payment dashboard for various types of payments, together with Unified Payments Interface (UPI), credit, and debit cards.
Plural Checkout – Plural Checkout is a Mobile SDK (Software Development Kit), that aims to spice up the performance of the payment gateways for automaton and iOS users.
Plural Console – Designed as a Payment Orchestration Platform (POP), Plural Console can provide one technical school framework to trigger transactions via multiple payment gateways, as mentioned by the corporate in a press statement.
Pine Labs – Business and Revenue Model
After twenty years of operating closely with merchants, Pine Labs currently facilitate merchants to sell additional, grow more, and build additional with larger potency. It serves the merchants' omnichannel wants. By leveraging technology and domain experience, it caters to merchants of all sizes serving them to thrive within the ever-changing international marketplace.
The Pine Labs business model is altered as per its merchants' wants. The payments imaginary introduced advanced, cloud-based location (PoS) machines that increased their engagement with customers throughout the payment method. Pine Labs has restructured the payment technology house while contributing hand in hand to the world's digital economy yet. it's conjointly attributable joined of the oldest fintech corporations in the Asian countries.
Pine labs rely heavily on the sale of their merchandise, just like the POS payments devices. moreover, it conjointly gains commissions from the sale of its services. the corporate through the financial gain it gets from the interest on fastened deposits and current investments
Pine Labs – Revenue and Growth
Pine Labs has a network of over 150K merchants across 3700+ cities in India and Malaysia.
Transactions on Pine Labs machine can be initiated by cards, QR codes, or phone number billing. The company also offers working capital loans, loyalty services via PinePerks, etc.
Some of its partners include Apple, Google Pay, Samsung, Sony, etc. The company has raised $310.8 Million from investors such as Sequoia India, PayPal, Temasek, Actis Capital, Altimeter Capital, Madison India Capital, and Sofina.
In terms of financial performance, after the pivot in 2014, the company had first posted profits in FY17. However, with the increasing costs of growth in terms of expenses, it couldn't maintain profitability and Pine Labs slipped to losses for FY18 and FY19.
Nevertheless, when we look at net loss figures, the losses of Pine Labs have jumped 4.46X, but excluding tax, the company's losses had decreased marginally from INR 18.3 Cr in FY18 to INR 15.22 Cr in FY19. The impact could be seen in deferred taxes.
Pine Labs raised Rs 285 crores in the month of June, which included fresh issuance of shares and secondary sales that saw Baron Capital, Duro Capital, Marshall Wace, Moore Strategic Ventures, Ward Ferry Management as investors.
Furthermore, the company has also announced an upcoming second leg of the same fundraising round. This round is completed by Pine Labs on July 6, 2021, which saw the company mopping up a whopping $600 million, courtesy of Blackrock and Fidelity. The total valuation of the company has shot up to $3 billion due to the latest fundraising rounds. The company is currently valued at around $3.5 bn, as of January 4, 2022.
Here are some of the growth statistics of the company at a glance:
It is one of the oldest fintech companies in India.
It boasts of having around 140,000 merchants in India and other Asian countries
Pine Labs platform powers over 350,000 PoS terminals in India across 3,700 cities and towns in India and Malaysia
It has more than 70,000 retailers across India
Pine Labs has partnerships with more than 15 major banks, 7 financial institutions and more than 100 brands are a part of Pine Lab's platform that processes payments of around $30 Bn each year.
Pine Labs – Acquisitions
Pine Labs has acquired 3 companies to date. The last Pine Labs acquisition was reported when the company acquired Mumbai-based online payments startup, Qfix Infocomm on February 8, 2022. The latest acquisition will help its parent with the recently launched Plural platform.
The company is currently in talks with Setu, a fintech infrastructure company that is backed by Lightspeed for an upcoming acquisition.
Pine Labs acquired gift solution provider, QwikCilver Solutions on Mar 19, 2019, for $110 million. The Fintech platform from Southeast Asia, Fave was acquired by Pine Labs in a deal worth $45 million on April 13, 2021.
Pine Labs – Partnerships
Out of several partnerships, here is a list of some of the prominent partnerships of Pine Labs throughout the years:
Pine Labs collaborated with Kotak Mahindra Bank to scale up its merchant acquiring and point of sale systems.
The fintech company collaborated with OneCard on September 13, 2021, to enable the EMI options at POS for their customers.
Pine Labs announced its partnership on July 22, 2020, with Fave with an aim to expand cashless payment solutions to offline SMEs and enterprises to accelerate digitization.
Pine Labs entered the Malaysian market with an exclusive partnership with CIMB Bank in 2017, which asserted their first global footprint.
Pine Labs – Competitors
Pine Labs Top Competitors are:
• PayPal
• PayKun
• Stripe Connect
• Payoneer
• Apple Pay
• GoCardless
• Authorize.Net
• Thryv
• BlueSnap
Pine Labs – Awards and Achievements
Pine Labs won a list of awards in all these years it has been active:
It won the India Fintech Forum's IFTA 2021 Award for the "Most Innovative Fintech Product" in November 2021. The AllTap #WarriorsAtWork campaign of Pine Labs obtained the award for 'Best Fintech Marketing Campaign' at CMO Asia, 2021
Pine Labs was announced the winner of the 'Best Digital API' award in the category of Best Technology Solutions at the 11th India Digital Awards conducted by the Internet and Mobile Association of India (IAMAI)
Pine Labs won a payment and fintech award in the category of Best Payment Technology/Solution provider at the 10th India Digital Awards in February 2020. This award was awarded to Pine Labs for enabling the EMI feature on its Android PoS
Sanjeev Kumar, Chief Technology Officer, Pine Labs, won the Change Agents 2019 award in December 2019 at CIO500 Conclave & Awards 2019, conducted by Enterprise IT World
Pine Labs won the 2019 Indian Merchant Platform Customer Value Leadership Award at the Frost & Sullivan – 2019 India Best Practices Awards in October 2019
Pine Labs – Future Plans
Digital retail payments platform Pine Labs is gearing up for the next phase of its journey. It is planning to bring in the latest solutions that aim at proving a better customer experience, foray into new markets and categories, and eventually go for an initial public offering (IPO) in the next 18 months. The public listing of the company is estimated to be worth around $1 bn. Furthermore, the company is also eyeing its NASDAQ stock market listing this year, as of January 2022's reports. The company has already hired Morgan Stanley and Goldman Sachs as advisors ahead of its listing.
In the next couple of years, the Noida-based firm is also expecting the total payment volume (TPV) on its transactions to rise more than four-fold to $100 billion from $23 billion.
That would put Pine Labs in the league of US-based financial and merchant services firm Square Inc, whose gross payment volume in the most recent fiscal period amounted to $84.65 billion, up from 65.35 billion in 2017, according to data platform Statista.
Pine Labs – FAQs
Q. What are Pine Labs?
A. Pine Labs is an Indian merchant platform company that provides financing and last-mile retail transaction technology.
Q. What is hardware ID in Pine Labs?
A. The Hardware ID is a unique identification number for your machine. To activate your license, you will need to provide this number.
Q. How do Pine Labs make money?
A. Pine Labs earns its revenue by the sale and leasing of its devices, via the services it offers, and through the interest that it receives on fixed deposits and current investments.
Q. How do Pine Labs work?
A. Pine Labs is an Indian merchant platform company that provides financing and last-mile retail transaction technology, founded in 1998. The company has more than 70,000 retailers across India, including major retail outlets such as Mark's and Spencer's Retail, Pantaloons, Shoppers Stop, and Westside.

Also, Check Out
Business model of Red Bull
Ways of Digital Payments in India