With being one of the major and largest organic, natural and ayurvedic products brand, Patanjali has created a significant market share in the niche wellness sector. With having a large consumer network and offering a wide range of products Patanjali has won the hearts of the people around the world in organic and natural products. From starting as a patanjali ayurvedic products to becoming one of the largest FMCG listed companies in India. In this article you will understand about the Marketing Strategy of Patanjali : How They Utilised People's Belief?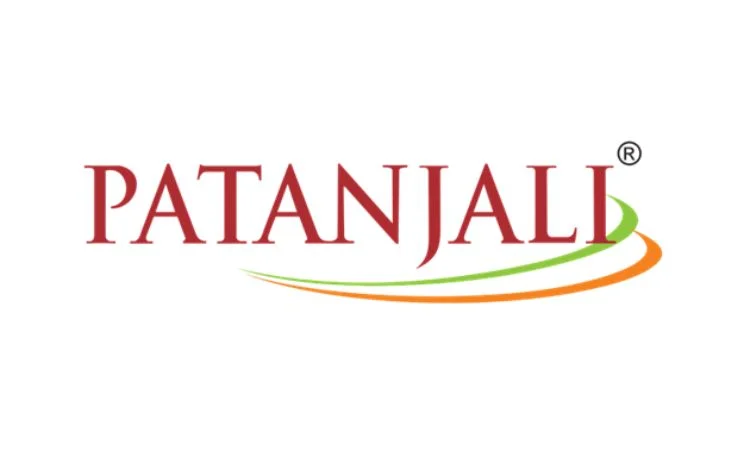 The company has gained a great market share and people's trust in their products due to the claims they made about the organic material and result of their products. From cosmetics, tooth products, to edible items, Patanjali has captured an immense range of products in the industry.
This Article will let you know a deep insight about the Marketing Strategy of Patanjali: India's Organic Product Giant.
Table of Contents
Company's brief
Growth of Patanjali
Marketing Strategy
Mission and Vision
Financials
Products
Marketing Campaign
Subsidiaries
Challenges
Takeaways from Patanjali for brands and Entrepreneurs
Conclusion
Company's Brief
Patanjali is a privately owned FMCG company founded in 2006 by Yog Guru Baba Ramdev in Haridwar, India. The founder Baba Ramdev needs no introduction. He is worldwide famous for his Yogasana and organic solutions.
Inspired from Ayurvedic, traditional method of Indian medicine, Ramdev Baba has founded patanjali to offer consumer products prepared of organic and natural material.
Before starting as Patanjali Ayurved company, Baba Ramdev and Acharya Balkrishna founded Divya Pharmacy to offer various ayurvedic medicine and related products made from natural material. The pharmacy worked as a trust aimed at offering products at affordable prices and local branding.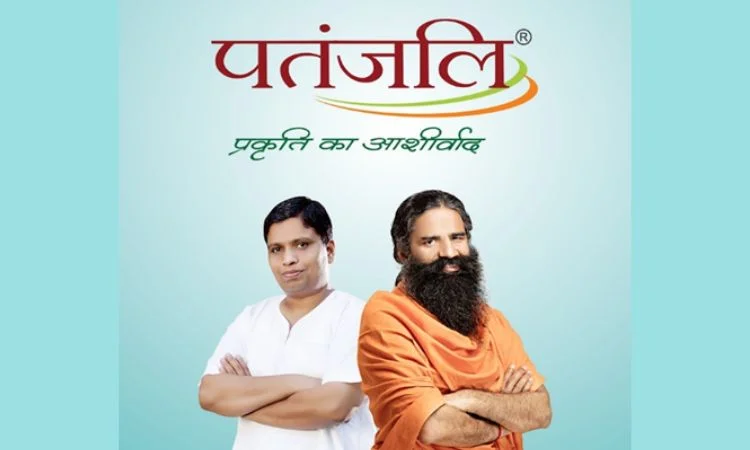 In 16 years since inception, Patanjali has become the most trusted and largest consumer products brand in India as more people are concerned about the chemicals and material used in the cosmetics products and moving towards Swadeshi.
Growth Of Patanjali
Over the years, Patanjali has expanded its business in different parts of the country. Initially started as a small ayurvedic medicine company today it is a multi million dollar company. The company is a tough competitor of its rivals which are well known in the FMCG industry including ITC, Hindustan Unilever, Dabur and Colgate.
Today it has more than 47000 retail counters and around 3500 distributors around the country with warehouses in more than 18 states.
Marketing Strategy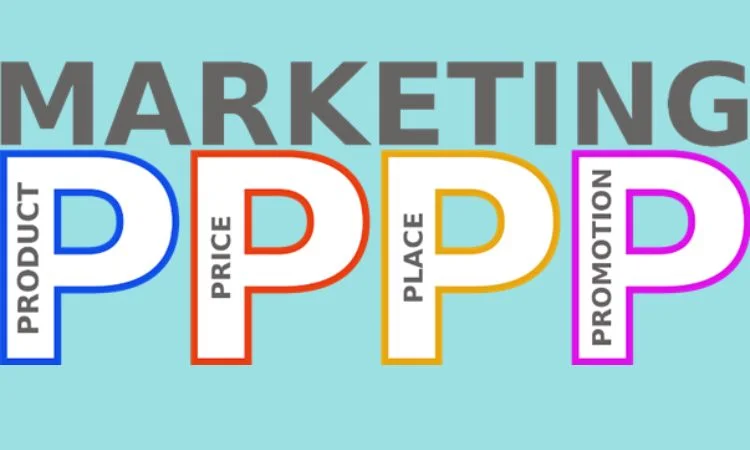 Patanjali operates in the industry as an organic and natural FMCG product. Adding the ayurvedic, naturally made products together Patanjali creates a unique space in the FMCG market for the consumers. Patanjali uses significant and surefire marketing tactics to capture the niche market and increase its reach.
With focusing majorly on health issues, chemical free products, pure and skin care cosmetic products, Patanjali succeeded in getting the people's trust. Patanjali markets its products claiming solutions to health issues, cure illness and healthy edible products. The brand uses unique marketing tactics which helps the company to have an edge over the other competitors in the market.
Promotion
Patanjali spends minimal on advertising and marketing its products. With offering the best products to the customers the marketing of the company is said to come from the customers. The word of mouth from the customers of the company, make a big marketing for Patanjali.
Price
Company charges an affordable price from the customers to make it accessible to more people and capture a large number of consumers in the market. With low marketing cost , companies succeed in competing in the price sensitive market with great market share.
Products
Patanjali offers a wide range of consumer products which includes health medicines, cosmetics, washing items, and edible food items. Each product is prepared from natural material and with major concern on the health of the consumer.
Place
Patanjali sells its products from different sources. Company has thousands of distributors in the country offering a wide range of products from the retail store. Apart from the registered distributors, the company also offers its products from E-commerce platforms, websites and third party retailers.
Baba Ramdev's Yoga activities have also had a significant impact on the brand's marketing. Ramdev asks the people to exercise and Yoga Daily to cure many of your diseases and illnesses. Pure and Natural/ Organic terms help the brand to win the hearts and trust of the people around the world.
Patanjali marketing strategy also includes In-store Marketing tactics, which is also a significant tool of its marketing. The company has invested heavily in creating an immersive shopping experience for its customers. Patanjali's in-store marketing efforts reflect its commitment to Ayurveda and natural health.
By creating an immersive shopping experience that emphasizes the brand's values and showcases its products' benefits, Patanjali Ayurveda has built a loyal customer base and established itself as a leader in the natural and organic market. One of the most impressive examples of Patanjali's in-store marketing efforts can be seen in its flagship store in Haridwar, India.
The store features a massive statue of Patanjali, the founder of yoga, at the entrance, creating a sense of reverence for the brand's roots in Ayurveda and natural health.
Mission and Vision 
Patanjali operates with a mission statement " Making India an ideal place for growth and development of Ayurveda and a prototype for the rest of the world"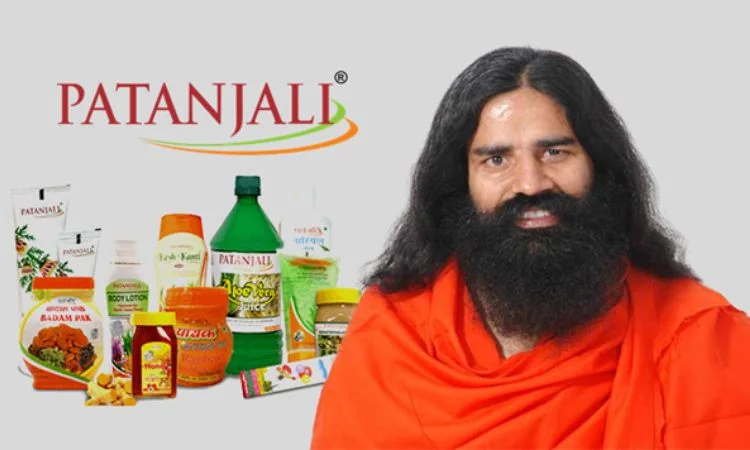 Company vision is to create a world where people live in harmony with nature and achieve holistic wellness through natural remedies.
Financials
The company has reported a revenue of Rs.3152465 lakh in FY23 compared to Rs2420537 lakhs of revenue in FY22.
In FY 23 the company reported a net profit of Rs.88644, around 8000 lakhs more than FY22.
Products
Patanjali offers varieties of consumer products for different uses.
With a portfolio of more than 900 products Patanjali sells following products segments:
Beverages
Cosmetics
Consumer edible products
Ayurvedic medicine
Fashion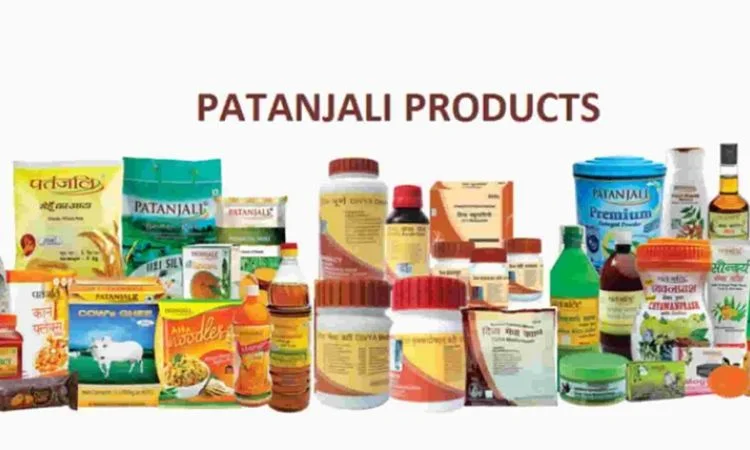 Patanjali Marketing Campaign
"Healthy India Banaenge, Patanjali biscuit Khaenge"
Offering natural ingredients and healthy biscuits, Patanjali started a biscuit promotional campaign with catchy tagline and visuals. Offering varieties of products with many flavour biscuits, Patanjali biscuits are offering tasty and healthy edibles.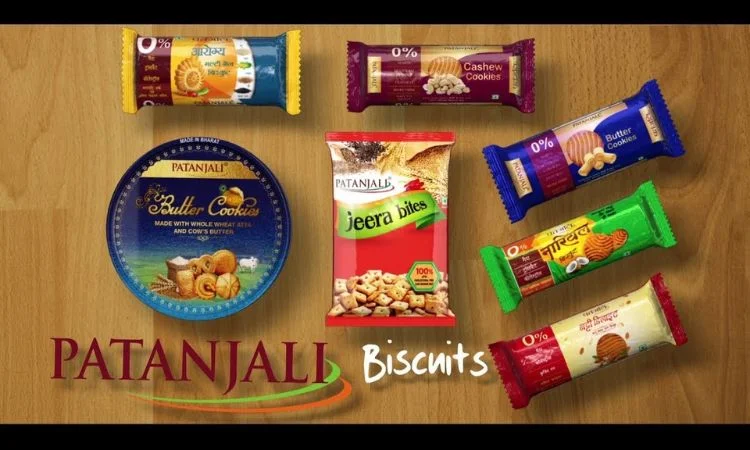 Haridwar se Har Dwar Tak
Started in Haridwar, Patanjali expands its business in the different parts of the country. The campaign aims and focuses on sharing the vision of Ayurveda to the world and creating a world brand.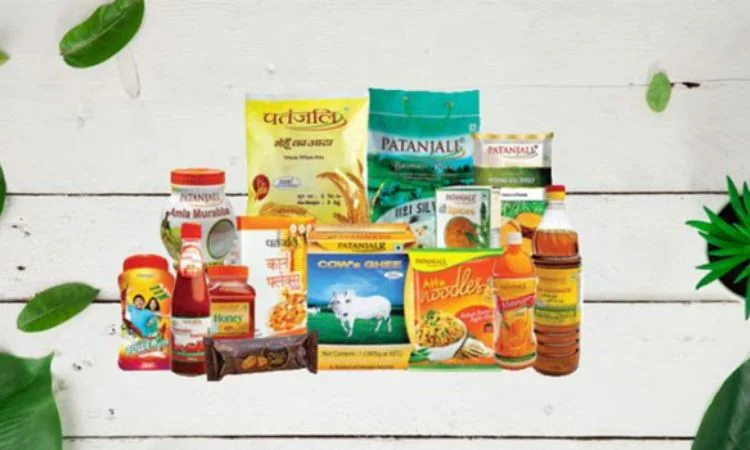 Swadeshi Ka Swabhiman
 Established in India, Patanjali shares the idea of Swadeshi campaign to capture the Indian market with the Swadeshi tag. With the major focus on the Make in India, Patanjali emphasised on creating a Swadeshi brand one of the world's top brands in the industry.
Subsidiaries
Patanjali owns a wholly owned subsidiary Ruchi Soya, which is a listed FMCG giant in India. Ruchi Soya offering bundles of FMCG products is among the top most valued companies in Dalal Street. The company Ruchi Soya was renamed as Patanjali Foods and majorly focuses on edible oil manufacturing. Patanjali acquired the company when Ruchi Soya Industries was under bankruptcy in 2019 for Rs. 4350 crore.  It was one of the major acquisitions by Patanjali.
Apart from Ruchi Soya Patanjali also owns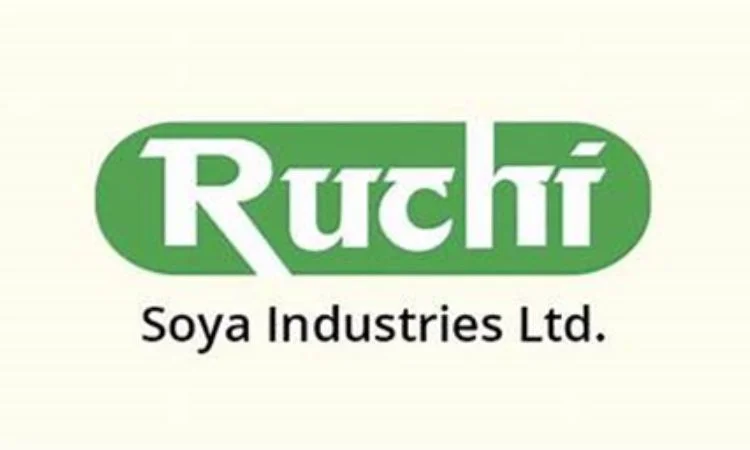 Challenges
Patanjali has faced many obstacles in the journey to become India's top and leading natural products FMCG brand.
One of the major challenges was to create high quality products with affordable prices in order to survive in the tough competitive market and capture the audience.
Another challenge that company faced was to gain customer's trust and create an awareness about the natural and organic products. With a market filled with thousands of brands and companies creating a unique image and influencing the audience was a tough task.
But Patanjali strives for the best and succeeds in overcoming the obstacles and leading the industry.
Takeaways from Patanjali for brands and Entrepreneurs
Incorporate Traditional Practices to capture the customers around the world.
Along with the traditional and ancient practices, Patanjali uses the latest technology and tactics to produce its products.
Concentrate on unique selling ideas. Patanjali offers their products ensuring that the products are natural and organic which create a unique space and brand in the FMCG market around the world.
Conclusion
Over the years Patanajali is aiming to gain majority market share in the industry and create a world market for their products. Company has shown major growth in different terms, including customers reach, revenue, distributors, expansion and market share. The company's strength is naturally prepared and organic material made products which attract the consumer's mind. Ensuring health and beauty safety Patanjali is shaping a view of becoming World's top natural and organic products brand. With the firm commitment of Baba Ramdev , Patanjali has overcome many obstacles and marked the spot as where they are today.