Facebook is a social networking website developed by Mark Zuckerberg while he was a Harvard University student in 2004. Facebook Success Saga initially began with being available solely to Harvard students, the platform swiftly spread to other institutions in the Boston region and subsequently extended to all universities in the US and Canada.
Facebook eventually became available to high school students, and afterward to anybody over the age of 13 with an email address that was legitimate.
Facebook is now one of the world's most populous and largest social networking networks, with billions of members. It has also played an important part in the spread of social media and has had a big influence on the way individuals interact with and distribute information online.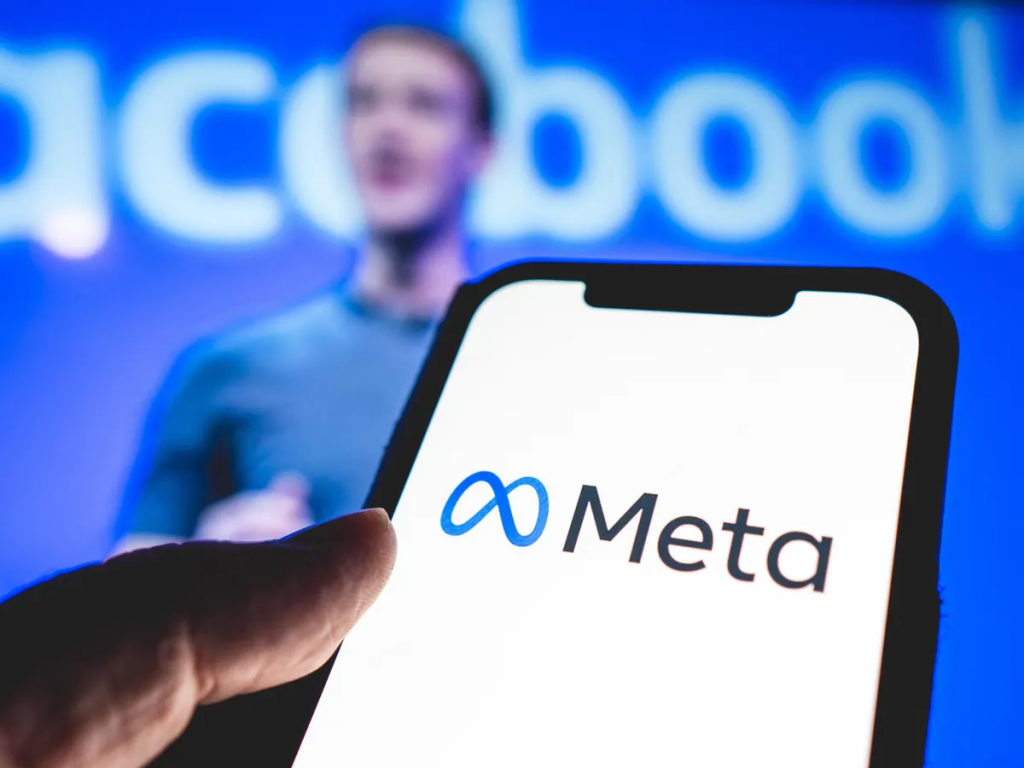 Img Source: https://www.forbes.com/
The Social Architects: Mark Zuckerberg and the Brilliant Minds Behind Facebook
Mark Zuckerberg co-founded Facebook alongside his Harvard University roommates Dustin Moskovitz, Chris Hughes, Eduardo Saverin, and Andrew McCollum.
Mark Zuckerberg
Mark Zuckerberg is Facebook's CEO and co-founder. While a student at Harvard University, he came up with the initial concept for the social networking platform. After founding the website in 2004, Zuckerberg dropped out of the university to devote his whole attention to the enterprise. Time magazine called him one on the list of 100 most important persons in the world, and he has an estimated worth of more than $100 billion.
Eduardo Saverin
Saverin, is a Brazilian internet entrepreneur and one of Facebook's co-founders He was in charge of the company's finances and assisted with the platform's commercial development. Later, Saverin had a falling out with Zuckerberg, and the two had a court struggle over Facebook's ownership. Saverin now has an estimated net worth of more than $10 billion.
Andrew McCollum
Andrew McCollum is a co-founder of Facebook and an entrepreneur and angel investor. He was in charge of the platform's design and user interface. McCollum left Facebook in 2007 to seek other opportunities and is now the CEO of Philo, a job search startup.
Dustin Moskovitz
Dustin Moskovitz is a Facebook co-founder and a digital entrepreneur. He was in charge of the site's development and programming. Moskovitz quit Facebook in 2008 to co-found Asana, a project management software firm. His estimated worth is a whopping approximation of $20 billion.
Chris Hughes
Chris Hughes is a philanthropist and entrepreneur who co-founded Facebook. He was in charge of the company's marketing and public relations. Hughes quit Fb in 2007 and later co-founded the Economic Security Project, a political organisation. He is also the publisher and owner of The New Republic.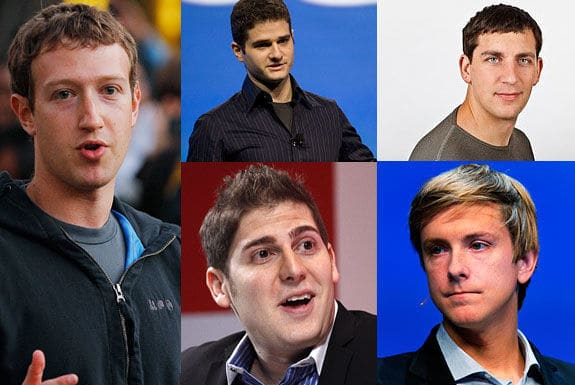 Img Source: https://vietnambiz.vn/
The Facebook Enigma: Unveiling Quirky and Unknown Facts About the Platform
When Facebook was begun in 2004, it was known as "TheFacebook."
Facebook was first solely available to Harvard students, but it swiftly spread to other schools and universities.
Peter Thiel, a co-founder of PayPal Ventures, first supported the site with a $500,000 investment.
The initial Facebook office was on Campus Road in Cambridge, Massachusetts, in a small room in a home.
Facebook's aim is to empower individuals to create communities and bring nations closer together.
Facebook has over 2.98 billion monthly active users as of first quarter of 2023
Facebook added the "like" button in February 2009.
Breaking Barriers and Connecting Billions: The Facebook Phenomenon
Keepin' it Simple: Facebook's all about that easy breezy usability. They designed it to be simple and user-friendly, and boy, did it work! People from all walks of life flocked to Facebook because navigating through it was a breeze.
No Exclusivity Club: Remember when Facebook was just for the elite university folks? Yeah, those days are long gone! It expanded faster than a balloon at a birthday party. From colleges to high schools and eventually to anyone over 13 with an email address, Facebook became accessible to practically everyone with an internet connection.
Connect, Connect, Connect: Facebook's bread and butter is all about connecting people. You can create a profile, add friends, and share everything from hilarious cat videos to your life-changing achievements. It's the ultimate social experience that keeps us all hooked.
Innovate or Bust: Facebook doesn't rest on its laurels. They're always bringing something new to the table to keep us interested. Whether it's fresh features or cutting-edge technologies, they know how to keep the party going and stay ahead of the game.
Adventure Awaits: Oh, and let's not forget the marketing mojo of Facebook. It's not just about connecting people, but also connecting businesses with potential customers. With their mind-boggling user base and targeted advertising options, it's a paradise for marketers and a win-win for everyone.
From Ads to Virtual Reality: How Facebook Turns Business into Big Bucks
Facebook's got a business model that's all about making that sweet advertising cash. They offer businesses the chance to put their ads right in front of the perfect audience. How do they do it? Well, Facebook's got this nifty targeting system that lets businesses reach users based on their interests, demographics, and where they're located.
So, how does Facebook rake in the dough? They charge businesses for advertising space on their platform and for using their advertising tools. It's like renting out prime real estate to businesses who want to get their message out there. The more eyeballs on those ads, the more cha-ching for Facebook.
But wait, there's more! Facebook isn't just about ads. They've got a few other revenue tricks up their sleeve. They make money by selling virtual and physical goods through their platform. So, if you're into buying digital goodies or even physical products, Facebook's got you covered.
Oh, and they're not done yet. Facebook also makes some extra cash by licensing their technology and content to third parties. That means they let other companies use their cool stuff and get paid for it. Smart move, right?
Last but not least, Facebook's not afraid to dive into the world of virtual reality. They've got these awesome Oculus VR products that they sell, adding another revenue stream to their already bustling business.
So, when it comes to making money, Facebook knows how to work it. From advertising to virtual goodies and licensing deals, they've got their revenue game on lock. No wonder they're swimming in those dollar bills!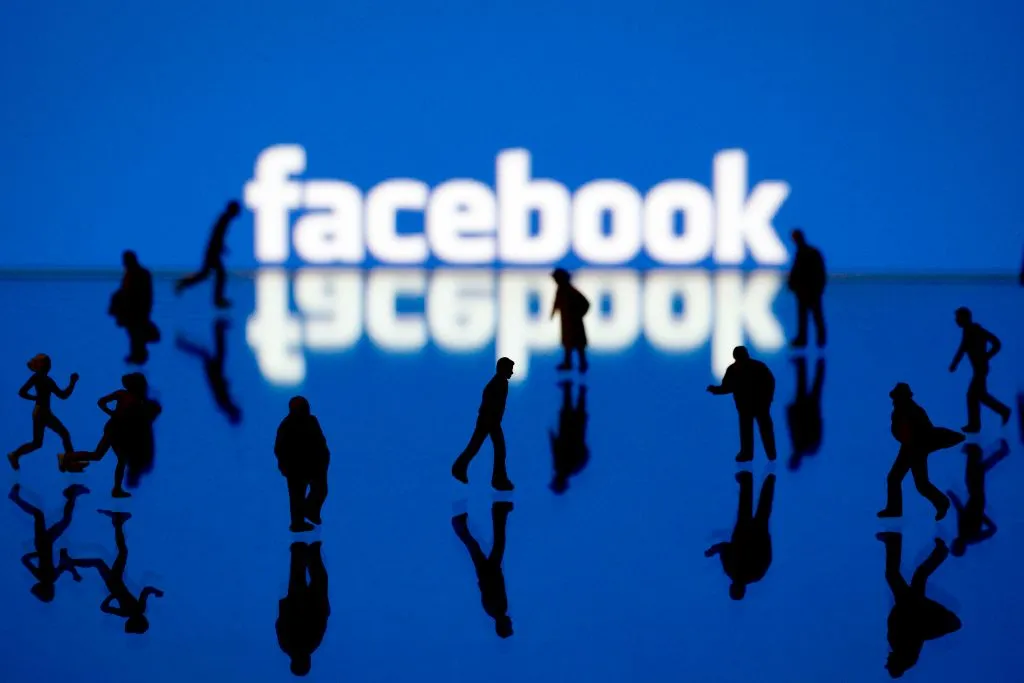 Img Source: https://time.com/
Navigating Troubled Waters: Facebook's Turmoil with Privacy, Misinformation, and Monopoly Claims
Facebook has had its fair share of challenges. Let's spill the tea on what they've been dealing with.
First up, we've got privacy and security. Facebook has taken some heat for not exactly being the best guardian of user data. They've had some major oopsie moments with data breaches and have been accused of not doing enough to protect our privacy. Plus, there's been talk of them using our data for targeted ads, which didn't sit well with everyone.
Next on the list is the infamous issue of misinformation and fake news. Facebook got called out for being a breeding ground for spreading all sorts of bogus information. From dodgy news articles to election shenanigans, they've faced some serious finger-wagging. They've been scrambling to tackle this problem and have taken steps to fight against the spread of fake news on their platform.
Oh, and how about those monopoly concerns? Facebook's been under the microscope for being too darn powerful. They've faced some heat for potentially squashing competition and engaging in practices that make people question their fairness. Antitrust investigators have been poking around, making sure they're not playing dirty.
As if that's not enough, Facebook got tangled up in political interference drama. There've been accusations left and right about them being used as a tool for spreading misinformation, messing with elections, and manipulating public opinion. It's no wonder they've had to tighten up their regulations and keep a closer eye on political activity on their platform.
Last but definitely not least, is the issue of hate speech and abuse. Facebook had to face some serious backlash for not doing enough to crack down on hate speech and harmful content. People were calling them out for being too lenient and not properly enforcing their own rules. They've been working on improving their policies and taking a stronger stance against harmful content, but it's been an uphill battle.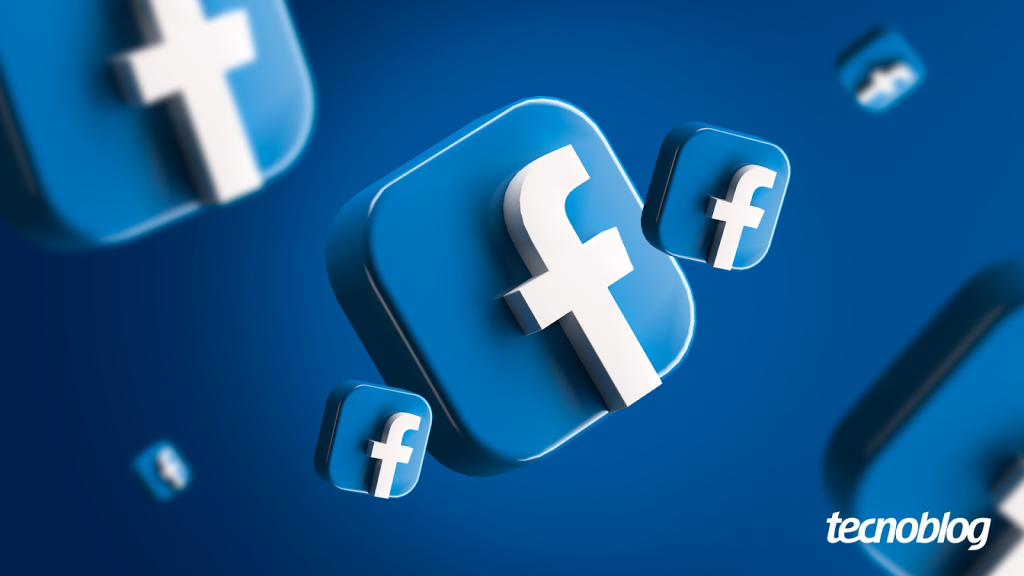 Img Source: https://tecnoblog.net/
So there you have it, folks! Mark Zuckerberg, the mastermind behind Facebook and Meta, has rocked the digital world like a boss. He took a small idea and turned it into a global phenomenon that changed how we connect and share online. Talk about leveling up! And let's not forget about his virtual reality dreams. With Oculus VR under his belt, he's all about creating mind-blowing experiences that blur the line between the real world and the digital realm. Who needs regular ol' social media when you can dive headfirst into virtual wonderlands?
Mark Zuckerberg's success story is a prime example of what can happen when you follow your passion from the get-go. From a dorm room project to global domination, he's proven that anything is possible if you put your heart and soul into it.
Read More:
WhatsApp may soon allow users to share status updates to Facebook stories