The circle of life is entitled with love, respect and faith in humanity. Our thoughts are often powerful enough to take us to our decided actions, where we might unintentionally steer away from success. At this very juncture, we need a safe place to share our dreams and aspirations with someone. A person who is reliable and cares for one another.
A Brief History-
But do we get to find such individuals often? In a time of fast-paced work-life balance, we tend to flow on the ocean of duties and responsibilities. Life will always tell us to search for that person, who will have the patience to listen to our thoughts and guide us towards mortal excellence. Business Outreach Magazine takes immense pleasure in introducing you to your trusted person and an impeccable astrologer, Mayur Joshi.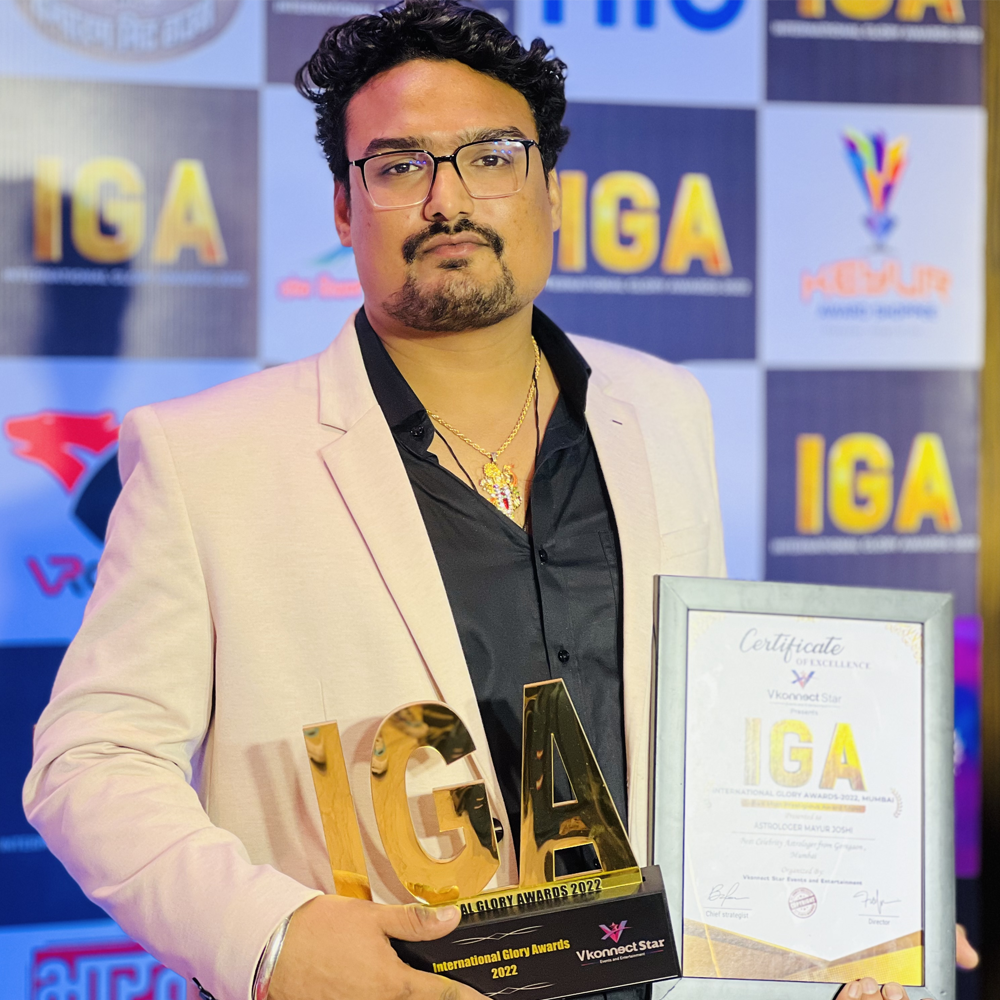 We learn from each other and that is what makes human kind so special. Our failures rely on the upcoming occurrences of success, which always put us with the unimaginable world of joy. There are instances when we are pushed to the very brink of darkness with little to expect from time. But please do remember that the gift of our moon and stars always tend to pull us out of any black hole, provided you have the right guidance to mentor you.
Struggles and Success Stories-
Mayur Joshi is a renowned astrologer and Vaastu Shastra expert with over 10 years of experience. Mayur is an exceptional individual, who has been dedicating his energy and positive spirit towards the welfare of mankind and has an 80% accuracy rate in forecasting the future and has provided guidance to numerous well-known individuals on a national and international level.
His kind gesture towards others itself speaks for his monstrous knowledge on astrology. We spoke to Mayur and felt a vast fresh air of humility and gratitude. You see this is what matters. This is what is important when you decide to go for Mayur's guidance on astrology and make every effort to improve and enhance your success.
Key Takeaways-
Mayur Joshi is a young and vibrant personality from Mumbai. Being just 30 years, he has gathered the love and support from his clients which allowed him to further expand in cities like Bangalore, Delhi, Jaipur and Gujarat. Issues that are present in family, relationships, marriage, career, legal and many more cripples the minds of people and push them towards anxiety and stress.
Mayur Joshi wants to help them and keep on spreading the benefits of astrology to the whole world. Mayur believes in the ancient ritual of our culture which has the power to purify life's problems. His immense understanding about the various branches and sub-branches of astrology helped him solve problems of more than 5 lakh people in the last 15 years.
Mayur Joshi follows the Parashara school of astrology, combining traditional knowledge with modern ideas. In addition to providing guidance to others, Mayur is also eager to share his wisdom and teach the art of astrology to those interested in learning. In nearly two decades of practice, Mayur started early and trained under many renowned astrology gurus.
He is a compassionate and understanding mentor who can help individuals navigate through tough times and make informed decisions. Mayur says to us, "A helping hand can be a ray of sunshine in a cloudy world". His services are also very affordable and this is coming from a celebrity astrologer. Mayur Joshi received the Best Young Celebrity Astrologer award in 2022 from Malaika Arora and the Best Celebrity Astrologer award from Shilpa Shetty. Mayur Joshi believes that the progress of mankind will always be in helping others.