The world of glamor and fashion is very thrilling and demands constant portrayal of vibrance and energy. We often as customers want to look our best and stay confident in ourselves. Beauty and cosmetics products have innovated massively over the last few years and allow its target audience to emit nothing short of joyful radiance. In this article you will understand about the marketing strategy of Maybelline.
Customers who love cosmetic products desire to put on that expressive eye-liner along with filling the facial canvas with some bold red lipstick. Everyone empowers a charming personality and these cosmetic brands know that. In the market there are several beauty and cosmetic companies offering their best products at a competitive price.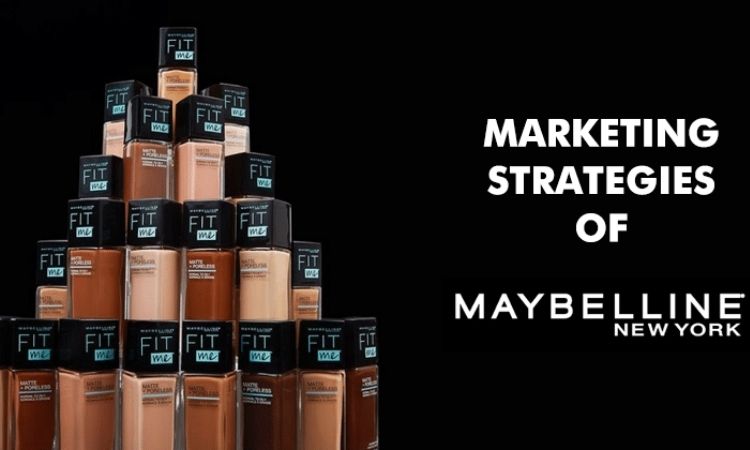 Maybelline is a brand that has risen as a leader in the beauty and fashion industry. The company has a huge amount of market share mainly due to offering quality products at a very reasonable price. Maybelline has become a trendsetter for the youth and other customers and empowering the unique vibe of every individual.
The success story of Maybelline started back in 1915 by an entrepreneur named Thomas Lyle Williams. He wanted to further enhance the natural beauty of his sister with a revolutionary product. 
William was very appreciative of his sister's eyelashes so he applied some coal dust along with some vaseline to bring forward a transformative journey both for his sister and for the society. His initiative to try something new eventually laid the foundation of the beauty and cosmetic giant, Maybelline.
The journey of Maybelline evokes innovation and research which captivates our minds. Over the years, Maybelline has achieved several benchmarks starting from creating the first mascara that shaped a blueprint for the beauty and fashion industry. When we look into the marketing strategy of Maybelline, we understand productivity and resilience in building a reputable name in the glamor industry.
Maybelline has always been pushing its boundaries while offering great beauty products to its customers. The brand shows dominance when it comes to a marketing strategy in the glamor industry. With this perspective, beauty enthusiasts can express their true self and quest on a journey of compassion and creativity.
Diving deep into Maybelline's Marketing Strategies-
The target audience of Maybelline is considered young and vibrant with a diverse approach towards fashion and beauty. The move towards a certain product is often tailored with boldness and authenticity. There is an imperative gesture that shows when the brand is confident, it wants its customers to be true to themselves and confident about their sustainable vision.
Maybelline has a target customer range that is expanding. With the primary focus on women, Maybelline also truly supports every individual of every age group to try their products. Young teenagers find Maybelline attractive as the products offer value and affordability. Mature customers go for Maybelline as they can align their needs based on the broad product catalog of the brand.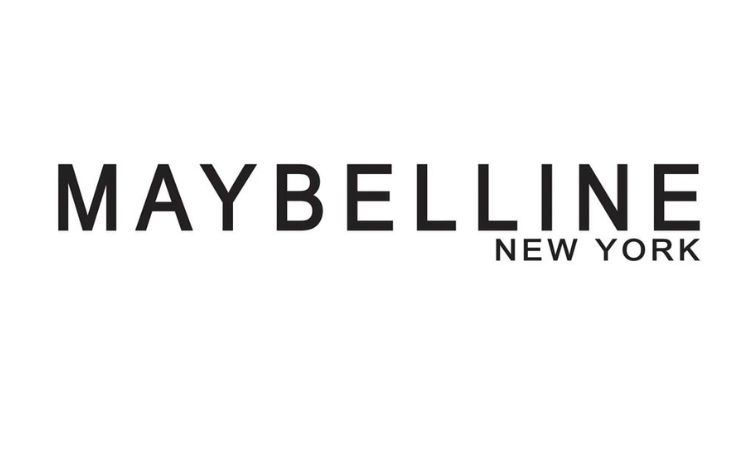 Maybelline celebrates its customers' appeal and people of every ethnicity, race and demographics. The brand has a huge global presence with a notable reputation in the Indian market.
With market presence in more than 100 countries, Maybelline is loved by customers from several cultures. These customers consider the brand as a trusted companion in their beautiful creativity.
The self-expressive nature of Maybelline's target audience are acquainted with today's digital foundations. These customers can be creators or influencers who are nothing holding themselves back from portraying their talent in social media platforms and several beauty communities.
Understanding the products of Maybelline-
Maybelline has been very instrumental about creating a strategy and sorting an effective price, demography, promoting the brand and positioning itself as a market leader. Some of the products of Maybelline are lipsticks, mascara along with foundations and eyeshadows. The formulations of Maybelline are of high quality that are durable and affordable.
With consistent innovation and research, Maybelline comes forward with products that are cutting-edge and of high quality. From daily beauty products to fashionable touch ups, Maybelline has it all.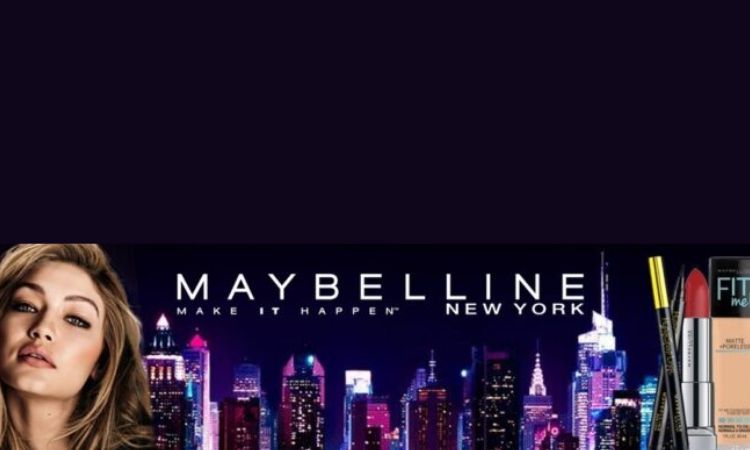 One of the important aspects of Maybelline's enormous market share is the product accessibility to the customers. The brand understands the crucial factor of keeping a competitive price point. With festive offers, bundle discounts and a wide range of products, Maybelline is able to reach a large portion of the Indian and global market. Something to note in Maybelline's customer approach is that they always look into providing exceptional product quality.
When it comes to advertisements, Maybelline encourages both traditional methods along with promoting on social media platforms. The company focuses on television commercials, strategic marketing campaigns, influencer collaborations and many others. Looking into the consumers of Maybelline, the promotional approaches are diverse, inclusive and also massively creative.
Maybelline has positioned their product in a strategic manner which is available and accessible to a wide range of customers. The distribution division of Maybelline is spread across retail outlets along with ecommerce platforms, departmental stores and other relevant online platforms. Maybelline highly acknowledges shelf presence and collaborates with retailers to boost an optimum product visibility to potential customers.
The scalability of Maybelline's business model-
Maybelline is one of the most popular cosmetics companies in the world. They have successfully carried out several marketing campaigns over the years. Customers love Maybelline as the affordability coupled with high-quality products enhance the natural beauty.
During the 'Make It Happen' campaign, the brand inspired women to chase their goals and dreams. Maybelline collaborated with several women achievers of the society and discussed their success stories. The products used by these influential women further bolstered the personality of these visionaries.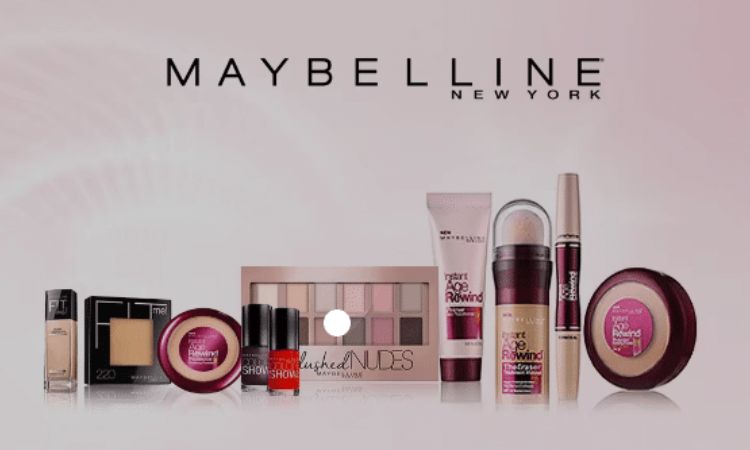 The 'Color Sensational' project of Maybelline portrayed the diverse lipstick collection. With this initiative, the marketing strategy of Maybelline expressed the beauty of individuality. The glamorous lip colors showcased different skin tones which added to the holistic approach of the marketing campaign.
Popular influencers like Gigi Hadid along with Adriana Lima collaborated with Maybelline in events, product promotion and many interesting campaigns. This increased the excitement level of customers to try out more products by the brand.
Creating perfect slogans for advertising campaigns, product-focused projects and inspiring messages have helped Maybelline connect with its target audience.
Collaboration and Storytelling with Maybelline-
Maybelline, being one of the greatest beauty brands in the world, has touched millions of hearts around the world. The high-quality products tailored with targeted marketing campaigns have garnered a broad customer base.
The emotional storytelling of Maybelline has touched millions of customers. The narrative set by Maybelline has elevated its reputation in being just a 'cosmetic brand'. The campaigns and products are promoted in a way where customers get to feel that they are a part of the evolutionary journey of Maybelline.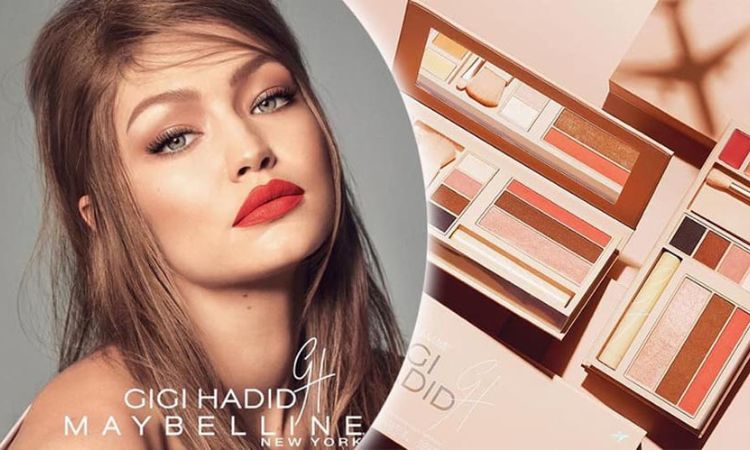 Maybelline is very active on its social media channels. The digital age requires a company to stay connected with its followers on social media channels. The company is also said to share several makeup tutorials, customer-centric contents along with several beauty tips. This lays the foundation of a strong sense of community among the customers of Maybelline.
Maybelline's innovative marketing strategy surpassed all benchmarks when it comes to customer retention. We live in a society, where an inclusive and diverse sense of growth is very vocal. Maybelline understands that it belongs to an industry which is known for glittering persona, confidence and beauty. The products of Maybelline not only focused on the high-quality offering but also embraced the emotional attachments between the customers and the brand.
We can take into consideration that customers just want a sense of belonging and products that can meet their demands. Due to the cost-efficient approach of Maybelline, the brand is a favorite for students and fresh graduates who just want to look a bit more beautiful and vivne that confidence. The company's collaboration with fashion designers, creative personnel, celebrities have further added to the brand value, thereby giving more exclusivity for the customers.
Frequently Asked Questions-
What is Maybelline's target audience?
Ans– Maybelline targets a variety of audience like youth, teenagers and also mature consumers.
What are the marketing strategies of Maybelline?
Ans– The marketing strategy of Maybelline includes interesting storytelling, partnering with several influencers, innovating at an interesting and consistent level, embracing social media and many others.
How does Maybelline promote its products?
Ans– Using several mediums like social media, television commercials and advertising campaigns, Maybelline promotes its products.
When did Maybelline come to India?
Ans- As per reports, Maybelline came to India around 1998.