In the realm of Western fashion, Forever 21 is a name that resonates strongly. Established by Do Won Chang and his spouse, Jin Sook Chang, Forever 21 stands as a prominent American apparel brand with its headquarters situated in Los Angeles, California, United States. In this article will let you know about some Innovative marketing strategies of Forever 21.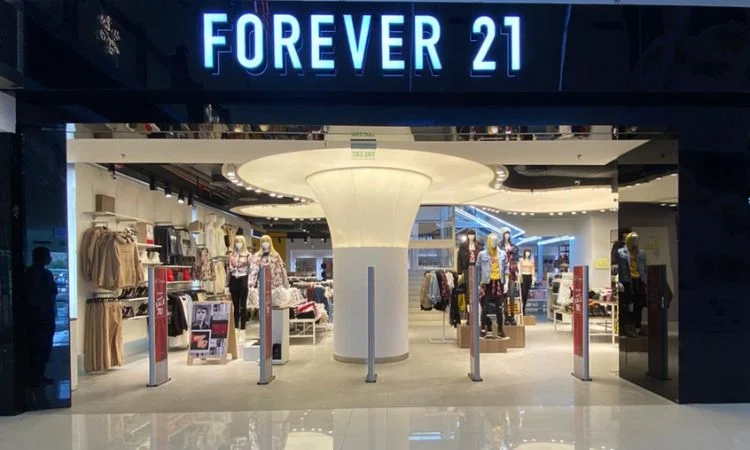 Forever 21 was founded with the mission to provide an extensive selection of women's apparel. Over the years, the brand has undergone significant expansion, diversifying its product offerings to encompass a comprehensive range of categories. These now include sections catering to men, girls, children, as well as lifestyle accessories and other related items.
Commencing its journey under the moniker "Fashion 21," the brand has evolved into a expansive array of clothing retail outlets operating under various names, including Love 21, Heritage, XXI Forever, and Forever 21. Founded in the year 1984, this American fashion institution has continuously thrived since its inception, reaching remarkable heights. Presently, Forever 21 boasts a global presence, with over 550 stores located across the world.
Here Are The Some Marketing Strategies :
Product Marketing Strategy
Forever 21, a well-established brand with a long-standing presence in the fashion industry, boasts an extensive selection of clothing across various categories, catering to men, women, and children. The brand has secured a formidable position in the global market by offering a diverse range of product portfolios.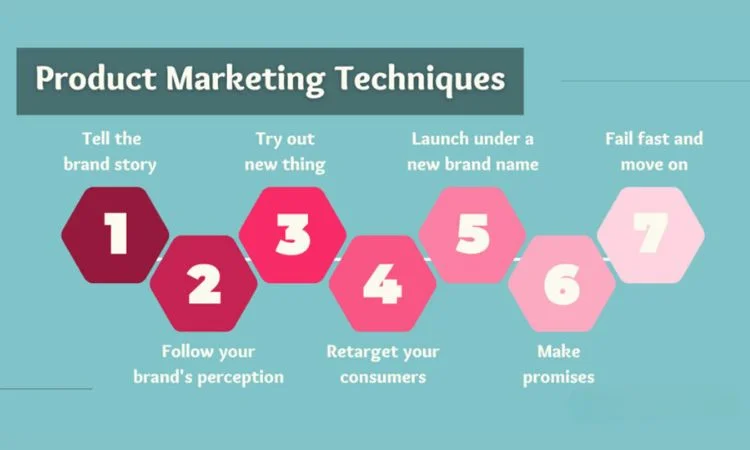 With a commitment to serving a broad demographic, Forever 21 ensures that individuals of all ages are provided for.
The primary focus of the brand lies in offering a versatile range of clothing products for adults, children, and toddlers. Within its product offerings, Forever 21 delivers a wide array of fashion items, including but not limited to jeans, tops, jumpers, lingerie, and a plethora of other apparel options.
In addition to its diverse clothing selection, Forever 21 offers a comprehensive array of accessories, encompassing items such as belts, ties, hats, gloves, sunglasses, and a wide variety of other fashionable accents. Furthermore, within its jewelry department, Forever 21 features an extensive collection of items including watches, body jewelry, pins, brooches, and numerous other adornments.
Beyond accessories, Forever 21 extends its product range to include an impressive assortment of footwear options. This selection encompasses a range of stylish choices, including loafers, wedges, sandals, boots, and heels. Forever 21 prides itself on maintaining a distinct product portfolio while also fostering robust customer engagement.
Billion Dollar Success : Forever 21 Revenue And Market Position
Target Marketing Strategy of Forever 21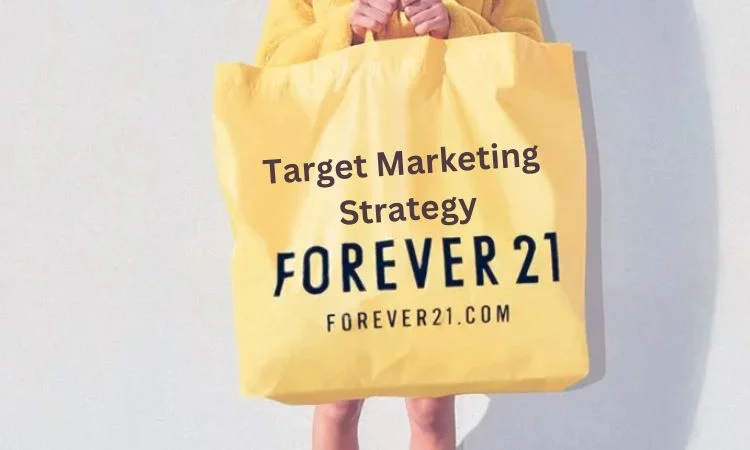 Forever 21's core marketing strategy is rooted in the deliberate cultivation of a diverse customer base, with a particular emphasis on appealing to women across various age groups. The brand's product offerings are meticulously crafted to cater to the discerning fashion preferences and unique styles of women, spanning from teenagers to mature adults.
In the ever-evolving landscape of online retail, Forever 21 holds a prominent position, having secured the 121st spot on the esteemed list of top 1000 Internet retailers in 2023, as reported by Digital Commerce 360. It is noteworthy to acknowledge that this ranking represents a notable shift from its previous standing at 2nd place in 2019, indicative of the brand's commitment to adapting to the changing retail dynamics.
Forever 21's strategic approach is further underscored by its substantial and growing customer base, with millennial women comprising a significant portion of its online audience, accounting for approximately 45% of the brand's total online customers. This targeted focus on the millennial demographic underscores the brand's adaptability and relevance in an ever-evolving fashion landscape.
With a distinguished clientele, Forever 21 consistently generates an impressive annual revenue of approximately $4 billion, underscoring its prominent position within the fashion industry. The brand's primary emphasis revolves around catering to a diverse spectrum of female consumers. While it does extend its product offerings to encompass men's collections, the core source of its market revenue predominantly stems from women's fashion.
Pricing Strategy of Forever 21
Forever 21 has garnered widespread acclaim for its astute pricing strategies, underscoring the brand's ability to adeptly align its pricing structures with the ever-fluctuating dynamics of the fashion industry. This approach has been instrumental in generating a positive response from consumers and has, in turn, contributed to the significant augmentation of the brand's global market valuation.
Forever 21, often regarded as one of the most sought-after brands, is recognized not only for its compelling product offerings but also for its exceptional marketing initiatives and well-crafted strategic planning. The brand's pricing methodology is a testament to its keen understanding of the market, as it consistently tailors its pricing to meet the demands of discerning customers.
This nuanced approach is instrumental in the brand's consistent growth and appeal within the competitive world of fashion retail.
Forever 21 employs a strategic approach to maintain competitive pricing by effectively managing its operational costs. The foundation of its cost-control strategy lies in the adoption of a vertically integrated business model. Under this model, Forever 21 assumes full control over every facet of its product lifecycle, spanning from the initial design stages through manufacturing, and ultimately to retail distribution. This comprehensive approach empowers the company to circumvent intermediary parties and subsequently curtail expenses associated with them.
Furthermore, Forever 21 consistently implements bundle pricing strategies, allowing customers the opportunity to acquire multiple items at a discounted rate. This tactical pricing approach not only serves to stimulate increased sales but also contributes to the optimization of inventory management, thus ensuring that the company maintains a lean and efficient supply chain.
Distribution Strategy of Forever 21
Forever 21 embarked on its remarkable journey in Los Angeles, California, and has since achieved a remarkable global presence. With a strategic expansion into key markets across Europe, Asia, Africa, the Middle East, and the Americas, Forever 21 has established its footprint as a leading fashion brand. Presently, the company boasts an extensive network of more than 550 retail stores, strategically positioned across 27 countries.
Forever 21's distribution strategy reflects a comprehensive and well-planned approach to meet the dynamic demands of the global fashion industry. The brand's dedication to international expansion is evident in its carefully selected retail locations and distribution channels. This commitment to strategic positioning ensures accessibility for fashion enthusiasts worldwide, while maintaining the brand's identity and appeal.
The brand's growth and success are emblematic of its adeptness in navigating the complexities of global markets and diverse consumer preferences. Forever 21's international retail network is a testament to its meticulous distribution strategy, which continues to underpin its prominent position in the fashion industry.
Indeed, Forever 21 has successfully expanded its presence to an array of international markets, including India, Australia, Costa Rica, Japan, Brazil, the United Kingdom, and Germany. This global outreach is made possible through meticulous and well-executed distribution and marketing strategies.
Forever 21's retail establishments are characterized by their meticulous design and expansive layouts, impeccably aligned with the brand's distinctive fashion sensibility. The company boasts a vast and intricate network for the global dissemination of its products and services.
This extensive distribution network encompasses not only a diverse array of suppliers and vendors but also a dedicated cohort of franchise owners.
Promotion and Advertising Strategy of Forever 21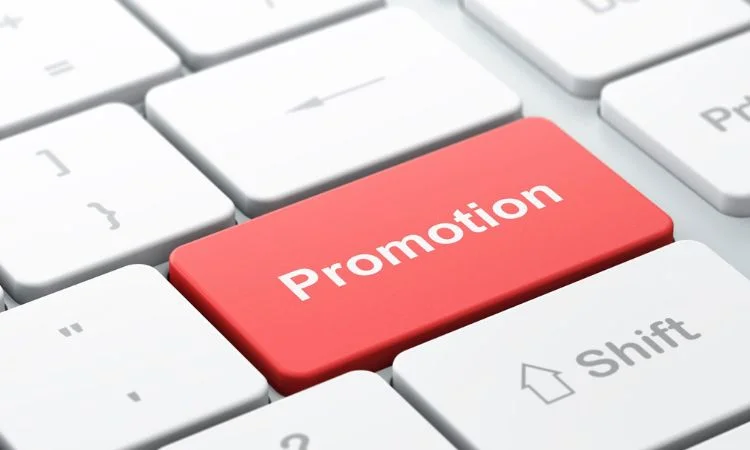 Forever 21 has strategically cultivated a robust and influential presence across various social media platforms to effectively promote its wide array of services and products. This concerted effort is underpinned by a dedicated commitment to enhancing customer service and nurturing strong relationships with prospective clients.
The promotion strategies employed by Forever 21 are resolutely centered on expanding the brand's reach and maximizing its market share. Leveraging the power of social media channels such as Facebook, Twitter, Instagram, and Pinterest, the company has proactively undertaken initiatives to elevate brand awareness on a global scale.
This concerted approach has resulted in the establishment of a significant and impactful online presence, fostering engagement with a diverse and widespread audience.
The company also places significant emphasis on the proactive promotion of its children's product line. Within Forever 21 stores, a deliberate strategy is employed, incorporating vibrant color schemes and dynamic displays to create an engaging and appealing atmosphere for young customers.
Forever 21 employs a highly strategic approach in its advertising and brand promotion endeavors. The popularity of Forever 21 can be readily gauged by assessing the substantial number of followers the brand has garnered on its official website. Notably, the brand's robust advertising and promotional efforts are primarily channeled through various social media platforms.
Upon entering a Forever 21 store, children are promptly greeted with the dedicated kids' section, strategically positioned at the storefront to capture their attention and make their shopping experience enjoyable from the outset.
Conclusion
Forever 21's marketing strategies exhibit a commendable level of simplicity and dependability. The brand adeptly provides tailor-made, swift, and budget-friendly apparel offerings to both attract its target demographic and foster a robust foundation of customer loyalty.
Forever 21 has demonstrated a commendable track record in the fashion industry by implementing effective marketing strategies that have not only fostered a robust and dedicated customer following but have also proven resilient in navigating the constantly evolving dynamics of the fashion market. The brand's unwavering commitment to principles of simplicity, affordability, and active customer engagement has significantly contributed to its enduring prominence in the realm of fashion.
FAQs
Does Forever 21 provide a selection of clothing for children?
Yes, Forever 21 offers a curated range of clothing for children. The company has established a dedicated kids' section both on its official website and in its physical stores.
What demographic does Forever 21 target?
Forever 21 primarily targets a youthful consumer demographic, focusing on both young adults and children.
Could you elaborate on Forever 21's marketing strategy?
Forever 21 employs a multifaceted marketing strategy that resonates with its target audience. This includes leveraging social media platforms, collaborating with influencers, and staying abreast of the latest fashion trends. Additionally, the company often engages in strategic partnerships and promotions to enhance its brand visibility and appeal.