Many people continue to compare artificial intelligence to technology from a bygone futuristic film. Artificial intelligence (AI), while to the uninitiated, the terms may conjure pictures of humanoid robots, is actually already everywhere and has been extensively embraced throughout society.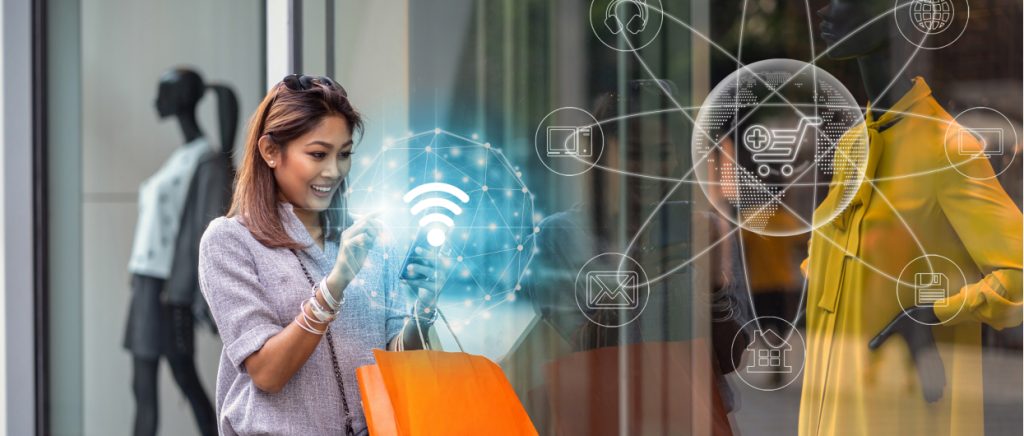 Almost everyone interacts with artificial intelligence on a regular basis in some way. From asking Alexa to play your favorite song to unlocking your phone using face recognition. Therefore, whether they are aware of it or not, the majority of consumers currently use artificial intelligence every day and benefit from its advantages. It should come as no surprise that the public at large is unaware of the possibilities of artificial intelligence because so many people only have a hazy concept of what it is. However, the eCommerce sector is one sector where artificial intelligence's potential is unquestionably receiving the attention it merits.
The Need for AI in eCommerce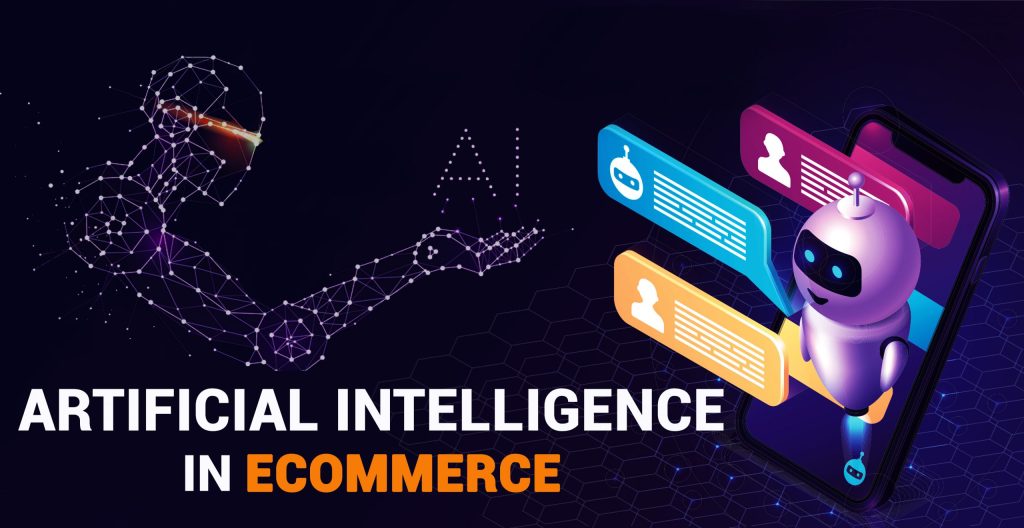 The rate at which the eCommerce sector has developed in recent years is remarkable. In the two years following the outbreak of the pandemic, online sales in the US reached an astounding $1.7 trillion. Online purchases have increased by 55% as a result. It goes without saying that the only industry to gain from the pandemic was e-commerce. However, eCommerce will continue to grow long after physical businesses have reopened. eCommerce businesses are expected to continue making more money than they did before the outbreak. Online purchases in the US are expected to total $1 trillion alone this year. It is simple to assume that perhaps eCommerce stores do not require any further assistance to earn a profit considering that the industry appears to be flourishing.
However, despite the apparent abundance of online shoppers eager to spend money, it is extremely difficult to draw in these buyers. The number of new eCommerce companies launched increased during the first four months of the Covid shutdown, according to Internet Retailing. Approximately 85,000 companies have joined online marketplaces or opened their own online stores.
Online retailers must put out a lot of effort to pique the interest of prospective customers in order to break through the clutter and get their businesses noticed. They require the appropriate tools to make this happen in order to stand out. While advertising campaigns are one method of grabbing consumers' attention, artificial intelligence opens up a number of different alternatives.
Artificial intelligence is becoming more and more prevalent in daily life, providing practical solutions as it goes. However, eCommerce businesses will make use of artificial intelligence to improve users' online purchasing experiences. Online businesses will ultimately benefit from using artificial intelligence to boost their sales even more and enhance the user experience for site visitors. The customer experience and journey are becoming more and more important to marketers. Artificial intelligence offers a technique to better understand the customer journey and to give every consumer a better experience.
E-Commerce applications of artificial intelligence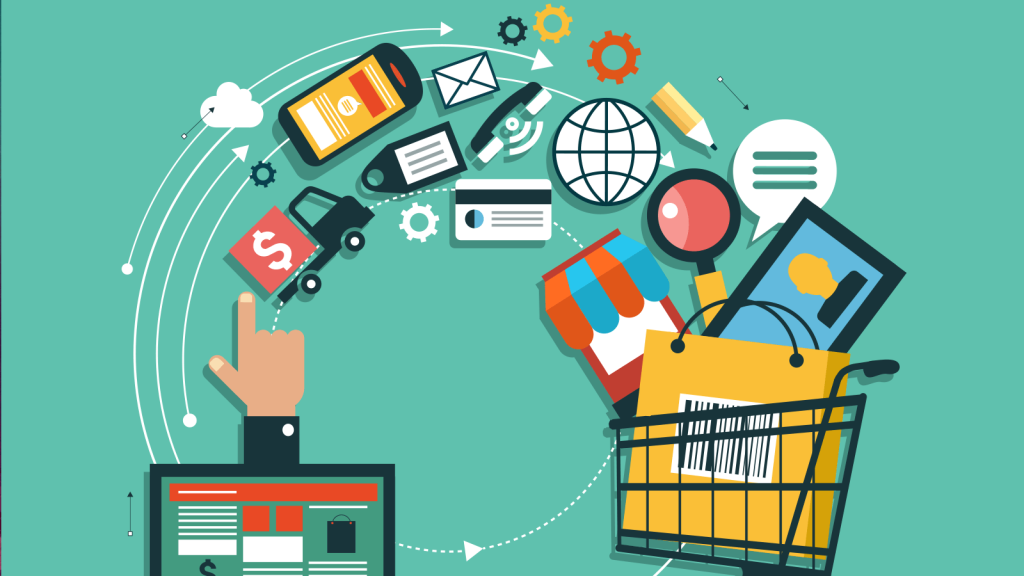 Although it is clear why online businesses must embrace artificial intelligence, it is crucial how they do so. Artificial intelligence has a wide range of applications in e-commerce. Artificial intelligence already has a huge potential to aid eCommerce firms, and as technology advances, this potential will only grow.
While technology as a whole develops quickly, artificial intelligence appears to be among the fastest. Given how much artificial intelligence has already improved contemporary living, this is an exciting potential. However, you might be interested to know how artificial intelligence functions in an eCommerce environment the next time you start your online browsing. It's exciting to learn which elements of your buying experience are influenced by artificial intelligence. Here are just a few examples of how eCommerce stores use AI.
Chatbots with Artificial Intelligence for Customer Support

One application of artificial intelligence that a lot of people are aware of is chatbots. Without giving it much thought, you've probably utilized a chatbot as a consumer at least once in your life. However, chatbots are expected to continue serving an important purpose for eCommerce companies well into the future. Even with the best of intentions, your customer care team probably won't be able to provide a 24-hour service. It is typically not a good idea to schedule personnel to work night shifts when providing customer assistance. For those users who do access your website late at night, it is imperative to have some sort of customer assistance available.
When you own an online store, you are never truly closed because customers could be accessing your website at any hour of the day or night. It has been repeatedly demonstrated how beneficial chatbot software can be when added to a website. Having a chatbot feature boosts both the likelihood that a client will make a purchase on your website and the average order value. So it's clear why adding a chatbot to your website would be beneficial. While chatbots' capabilities may have been constrained in the past, there are currently many other applications for this software.
Chatbots can be used to respond to questions that customers ask regularly. The main job of chatbots is to respond to simple queries. When you want to lighten the load on your team and respond to consumer inquiries quickly, this is a big benefit. Additionally, when clients require a more personalized approach, live agent service can be given through chatbot software. This can be done by calling the consumer and responding to their questions, or by using the live chat feature to communicate with the customer. For eCommerce organizations, having a variety of chatbot solutions available is a wonderful approach to cover all potential contact points without delaying client response times.
Using AI to Increase Conversion Rates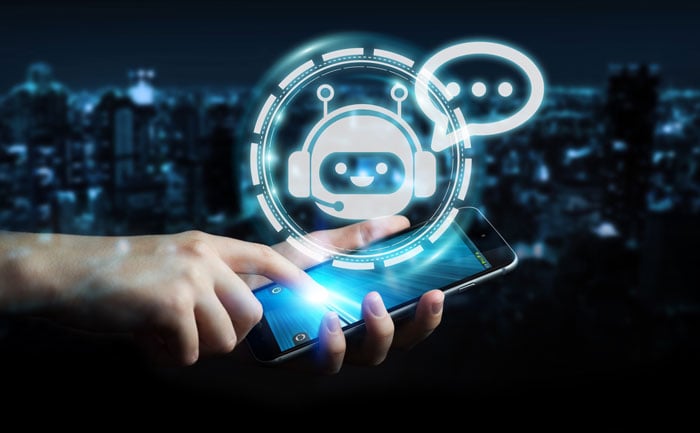 eCommerce retailers are very interested in conversion rates. The percentage of visitors to your website that complete the targeted activity is known as the conversion rate. Therefore, this may be making a purchase or subscribing to an email list.
Artificial intelligence can be used in a variety of ways to increase e-retailers' conversion rates. Preventing abandoned shopping carts is one of the most effective ways artificial intelligence can be utilized to increase conversion rates. Online shops frequently have the frustrating problem of customers abandoning baskets before they reach the checkout. You can learn information about the people that visit your website by using artificial intelligence.
You can automatically email customers who abandon their shopping carts abandoned basket queries. This may be a discount code enticing them to return to the website and finish their purchase or an email reminding them that they still have things in their shopping basket.
Using artificial intelligence, personalized customer experiences may be made.
McKinsey & Company research reveals that customers demand individualized experiences while making purchases online. According to the Next in Personalization 2021 Report, 71% of consumers demand personalized experiences when they shop online, and 68% of consumers become upset when they don't get this degree of individualized service. The report also emphasizes how profitable it can be for businesses to successfully customize their customers' experiences. Revenues for businesses that personalize the buying experience are 40% greater than for businesses that place less emphasis on customization.
This demonstrates the urgent need for organizations to prioritize personalization, but how might artificial intelligence support this goal? Here are just a few examples of how artificial intelligence can develop a customized client experience:
personalized product recommendations based on recent site surfing activity and past purchases.
offering the visitor significant savings that they are more inclined to use.
content that is pertinent to the customer's present location.
Offer them extras that go with the products in their cart.
As you can see, there are numerous methods to use artificial intelligence to give your website visitors a personalized user experience. By implementing personalization strategies, you should be able to increase revenue, lower bounce rates, boost conversion rates and keep more customers.
Gaining a deeper understanding of your clients will always be beneficial for you as an eCommerce retailer. You will be able to use the customer data you now have more effectively with the aid of artificial intelligence and machine learning.
Effective data organization and continued data collection will transform this into observable business results. You should see big returns quickly once you begin implementing artificial intelligence in your company.
It is advantageous to keep utilizing this technology so that you can lead the way in the most interesting future developments and determine how it can help your eCommerce store even more.