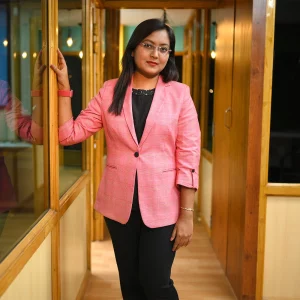 Money is not the medium to be perceived as power and social proof. Neither is it the mandate that gets people things and materials. The true purpose for money has to be syncing with that serene peace of state, when an individual is sipping fresh water from a spring in a forest and not stressing about the compulsion to return to the urban jungle and resuming a hectic lifestyle. Business Outreach Magazine has always supported constructive discussion with the decision makers of companies. 
A Brief Background :
What we learned is that the idea is the supreme cause and everything should be experimented to make it successful. And with the circle of life, the idea will flourish to be the financially free mindset of the mastermind. In the modern world, not everyone chooses to be an entrepreneur and it is very much acceptable to love a 9 to 5. But the hard earned money needs proper guidance to multiply with compound interest and a certified financial mentor is extremely necessary here.
Today, we bring to our readers the story of Kritika Yadav, who surpassed the already existing patriarchy towards success and emerged as one of the top women leaders of our times. You might wonder who Kritika Yadav is! Kritika is an Investment Enthusiast, a Certified Financial Planner from the United States of America and the Founder of Market Maestroo Pvt. Ltd. 
Struggles and Success Story :
From the age of 21, Kritika was instrumental in learning about investing and grasping the knowledge of finance. Her curiosity motivated her to start a Youtube channel by her name 'Kritika Yadav', which crossed 600k subscribers and earned her a 'Silver Play' button and a note from the CEO of Youtube by appreciating Kritika's efforts to educate the society with proper financial planning.
Kritika Yadav, being from Bhilai, Chhattisgarh, completed her schooling from Delhi Public School (DPS), Bhilai. This was followed by a Bachelor's degree in Engineering from Bhilai and a Postgraduate degree in Finance from Mumbai. Her interest and passion towards finance also helped her to gather various Certifications from NISM, SEBI and NCFM. 
Business Outreach Magazine feels that Kritika is a person who respects values, achievements and purpose in life. She is the first Certified Financial Planner (CFP) from Chhattisgarh and one of the three CFPs that are currently based in the state. Records indicate that there are about 1,800 CFPs in India and Kritika Yadav is reigning as one of the top Women CFPs in the country.
As a Founder of Market Maestroo Pvt. Ltd. Ms. Kritika recently launched her website named kritikatopstocks.com, a comprehensive shop for investors, which is her own website. It explains the Treasury component of investing, a little-known tactic that gives investors the opportunity to build money.
Key Takeaways :
With her first platform, she attempted to establish a monopoly in the provision of up-to-date information on stocks, such as which equities promoters are increasing their interests in, which FIIs are purchasing, and which stocks Mutual Funds are holding and purchasing. If purchased concurrently, the average investor can also build wealth using data and information.
With her monopoly-style website, Kritika Yadav, CFP (USA), tries to give those novice investors the wings they need to soar.
Kritika Yadav lives by her ethics towards her profession and respects the saying, "Avoid being frightened to fail. If you fail, don't give up. If you try again and fail, keep going and don't give up. Do not be afraid to make a mistake". The company also developed a tool that brings out the intrinsic value of a stock in 10 seconds. Such principles and professional trustworthy standards secured her net worth to about Rs. 5 crore.
Kritika was awarded the "Women Achievers Award" in Finance by the Government's Rural and Urban Development Summit along with Asia's Rising Star of the Year 2022 by Icons of Asia. We respect such forward thinkers who are not only creating innovation, but also aspiring other women to venture out for their goals and dreams.