'Shark Tank India' is the latest phenomenon to sweep the country. It has given wings to the dreams of entrepreneurial Indians, based on the American show of the same name.
The show featured a group of investors (dubbed "sharks") putting money in unique company ideas from throughout India.
The first season of Shark Tank ran from December 20, 2021 to February 4, 2022, with 35 episodes. Registration for 'Shark Tank India 2′ began on April 30, 2022, following a successful first season.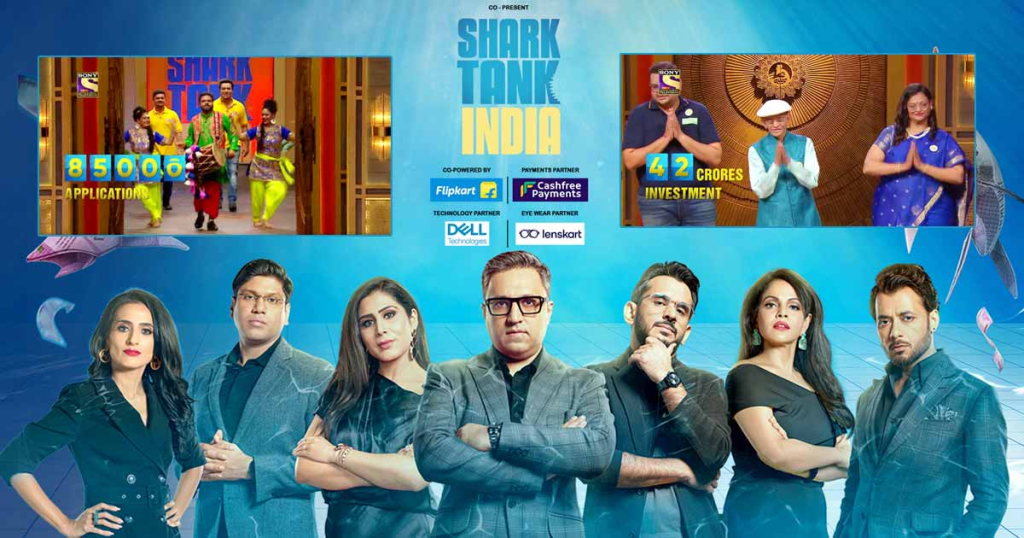 How Do I Sign Up For Shark Tank India?
To begin the shark tank application procedure, go to https://sharktank.sonyliv.com/ and input your cell number and OTP.
Who is eligible to register?
Shark Tank is open to any entrepreneur or business owner with a business startup idea. Provided, however, the individual is an Indian citizen, a resident of India, over the age of 18 as of April 30, 2022, and in good health and mind.
The Shark Tank application procedure is straightforward, with three stages:
Digital shortlisting via an online application
'Shark Tank India business consultants will conduct an in-person audition.
Round of the Studio – (ON AIR Pitch with the sharks)
What Should I Do After I Register?
Following registration, you must complete the Shark Tank entry form with basic information about yourself and your business idea.
If you are chosen in the first round, you will advance to the next round.
In the second round, you must provide essential business indicators such as financials, expected financials, and so on.
You must also record and send a 3-minute video showcasing your company or idea to the Sharks.
How Do You Get Chosen For Shark Tank?
Once your online application and video are approved, the team will contact you to schedule an in-person interview with the Shark Tank India business consultants, who will validate you and your company.
If chosen in this stage, you will be invited to pitch your company or idea to the Sharks.
FAQs
1. Can I sign up for Shark Tank right now?
Yes, to register for Shark Tank, go to the registration page at https://sharktank.sonyliv.com/.
2. When will the second season of 'Shark Tank premiere?
The sequel to 'Shark Tank India 2 is likely to be released in November or December 2022, following KBC.
3. Where can I watch Shark Tank India?
Previous episodes of 'Shark Tank India' can be viewed on the SonyLIV app or the SonyLIV website. To see the show, you must have a paid membership.
4. What is the appeal of 'Shark Tank India'?
Shark Tank India is the country's first business reality show centered on investment and strategy. It is popular because it contains a wealth of knowledge about innovative company concepts business marketing and entrepreneurship.
5. How might 'Shark Tank India' assist entrepreneurs?
'Shark Tank India' is a platform where aspiring entrepreneurs can seek funding from sharks in exchange for an equity stake. This investment assists entrepreneurs in expanding or starting new firms.