LinkedIn Influencers have presented their third annual index of the 20 most influential voices for India. The catalog features notable personalities such as Ankur warikoo and Sharan hegde, along with prominent female leaders in various industries.
These contributors have influenced industry perspectives, scrutinized significant developments, and stimulated others to take part in conversations and express viewpoints on a broad range of topics.
These include HR policies, work culture, data privacy, women's issues, entrepreneurship, and technology. Their perspectives have initiated compelling industry dialogues on LinkedIn, demonstrating the potency of digital marketing in creating thoughtful leadership. For those who aspire to become influencers themselves, these individuals offer splendid examples of how to exploit the platform in groundbreaking ways to inspire others and shape industry discourses.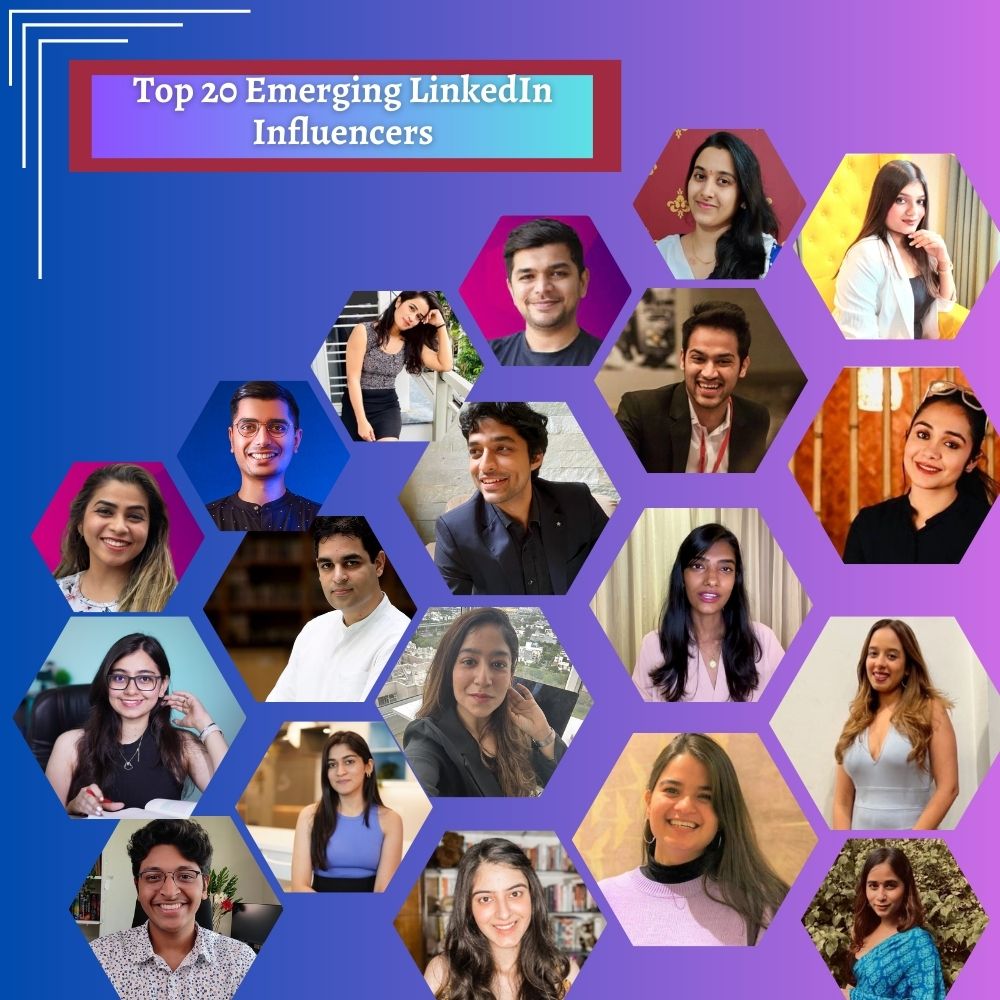 Here is a list of the top 20 LinkedIn influencers who consistently create exceptional content:
1)Saheli Chatterjee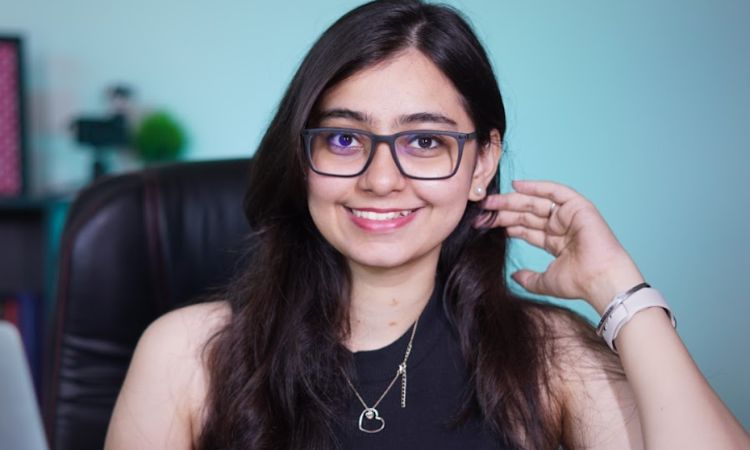 Saheli Chatterjee is the founder of AmbiFem, a digital media agency that offers launch management, social media marketing, and consulting services to businesses and brands aiming to expand. In addition, she runs Freelance 101 Academy, a virtual training center that provides pre-recorded sessions, live interactions, and skills-building modules to assist freelancers in achieving their goals and scaling up their careers. Saheli has a strong social media presence, with 1,74,224 followers on LinkedIn, 194k on Instagram, 174K on YouTube, and 6834 on Twitter. To learn more about her and her work, visit her personal website at www.sahelichatterjee.com.
2)Ishan Sharma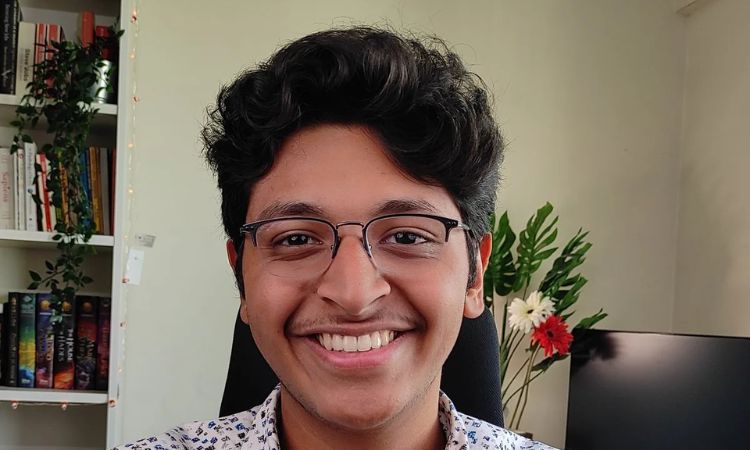 Ishan Sharma is a young entrepreneur and Indian YouTuber who founded MarkitUp after dropping out of BITS Pilani, Goa at the age of 20. He has around 780k subscribers on YouTube, 209,625 followers on LinkedIn, 242k followers on Instagram, and 144.2k followers on Twitter. He published a book called "Crush It on LinkedIn" in mid-2020, which shares his experiences on the platform. You can find his YouTube channel at https://www.youtube.com/@IshanSharma7390.
3)Vedika Bhaia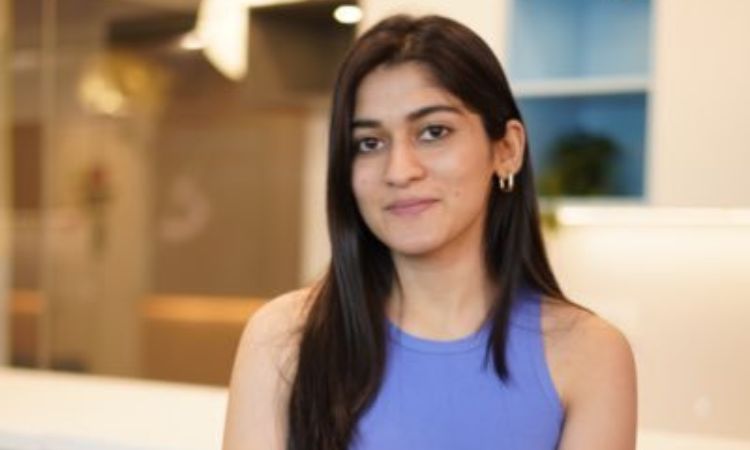 Vedika Bhaia, a self-taught digital marketer, has gained over 169,914 LinkedIn followers in 16 months and over 73.1k Twitter followers in 5 months. She helps startups and business owners increase their personal brands and generate leads through her unconventional simplicity and common sense. Vedika has conducted workshops with various educational institutions and founded her own digital marketing agency, The Fourth Square. She also teaches personal branding as a course and has clients from the USA, Australia, and India. With 133k Instagram followers and a YouTube channel, Vedika is a rising influencer in the digital marketing world.
4)Ankur Warikoo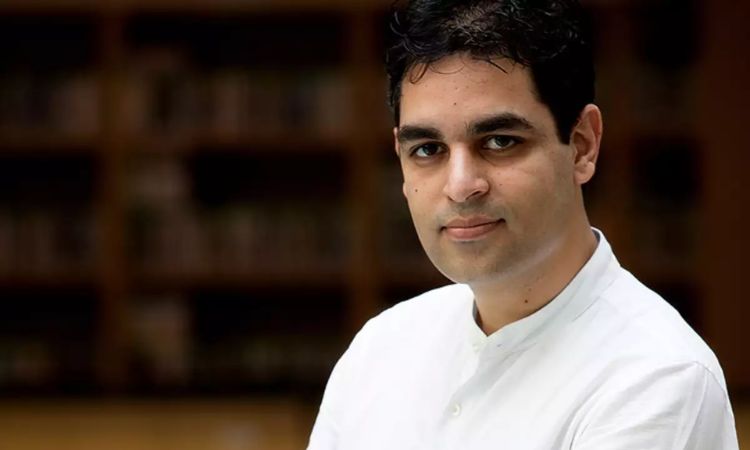 Ankur Warikoo is a prominent Indian internet entrepreneur, content creator, and educator who offers online courses. He is also a bestselling author, with his first book reaching the top spot on the Nielsen Bestsellers list in India in 2021. His latest book, "GET EPIC SHIT DONE," published in 2022, is a dialogue between a teacher and a student that provides answers to 36 questions about life.
Before establishing nearbuy.com, Warikoo founded India's leading lifestyle app in 2015, where he has been serving as CEO. Previously, he was the CEO of Groupon India from 2011-2015 and the CEO of Groupon APAC from 2013-2015. In 2008, he co-founded Accentium Web with two classmates from ISB, which operated several websites, including Gaadi.com and Secondshaadi.com. Later, he joined Jabong.com's founding team after launching Rocket Internet's India business. Additionally, Warikoo worked as a management consultant for three years at Kearney.
Warikoo has a massive social media following, with over 2.2 million followers on Instagram, 2.81 million subscribers on YouTube, 563.2k followers on Twitter, 480k followers on Facebook, and 2,021,151 connections on LinkedIn. To keep up with his latest activities, you can follow him on his social media platforms or connect with him on his LinkedIn profile. You can also subscribe to his YouTube channel at https://www.youtube.com/@warikoo
5)Sharan Hedge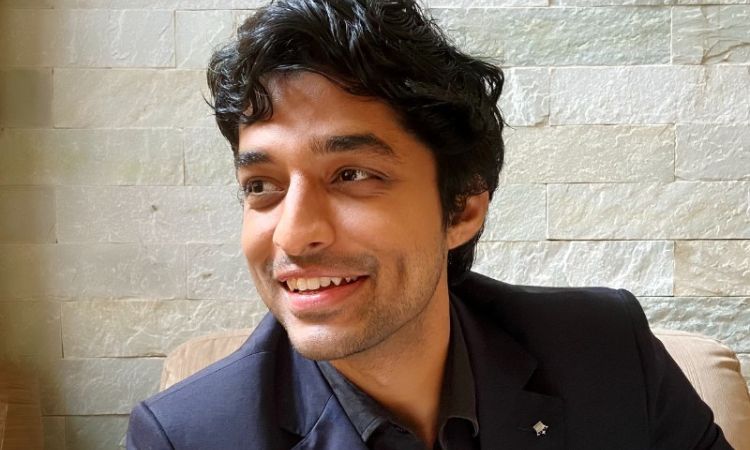 Sharan Hegde previously worked as a strategist for banks and NBFCs, sharing his financial knowledge through content creation during the pandemic. As a personal finance expert, he covers various topics including mutual funds, insurance, tax, crypto currency, and money psychology, with over a million followers on his Instagram account. In addition to his financial expertise, he is also a cosplayer, portraying scenes from popular TV shows and movies such as Batman, Harry Potter, Friends, The Office, and The Big Bang Theory.
He has a significant following on various social media platforms including:
LinkedIn: 248,626 followers
Instagram: 2.1 million followers
YouTube: 1.68 million subscribers
Twitter: 55,000 followers
Facebook: 214,000 followers
his YouTube channel at https://www.youtube.com/@financewithsharan.
6)Niharika kaur sodhi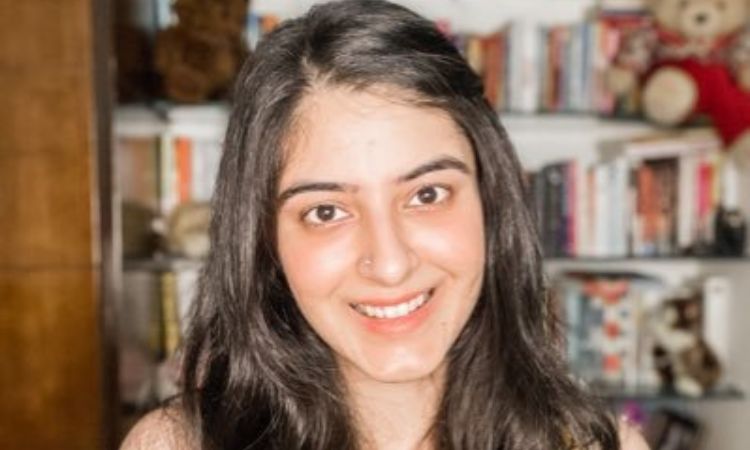 Niharikaa is an inspiring young woman who founded Summit 21, a website that aims to engage people and help them improve their online presence by providing a platform for learning to write and establishing a regular writing schedule, even when busy. She was also part of the inaugural batch of the LinkedIn Creators Program and was named a LinkedIn Top Indian Voice in 2022. Currently, she has 118,063 followers on LinkedIn, where she is active.
In 2020, Niharikaa left her 9-to-5 job and started writing for the American online publishing platform, Medium. She is among the top 5% of thousands of writers who earned over $10,000 on Medium in their first year of writing.
Niharikaa is active on several social media platforms, including Instagram, Twitter, and YouTube, where she has 561, 23.2K, and 3.21K followers, respectively. Her LinkedIn profile is https://www.linkedin.com/in/nsodhi4696
7)Unnati Bagga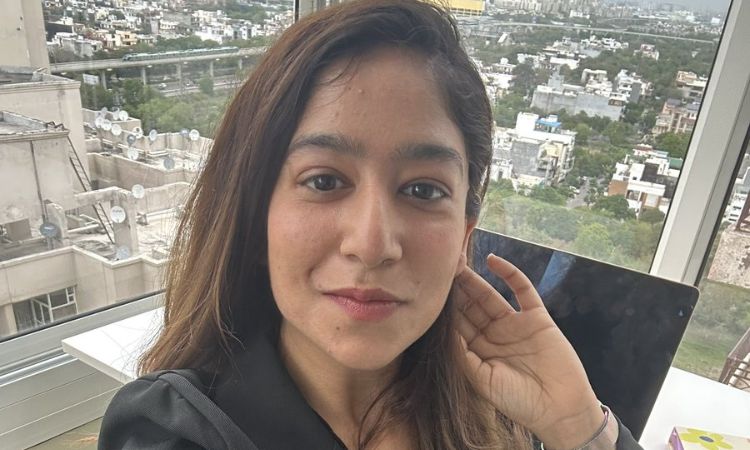 Unnati Bagga is an accomplished Organic Growth Specialist who has a proven record of generating 50 million views for founders on various social media platforms. She has developed personal brands for clients that have gained recognition even before they attend a meeting. Unnati has trained over 1.5k people with CTS and has extensive expertise in social media strategies, influencer management, and platform-specific growth hacks, with a focus on platforms such as Pinterest, Quora, Reddit, and LinkedIn.
Prior to her current role, Unnati worked as a Senior Marketing Executive at EduThrill, where she was responsible for email marketing, social media management, and organic outreach efforts. She also served as an HR and Content Strategist at The Hustler Collective, overseeing content writing, content marketing, and HR tasks. Additionally, Unnati worked as a Business Specialist at GreyKernel, where she concentrated on business development and cultivating relationships with clients.
Unnati's educational background includes an Honours degree in Economics from Dyal Singh College, where she developed her personality and ethics through economics classes and various internships. She also studied Commerce at Ryan International School, where she learned about accounts and business studies. With more than 68k followers on LinkedIn, Unnati is a well-known figure in the industry and has demonstrated her ability to assist her clients in achieving their growth goals.
Social Media Follower Count
LinkedIn 68,157
Instagram 19.2K
YouTube 385
Twitter 4937
YouTube Channel: https://www.youtube.com/@unnatibagga3978
8)Shreya pattar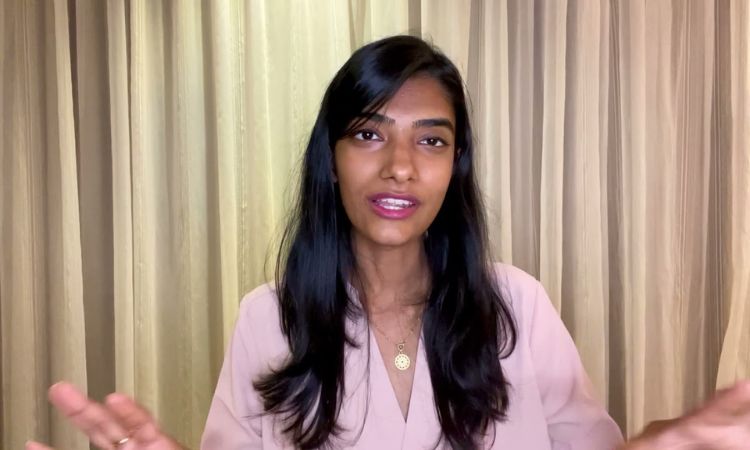 Shreya Pattar is the director of Shreya Pattar Ventures and assists tech founders and business coaches in expanding their portfolios through personal branding and marketing. She has authored and published seven books that have generated over $100k in sales. Additionally, as an educator, she has aided thousands of students in establishing their freelancing businesses and earning income online. Pattar has developed a following of over 250,000 on LinkedIn, Instagram, Twitter, YouTube, and her newsletter. She has given two TEDx Talks and has been featured in more than 100 podcasts, interviews, and blogs. Pattar pioneered the "Charge in Advance" payment policy in the Indian freelancing industry to reduce freelancer exploitation and fraud. She has 138,595 followers on LinkedIn, 87.1k on Instagram, 4.37K on YouTube, and 26.4k on Twitter. Her LinkedIn profile can be accessed at https://www.linkedin.com/in/shreya-pattar/.
9)Aanya Wig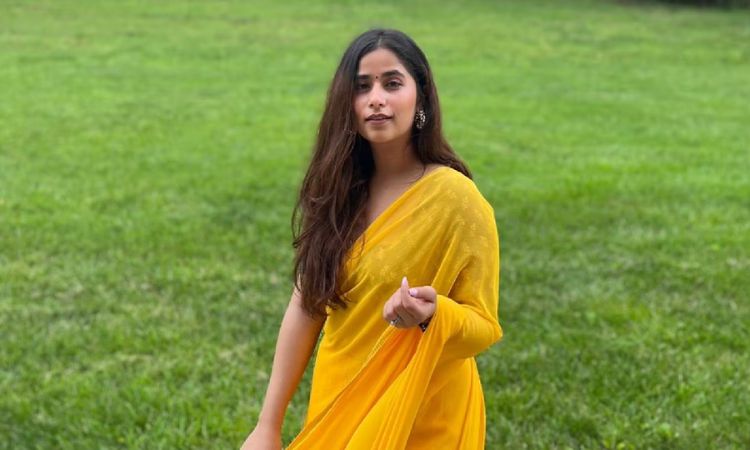 Aanya Wig is a co-founder of Her Haq, a youth-led collective that aims to create a world where women can freely express themselves. She recently graduated from Lady Shri Ram College for Women and is a SUSI scholar. Aanya was nominated as one of four international candidates to represent India in the US Department of State's Women's Leadership Fellowship.
Aanya also co-founded Covid Fighters India, one of India's largest Covid relief initiatives, with over 13,000 volunteers. She is currently a Programme Associate at The Udaiti Foundation, working towards empowering women.
In addition to her work with UNICEF, Aanya is a member of its Young People's Action team. Her social media following includes 32,283 followers on LinkedIn, 5876 followers on Instagram, 119 subscribers on YouTube, and 949 followers on Twitter.
10)Sakshi Shukla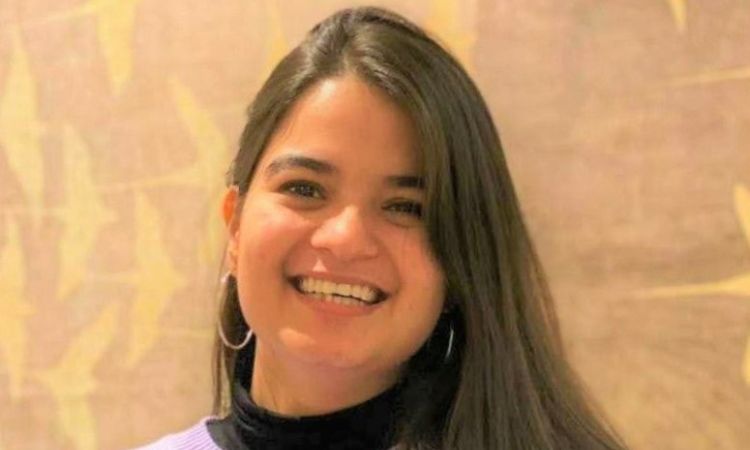 Sakshi Shukla established Career Radio, a platform that aids in the creation of dream careers. Unlike a traditional career path, Career Radio is not a broadcast show but a movement that challenges conventional career expectations. Sakshi Shukla conducts bi-monthly discussions on less-talked-about topics to assist young professionals in progressing in their desired roles and building satisfying careers.
In addition, Sakshi Shukla offers copywriting, content marketing, email marketing, social media marketing, and brand marketing services, with an audience of nearly 43.5k followers on LinkedIn. She has a significant social media presence, with 25.5K followers on Twitter.
11) Komal Ahuja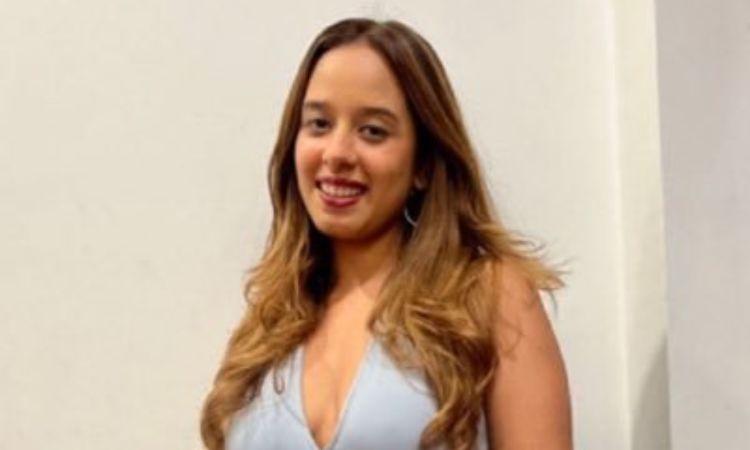 Komal Ahuja is a B2B SaaS writer who has worked with notable companies such as Hot Jar, Shopify, and Zapier. Despite not knowing what freelance writing was, she began freelancing during her time in college, and she now has high-profile clients in her industry.
Her social media following includes:
LinkedIn: 107,746 followers
Instagram: 19.4K followers
Twitter: 15.7K followers
You can find her LinkedIn profile at: https://www.linkedin.com/in/komal-ahuja-/
12)Raj Shamani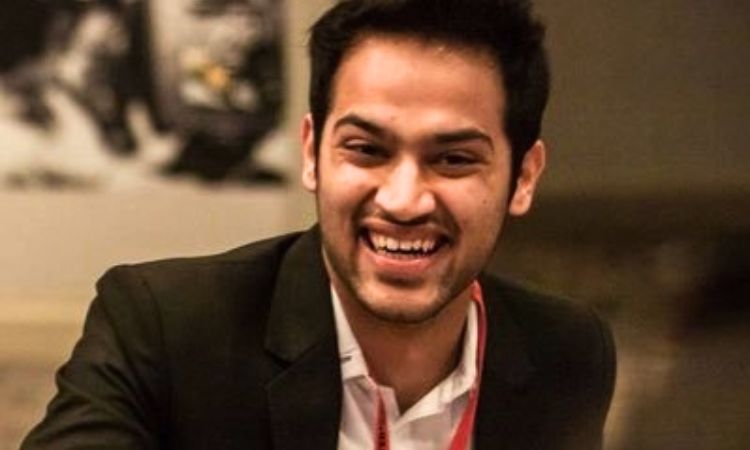 Raj Shamani is an accomplished entrepreneur and podcaster, who successfully built his business, Shamani Industries, after obtaining financial support from his father. At the age of 17, he applied to a UN youth leadership program and represented India at the UN in Vienna under the UNIDO umbrella.
Raj has exceptional skills in negotiation, planning, marketing, and business development, which have enabled him to deliver over 200 speeches in 26 countries for companies such as Tata Consultancy Services (TCS), Forbes, and Jaguar Land Rover, as well as TED and the United Nations. He also completed product development studies through Google and YouTube under BASF's product development segment.
Through his 'AUNTYPRENEUR' program, Raj trains over 70 housewives with low incomes to sell products in their communities and generate side income to support their families. In 2016, he combined his father's business with his two small consumer product companies, increasing turnover from 90 lakhs to 9 crores within 24 months.
Raj has a significant following on social media platforms, including LinkedIn (142,782), Instagram (1.4M), YouTube (916k), Twitter (302.7k), and Facebook (70502). He has a LinkedIn profile and a company website for House of X, his business, as well as a YouTube channel.
13)Shivangi Narula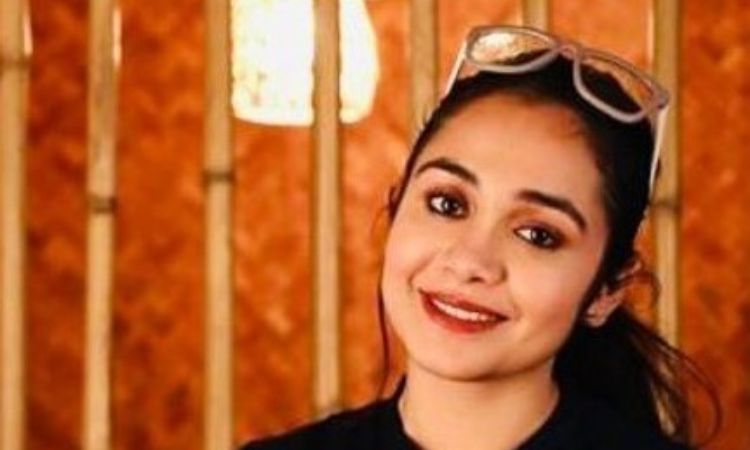 Shivangi Narula has an impressive background as the CEO and Director of Skilldify, a company backed by IIM Bangalore. She focuses on providing power skills training to professionals and individuals, which is admirable. With over 132,000 followers on LinkedIn and being an Instagram influencer, she has built a strong personal brand.
As an influencer, Shivangi has collaborated with brands and helped them market their campaigns. She excels in managing brand content and curating it as per the clients' campaign needs. Her ability to publish posts and articles on LinkedIn for brands and build stories to generate traction is a valuable asset for her clients.
LinkedIn Profile: https://www.linkedin.com/in/shivanginarula/
14) Shreya Kapoor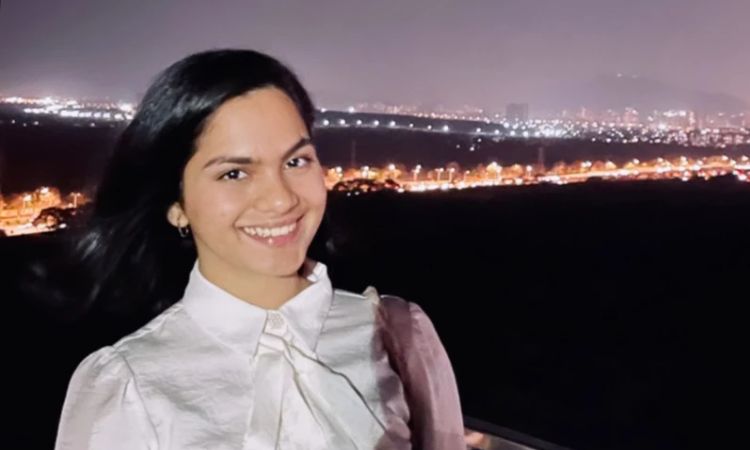 Shreya Kapoor, a triumphant Instagram influencer with a background in finance and management, has partaken in various influencer marketing crusades. If you join forces with The Media Ant, a renowned influencer marketing bureau, you may showcase Shreya Kapoor in your crusade at the most competitive rates.
Shreya Kapoor has a substantial entourage on social media forums like LinkedIn with 71,767 followers, Instagram with 671k followers, YouTube with 2.41K subscribers, and Twitter with 253 adherents.
15)Mishka Rana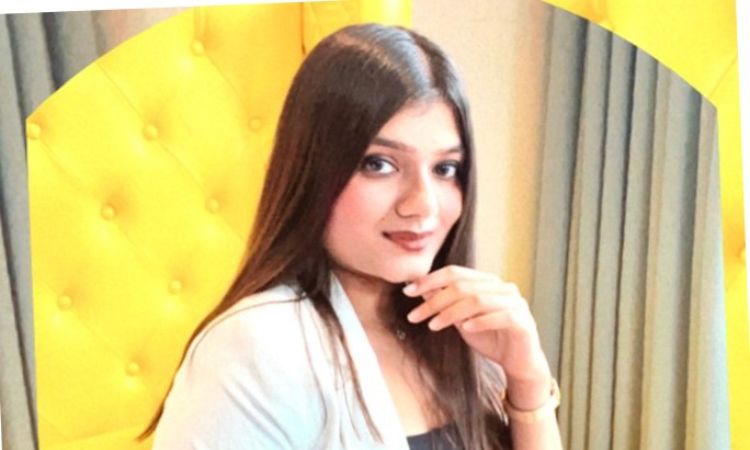 Mishka Rana, an authority in the field of Personal Branding, LinkedIn, and Twitter, is a mentor to those seeking to leverage these platforms. She boasts a loyal following of over 1 million individuals across social media [LinkedIn: 104,503; Twitter: 32.6k], and her media articles have been published five-fold with a strong presence of 25 pages on Instagram. Mishka has contributed her expertise to over 30 esteemed institutions across India, including the highly regarded IITs, NITs, and business schools. It is of note that Mishka Rana has been distinguished as one of the foremost 200 LinkedIn Creators in India.To connect with her, visit her LinkedIn profile: https://www.linkedin.com/in/mishkarana.
16)Pratik Thakker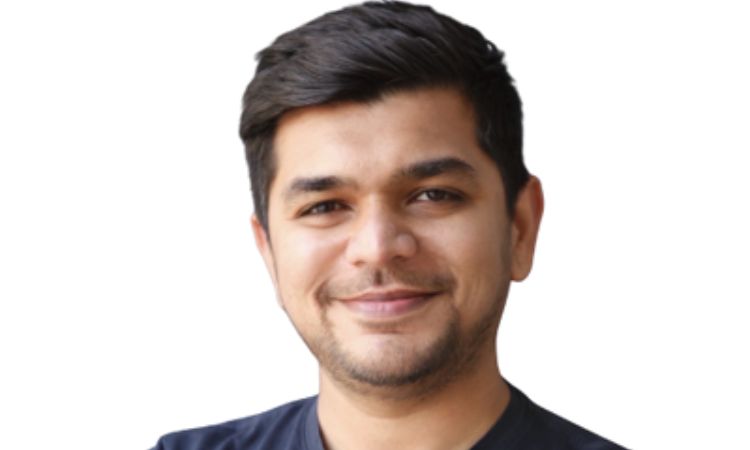 Pratik Thakker is the ingenious brain behind INSIDEA, a digital platform that proffers the opportunity for businesses to acquire the services of remote workers from any location on the planet. In light of the current trend of virtual operations, Pratik's masterpiece provides an efficient solution to firms searching for skilled labourers at a reduced cost. With an extensive presence on various social media platforms such as LinkedIn, Instagram, Twitter, and Facebook, INSIDEA's online platform avails an invaluable answer to the surging demand for virtual labour. All in all, Pratik has astutely recognized a market void and is diligently striving to offer companies an exquisite service when it comes to the acquisition of remote talent. LinkedIn Link – https://www.linkedin.com/in/pratik-thakker/
17) Smriti Gupta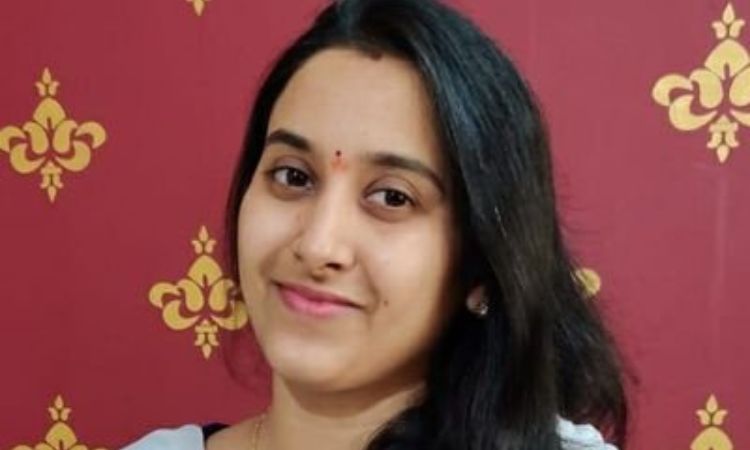 Smriti Gupta is a professional writer specializing in creating LinkedIn profiles and resumes, as well as cover letters, to help job seekers improve their digital presence. She has developed an innovative method for optimizing ATS CVs and LinkedIn profiles, benefiting more than 15,000 professionals globally and enabling them to build a strong professional brand.
With over one million followers on LinkedIn, Smriti Gupta is one of the most popular resume and LinkedIn profile writers on the platform. She provides services for LinkedIn profile writing, career branding and resumes, executive branding, corporate LinkedIn branding, and LinkedIn presentations.
Her LinkedIn profile can be found at https://www.linkedin.com/in/smriti-gupta-cv-writer/. and her social media following includes 856,891 followers on LinkedIn and 54 followers on Twitter.
18) Abhishek Patil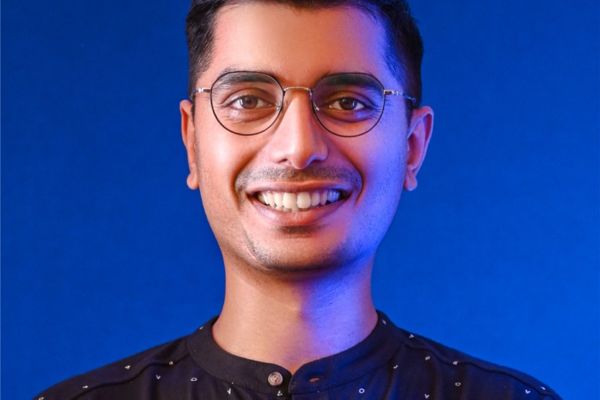 Abhishek Patil is the founder of GrowthX, a community of founders, product, and marketing leaders from top internet companies such as Google, Airbnb, and Stripe. The platform aims to help its members accelerate their companies and careers through social learning. Abhishek has previously worked as a Growth Leader at CRED and Head of User Growth at Dunzo, where he scaled monthly order numbers from 150K to ~2 million. He regularly shares his insights through daily LinkedIn posts and hosts Saturday breakfast dates where he learns from interesting founders and operators. Abhishek has over 70,690 followers on LinkedIn. https://www.linkedin.com/in/abhishpatil/
19) Disha Shukla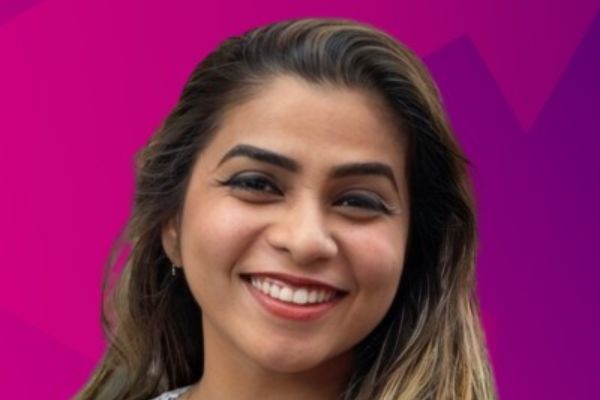 Disha Shukla is an expert in LinkedIn marketing, boasting over 113,091 followers. Her focus is on helping B2B SaaS companies increase revenue through effective LinkedIn lead generation. Her expertise covers a range of topics including outsourcing, customer support, sales development, virtual assistants, and business development. Currently, she holds the position of LinkedIn Growth Expert and Director of Social Media Marketing at INSIDEA.
Disha's guidance helps businesses to create LinkedIn pages that effectively engage their target audience and develop meaningful connections. You can find Disha on LinkedIn at https://www.linkedin.com/in/disha-shukla/
20) Prachi Jaiswal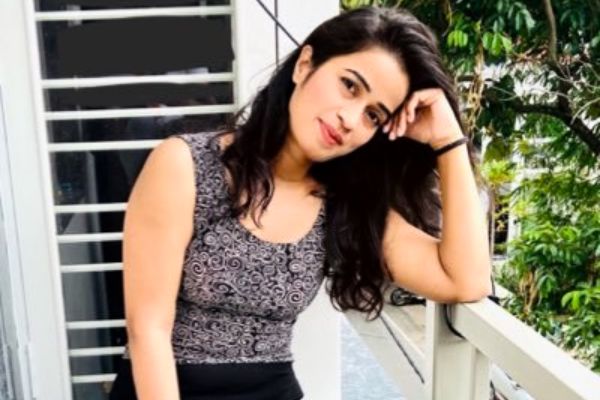 Prachi Jaiswal is a LinkedIn specialist who possesses a background in HR and social media marketing. She provides personalized solutions to assist both individuals and businesses in succeeding on the LinkedIn platform, which includes optimizing profiles, expanding networks, and creating comprehensive marketing strategies.
With over 666,733 followers on LinkedIn, Prachi is dedicated to keeping up-to-date with the latest trends and best practices in LinkedIn marketing to provide excellent service and support to her clients. She is presently working as an HR Recruiter at COPUBLICA in Bengaluru, Karnataka, India.
Prachi's social media following is as follows:
LinkedIn: 666,733 followers
Instagram: 24.2K followers
Twitter: 1233 followers
Facebook: 16k+ followers
LinkedIn: https://www.linkedin.com/in/theprachijais
Conclusion
LinkedIn has emerged as a pivotal locus for professionals to showcase their dexterity, provenance, and network with cognate individuals. The ascent of influencers on the platform has materialized as a consequential component for users to procure sagacity, discernments, and industry updates. The latest surge of 20 nascent LinkedIn influencers, encompassing Saheli Chatterjee, Vedika Bhaia, Ishan Sharma, Ankur Warikoo, Sharan Hedge, Niharika Kaur Sodhi, Unnati Bagga, Shreya Pattar, Aanya Wig, Sakshi Shukla, Komal Ahuja, Raj Shamani, Shivangi Narula, Shreya Kapoor, Mishka Rana, Pratik Thakker, Smriti Gupta, Abhishek Patil, Disha Shukla, and Prachi Jaiswal, have accumulated a noteworthy following and engagement on the platform, signifying their acumen to produce valuable content and engage with their adherents. As the use of LinkedIn burgeons, these burgeoning influencers are anticipated to have a more momentous impact on their respective sectors and the platform as a whole.
(All of the above images are taken from LinkedIn🙂