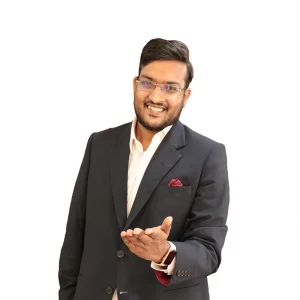 We say not a penny should be wasted towards something that does not help you be financially free. It is true in every walk of life that physical or mental strength has a time of wearing off. Reality can be daunting when the years of labor and hard work become the sufferer of inflation and poor economy. That room where happiness and beautiful moments have coexisted becomes a dungeon of horror, where improper financial planning leads to a retired life with no money to support yourself.
A Brief Background :
See! Noone is to blame here and since childhood we were not educated to handle money properly. Time has made citizens realize that banks consume a common man's money to invest in themselves and push someone towards a debt accumulating mindset. Business Outreach Magazine asks our readers to stay along with this article as we introduce you to Ankit Yadav, the finance mogul, SEBI certified fund manager, a gold medalist in economics and let's dive into details, because words won't end here.
Ankit Yadav is a Wealth Manager (USA), the Founder and Director of Market Maestroo Pvt. Ltd., an outstanding innovator and a prodigy to start investing since the age of 12. I mean, seriously! That young Ankit from Bhilai, Chhattisgarh, created a passion for investing and earnestly waited till he was 18 years old to start a demat account with Rs. 5,000. Ankit, being the impeccable entrepreneur he is, went to the USA to further study wealth management and chartered economic courses. 
He also has a Master's degree from NMIMS and a Bachelor's degree in engineering from Bhilai Institute of Technology (BIT). He has received several degrees, that includes Certification in Wealth Management, SEBI Investment Advisor and Investment Research and Advisory from National Institute of Securities Market (NISM, India).
Struggles and Success Story :
In 2016, Ankit Yadav started Master Maestroo' Youtube channel, where he shared money management tips and content for the common person through the language of Hindi. Such a masterstroke strategy helped Ankit to solve every communication barrier and allowed him to cross more than 7 lakh subscribers and gain two 'Silver Play' buttons. Ankit Yadav is a giver and we must have understood this by now.
Giving rational investment strategies on gold, cryptocurrencies, real-estate, mutual funds, stock market and sharing insights to the audience about debts, took his reputation as a trusted individual above every limit. Ankit Yadav also launched his website, www.ankitintrinsicvalue.in, that offers the complete solution to finance planning along with Market Maestroo. 
Key Takeaways :
Ankit has always been saying that "Investing is done with a calm mind and not to calm your mind". And a person whose expertise allowed him to speculate YES Bank's stock to fall when it was at around Rs. 300 and now to Rs. 10 or IRCTC's stock to boom when it was around Rs. 300 and now to Rs. 2,000, Business Outreach Magazine has nothing but immense appreciation for Ankit. He also predicted that the inflation in the USA will rise to about 10% from the current 6% along with providing us a global projection of a crash in 2023.
Ankit Yadav won several awards like Asia's Nobel Award in Finance for 2022-23, organized by Asia Awards, Outstanding Acheiver's Award 2022 for inventing the notion of intrinsic value by the Indian government, Young Entrepreneur of the Year 2022 by Entrepreneur Today and countless more.
Ankit Yadav is a beacon of the modern gentleman and we feel proud to have portrayed the success story of such a person. It is evident that his respect for the skill of investing precedes everything and makes him the brilliant mind that he is.