'Every cloud has a silver lining' is the most ideal metaphor to describe how the COVID-19 pandemic has changed the face of Mental Health in our country. A word that carried a stigma for the last decade is now being addressed as one of the most important areas by both individuals & corporates.

WHO also estimates that about 7.5 percent of Indians suffer from some mental disorder and that by the end of 2021, roughly 20 percent of India will suffer from varied mental illnesses. According to the numbers, 56 million Indians suffer from depression and another 38 million Indians suffer from anxiety disorders. Trijog, India's trusted organization for mental health & wellness has been bridging this gap by providing quality & affordable mental health care for adults, children & corporates.

Although Trijog has been one of India's top 3 organizations in this space since its inception in the year 2014, their real surge in number of individuals seeking mental health aid has increased exponentially over the last 2 years. Trijog has serviced over 30,000 clients and added over 40 therapists to their organization during this tenure.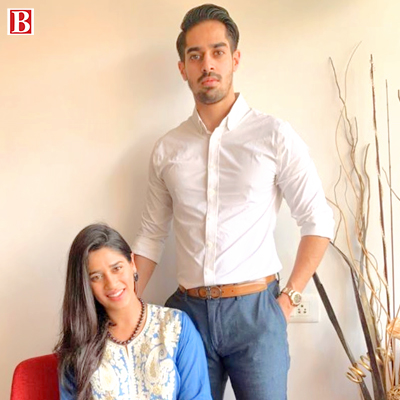 "Not only have people started caring about how they feel, now a larger percentage of individuals prefer online counseling over the option of wanting to visit a clinic. With the lockdown restrictions & convenience of seeking help from their homes, we have been able to close the increasing gap for quality mental health care." – says Sahej Sethi (Director – Trijog | Know Your Mind)

One of the major changes in the industry is how mental health has affected the corporate sectors. The pandemic has caused multiple concern areas to emerge based on salary cuts, the uncertainty of the future, displacement in routines, etc. This has brought all the organizations that care about employee satisfaction & productivity to cater to the mental health issues of their employees.

Trijog provides a higher standard of EAP solutions & Wellness webinars to corporates to cater to any and every stressor on their mind. Every therapist on their panel has a minimum experience of 6 years ranging till 40 years. Their data analytics team matches the concern areas of their clients with the right grade of a therapist to ensure satisfaction & quality care. Trijog provides its services to India's esteemed corporate houses, namely, Paytm Insider, BMW, OML, HUL, Qyuki the Soho House & many more.

"Mental Health is a very sensitive topic & to make sure all our clients feel safe and satisfied with the services, we provide an experiential journey to all our partners when they sign with us. Each partner gets a dedicated landing page & customer care personnel to handle their appointments along with the most suited therapist to take on their case. We have an innovative induction methodology that allows every client to get acquainted with our process & ready to access our services at their fingertips. We provide monthly & quarterly detailed reports with indicators for how every organization can improve their productivity & make tweaks to their organizational structure that can benefit employee satisfaction," says Sahej Sethi.

Trijog is constantly on the lookout to innovate and become the market leader in the individual & corporate space by adapting to the need of the hour. The pandemic has allowed us to see things differently and realize a better way for organizations to function in the near future.

"Every day, every moment is an opportunity to look at the world from a different lens", mentions Sahej Sethi.

"It's very encouraging to see that corporates are shelling out a budget for mental health awareness, the same budget that was put into expansive offices, vending machines, trips & excursions, etc has now translated to taking care of employees' mental health. We want to make caring for your mental health a lifestyle more than a necessity & we are on a mission to achieve the same," concludes, Sahej Sethi.