The automobile sector in the UK has seen a significant upheaval in recent years, mirroring a global trend towards cleaner and more environmentally friendly transportation options. Electric vehicles (EVs), which are quickly taking over as the preferred mode of personal and public transportation, are at the centre of this transition. The UK is currently positioned as a blooming hotspot for cutting-edge electric car companies because of its long history of automotive innovation. In-depth exploration of the top ten electric car startups in UK, each of which is contributing significantly to the continuing EV revolution, will be provided in this extensive article.
1. Arrival: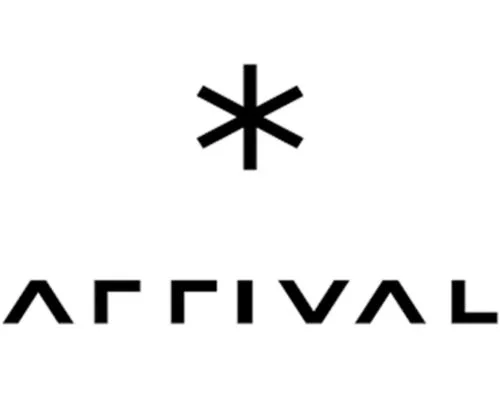 Arrival, with its corporate headquarters in the vibrant city of London, has come to light as a genuine disruptor in the field of EV production. The company's innovative "microfactory" idea, a cutting-edge production strategy that not only minimises costs but also drastically decreases environmental impact, is its main feature. As it challenges standard automotive manufacturing practises and aims to rethink the manufacture of EVs on a global scale, Arrival's dedication to innovation has garnered interest from all around the world.
The Microfactory Concept:
The microfactory idea, which differs from the expansive, resource-intensive facilities that characterise conventional vehicle manufacture, lies at the heart of Arrival's novel approach. The microfactories used by Arrival are small, adaptable, and highly automated production facilities. Because these microfactories are deliberately positioned nearer to their intended markets, transportation expenses and emissions are decreased.
Arrival is able to achieve great cost savings because to the microfactory strategy. The manufacture of EVs is now more economically feasible thanks to these small facilities, which can be put up rapidly and at a far lower price than conventional factories. Additionally, Arrival lowers the costs of long-distance transportation of automobiles, components, and materials by placing microfactories closer to metropolitan centres.
Even though it is located in the UK, Arrival has a significant impact abroad. With relationships and initiatives spanning many countries, the firm has established itself as a worldwide player in the EV industry. The emphasis on local manufacture and sustainable manufacturing by Arrival is consistent with a larger worldwide trend towards cleaner, more environmentally friendly transportation options.
2. Rivian: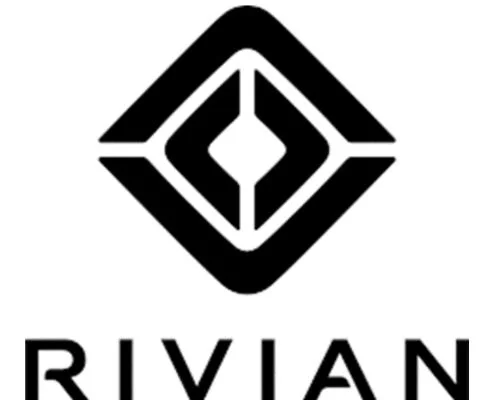 In the United Kingdom, the electric vehicle (EV) industry has been essentially affected by Rivian, a business with American roots. Rivian's phenomenal electric SUVs and trucks, which have drawn worldwide attention for their specialised developments, excellent abilities, and supportability, have described the organization's journey from the US to the UK. This article goes into Rivian's involvement with the UK, analysing its interesting characteristics, speculations there, and optimistic development objectives
.
Technological Advancements:
In the EV business, Rivian's electric SUVs and trucks are setting new benchmarks. Rivian's vehicles offer a tempting combination of solidarity and advancement due to their state-of-the art battery innovation, elite execution electric engines, and state-of-the art independent driving abilities. The firm has fostered a standing as an industry pioneer on the grounds of its obligation to expand the capacity of electric vehicles.
Rivian's aim is centred on sustainability. The business prioritises eco-friendly practises throughout all aspects of its operations in addition to producing electric automobiles. Rivian has a comprehensive commitment to environmental responsibility, from using sustainable materials in the manufacture of vehicles to coming up with creative solutions to save waste and emissions.
The goals of Rivian go beyond the UK. On a worldwide scale, the corporation has laid forth ambitious expansion goals. By focusing on global markets, Rivian hopes to become a significant participant in the larger EV business. This innovative strategy fits with the global movement towards environmentally friendly transportation options.
3. Ceres: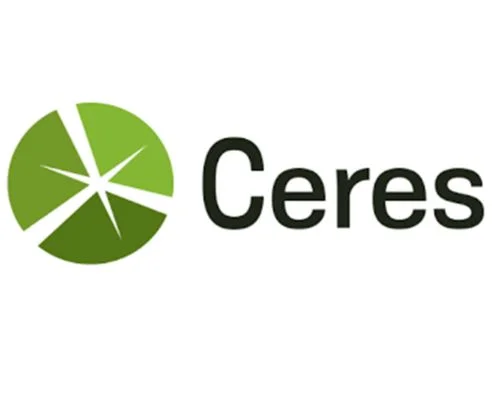 The UK-based Ceres Power firm is altering energy unit innovation and making waves in the electric vehicle (EV) market. Ceres Power is handling one of the greatest impediments to EV reception—the limited driving range—with an accentuation on range-extender advances. In this article, we look at Ceres Power's noteworthy energy component innovation, its capability to expand its EV range, and the essential coalitions and organisations that are sustaining its situation on the lookout for electric vehicles, which is going through a quick development.
Fuel Cell Technology:
Modern fuel cell technology is at the heart of Ceres Power's trailblazing efforts. These fuel cells have the potential to dramatically increase the range of electric vehicles, providing a remedy for the widespread worry among customers about range anxiety. Through a chemical reaction involving hydrogen and oxygen, fuel cells effectively produce power while emitting no pollution. This innovation has the potential to go beyond the range restrictions that have historically prevented the mainstream use of electric vehicles.
The concern of running out of battery power prior to showing up at a charging station, sometimes known as reach uneasiness, is a significant hindrance to EV reception. The energy components from Ceres Power provide an original way to deal with this issue. These energy units might enhance the battery's power by going about as reach extenders, basically expanding how far an electric vehicle can go on a solitary charge. With this improvement, EVs become more interesting to a more extensive range of clients as well as being more helpful for day-to-day utilisation.
Strategic alliances with major companies in the automotive and energy industries have characterised Ceres Power's rise to prominence in the electric car market. With major manufacturers, Ceres Power has engaged into cooperative agreements that provide them access to its fuel cell technology. Through these collaborations, Ceres Power hopes to include its range-extending fuel cells into the creation of electric cars. Collaborations with utilities and energy providers emphasise the technology's more extensive uses, which also include grid support and stationary power generation. This diversity highlights how flexible their fuel cell systems are.
4. Charge Automotive: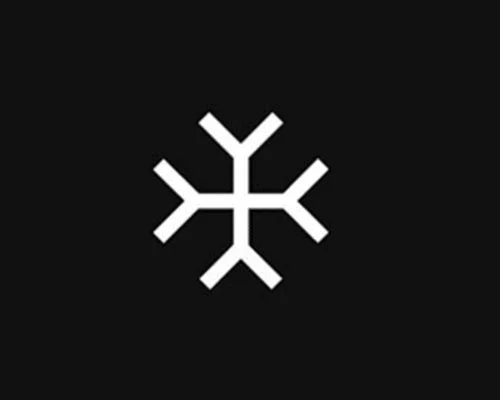 By embracing the rich history of antique vehicles, the UK-based firm Charge Automotive is affecting the electric vehicle (EV) scene. Charge Car has cut out a spot for itself in the EV business by melding elite execution and electric innovation with a hint of sentimentality. In this article, we analyse Charge Automotive's novel system, its changes to one-of-a kind vehicles, and how it effectively overcomes any issues between the past and the eventual fate of electric vehicles.
Preserving Automotive History:
Charge Automotive's obligation to protect the legacy and character of notable vehicles is one of its distinctive characteristics. The business has some expertise in transforming notable vehicles into electric ones, such as the Mustang and Defender. These electric works of art utilise the state-of-the-art innovation of electric drive while keeping up with their conventional looks, from the external plan to the inside style. The Ford Mustang, Land Rover Defender, and other treasured one-of-a-kind cars are among those in Charge Automotive's assortment. Every transformation carefully balances the reconciliation of state-of-the-art electric drivetrains with the safeguarding of the vehicle's inborn person.
Charge Automotive promotes sustainable mobility while appealing to automobile lovers who have a strong affinity for historic models by providing electrified versions of classic vehicles. Those who may have been reluctant to switch to electric vehicles because of their loyalty to historic cars would find this strategy particularly tempting.
Promoting an electric future:
The activity of Charge Automotive is also an essential instrument for educating people about the advantages of electric transportation. The business inspires a wider audience to think about switching to electric vehicles by demonstrating that vintage automobiles may be converted without losing their unique appeal. Charge Automotive is a shining example of how the electric future can coexist with the legacy of vintage automobiles. As a result, it appeals to people who are enthusiastic about sustainable mobility as well as antique automobile enthusiasts.
5. REE Automotive: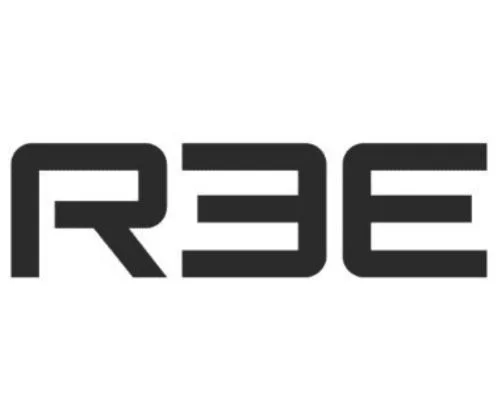 With its state-of-the art way to deal with vehicle plans, REE Automotive, a spearheading business with its base camp in the UK, is reforming the electric vehicle (EV) market. The innovation behind REE's particular stage, which can be redone for an assortment of vehicle types, from independent transports to conveyance vans, is at the center of the organization's development. The game-changing stage from REE Automotive is analysed in this article, along with how organisations and joint efforts are hurrying its reception all through the auto area and its capability to smooth out vehicle production.
The REE platform:
The modular platform used by REE Automotive, sometimes known as the "skateboard" platform, is the foundation of the company's transformational work. This platform offers flexibility and adaptability that traditional vehicle platforms do not, acting as a universal basis for a range of electric cars.
Simplifying vehicle manufacturing:
Planning novel stages for different vehicle models is a stage in the customary vehicle creation process that might be tedious and costly. The strategy utilised by REE works on this system in light of the fact that different vehicle designs may, in every way, be based on a similar stage. This straightforwardness speeds up the turn of events and commercialization of new EVs while bringing down assembly expenses and intricacy.
The platform from REE enables more individualised customisation and adaption to satisfy the unique requirements of various vehicle applications. Because of this versatility, automakers may make minor adjustments to vehicle performance, interior design, and other features while still retaining the modular platform's key advantages. To incorporate its platform into their range of vehicles, REE works with reputable automakers. Beyond automakers, REE creates strategic partnerships with suppliers and technology firms to further the capabilities of its platform. Advanced systems like autonomous driving and advanced driver assistance systems (ADAS) are frequently integrated as a result of these partnerships.
6. Lunaz: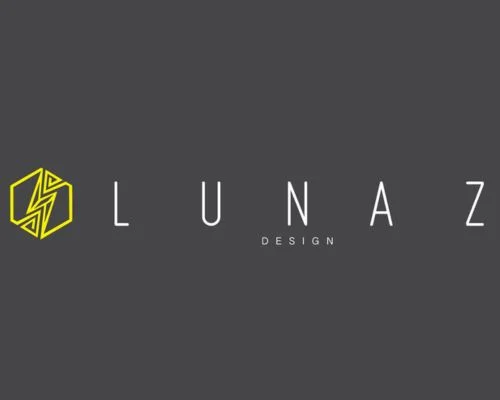 With its emphasis on fueling classic cars, English automaker Lunaz has turned into a genuine innovator in the field of electric vehicles (EVs). Lunaz fosters an unmistakable combination by intertwining retro-plan components with contemporary electric vehicle innovation. This combination requests that the two fanatics of authentic autos and defenders of the ecosystem be harmless. This article investigates Lunaz's technique for jolting classic vehicles, its significance in safeguarding car history, and the very good quality associations that highlight its job in progressing supportable extravagance transportation.
The Electrification process:
The renovation of Lunaz involves a careful balancing act between modernisation and preservation. It entails keeping the historic car's outward design, interior aesthetics, and distinctive characteristics while switching out conventional internal combustion engines for high-performance electric powertrains. With this strategy, owners of historic cars may profit from electric propulsion while still retaining the character and beauty of their old cars.
The fusion of sustainability and timeless beauty is embodied in Lunaz's electrified classics. Lunaz increases the lifespan of classic automobiles and makes sure that future generations will continue to love them by giving them new vitality. This strategy enables fans of antique cars to adopt environmentally friendly substitutes while being in line with the general movement towards sustainable transportation options.
Joint efforts with notable extravagance organizations have been attracted by Lunaz's obligation to extravagance and maintainability. These joint efforts feature Lunaz's commitment to the advancement of reasonable extravagance in transportation. By working with upscale organisations to energise rare vehicles, Lunaz upgrades the allure of maintainable transportation. Extravagance clients are searching for manageable decisions, as per Lunaz. The business answers the requirements of separating extravagance fans who likewise regard eco-cognizant choices by furnishing zapped classical vehicles with lavish finishes and conveniences.
7. Oxis Energy: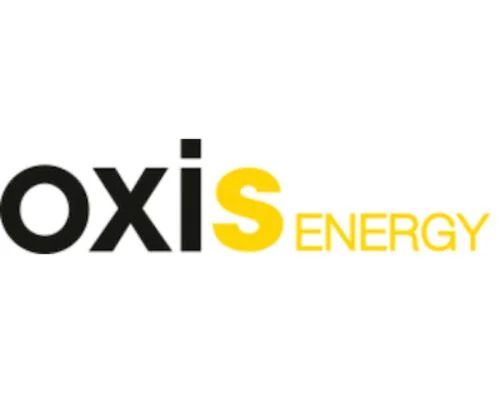 OXIS Energy, a UK-based company, has established itself as a major participant in the electric vehicle (EV) market, which is fast changing. The company's main area of interest is the creation of sophisticated lithium-sulfur batteries, a technology that has the potential to completely transform the field of electric transportation. In this article, we examine OXIS Energy's cutting-edge lithium-sulfur battery technology, its capacity to overcome significant EV adoption issues, and its contribution to the development of a more environmentally friendly transportation future.
Enhancing EV performance:
Batteries made of lithium-sulfur are a substantial improvement in energy storage technology. Lithium-sulfur batteries provide numerous significant benefits over customary lithium-ion batteries, including the following:
The potential for lithium-sulfur batteries to store more energy per unit weight leads to greater driving distances for electric cars.Because lithium-sulfur batteries are often lighter than their lithium-ion equivalents, electric cars may carry more weight and operate more efficiently overall.
The dedication to sustainability at OXIS Energy goes beyond battery performance. Lithium-sulfur batteries are intrinsically more ecologically beneficial to build and operate than conventional lithium-ion batteries. Lower environmental impact is a result of production processes using less uncommon and resource-intensive materials.
The impediment of driving range is one of the greatest hindrances to EV reception. "Range anxiety" is a typical customer issue, which is the concern that they might run out of battery power before they get to a charging station. This issue is explicitly addressed by OXIS Energy's lithium-sulfur batteries, which enormously increase the scope of electric vehicles. As well as making EVs more valuable for day-to-day use, this expanded reach eliminates a huge mental obstacle for potential EV buyers
8. Urb-Energy: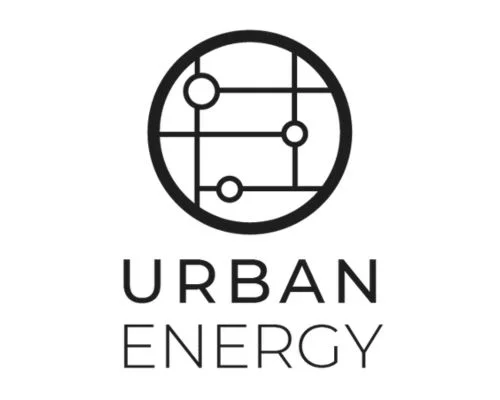 With its choice of electric bikes and little electric vehicles (EVs) made explicitly for metropolitan travel, Urb-Energy stands apart as a guide to development in the powerful universe of metropolitan portability. The organization's devotion to finding answers for the specific issues introduced by packed metropolitan regions has brought about the improvement of helpful, eco-accommodating, and viable transportation decisions. In this paper, we analyse Urb-Energy's creative system, its redone metropolitan portability arrangements, and their capability to further develop air quality, decrease gridlock, and cut outflows in UK urban communities.
Urban Commuting Reimagined:
Electric scooters and small EVs from Urb-Energy are designed specifically for commuting in cities. These vehicles were created with the unique requirements and difficulties of urban locations in mind.The cars made by Urb-Energy are built to easily manoeuvre through congested streets and confined areas. Their small size makes parking easy and moving through city traffic efficient. The core of Urb-Energy's cars utilises electric propulsion, which lowers pollutants and promotes a cleaner urban environment. For commuters, the effectiveness of Urb-Energy's cars translates into financial savings.
Emission and Congestion Reduction:
Congestion is one of the major issues with urban mobility. In addition to wasting time, traffic congestion significantly raise pollution levels. Compact EVs from Urb-Energy provide an efficient option by lowering the amount of space needed for transportation and enhancing traffic flow. The main cause of the high levels of air pollution in urban areas is vehicle emissions. Electric scooters and small EVs made by Urb-Energy contribute to lowering these pollutants.
Quality of life enhancement:
The arrangements presented by Urb-Energy centre around working on metropolitan regions' general personal satisfaction as well as versatility. Since they are normally calmer than their gas-controlled partners, electric vehicles help to diminish city clamour contamination and work on personal satisfaction in metropolitan areas. Compact EVs occupy less room in parking areas, which assists with resolving the issue of leaving deficiencies in densely populated metropolitan regions.
9. Everrati: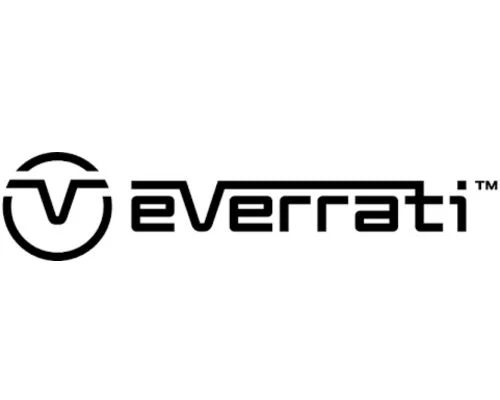 The electric vehicle (EV) transformation is being driven by the creative English business Everrati, which has a unique focus on superior-executing sports vehicles. The business spends significant time energising and persevering through vehicles like Portage GTs and Porsche 911s, giving an enchanting combination of rare car magnificence with state-of-the art electric execution. This article looks at Everrati's devotion to energising classic game vehicles, its impact on devotees' embrace of electric vehicles, and its part in the safeguarding of noteworthy cars.
Electrifying Iconic Models:
The electrified versions of renowned sports vehicles in Everrati's range serve as proof that electric propulsion and top-notch automotive performance may coexist. Everrati's electric Porsche 911 benefits from the quick torque and responsiveness of electric power while maintaining the classic design and thrilling driving experience of the original. The electrified Ford GT gives fans of fast cars the option to experience this iconic model's exhilarating performance with the added advantages of electric power, such as lower running costs and fewer emissions.
Performance meets sustainability:
The electric games vehicles from Everrati are execution vehicles set to meet and outperform the expectations of sports vehicle lovers, not basic conversions. Instantaneous force conveyance made conceivable by electric impetus takes into consideration speedy speed increases and further developed driving dynamics. Everrati upholds worldwide endeavours to alleviate environmental change by bringing down discharges from superior execution autos by zapping rare game cars. Because they frequently have lower running costs than their fuel-controlled counterparts, electric game vehicles are more reasonable for devotees.
Meeting Enthusiasts Demand:
Sports car aficionados are quickly switching to electric vehicles thanks in large part to Everrati's electrified sports cars. Everrati dispels myths about electric automobiles and demonstrates their potential by providing high-performance electric substitutes for vintage sports cars. The market for electric sports vehicles is expanded by Everrati's adaptations, which draw new fans who may not have previously thought about EVs.
10. Aurrigo: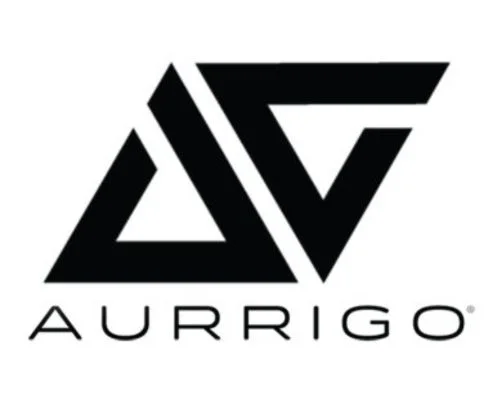 Aurrigo, a notable business with a base camp in the UK, is making colossal progress in the production of independent electric vehicles. The startup is prepared to change metropolitan transportation by offering protected, viable, and driverless travel arrangements, with an emphasis on independent cases and transports. The imaginative work that Aurrigo has done in independent electric versatility, its capability to change metropolitan transportation, and the associations and agreeable drives that are working with the joining of its independent vehicles into public travel organizations
Autonomous Pods and Shuttles:
Urban transport has changed dramatically as a result of Aurrigo's autonomous mobility solutions. These small, autonomous cars are intended for short-distance commuting in confined spaces. They provide customers with efficient, on-demand transit options, especially in densely populated locations. The bigger, more passenger-capable autonomous shuttles from Aurrigo are useful alternatives for first-mile and last-mile connections in metropolitan transport networks. They improve the ease of use and accessibility of public transportation.
Aurrigo actively participates in joint initiatives and alliances that advance autonomous electric transportation. Aurrigo's dedication to incorporating autonomous cars into current transportation networks is demonstrated by partnerships with public transit organisations and urban planners. These alliances want to give passengers easy-to-use transport alternatives. To create and improve the autonomous systems that drive its vehicles, Aurrigo works with IT firms. Aurrigo takes part in research projects on autonomous mobility, helping to create industry norms and best practises.
With a worldwide perspective on the future of urban transportation, Aurrigo's work transcends the borders of the UK. The company's autonomous electric mobility solutions are usable in cities all over the world and provide creative solutions to problems with urban transportation.Aurrigo exhibits its dedication to integrating autonomous cars into public transportation networks through collaborative initiatives and collaborations, paving the way for a more practical, sustainable, and open future of urban mobility.