London, as a vibrant metropolis, offers a plethora of opportunities to cater to diverse interests, be it in the realms of history, art, culture, or the exploration of its multifaceted neighborhoods. It is advisable to diligently verify the operating hours of various establishments and remain vigilant about any possible constraints or alterations in activities stemming from prevailing events or circumstances. In this article will let you know about the best things to do in London.
These are best things to do in London
1. Buckingham Palace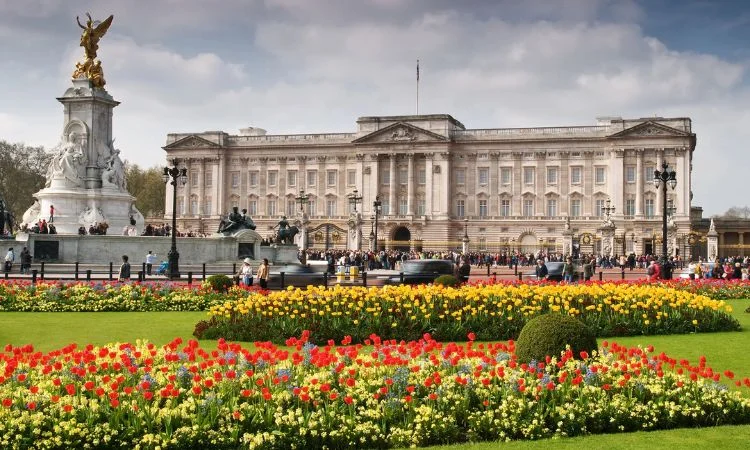 Buckingham Palace, the London residence of King Charles III, offers a unique and prestigious touring experience from the months of July through October. This exclusive tour provides visitors with access to the impressive 19 State Rooms, excluding, of course, the King's private quarters. Within these State Rooms, the King and members of the royal family traditionally host guests for a range of state, ceremonial, and official affairs.
The opulence of Buckingham Palace is striking, as it is adorned with magnificent chandeliers, candelabras, noteworthy paintings by esteemed artists such as Van Dyck and Canaletto, and exquisite English and French furniture. These rooms serve as a captivating display of some of the most remarkable pieces from the Royal Collection, offering visitors an unparalleled glimpse into the nation's rich heritage.
Beyond their grandeur, the State Rooms bear witness to significant historical events. These are the very spaces where kings and queens have entertained guests during official and ceremonial occasions. The Throne Room, for instance, is instantly recognizable to those who closely followed the wedding of Prince William and Kate Middleton, as it was the backdrop for the couple's official wedding photographs.
For those embarking on a summer tour, it is highly recommended to take full advantage of the multimedia guide, which is thoughtfully included with admission and available in multiple languages. This guide enables visitors to explore each room at their own pace while receiving detailed historical information about their surroundings.
To fully appreciate the State Rooms, visitors are advised to allocate at least two hours for the tour and to wear comfortable footwear. Additionally, it is wise to make use of restroom facilities before commencing the tour, as public restrooms are not available until reaching the garden area. Please be aware that, with the exception of bottled water, no food or drinks are permitted within the palace, except in the Garden Café.
2. Tower of London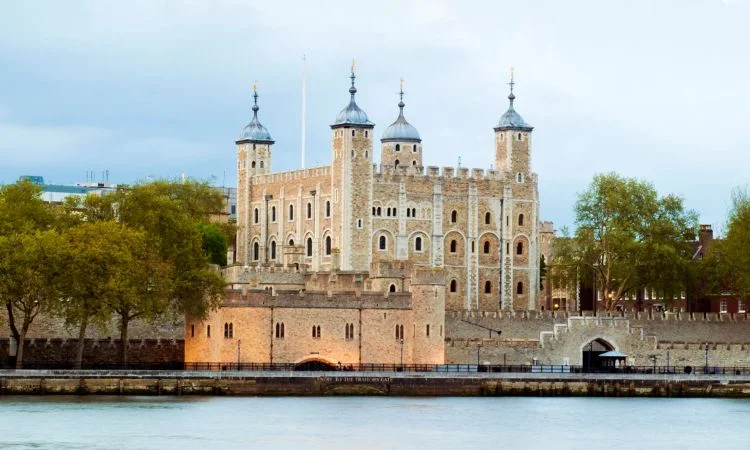 The Tower of London, while its exterior may not exude grandeur, presents an interior teeming with historical significance and vibrant activity. In contrast to the regal facade of Buckingham Palace, the Tower of London has, over the centuries, functioned as a palace, fortress, and prison, each layer of its history thoughtfully explored through its numerous exhibitions and activities.
For those enamored by the monarchy, the crown jewels exhibition is an unmissable experience. Among the treasures on display are the Imperial State Crown, still worn by the reigning queen for the State Opening of Parliament, and the Sovereign's Sceptre with Cross. In 2020, the Prince of Wales' Investiture Coronet became a notable addition to the Jewel House.
To delve into the oral history surrounding this iconic site, indulge in an entertaining tour led by the Yeoman Warders, the steadfast guardians of the Tower. During this hour-long excursion, thoughtfully included in your admission ticket, these venerable guards will regale you with captivating stories from the Tower's often turbulent past.
The White Tower, renowned worldwide as one of the most famous castles, stands as an unmistakable landmark within the heart of London. Within its walls, the "Line of Kings" exhibition, established for over three centuries, showcases suits of armor worn by historical figures like Henry VIII, Charles I, and James II. Be sure to keep a keen eye out for the Tower's legendary ravens, a timeless symbol believed to safeguard the structure and its enduring legacy.
3. House of Parliament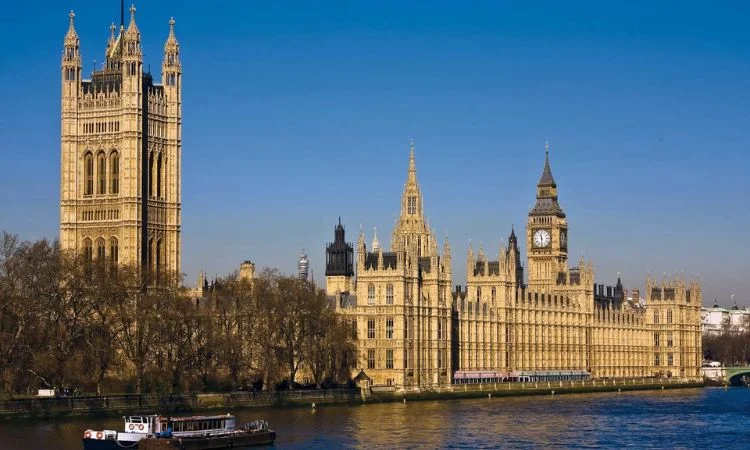 Embark on a journey through the venerable halls of the British Parliament, where history has been shaped repeatedly over the centuries. The British Parliament offers both guided and self-guided tours, with recent travelers wholeheartedly endorsing these experiences. These tours grant access to various sections of the building, including the hallowed Westminster Hall, a structure steeped in over 900 years of history, the House of Commons Chamber, and the House of Lords.
For those who may not be inclined to explore the intricate corridors of the United Kingdom's governing body, simply gazing at the magnificent exterior of this iconic edifice is a highly recommended and indispensable activity for any visitor to London.
If you aspire to capture your own image of one of the world's most photographed landmarks, the optimal vantage point is undoubtedly from Westminster Bridge. However, for a truly spectacular photograph, we suggest making your way to Lambeth Bridge or the Golden Jubilee Bridges on the South Bank, where you can frame Parliament alongside the majestic London Eye.
It is worth noting that Westminster Bridge, serving as a nexus between two of the city's most prominent attractions, the London Eye and the British Parliament, invariably teems with visitors, contributing to its perennial bustling ambiance.
4. Westminster Abbey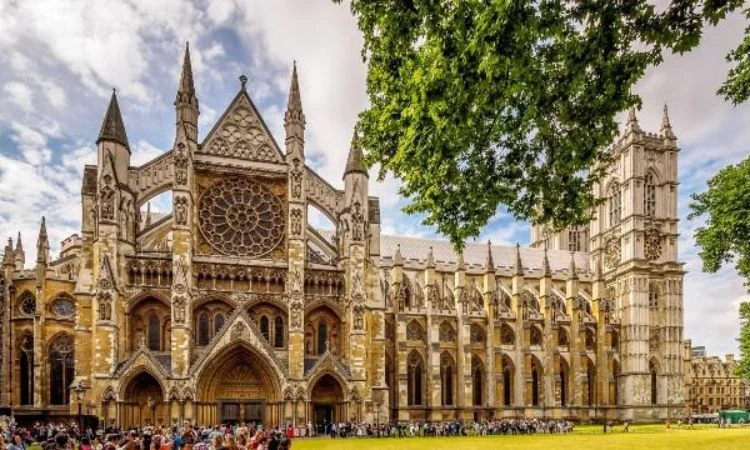 Westminster Abbey, a venerable medieval church steeped in regal history, provides a captivating window into the extensive heritage of London. This iconic site, known for hosting numerous royal weddings and coronations, offers visitors an unforgettable journey through time. While the abbey tends to be consistently bustling with activity, the attentive staff ensures a brisk yet organized flow of visitors. To make the most of your visit, it is advisable to conduct some preliminary research to prioritize your personal points of interest.
For those with a passion for literature, a visit to the Poets' Corner is an absolute must. This revered corner of the abbey serves as the final resting place for literary luminaries such as Geoffrey Chaucer, Charles Dickens, and Rudyard Kipling, among others. If your fascination leans towards British royalty and its intriguing history, a visit to the shared tomb of Queen Elizabeth I and Mary Tudor, two iconic figures with a complex relationship, should not be missed.
To explore the abbey at your own pace while still benefiting from historical context, you can utilize the provided multimedia guides. These guides, available in 14 languages, are included in the admission fee. Alternatively, for a more immersive experience, consider embarking on a guided tour led by the abbey's knowledgeable vergers. These tours grant access to exclusive areas not accessible to the general public, such as the tomb of Saint Edward the Confessor. Please note that opting for the guided tour incurs an additional cost of 10 pounds (approximately $14) on top of the standard admission fee.
Westminster Abbey, with its rich heritage and diverse offerings, promises an enlightening and enriching experience for all visitors, ensuring a deeper appreciation of London's historical tapestry.
5. British Museum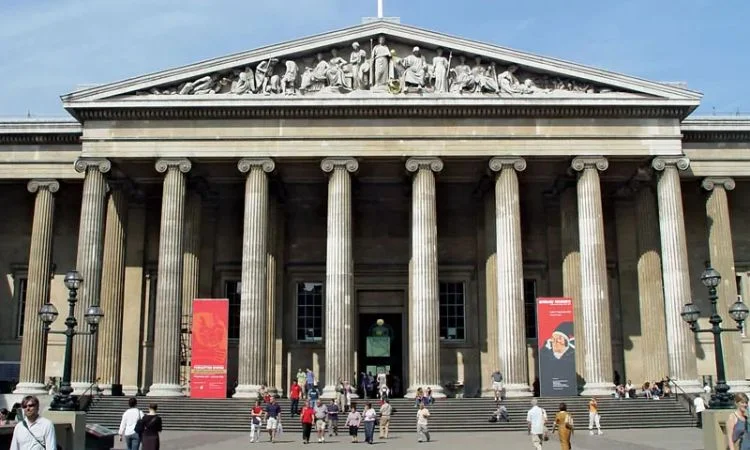 The British Museum stands as an exceptional testament to both architectural grandeur and a repository of some of the world's most distinguished antiquities. Renowned by countless travelers as the foremost museum in London, its unique distinction lies in its open-door policy – the British Museum is an admission-free institution. Housing a vast array of treasures, from the iconic Rosetta Stone and the Parthenon Sculptures to invaluable Mesopotamian artifacts, this institution is a haven for enthusiasts of history and culture, boasting a collection numbering in the millions.
The extensive scope of the museum's holdings can, at first, appear to be an overwhelming prospect for visitors. To maximize your experience, it is advisable to select the exhibits that resonate most with your interests and consider planning multiple visits if you are so inclined.
For those seeking guided assistance in navigating the museum's remarkable exhibits, you may choose to partake in various tours, tailored to enhance your visit.
These resources are designed to further enrich your engagement with the British Museum's unparalleled collections, making your visit a truly enlightening and informative experience.
6. Covent Garden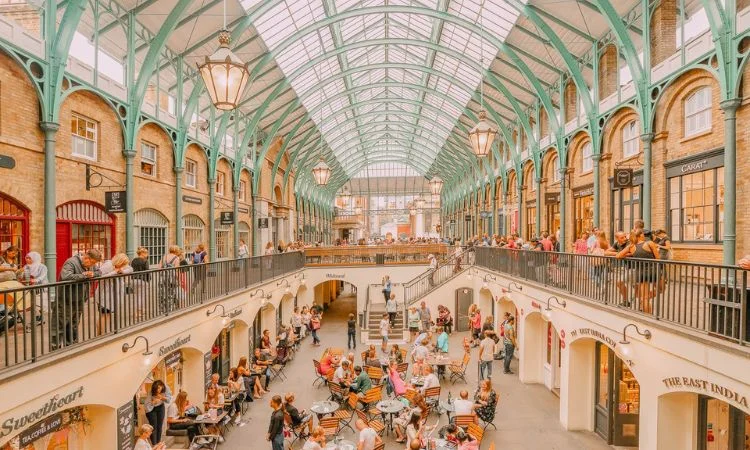 Covent Garden, often referred to as a garden, transcends the conventional notion of a green space with its vibrant blend of a bustling piazza and a network of urban streets. Situated within London's esteemed West End, Covent Garden encompasses an array of high-end boutiques, dining establishments, bars, captivating art installations, and an array of attractions.
Within this dynamic neighborhood, one can peruse a wide spectrum of retail offerings, ranging from renowned global brands like Ralph Lauren and Mulberry to unique, independent boutiques.
Additionally, Covent Garden features a captivating covered market, where vendors offer an eclectic assortment of merchandise, spanning from antique treasures to handmade crafts.
The dining scene in Covent Garden is equally diverse, catering to every culinary preference. It includes gastronomic havens like Sushi Samba and Balthazar, along with cozy, traditional pubs. With its open-air setting, Covent Garden provides over 1,000 al fresco dining seats, offering visitors a delightful experience of the outdoors.
Notably, Covent Garden is also home to the iconic Royal Opera House. Even for those who may not be inclined to attend an opera performance, the opportunity to explore the opulent interiors of the Royal Opera House is a compelling one. Architecture enthusiasts, in particular, will find the building's design, including its remarkable glass atrium, to be truly captivating, while guided tours offer valuable insights. General admission tickets are priced at 16 pounds for adults and 12 pounds for individuals under 16, ensuring accessibility to this cultural gem.
In summary, Covent Garden is a multifaceted destination that transcends its garden nomenclature, offering a rich tapestry of shopping, dining, and cultural experiences within the heart of London's West End.