This was our list of the highest-paid salary of CEOs in India who joined their respective companies and made a difference in the companies and their own lives, thereby standing as an inspirational figure for all the budding entrepreneurs, students, and businesses professionals, and individuals.
India's top executives earn hefty paychecks for being at the forefront of large conglomerates. Almost all of them earn exponentially greater than the employee median salary. Here's a look at the salaries of some of the top chief operating officers in the Indian industry.
We have also covered the list of Famous Entrepreneurs India 2019, Startups in Gurgaon, Bangalore, Kolkata, Pune, Delhi, etc.
Top 12 CEOs Salary in India
Natarajan Chandrasekaran
Pawan Munjal
Salil S Parekh
Gopal Vittal
C P Gurnani
Aditya Puri
Naveen Jindal
Om Prakash Manchanda
Anil Manibhai Naik
Vivek Gambhir
Mohit Gujral
Parag Agrawal
1. Natarajan Chandrasekaran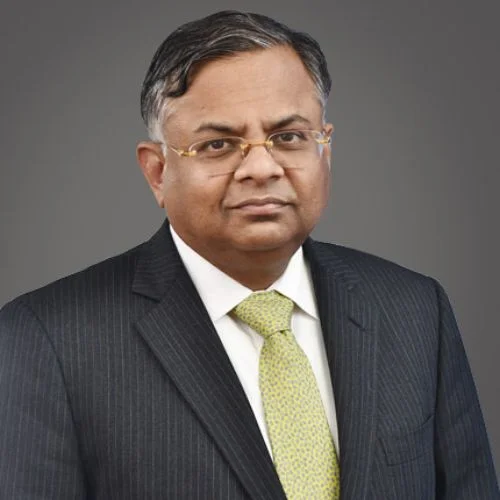 Salary: INR 65.52 Crore (FY 2019)
Company: TATA Group
Even though he's a former CEO, his name has to be on this list in order to demonstrate what a true Chief X Officer is! Voted as the 'Best CEO' for five consecutive years by the Institutional Investor's Annual All-Asia Executive Team rankings, 'Best CEO' for the second consecutive year in 2014 by Business Today. N. Chandrasekaran, the current chairman of the TATA group was the CEO of Tata Consultancy Services, in addition to being the Chairman of Tata Motors and Tata Global Beverages.
The first Non-Parsi to head the TATA group, he's credited for making TCS reach a market capitalization of more than $70 billion. The company has also achieved the distinction of becoming the largest private-sector employer in India under his guidance. Chandrasekaran is an avid marathon runner, having competed in marathons across the globe. The salary of Natarajan Chandrasekaran is 30.1 crore.
2.  Pawan Munjal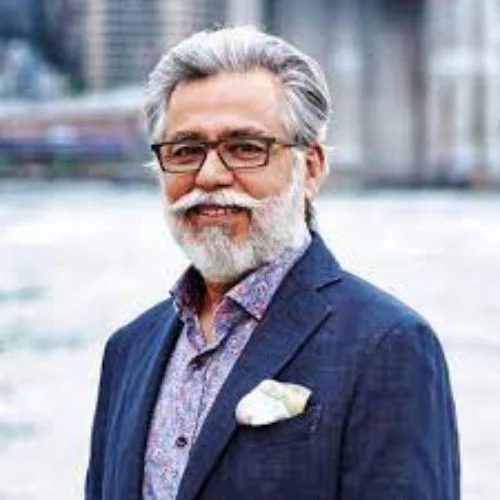 Salary: INR 85.59 crore (FY 2020)
Company: Hero Motocorp
The CEO of Hero Motocorp, the alumnus of NIT, Kurukshetra alumnus has been ranked among the '40 most powerful Indians of 2017' according to India Today. Pawan has been instrumental in transforming Hero Honda into Hero Motocorp, as we know it today. Pawan Munjal's salary is reported to be Rs 85.59 crore in the previous fiscal.
3.   Salil S Parekh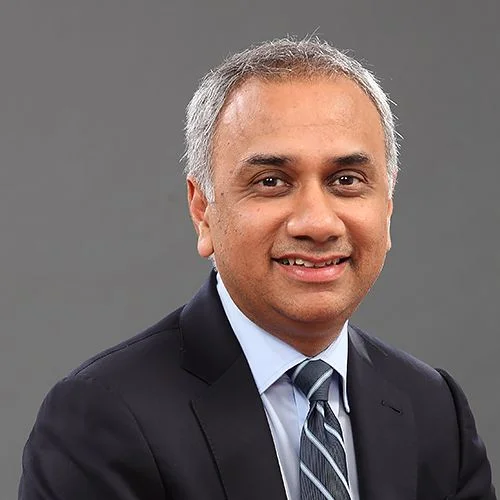 Salary: INR 49.68 crore (FY21)
Company: Infosys
Salil S Parekh is the CEO of a $10-billion IT firm. Parekh was a member of the group executive board at Capgemini. Salil has done graduation from the Indian Institute of Technology, Bombay (IIT Bombay) in Aeronautical Engineering, and done a Master of Engineering degree in Computer Science and Mechanical Engineering from Cornell University. He is quite a sought-after 'turnaround manager'. Parekh has seen through successful acquisitions and strong business turnarounds in the past. The salary of Salil Parekh is Rs 49.68 crore.
4.  Gopal Vittal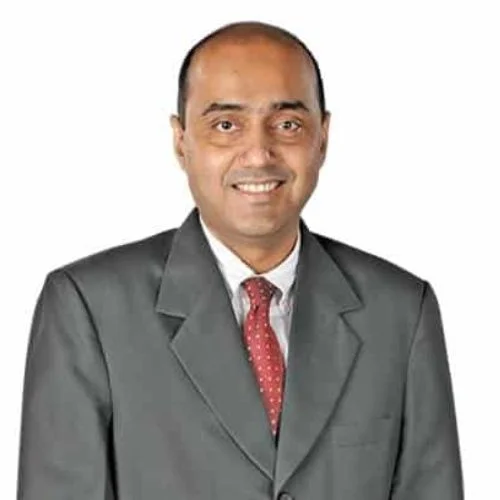 Salary: INR 25.41 crore (FY 2021)
Company: Airtel
The current CEO of Airtel has been in and out of the telecom conglomerate several times. His first stint lasted two years (2006-2008) and rejoined Airtel in early 2012. On 1st March 2013, he became the CEO. The man is an IIM Calcutta alumni and was pivotal in some of the achievements of Hindustan Unilever Limited (HUL), especially 'Project Bharat'. Gopal Vittal's salary is recorded at Rs 25.41 crore.
5. C P Gurnani
Salary: INR 22 crore (FY 2021)
Company: Tech Mahindra
The MD and CEO of Tech Mahindra spearheaded the aggregation of Mahindra Satyam with Tech Mahindra. He was also the Nasscom chairman for one year in 2016. C P Gurnani has been a part of many big shots such as HCL Corporation and Petrol Systems. He was the E&Y 'Entrepreneur of the Year', and CNBC Asia's 'India Business Leader of the Year in 2013. C P Gurnani's earnings were recorded at around Rs 165 crore on occasions more than one.
6. Aditya Puri
Salary: INR 13.8 Crore (FY 2020)
Company: HDFC Bank
With over 40 years of experience in the banking industry, the ex-CEO of HDFC bank was the only Indian to appear in Fortune's 2016 'Businessperson of the year' list. Aditya Puri is the longest-serving head of any Indian private bank, having joined HDFC Bank as MD in 1994. He served as CEO till October 2020, when he retired with a compensation of Rs 13.8 crore, which includes retirement benefits of around Rs 3.38 crore. He is the highest-paid Indian banker! The salary of Aditya Puri ranged around Rs 10 crore.
7. Naveen Jindal
Salary: INR 144 crore+ (2021)
Company: Jindal Group
An industrial and MP in the 14th and 15th Lok Sabha, Naveen Jindal is the CEO of the Jindal group. The youngest son of late Shri Om Prakash Jindal has been so influential that his support for his alma mater, UT Dallas, resulted in the university renaming its management school to Naveen Jindal School of Management in 2011. Naveen is active in shooting, having captained the Indian Shooting Team to a silver medal in the South Asian Federation Games, in 2004. He has taken Jindal Steel and Power Limited to new heights, with many power plants being set up under his leadership. The salary of Naveen Jindal was last reported to be over Rs 144 crore.
8. Om Prakash Manchanda
Salary: INR 33.20 crore (FY 2018)
Company: Dr. Lal PathLabs Pvt. Ltd
The CEO of Dr. Lal Path Labs Pvt. Ltd has been with the diagnostic service provider since 2005. He was a part of the team of the company that was responsible for Ranbaxy's venture into the healthcare division. Om, as he's fondly called, has a bachelor's degree in veterinary science and a PGDM from IIM Ahmedabad. Om Manchanda's salary was last reported at Rs 33.20 crore.
9. Anil Manibhai Naik
Salary: INR 137 Crore (FY 2018)
Company: Larsen & Toubro Limited
A.M Naik is the former CEO and current group executive chairman of Larsen & Toubro Limited. He started as a junior engineer with the conglomerate in 1965 and rose up the ranks becoming the CEO in 1999.  He was then appointed as the chairman in 2003. The pioneer has been the former chairman of IIM, Ahmedabad, Honorary Consul General for Denmark, and a recipient of Padma Bhushan and A M Naik's salary was last reported to be Rs 137 crore.
10. Vivek Gambhir
Salary: INR 20 crore (FY 2019)
Company: Godrej Consumer Products Ltd (GCPL)
Vivek Gambhir is the CEO and MD of Godrej Consumer Products Ltd (GCPL) since May 2017. He spearheaded GCPL's famous 3 by 3 strategy. Apart from this, Vivek is a founding member of Bain's consulting operations in India. He is a Harvard MBA and is the president of the Harvard Business School in India. Vivek is also the Non-Executive Independent Director of Philips India Ltd, a post he has held since 28 March 2014. Vivek Gambhir's salary is Rs 20 crore.
11. Mohit Gujral
Salary: INR 15.20 Crore (FY 2021)
Company: DLF Limited
An architect by background, Mohit Gujral is the Co-CEO of DLF Limited since August 2015. He is the man behind architectural marvels such as DLF Emporio, DLF Promenade, and Cyber Greens at Gurgaon. With more than 25 years of experience under his belt, Mohit is counted among India's finest architects and an entrepreneur by passion. Mohit Gujral DLF CEO's salary has been reported to be Rs 15.20 crore.
12. Parag Agrawal
Salary: INR 7.49 Crore (FY 2021)
Company: Twitter
With a love of Mathematics, cars, and computers, Parag Agrawal joins the top CEOs club that shares an Indian origin. Agrawal was recently promoted to the position of the CEO of Twitter on November 29, 2021, replacing Jack Dorsey, who stepped down. Parag Agrawal is an alumnus of IIT Bombay and Stanford University. His salary is currently reported to be Rs 7.49 crore in 2021.
Also Read More –
Raj Subramaniam, an Indian-American, will be the new CEO of FedEx
The Indian CEO of a battery startup has been awarded a staggering pay package akin to Elon Musk's