Cloud kitchens have emerged as a transformative force within the culinary landscape of India, effectively supplanting traditional food service models and garnering widespread acclaim. This shift can be attributed to the prevalent challenges of time constraints, diminished culinary expertise, and a growing impatience amongst the modern generation.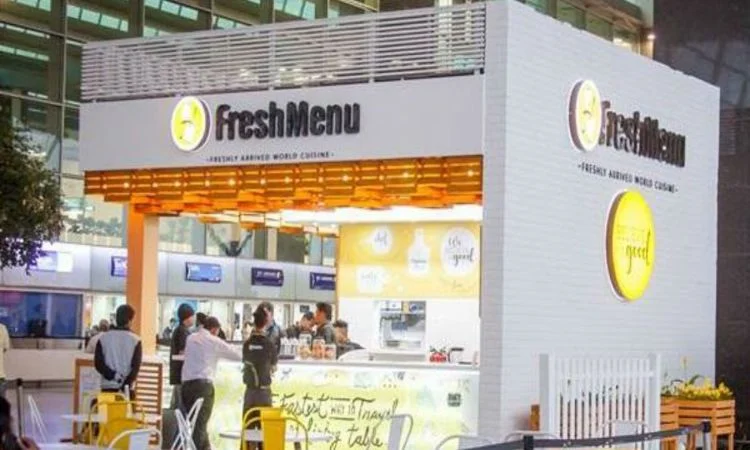 These factors have played a pivotal role in catalyzing the proliferation of cloud kitchens, thereby substantially bolstering the revenue streams of food delivery enterprises.
FreshMenu, an esteemed culinary enterprise, was established by the visionary entrepreneur Rashmi Daga in the year 2014. Over the years, this innovative cloud kitchen has garnered a devoted following among discerning patrons. Presently, the company has ascended to an impressive milestone, successfully managing the fulfillment of over 13,000 daily orders nationwide.
In this comprehensive exploration, we shall delve into various facets of FreshMenu, including the company's origin, its illustrious founder, financing and investor relationships, operational and revenue models, marketing campaigns, competitive landscape, growth trajectory, financial performance, as well as the strategic outlook for the future.
FreshMenu : About
FreshMenu, a pioneering food-tech startup, extends its culinary offerings to discerning patrons in the bustling metropolises of Bangalore, Delhi, Hyderabad, Chennai, Pune, and their adjacent regions. At the heart of FreshMenu's success is its commitment to delivering a diverse range of gastronomic delights meticulously crafted by seasoned chefs, set against a backdrop of an ever-expanding menu featuring fresh and delectable options. 
Notably, FreshMenu has earned its reputation for punctuality by consistently delivering delectable dishes promptly to its esteemed clientele.
Based in Bangalore, FreshMenu's headquarters serves as the epicenter of its culinary innovation. The company's remarkable ascent, reaching a network of 27+ kitchens within a span of three years, underscores its relentless pursuit of excellence. This impressive growth is further exemplified by the expansion of its workforce from 500+ dedicated staff members to a formidable team of 700+ delivery personnel.
FreshMenu's culinary artisans continually push the boundaries of flavor and creativity, experimenting with novel dishes that incorporate captivating ingredients such as ancient grains, premium-quality meat sourced directly from local producers, and exotic vegetables, all thoughtfully priced for accessibility. Customer sentiment echoes the quality of their offerings, with an overwhelming majority of FreshMenu's reviews glowing with praise, a testament to the loyalty and satisfaction of its esteemed patrons.
The company diligently manages its delivery expenses in-house, abstaining from dependence on third-party logistics services, while concurrently optimizing rental and other operational expenditures. There is a common inquiry from numerous individuals regarding the safety and halal compliance of FreshMenu.
 Rest assured, FreshMenu meticulously procures halal-certified meats and rigorously adheres to all statutory and regulatory guidelines, particularly during the ongoing challenges posed by the Covid-19 pandemic. It is essential to note that the parent company of FreshMenu is FoodVista India Pvt Ltd.
Founders And Team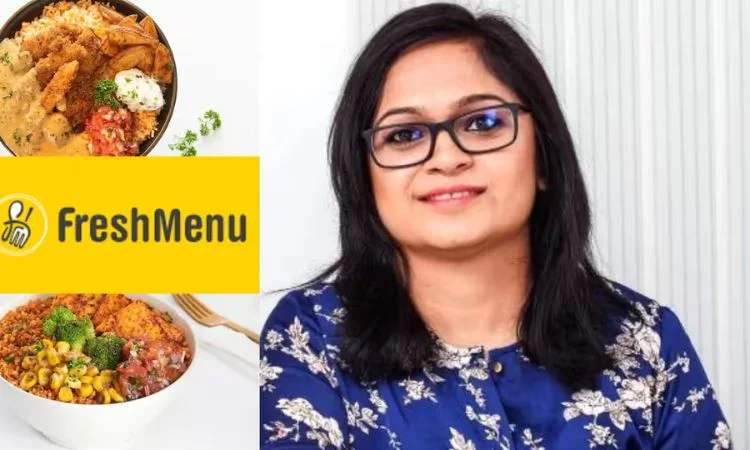 Rashmi Daga is a distinguished entrepreneur who holds the esteemed positions of founder and CEO of FreshMenu. Prior to establishing FreshMenu, she held the role of Sales Head at Ola Cabs and also founded Afday.com, showcasing a diverse and accomplished career in the business world. Rashmi Daga is an alumna of the prestigious IIM Ahmedabad and obtained her bachelor's degree from Delhi College of Engineering.
Her notable achievements and contributions to the business industry have earned her numerous prestigious awards, including the ET Prime Women Entrepreneurship Award and the ET Facebook Women Ahead Award, among others. These accolades reflect her exceptional leadership and innovation in the field.
Under Rashmi Daga's guidance, FreshMenu has expanded significantly and now boasts a workforce of approximately 1000 employees. While her precise net worth remains undisclosed, her leadership has been instrumental in the company's remarkable growth and success.
FreshMenu – Vision and Mission Statement
At FreshMenu, our unwavering commitment is to enhance the culinary experience for our valued patrons by offering convenient and efficient food delivery solutions, all while providing delectable and fresh culinary creations. Our mission is to redefine the way people enjoy their meals, delivering a seamless and delightful dining experience with every order.
FreshMenu's Business and Revenue Model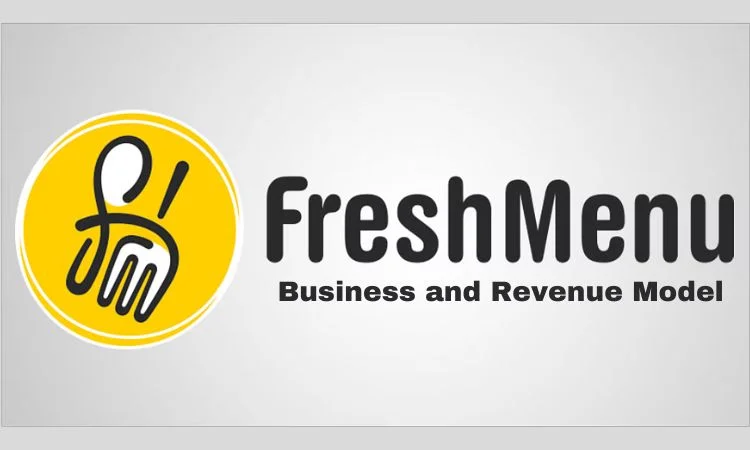 The FreshMenu business model has been strategically designed to capitalize on its diverse range of culinary offerings, spanning across various cuisines such as Mexican, South Asian, Italian, and many more, in order to generate revenue.
FreshMenu has garnered acclaim, as indicated by customer reviews, for its unwavering commitment to prompt delivery, daily changing menus, and, most notably, the exceptional freshness of its food.
Operating within a 4-5 kilometer radius from its cloud kitchens, FreshMenu's business model is characterized by its end-to-end services and is built on a Full Stack Business Model.
One distinctive aspect of FreshMenu's revenue stream is its reliance on the quality and appeal of the food it prepares, which serves as a primary source of income for the company. This sets it apart from other players in the food delivery and related industries that primarily earn commissions from facilitating the delivery of food items.
FreshMenu : Growth and Revenue Model
FreshMenu embarked on a promising trajectory of growth, driven by its early-mover advantage. In 2019, the company observed a noteworthy distribution in its order sources, with 45% originating from its proprietary food delivery app and the remaining 55% coming through Swiggy and Zomato. During this period, FreshMenu's revenue model demonstrated robust performance, averaging approximately 13,000 orders per day, with an average order value of $5.
However, the advent of the COVID-19 pandemic led to a significant disruption in FreshMenu's operations, causing a substantial decline in its scale. The pandemic's impact was substantial, with an estimated 52% reduction in FreshMenu's overall business.
FreshMenu's financial performance for the fiscal year 2020 (FY20) indicated a total revenue of Rs 104.57 crore. However, in the subsequent fiscal year, FY21, the company's revenue from operations notably decreased to Rs 50.17 crore, reflecting the challenges posed by the pandemic. Nevertheless, this contraction in scale did lead to a decrease in the company's losses, which fell from Rs 11 crore in FY20 to Rs 7.34 crore in FY21, as reported in regulatory filings.
FreshMenu's financial position during FY20 reported a net loss of Rs 11 crore, representing a substantial 63% decrease from the previous fiscal year's net loss of Rs 30 crore.
Despite these challenges, FreshMenu maintains its resilience and stands as a noteworthy player in the industry. The current estimated valuation of FreshMenu stands at over $30 million. The company continues to adapt and navigate evolving market conditions as it works toward its growth and revenue goals.
FreshMenu – Funding and Investors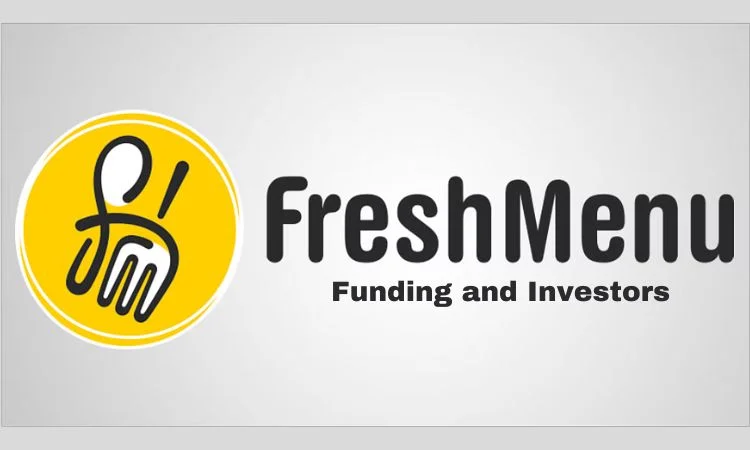 FreshMenu has successfully secured a total of $32.4 million in funding across nine distinct funding rounds. The most recent funding round, Series C, amounted to $6.53 million and was spearheaded by Florintree Advisors.
In January 2021, FreshMenu garnered a noteworthy investment of $467.67 thousand (equivalent to Rs 3.5 crore) during its Series B1 round. This infusion of capital was facilitated by the continued support of existing FreshMenu investors, including Lightspeed India, Zodius Technology Fund, and Vistra India.
FreshMenu: Campaigns
FreshMenu's "Vocal For Local" campaign exemplifies our commitment to sourcing ingredients from local farms for our culinary creations. This initiative has been strategically orchestrated across diverse platforms, including social media, to champion the utilization of locally-sourced produce in our food preparation processes.
From the very inception of our company, we have remained steadfast in our dedication to serving our local community. This ethos is encapsulated in our company's tagline, "When you order FreshMenu, you order Local." This succinctly conveys our unwavering allegiance to supporting local suppliers and farmers.
Our enduring commitment to this principle is further underscored by our strategic partnerships with a multitude of local farms. These partnerships enable us to ensure the consistent delivery of high-quality, hygienic, and locally-sourced ingredients, resulting in a culinary experience that not only satisfies the palate but also contributes to the welfare of the local agricultural ecosystem.
FreshMenu – Competitive Landscape
FreshMenu faces competition from several prominent players in the food delivery and cloud kitchen industry.
The key competitors of FreshMenu include:
Swiggy
Zomato
Rebel Foods
BOX8
InnerChef
UberEats
HolaChef
FreshMenu maintains its leadership in this highly competitive market through a combination of factors that set it apart from its competitors. These factors include:
Innovation Kitchens: FreshMenu's commitment to culinary innovation is a distinguishing feature. The company continuously explores new flavors and dishes, offering a dynamic and evolving menu that caters to diverse palates.
Trained Culinary Team: FreshMenu boasts a team of highly skilled and well-trained chefs who are adept at creating high-quality, delectable dishes. This expertise in the culinary arts is a significant asset for the company.
Dual Business Model: What sets FreshMenu apart is its unique dual business model, encompassing both takeaway restaurants and cloud kitchens. This flexibility allows FreshMenu to cater to various customer preferences and adapt to changing market dynamics.
FreshMenu :Future Strategy and Expansion Goals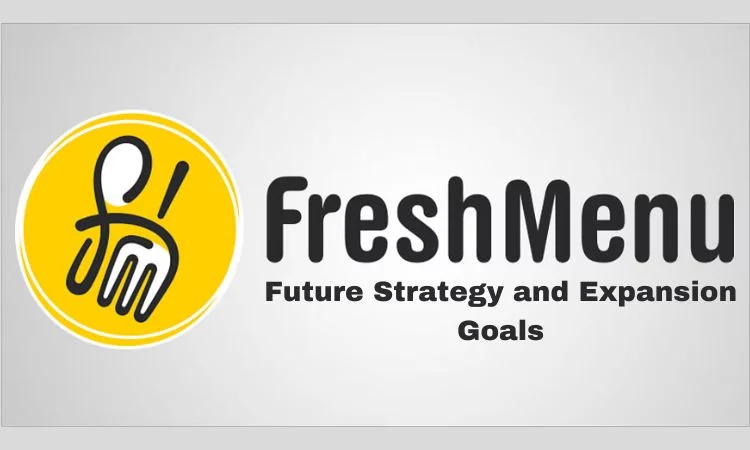 FreshMenu is strategically positioning itself for a profitable future by implementing several key initiatives. One of the company's primary objectives is to optimize operational efficiency by introducing additional sub-brands and streamlining inventory management processes. By doing so, FreshMenu aims to enhance its overall profitability and customer service offerings.
In line with its commitment to diversify its product portfolio, FreshMenu is set to introduce a new pizza brand, catering to a broader spectrum of customers and further expanding its culinary offerings.
Additionally, FreshMenu recently launched the FreshClub membership program, aimed at enhancing customer engagement and loyalty. This initiative reflects the company's dedication to providing added value to its customer base.
Furthermore, the FreshMenu franchise is actively planning a significant expansion by extending its services to a minimum of 10 new cities within the next two years. This expansion effort is an integral part of FreshMenu's broader growth strategy, aimed at serving a more extensive geographical area and capturing new markets while strengthening its presence in the existing 200 delivery cities across India.