The government calls on e-commerce companies to tackle "dark patterns" by creating a self-regulatory framework. These exploitative practices manipulate consumers online, such as unauthorized cart additions and misleading pricing. If voluntary measures fail, the government may introduce regulations. Education and awareness are key to curbing such practices.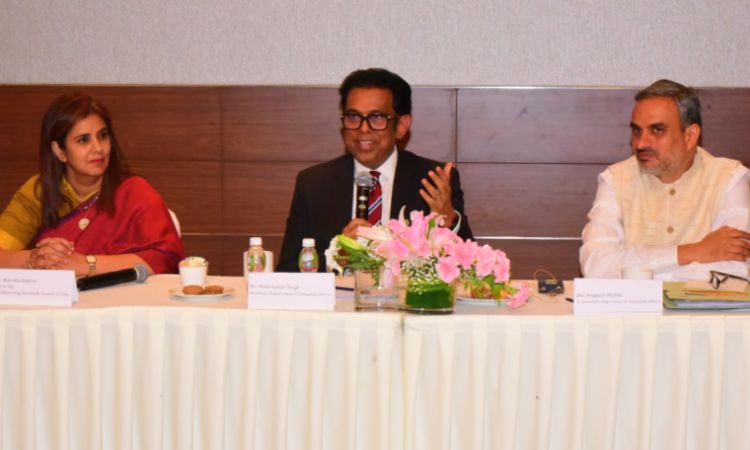 The government has expressed serious concern over the use of "dark patterns" by e-commerce companies and has urged them to develop a self-regulatory framework to combat such practices, according to Consumer Affairs Secretary Rohit Singh. Singh stated that the e-commerce sector is primarily responsible for employing dark patterns and announced that the framework would be established within the next two months following a stakeholder meeting.
Dark patterns refer to deliberate strategies employed on the internet to exploit consumers, such as surreptitiously adding items to a shopping cart, altering product prices during the checkout process, or creating false urgency to manipulate purchasing decisions. Singh, who was present during the lengthy meeting, disclosed that he has requested prominent e-commerce players like Amazon, Flipkart, Swiggy, and Zomato to collaborate with the Advertising Standards Council of India and legal firms to develop a self-regulatory framework aimed at curbing such practices.
Singh emphasized the importance of educating and raising awareness among consumers and sellers on marketplace platforms, as they often remain unaware of the manipulative tactics used by intermediaries to boost sales. If these practices persist even after implementing awareness programs and establishing a self-regulatory framework, the government may consider implementing regulations. Singh noted that dark patterns fall under unfair trade practices, which are already covered by existing consumer protection laws. However, taking legal action against non-compliant brands might have counterproductive effects, so the government intends to proceed gradually.
Manisha Kapoor, the CEO of the Advertising Standards Council of India, stated that the ad industry's self-regulatory body would soon release guidelines addressing dark patterns. However, she acknowledged that dark patterns encompass more than just advertising, extending to areas like transactions and subscriptions. Kapoor also stressed that while some e-commerce firms claim they are marketplaces and lack complete control over such practices, there will be pushback against this notion.
Singh also mentioned that the government has conveyed to e-commerce companies like Amazon and Flipkart that consumers' trust in their brands is what motivates them to shop on their platforms. Consequently, these companies cannot evade responsibility and must accept liability if anything goes wrong. He made a distinction, however, between e-commerce players and the state-backed Open Network for Digital Commerce (ONDC), clarifying that the latter is a protocol encompassing buyers, sellers, and marketplaces such as Amazon and Flipkart.