We all have heard of India's leading fashion and clothing brand name Raymond. Offering a premium quality clothing experience to the customers, Raymond holds a significant proportion of market share in India's clothing market. Raymond has a big name in the textile industry of India. Having a long history and experienced promoter's role, the company has brought change in the textile world of the Indian market.
Shopping for a professional meet, wedding or formal outfits for your business work, Raymond suiting and fitting can fulfil your clothing needs under a single umbrella. With a whopping market share in India, Raymond is a classic brand today.
But do you know the person behind the inception of the textile tycoon Raymond?
This article will let you know a detailed insight of the driving force behind Raymond!
Table of Contents
Vijaypat Singhania Profile
The Raymond Group
Chairman of group
Father -Son Feud
Vijay Singhania Removal
The conflict Continue
Raymond Group Today
Conclusion
Vijay SInghania Profile
Vijaypat Singhania, the former chairman of the prominent clothing business Raymond, has been in the press for a vile conflict with his son Gautam Singhania, the present chairperson and Managing Director of Raymond Ltd. Singhania Senior, who previously served the position of Sheriff of Mumbai, India, believes his son has declined to completely honor a binding arbitration ruling relating to a property dispute between family members.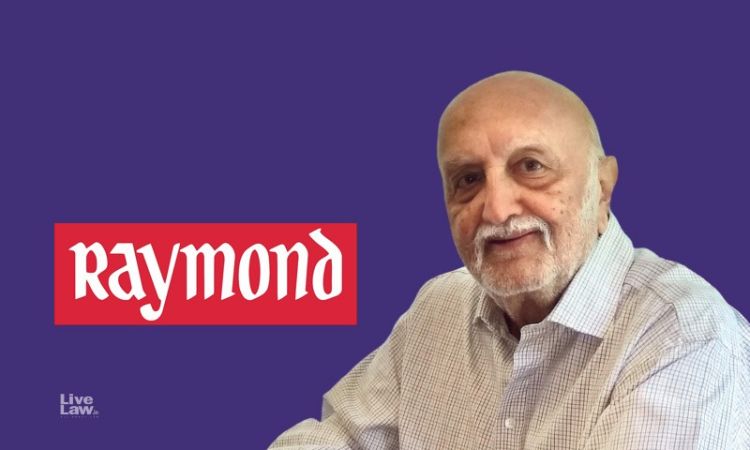 The Raymond Group Inception and Vijaypat Singhania's Achievements:
The Raymond Group is an established name in India, creating clothing and textiles that are worn by millions of people. Vijaypat Singhania was the driving force behind the company's inception. Gautam, his son, has now steered the business into new areas in an effort to broaden the income net. Both are also recognized for their daring personalities: the father was a well-known aviator, flying commercial planes for free and establishing records with his microlight and balloon flights, while his son enjoys fast automobiles and has raced them on circuits all over the world.
While they once had a dream father-son relationship, the two have been embroiled in a bitter feud since 2015, involving costly legal proceedings.
The 83-year-old former chairman of Raymond Group has several feathers in his crown.
Singhania propelled the company to new heights, establishing it as one of the most respected clothing companies in the country. He is a flying enthusiast who has set two global records, one at the age of 67, and is the holder of the coveted Federation Aeronautique Internationale Gold Medal of Honour and the Tenzing Norgay National Adventure Award for Lifetime Achievement. He was in charge of reforming the fee structure at IIM-Ahmedabad as chairperson of the Governing Board.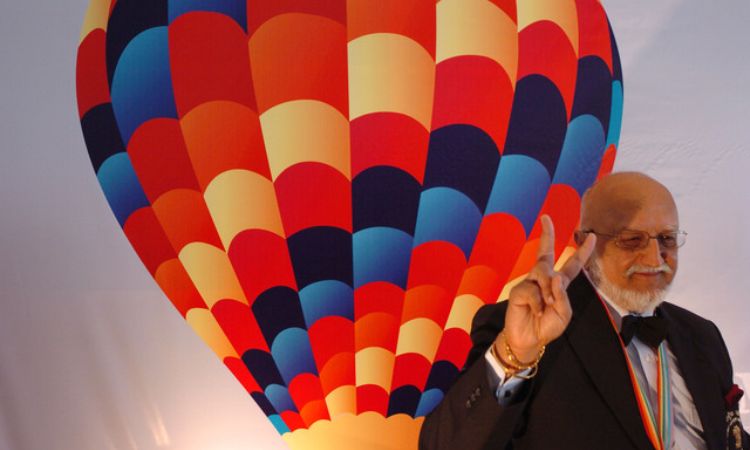 In a rare insight into his personal life, the Padma Bhushan recipient discusses his connections with his wife, children, grandchildren, parents, and a passing allusion to his indiscretions. Accepting his flaws and foibles, the tone is usually contemplative, such as when he laments not making enough attempts to interact with his brother or comments about wrongdoing in the country.
Father-Son Feud: The Conflict Between Vijaypat and Gautam Singhania:
Raymond Group patriarch Vijaypat chose to give his younger son Gautam Singhania 37% ownership in his firm in 2015 since he was pleased with him. According to a 2007 deal, Vijaypat would get a residence in the Singhania family's 36-story JK House in Mumbai.
However, that did not happen because Vijaypath alleged the younger son, Gautam of failing to comply with an arbitration award in a family property dispute. He took the case to court, claiming that he was compelled to reside in leased housing. According to reports, the corporation refused to refund him for his rent. However, because this is a dispute between father and son, the court believes that it should be settled cordially.
Vijaypat, who already has a strained connection with his oldest son, told NDTV that he would never imagine entering into a family feud. On the other hand, Gautam said his father was being misled by "vested interests." He stated that he had to stand up for what he felt was right, which included making difficult decisions as the chairman of the firm and the son of the man who established it.
His oldest son, Madhupati Singhania, whom Vijaypath allegedly compared to his younger son, cut connections with the family and relocated to Singapore with his spouse and four kids. Madhupati alleged in his affidavit that he was subjected to taunts and ridicule at the hands of his father, who frequently compared him to Gautam. In a family agreement, he relinquished his and his children's rights to the family property. This was then contested by his four children, who sued their grandpa.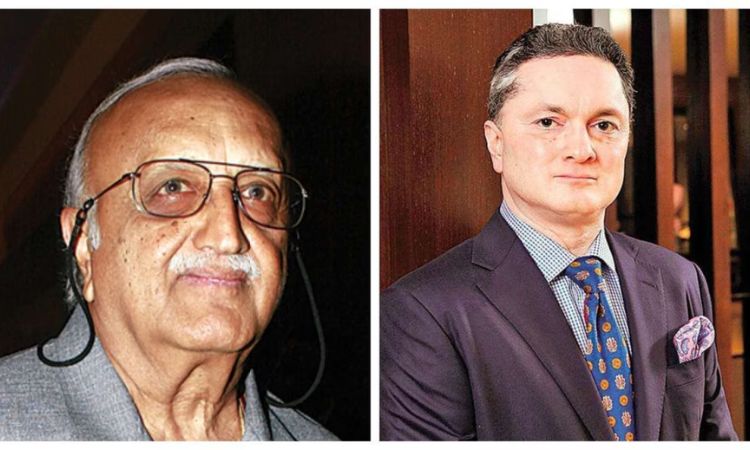 Vijaypat Singhania's Removal from Raymond:
Raymond removed Vijaypat Singhania from the company's chairperson-emeritus title in a letter in 2018, shocking many. Singhania was fired due to his use of "abusive and unparliamentary" behavior in letters to the corporation, according to the company.
In 2019, Vijaypath filed a complaint against his son, alleging that important documents were stolen from his cabin in Mahindra Towers in Worli. After learning that his father was planning to write a memoir, Gautam filed an injunction in Mumbai to prevent the autobiography from being published. The Thane court issued a stay on the book's publishing in April of that same year.
Continuing Conflict: Ongoing Legal Battles and Autobiography Controversy:
The Singhania conflict, however, appears to have no end in sight. In a December 2020 interview with Money Control, Vijaypat stated that he spends most of his time with attorneys as he continues to defend legal proceedings concerning his son. He said that there have been significant changes in Raymond's corporate life during his tenure as CEO, claiming that firm principles have been destroyed and that there is no longer any family respect. When asked what he did in retirement, he stated that he had not stepped down but had been evicted by his son.
Raymond Group Today
The brand continues to be one of the best and top leading textile and clothing in India. Over the years since inception the company has expanded its operations in different parts of the country.
Looking at financials of the company in FY23 Raymond has reported a revenue of Rs. 83.37 billion, around Rs. 20 billion more than the previous FY22. In the fiscal year 23, Raymond has reported a tremendous profit of Rs. 5+ billion with a continuous increase in the profit numbers from past years. Today , Raymond has more than 1100 exclusive stores in India and operates in over 350 cities worldwide. The brand has been awarded with Association of Wall and Ceiling Industry Excellence in COnstruction Quality Awards in 2023.
The company is listed on the Indian Stock exchange and has more than 60% market share in suiting business in India.
Currently, Sunil Kataris is serving as the CEO of Raymond's lifestyle business. He was appointed as CEO in 2022. With many international and national players entering into the market and the market has seen a tough competition, Raymond still creates a space for the customers as a unique choice selection place.
Raymond group has unpopular subsidiaries which we might not know about. Some of the major subsidiaries of the group are:
Silver Spark Apparel Limited
Celebration Apparel Limited
Everblue Apparel Limited
Major Brands of the group : Park Avenue, CP
Raymond UCO (Denim)
Raymond Luxury Cotton (Shirting)
Conclusion
Raymond empire has faced many internal conflicts still ensuring a satisfying and unique customer experience. The company promises a better choice option and availability. Raymond is a favourite clothing brand among most of the youngsters and professional working class people. Vijaypat Singhania has played a major supportive role to bring the brand on the top and create a marketplace for the clothing customers in India. Further, the company has also created a respectful business in Engineering and Real Estate.
FAQs
Who is Vijaypat Singhania?
Vijaypat Singhania is a well-known name in the Indian textile industry. He is the former chairman of the Raymond Group. He is also well-known for his outstanding experiences in aviation and adventure sports, for which he has received several important honours and accolades.
What is the role of Raymond Ltd. in the clothing and textile industry in India?
Raymond Ltd. is a major player in India's garment and textile industries. The organisation is well-known for producing high-quality clothing and fabrics that are worn by thousands of people around the country. Raymond is a key participant in the sector, has a strong market presence and a well-established brand.
What caused the conflict between Vijaypat Singhania and his son Gautam Singhania?
A family property issue sparked the conflict between Vijaypat and Gautam Singhania. Vijaypat claimed that Gautam disobeyed a binding arbitration order over family property concerns, resulting in court battles and increased tensions between father and son.
Is the conflict between Vijaypat and Gautam Singhania still ongoing?
The disagreement between Vijaypat and Gautam Singhania remained unsolved as of December 2020, with court actions and disputes continuing. In an interview, Vijaypat stated that he spends a large amount of time with attorneys, fighting legal cases involving his son and expressing worries about the shifting dynamics of the firm and their personal connections.