Unstop, a platform based in Delhi has recently received funding of $5 million. The funding round was led by Mynavi, from Japan and Coursera which marks Courseras's investment in a company. Unstop aims to empower students and graduates by providing them with learning resources opportunities to showcase their skills and access to job openings. The platform boasts a community of 6 million members, from 20,000 colleges. This investment will significantly boost Unstop's capabilities well as strengthen its marketing and sales efforts ultimately accelerating its overall impact.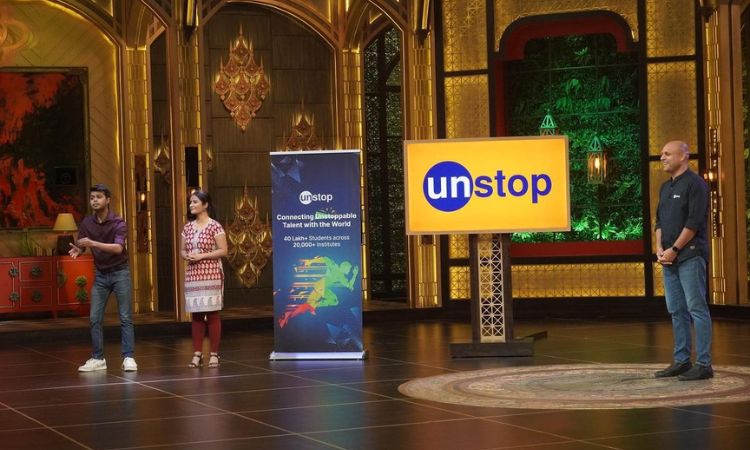 Unstop, an innovative platform fostering student and graduate community engagement as well as facilitating hiring processes, announced a successful fundraising round on Tuesday, securing an impressive $5 million in investments. Among the notable contributors are the Japan-based human resources giant, Mynavi, and the renowned online education provider, Coursera. This strategic partnership marks Coursera's inaugural investment in an India-based initiative. The influx of capital will be strategically allocated to bolster Unstop's technological advancements, marketing initiatives, product enhancements, and sales expansion, as outlined in an official statement.
Leading the funding endeavor, Mynavi stands tall as one of Japan's premier human resources conglomerates. This venture attracted an assembly of other notable backers, including Venture Catalysts and 9 Unicorns, collectively constituting Mynavi's inaugural foray into such an investment endeavor.
Conceived by the visionary Ankit Aggarwal, Unstop transcends traditional platforms by offering users a multifaceted avenue for learning, upskilling, showcasing their proficiencies, accumulating curriculum vitae accolades, and ultimately securing coveted job opportunities. The community of talents congregating on this platform boasts an impressive membership base of approximately 6 million students and early-career individuals hailing from over 20,000 academic institutions. Notably, this thriving community attracts around 2 million active users each month.
A testament to its efficacy, Unstop has cultivated partnerships with over 800 prominent brands, encompassing industry titans such as Flipkart, Amazon, Reliance, TATA Sons, HUL, Reckitt, Accenture, EY, Infosys, and Wipro. This convergence of esteemed companies collaborates to actively engage with and hire from Unstop's burgeoning talent pool.
Ankit Aggarwal expressed his enthusiasm for this milestone, stating, "This infusion of funding stands as a momentous stride for Unstop. Our investors constitute a distinctive blend, hailing from diverse corners of the globe and spanning the realms of both EdTech and HRTech. Their resolute support serves as a resounding endorsement of our robust proposition."
Underscoring the opportunity, the statement highlights a staggering figure of 40 million students currently enrolled in various Indian undergraduate and postgraduate programs. Furthermore, an impressive cohort of over 5,000 enterprises actively interfaces with academic institutions across diverse domains.