Standard of life is not a new trend of the 21st century. It has been there since ages, when landlords, Medieval and Victorian society high officials, kings, and emperors relished their times. But the accumulation of wealth at that time was limited to only the upper class of the society, while the peasants, regular citizens, merchants and traders spent a decent life without much frivolities. 
For a lot living from one month to the other was quite normal, since law and order was in either favor of the rich or were non-existent. But standing in the 21st century, we can say that transformation is astronomical and the period of barter is long gone. Nowadays, building 'assets' is more valuable than keeping money in a savings account.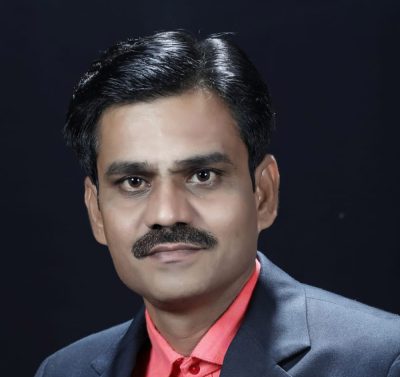 Business Outreach Magazine is more than glad to share the success story of Tripursundari Financial Services Private Limited. The enterprise offers trust towards their customers, who come at their doorsteps seeking loans to meet their financial objectives. Tripursundari Financial Services Private Limited was founded by Dnyaneshwar Puri on 1st June in the year 2014. 
Tripursundari Financial Services, a brief background :
The industry of finance and loan is a paper buried pile of mountain with meticulous details of facts and cross-checking. Tripursundari Financial Services handles all the hassles for you and will deliver personal loans within a short span of time. The journey of Tripursundari Financial Services has been under extreme enormous hardships. The founder being the resilient individual he is found himself to be under a lot of difficulty for a disloyal partner.
Success and Struggle story :
The corporate world is not a place to sulk in, since it offers a vibrant, motivated and competitive edge from every company and professional. Tripursundari Financial Services got to know about this the hard way when gathering funds was a task to find the 'Holy Grail'. In spite of every opportunity lost, friendships being questioned and the validation of the success being questioned, Tripursundari Financial Services revived itself from the past and reopened in 2020 after being incorporated and was guided by the leadership of Dnyaneshwar Puri. 
With a Bachelor's of Art degree, Mr. Puri paved the way for Tripursundari Financial Services Private Limited to be the people's choice when asking for a Personal Loan, Home Loan or Business Loan.
What they do :
Currently, Tripursundari Financial Services Private Limited is in the works to be a Non-Banking Financial Company (NBFC) and also to get incorporated as an Insurance Company and Housing Finance company in the next 5 years. Business Outreach Magazine believes that they can achieve even higher levels of success. Dnyaneshwar Puri lives by the principle, where he says that all his motivation and support channels out from his children and wife, who are his backbone to success.