Indians make use of a lot of Chinese products daily ranging from plastic toys to electronic gadgets. They are a part and parcel of our daily life.
Over the years, China has evolved as a global profitable asset. The Impact of the Chinese economical revolution is distinctly seen in India with the presence of various top Chinese brands in India and products in the Indian market.
People prefer Chinese goods to Indian domestic products due to their low cost, its availability in abundance, mass production, and mass consumption. The reason behind the products being available at cheaper rates is due to its low capital investment and the government policies of China. Considering the low cost as an advantage, many business people import Chinese products and sell them under their brand.
Recently a ban was issued on some of the major Chinese brands in India that knocked them off their position. It included Fashion brands like Shein and Club Factory, gaming apps like PUBG, and other tops brands like WeChat, Halo, TikTok, etc. Even after all this some companies still persist in the Indian market and make a huge profit from it.
Here is a list of the top Chinese Brands in India that run and control the Indian market.
1. Xiaomi
Xiaomi happens to be one of the top brands in India due to several occasions. The MI company manufactures mobile phones and electronic appliances that is considered worthy and acceptable by different consumers. The products contain various features. Some products are affordable whereas other products are expensive depending on the features incorporated in the products. It is the most consumed mobile brand in the country and is a significantly leading brand in the electronic market among other chief brands.
2. Oppo
Oppo is another famous mobile phone brand that has impressed its customers by specifically manufacturing camera phones. Oppo made its way to the minds of the yongsters and gained a huge profit. The marketing strategy rotated around the concept of fancy camera and it still continues to do so. Oppo also joined hands with PUBG to grab the attention of customers to play the game in high graphics. It has and still continues to make great profit in the market.
3. Vivo

Vivo is yet another phone company that entered the Indian market with the same idea as Oppo to launch camera phones. It followed the same strategy and caught hold of a large portion in the market. To highlight and promote the brand, Vivo sponsored a lot of gaming events and increased its market value.
4. One Plus
  
In comparison to other phone brands, One Plus phones were costlier and they still aren't available at cheaper price rates. Its purpose was to serve as a high performance mobile with an amazing camera quality. One Plus has competed with popular mobile brands like Samsung and has been in the limelight of high-end buyers. It has captured the minds of young working people who wish to have a phone that performs well, and that has excellent camera quality as well as unique features. 
5. Huawei
Another brand in the mobile market, competing with other brands is Huawei.  It not only produces phones but also develops watches, tablets, and speakers.  Its most profitable mobile was the honor mobile phone which happened to be a success. But with time it started encountering issues because of technical problems and the relationship between the two countries. But this didnt stop it from growing and has still persisted in the Indian market. 
6. Motorola
This company is not only into phones but also makes, electronic accessories and other smart home devices. It may not be as popular as the other brands but still holds a lot of significance. The brand was highly valued in earlier times. The company also produces baby monitors as well as smart nurseries. They've expanded their shipment and are deciding to return to the market with new creative gadgets.
7. Coolpad
Coolpad is another smartphone company that has attracted a lot of investors who have put in $500 million and have fixed their eyes on 5G shares. It has its headquarters located in Shenzhen, China and has its head offices in Haryana, Karnataka, and Tamil Nadu.
 8. Lenovo
Another popular electronics company which produces various gadgets. Lenovo's laptops are quite popular in India and have many users in the Indian market. These laptops are mostly preferred by students because they are durable and are affordable at a reasonable price. 
9. Haier
It has been in the Indian market for quite some time and India has been contributing most of its net worth. It produces various home appliances like refrigerators, microwaves, AC, TVs, and water heaters. Haier products are durable and last for a longer period of time. Other than home appliances, It also manufactures appliances that are used in factories like commercial freezers and air conditioners. 
10. TCL
TCL is a company that manufactures electronics dealing with TV and Home theatre along with home audio and air treatment devices. The company also targets on manufacturing AI based appliances and promoting them in the market. Its objective is to add to the list of India's top three smart TV brands.
11. Realme
Realme is another mobile brand that has made a position for itself in the market. It also manufactures other accessories. A lot of its latest models get sold out fast which has collected the company a great profit over the years. As the customer purchases the newest model, the value of the brand increases.
12. WISCO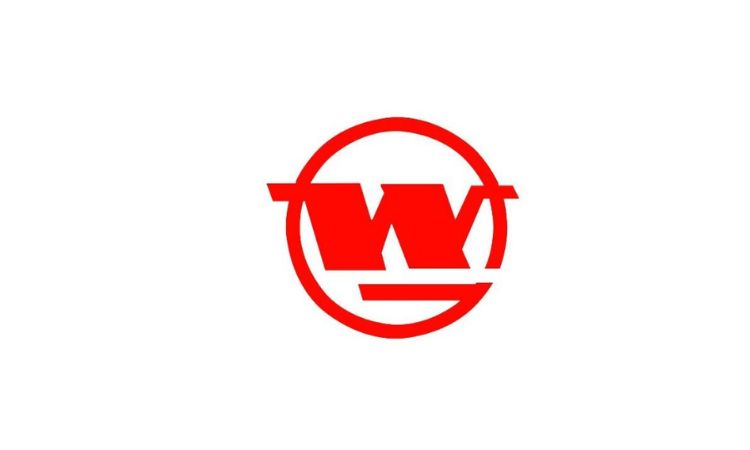 WISCO is the abbreviation for Wuhan Iron and Steel Corporation. As WISCO stepped into India, It registered itself at Mumbai's Registrar of Companies. It manufactures different construction materials and also deals with the production of bronze for the same purpose.
Conclusion
Chinese products occupy a large portion of the Indian market and people opt to buy these products as they are cheaper and easily available compared to other alternatives. They have acquired a large profit with their smart marketing strategies and it is evident that they will continue to grow and expand their market.