Tata Consultancy Services (TCS) is a renowned global technology company and an esteemed member of the Tata Group, which is one of India's largest and most esteemed business conglomerates. Established in 1968 by Fakir Chand Kohli, an Indian IT pioneer, TCS started as a modest software consulting firm but has since experienced remarkable growth, both domestically and internationally. Today, it stands as a leading provider of IT company services, consulting, and business solutions across various industries.
TCS has consistently been recognized for its innovative business approach and unwavering commitment to delivering top-notch services to its clients. With an impressive history of expansion, the company has established a strong foothold in India and gained global prominence. It has also earned a reputation as one of the most sought-after employers, not only in India but also worldwide.
TCS's journey is a testament to its relentless pursuit of excellence, its adaptability to changing market dynamics, and its ability to meet the evolving needs of its clients. With a focus on delivering high-quality solutions, TCS continues to shape the technology landscape, empowering businesses and organisations around the world to achieve their goals.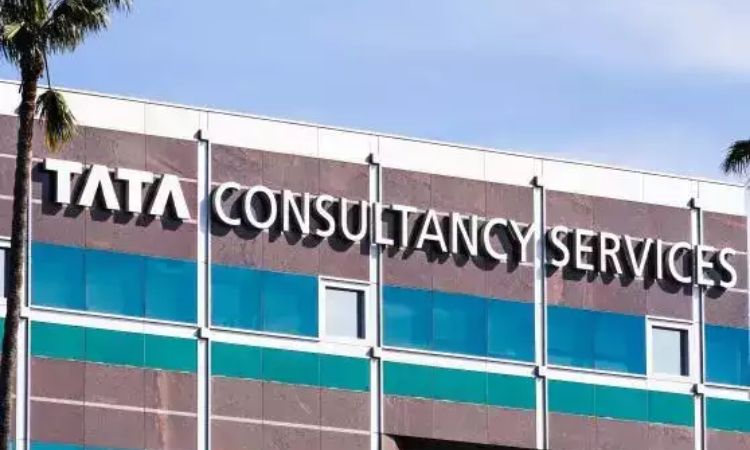 From IT Solutions to Global Expansion: TCS's Path to Financial Success
Tata Consultancy Services' history started in 1968 when it was founded as "Tata Computer Systems" by a subsidiary of Tata Sons Limited. As a subsidiary of the prestigious Tata Group, TCS has grown to operate in 46 countries across the globe.
In its early days, TCS secured contracts for services like punching card services for TISCO, an inter-branch reconciliation system for the Central Bank of India, and bureau services for UTI. Demonstrating its technical prowess, TCS developed SEMCOM, an electronic depository and trading system for a Swiss company, in 1975.
The company's first software research and development centre, known as Tata Research Development and Design Centre (TRDDC), was established in Pune in 1980. TCS also set up an offshore development centre in 1981. In 1993, TCS partnered with a Canadian software factory, eventually leading to its acquisition. Towards the end of 1999, TCS introduced the Decision Support System (DSS) under the leadership of Corporate Vice President Subbu Iyer.
A significant milestone occurred on August 25, 2004, when TCS became a publicly listed company, strengthening its business model. TCS continued its achievements and became the first Indian IT organization to venture into the bioinformatics sector in 2005.
TCS built an Enterprise Resource Planning (ERP) system for the Indian Railway Catering and Tourism Corporation in 2006. The company's e-business activities reached new heights, generating over USD 500 million in annual revenue by 2008. In 2011, TCS embarked on its first foray into the SME market with cloud-based offerings.
TCS's remarkable business model led to it achieving annual revenues of USD 10 billion for the first time in 2011-2012. In 2013, the Indian Department of Posts awarded TCS a significant six-year contract worth over 1100 crores INR. In January 2017, TCS formed a partnership with Aurus, a payments technology company, to deliver payment solutions for retailers.
The upward trajectory of TCS throughout its history exemplifies the power and impact of its business model. The company has continuously achieved success through a commitment to improvement and advancement. TCS strategically adapted to market needs, making it the most sought-after organization for its services.

TCS Growth: An Impressive Market Performance
In October 2020, Tata Consultancy Services achieved a significant milestone by surpassing Accenture as the world's most valuable IT business. TCS garnered a market valuation of US$144.73 billion or Rs. 10.6 trillion. This achievement was a testament to the company's remarkable growth and success. Just a decade earlier, TCS shares could be acquired for Rs. 375, but in December 2020, they reached an all-time high of Rs. 2,898. This represented a staggering increase of 603 per cent in stock value over the previous decade.
During the last decade, TCS demonstrated exceptional performance. The organisation went public on August 25, 2004, and launched on Dalal Street at a 27 per cent premium to its issue price. Over the next ten years, it delivered a compounded annual return of 27 per cent. TCS's market value increased from Rs. 47,232 crores to Rs. 4.94 lakh crore, making it India's largest listed company.
TCS had built a varied workforce of 453,540 individuals from 147 nationalities across 46 countries by the beginning of 2021. In December 2020, the corporation will double its footprint in Austin, Texas, by establishing a new facility. TCS intended to invest more than $100 million in Austin over the next seven years, with the objective of hiring 10,000 new Americans.
TCS has focused on unifying its operations in Eastern Europe, the Middle East, Africa, and Latin America into a single strategic business unit. This strategic decision was intended to increase its footprint in emerging markets and diversify its income streams.
During the 2013-14 fiscal year, continental Europe was TCS's fastest-growing market, accounting for 52% of overall growth. Latin America was close behind, accounting for 35% of the growth. However, the Americas now account for the majority of the company's revenue, which is expected to reach US$10.8 billion in 2020. Because TCS's income is derived in many currencies, its worldwide presence allows it to offset earnings risks induced by currency changes.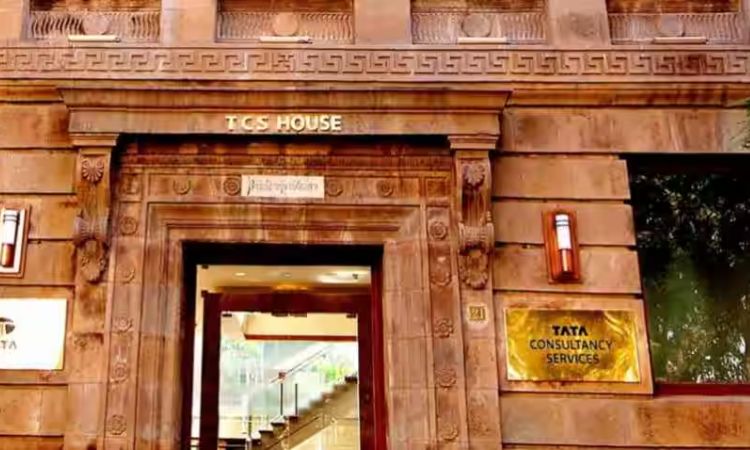 A Strong Business Model for Growth
Tata Consultancy Services' business model demonstrates the company's performance as a top IT firm. TCS has risen to prominence in the market by providing cutting-edge IT solutions and services. TCS earns significant income and has created a wide corporate clientele across many sectors by focusing on consultation and technology products. So let's talk about the tech titan's business model.

Revenue Recognition:
TCS's principal source of revenue is the supply of IT solutions and services, which accounts for 90% of total revenue. The firm earns a lot of money through its competence in IT consulting and services.
Corporate Clientele:
TCS has a diversified clientele, with 24 clients worth more than $100 million. The bulk of its clientele are in the banking and finance, retail, and telecommunications industries. TCS services clients in a variety of industries, but the majority of them are in the $1 million area.
Seller's Market:
TCS's greatest client base is in the United States, followed by the United Kingdom and Europe. Despite being headquartered in India, the local market accounts for a small proportion of the company's services. TCS primarily works in a global market, with clients all around the world.
Earnings Distribution:
TCS devotes a considerable amount of its core earnings to employee wages. Recognising the significance of its people as assets, the corporation provides competitive remuneration. A significant amount is also invested in sales and marketing operations in order to develop the customer base and advertise its services to a larger audience.
Global Strategy Execution:
TCS's business strategy involves a strategic approach that gives it better influence over external economic issues prominent in Western nations. This strategic emphasis helps the firm to achieve a phenomenal 40% annual market growth rate, allowing it to maintain its worldwide IT industry leadership.
Alliance Strategies:
TCS places a premium on cultivating favourable and productive partnerships with foreign technology providers such as Hewlett-Packard (HP), Intel, and IBM. Through combined engagements and research initiatives, these collaborations enable TCS to take a comprehensive approach. TCS expands its skills and provides comprehensive solutions to its clients by collaborating with famous technology providers.
Revenue Generation of TCS: How Does Tata Consultancy Services Make Money?
Tata Consultancy Services follows a robust business model that revolves around providing IT solutions and services to clients worldwide. Development and maintenance of applications, enterprise solutions, manufacturing, and the sale of equipment are key revenue drivers for TCS.
With an impressive client portfolio, including Fortune 500 companies, TCS serves over 24 clients in the $100 million bracket and 58 clients in the $50 million bracket. The North American market holds the largest share for TCS, followed by the UK and Europe.
TCS allocates approximately 55% of its revenue to core operations, emphasising the importance of delivering quality services, while 18% is dedicated to sales and marketing activities to expand its client base.
TCS's ability to sustain high revenue while keeping expenses under control is one of the important elements leading to its success. The company benefits from a good business climate since it receives significant revenue from IT services exports, especially when the Indian rupee falls in value versus the US dollar.
Finally, TCS has established a robust IT service and consulting business model that serves customers globally while boosting profitability through efficient operations and utilising currency changes.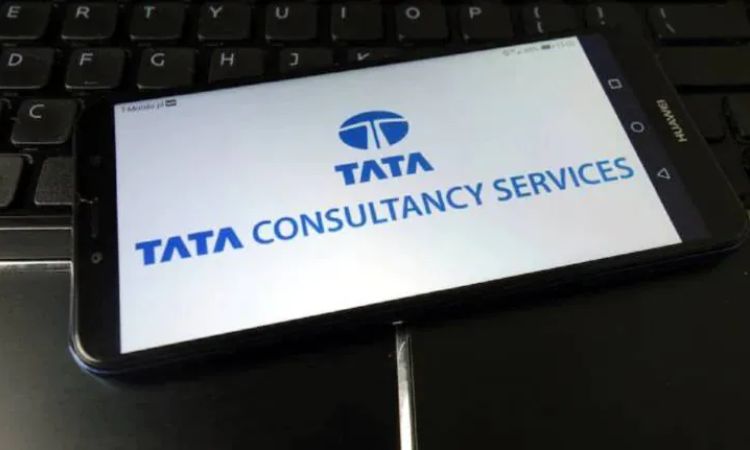 Conclusion
Tata Consultancy Services has carved a remarkable success story in the IT industry through its relentless pursuit of excellence, adaptability, and commitment to meeting the evolving needs of its clients. From its humble beginnings as a software consulting firm, TCS has grown into a global technology powerhouse with a strong presence in 46 countries. Its strategic expansion, creative approach, and emphasis on delivering high-quality solutions have driven it to become one of the most valuable IT organisations in the world.
TCS's outstanding market performance and financial success can be seen throughout its years of exponential growth. TCS' ability to generate large revenue from IT solutions and services, together with its diverse corporate customers and global market presence, has contributed to the company's long-term growth and profitability. With a solid business strategy that prioritises customer pleasure, employee well-being, and strategic alliances, TCS continues to shape the technology environment and drive the success of enterprises throughout the world.

FAQs

Q1: When was Tata Consultancy Services founded?
TCS was established in 1968.
Q2: What services does TCS provide?
TCS offers IT services, consulting, and business solutions to clients all over the world.
Q3: What are some significant turning points in TCS's history?
Some major achievements include becoming a publicly traded corporation in 2004, entering the bioinformatics field in 2005, and exceeding USD 10 billion in annual sales for the first time in 2011-2012.

Q4: What is TCS's worldwide presence?
TCS is present in 46 countries and serves clients from diverse sectors. Its worldwide presence enables the firm to serve a wide range of markets and capitalise on growth prospects.
Q5: How does TCS generate revenue?
TCS's primary source of revenue is the supply of IT solutions and services. This accounts for 90% of the company's entire revenue. To preserve its income streams, the firm serves a varied spectrum of clients, including Fortune 500 organisations, and concentrates on offering high-quality services.
Q6: What is TCS's growth business model?
TCS's business approach is based on innovation, strategic alliances, and worldwide market expansion. To preserve its leadership in the IT business, the firm invests in research and development, forms collaborations with famous technology suppliers, and strategically implements its worldwide plan.