Credit as a concept is not a brand-new idea. Since the beginning of time, people have chosen to use credit. When our capital cannot support a certain venture, borrowing is essential, and credit cards have certainly made it simple to access. However, paying the credit card bills is an important and challenging responsibility. Cred made the decision to develop the novel idea of a platform that will assist Indians in making on-time credit card payments and reward them with instant offers and benefits for doing so. In this article will let you know about "the success story of Cred".
Cred is a Bengaluru-based fintech startup that lets its customers use its app to pay with a credit card and access exclusive deals and other benefits online. Cred also offers flexible credit lines, Rent Pay, Cred Cash, and Cred Mint, which enable lenders to lend their extra cash to consumers with respectable credit ratings at interest rates of roughly 9% annually.
Introducing Cred
Through its platform, CRED enables credit card users to pay their credit card bills and offers points for each transaction. The users of the fintech platform can pay their rent on their homes as well as take advantage of all the advantages of the short-term credit lines that the app currently provides. Bangalore serves as the home base for Cred.
The business takes the highest precautions to protect user data and information. As a result, the app is totally secure. The company Cred's founder is Kunal Shah. He started the business in 2018 and frequently refers to Cred as a TrustTech business rather than a Fintech. This is due to the fact that his initial inspiration for founding Cred was to address the lack of trust in Indian society, which he believed to be the key to the country's economic success. Kunal Shah, the creator of The Cred, is a well-known figure in the startup community and has already invested in a number of businesses.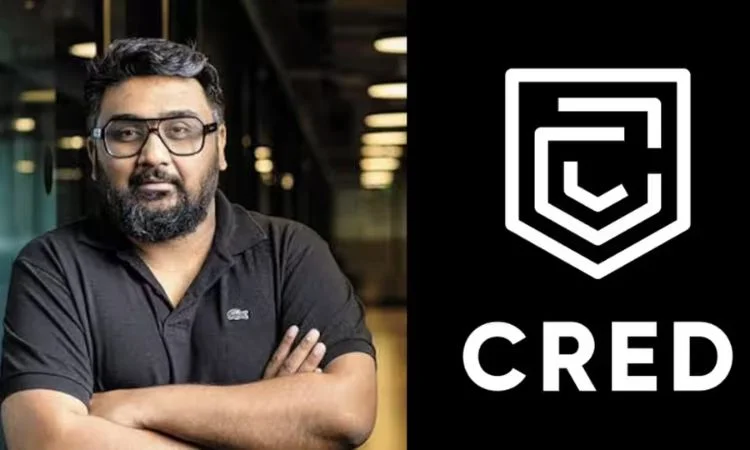 Beginning of Cred
The aim was quite straightforward. The goal was to build a framework for more organised and healthier living. Kunal Shah wished to grant those with high credit scores extra privileges and rewards. Therefore, it was crucial to generate a flywheel effect for more people in order to raise the scores.
Everyone has placed their attention on the general public, from startups to the government. The company's founder wished to concentrate primarily on the people, on the responsible residents who pay their taxes on time. He believed that no one had previously resolved their issues.
Cred was established with the primary goal of resolving taxpayer issues while also rewarding them with alluring benefits.
The Founder and Team
Cred's founder and CEO is Kunal Shah. He is an Indian businessman who is credited with starting new businesses a second time. Kunal earned a degree in philosophy from Wilson College and later enrolled in an MBA program at the Narsee Monjee Institute of Management Studies, but he left the program in the middle of the semester to follow his aspirations of starting his own business.
Along with Sandeep Tandon, Kunal began his business career with PaisaBack, a website allowing customers to access cashback, coupons, and other incentives. He ultimately decided to cease operations in order to launch FreeCharge, which the two co-founded in 2010.
In April 2015, Snapdeal purchased FreeCharge, but Shah continued to run the business independently. Cred was established in 2018 and became a unicorn on April 6, 2021. On the other hand, Axis Bank purchased FreeCharge in July 2017. Here is a look at the FreeCharge business model and the way it generates revenue.
In 1983, Kunal Shah was born in Mumbai. He enjoys playing poker and chess as pastimes. He enjoys eating guacamole and chips. He adores G.B. Shaw's plays and the philosophy of Socrates.
Cred employs well over 1600 people.
Cred – Features and Products
Cred Mint
On August 20, 2021, Cred unveiled Cred Mint, a peer-to-peer lending function that would be available to Cred's users. Cred has introduced Cred Mint in association with Liquiloans, a P2P NBFC that has received RBI approval.
Cred Cash
In 2020, Cred introduced Cred Cash, a versatile credit line. Without the need for any paperwork, phone calls, forms, or in-person visits, Cred Cash considers its users to be pre-approved for an active credit line of up to Rs 5 lakhs.
Cred Rent
In April 2020, Rent Pay Cred introduced Rent Pay, which enables consumers to pay their monthly rent using credit cards.
Cred Store
Cred introduced Cred Store, an eCommerce site that offers clients over 500 quality goods across numerous categories, making it a shopping heaven.
Cred, formerly known as a credit card bill management, now has additional services available, such as mobile, DTH, and FASTtag recharging choices. According to the most recent news from April 1, 2022, the Kunal Shah-led company has started its utility bill payments division, enabling users to pay their utility bills, such as electricity, water, and municipal tax, through the Cred app.
"Tap to Pay" Function
Android users with NFC capability can utilise the Tap to Pay functionality to make payments by touching their devices on terminals at retailers instead of using real cards or wallets. This function was introduced by Cred in February 2022.
BidBlast
Launched in December 2022, BidBlast is an exciting bidding game that CRED members can only access. By using CRED coins, this will give cred members the thrill of bidding without needing actual money.
Cred Flash
With the launch of Cred Flash in February 2023, clients will be able to use BNPL products to make payments within the app and at more than 500 partner merchants.
Cred Escapes
Cred Escapes will debut in March 2023 and offer a meticulously crafted platform with privileged access to events and housing. This is in line with CRED's innovative marketing approach, which rewards members with perks like spa credits, hotel upgrades, and theme park entry.
P2P Transactions
In April 2023, Cred will implement a P2P payment capability. Customers of CRED will be able to send money to other users via contact numbers or UPI IDs with this capability.
Credit card-based payments through RuPay
Customers may now make UPI payments using their credit cards thanks to Rupay, which Cred and NPCI jointly launched in August 2023. Through increased spending and greater credit sector inclusion, this collaboration helps banks and businesses.
Business Model and Tagline of Cred
'Suraksha Aur Bharosa Dono' is the tagline of Cred.
Cred's business plan is divided of four sections:
Cred app: The Cred app is an attractive, well-designed software that customers may access to view the offers that become accessible after paying their credit card bills. They may quickly download the app, register, and browse all the offers they can take advantage of.
Businesses that offer deals on the app – Cred customers can find a variety of deals from many different businesses. Cred collaborates with businesses in order to do this. It's a win-win situation for the businesses as well as for Cred and its consumers, who can take advantage of the exclusive deals offered by the companies. This is due to the fact that they also greatly profit from the visibility they receive.
Users who pay their credit card bills – Cred also offers users who use it to pay their credit card bills a simple and lucrative platform. Customers can use Cred as an app to pay their credit card bills and receive a variety of discounts and perks in comparison to banking or other apps. Contrarily, people who enjoy the software also recommend Cred to their friends and family.
Cred Mint: On August 20, 2021, Cred unveiled a brand-new feature called Cred Mint. It's a peer-to-peer lending network that enables Cred users to lend their unused funds to other Cred users who are creditworthy. Only reliable Cred members with a minimum credit score of 750 or higher are permitted to be the borrowers in this very open process. The lenders may also withdraw their money at any time together with the interest that has accrued over the time.
Revenue Model of Cred
There are two key ways that Cred generates revenue:
Listing goods and services: As is well known, Cred features a wide choice of goods and services from different companies that are advantageous to its customers. In return, Cred charges these companies a fee for their visibility. Cred makes money each time a user takes advantage of the offers.
Utilising user financial data – Cred gathers financial information from users who use the platform to pay their bills and other expenses. Cred has other banks and financial organisations that pay them a fee for access to this data in addition to giving them the chance to propose new offers to their users utilising this data. Eventually, these businesses, banks, and financial institutions would approach the potential clients with a unique lineup of goods catered to their preferences.
Cred has disclosed that there are no fees associated with the credit card payment alternatives it provides through its app. Instead, the business derives its income from the auxiliary services it offers using its technology and distribution network.
Investments and Financing
Over the course of the brand's 10 investment rounds, Cred has raised a total of $1+ billion in funding. On June 9, 2022, Cred secured its most recent $80 million in capital as part of its Series F funding round, which was overseen by GIC and included participation from Sofina Ventures, Alpha Wave Ventures, and DF International.
As of June 9, 2022, Cred is supported by 33 investors, with the most recent investors being GIC, Sofina, Alpha Wave, and DF International.
Acquisitions
Up to this point, Cred has purchased four businesses: Hipbar, Happay, smallcase, and Spenny. Spenny was recently acquired, and that date is June 23, 2023.
Growth
Cred has grown consistently over the years. A startup that was established in 2018 finally became a unicorn on April 6, 2021, when it closed its Series D round and raised $215 million. According to Kunal Shah in a statement made public in April 2021, Cred manages "22% of all credit card payments in India on a monthly basis." After a $200 million fundraising round, Cred's valuation increased to $6.5 billion in 2022.
When it comes to income growth, Cred has been able to foster an enormous increase in its operational revenue, which went from Rs 88.6 crore in FY21 to Rs 393.6 crore in FY22.
In FY22, the company showed some financial development. The EBITDA Margin increased from -538.33% in FY21 to -298.80% in FY22, indicating progress in loss prevention. The expense to revenue ratio decreased from 7 to 4.3 rupees. The ROCE, which showed chronic profitability concerns at -70.05% in FY21 and -42.65% in FY22, remained negative.
Partnerships
To provide users with the best experience at the conclusion of the bill payment cycles, Cred partners with luxury and top brands.
The following are a few of Cred's other affiliations:
In collaboration with the P2P non-bank LiquiLoans, Cred created Cred Mint, a tool that enables users to put their funds into a capital pool.
Razorpay and Cred collaborated to launch Cred Pay. With the use of this tool, customers may easily complete their transactions while making use of their CRED currencies.
Through their collaboration, Cred and Gokwik hope to enhance the online purchasing experience and build consumer confidence in Direct-to-Consumer (D2C) retailers.
Cred and Shopify have partnered to provide the latter's payment options to merchants using the former's platform.
Rivals of Cred
Paytm, PhonePe, Google Pay, Amazon Pay, Freecharge, and MobiKwik are some of Cred's main rivals.
The main threat to Cred is Paytm. It was established in 2010 and is a fintech app and payments platform with its headquarters in Noida, Uttar Pradesh, India.
Another significant rival of Cred is PhonePe. Additionally, it is a 2015-founded digital payment and financial services platform with its main office in Bangalore, India. As of December 2022, this app has the biggest market share, at 50%.
Another rival of Cred is Google Pay, a UPI platform with a large user base. The developer of this online payment system is none other than the dominant search engine Google.
Cred's competition, Amazon Pay, is also getting ready to offer a variety of payment choices. Amazon built and released the online payment processing app in 2007.
Another fintech business that accepts electronic payment methods that competes with Cred is MobiKwik. It was established in 2009 and has its headquarters in Gurugram, Haryana, India.
Following the introduction of its mobile bills and utility bill payment services, Freecharge is another business with whom Cred is in direct competition. Kunal Shah and Sandeep Tandon developed Freecharge, which is now owned by Axis Bank.
FAQ's
Is Cred company profitable?
Ans. Revenue for the company increased significantly from Rs 88.6 crore in FY21 to Rs 393.6 crore in FY22. While the company's losses in FY22 were reported at Rs 1,280 crore, the company hasn't yet witnessed any gains.
How does Cred generate revenue?
Ans. Cred receives revenue through listing fees that companies pay to have their goods and offers displayed on its app. Cred collects your financial information when you use the app and keeps up with your bill payments so that it may provide you with better offers in the future. Banks and credit card firms pay Cred for access to this data.
Who is the Founder of Cred?
Ans. Kunal Shah is the founder of Cred.