The world has turned towards digitization, and it is way more accessible than we think. Technology has allowed us to efficiently use our time and adapt to modern society. Due to technology, we are learning to re-invent our lives and become more conscious of the accessibility of data. In this article will let you know about the success story of Accenture.
With the internet, people can understand the endless possibilities of humankind and how we can evolve to be a stronger race and learn to sustain our ecosystem. And with compassion towards progress, we are embracing the digital economy. Companies in the Information and Technology sector keep us updated with new developments in science, engineering, and many other diverse sectors.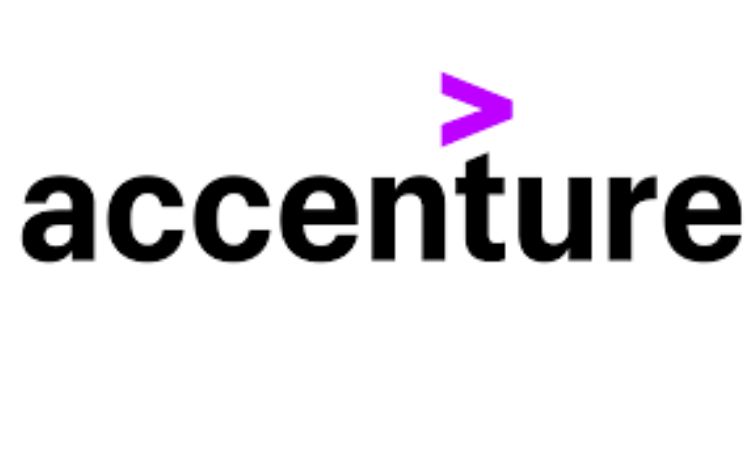 Accenture is one of these top companies which provides IT services and are experts in consulting. Accenture positions itself as one of Fortune Global 500 organizations. In 2022, Accenture reported a revenue of about $61.6 billion. Being considered as the largest consulting firm globally, Accenture has come a long way from the day of its inception.
But what is more interesting is the company culture and the inclusive work environment of Accenture. It has been offering services in marketing, consulting along with digital, technology and several other domains. Let us dive deep into the success story of Accenture.
Who is Accenture?
Accenture started its journey in business and consulting, being a part of Arther Andersen firm. This was back in the 1950s, when Accenture studied the merits of a project for General Electric. The assignment was to install a computer in Kentucky. This was said to be the first commercial-focused computer in the US.
During 1989, Arthur Andersen separated from Andersen Consulting and ultimately became two different entities. There was a tense timeline in the following few years, as Andersen Consulting had to pay a reported 15% of its profit, each year, to Arthur Andersen. The dispute continued for years and later in 2000, Andersen Consulting was renamed to Accenture.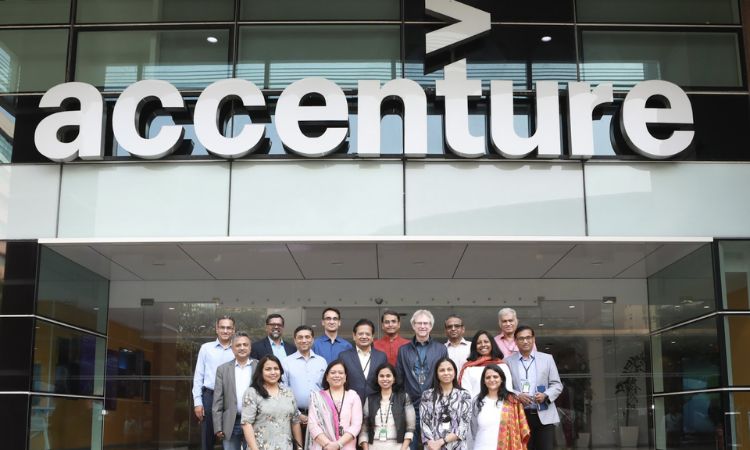 Accenture means 'Accent on the future' which was curated by Kim Petersen. Kim wanted Accenture to be a global leader and ensured to express the name as a vision to the future. In 2009, Accenture's higher management decided to shift the headquarters to Ireland and became 'Accenture plc'.
Accenture offers services in several fields like Artificial Intelligence, Application Services, Automation, Digital Commerce, Sustainability, Marketing, Financial Consulting, Data and Analytics and several others. The expertise over all these services allows businesses to improve their operational systems.
The business model of Accenture-
In 2012, Accenture was reported to pay about 3.5% in taxes after shifting to Ireland. If the company would have been based in the United Kingdom, the tax would have been about 24%. The following years took Accenture to further progress and development.
The company became HealthCare.gov's lead contractor and signed a $563 million deal. Here, Accenture replaced CGI Group. Through 2019, Accenture handled the maintenance of HealthCare.gov's technology and software establishments.
In around 2014, with an objective towards development, Accenture acquired a platform that provides analytics software. The platform, i4C analytics, based in Italy, provided solutions to businesses with seamless analytics applications.
An interesting note about the success story of Accenture is that the company embraces collaboration with a broad spectrum of clients. This can be large corporations, medium-sized businesses or a small company.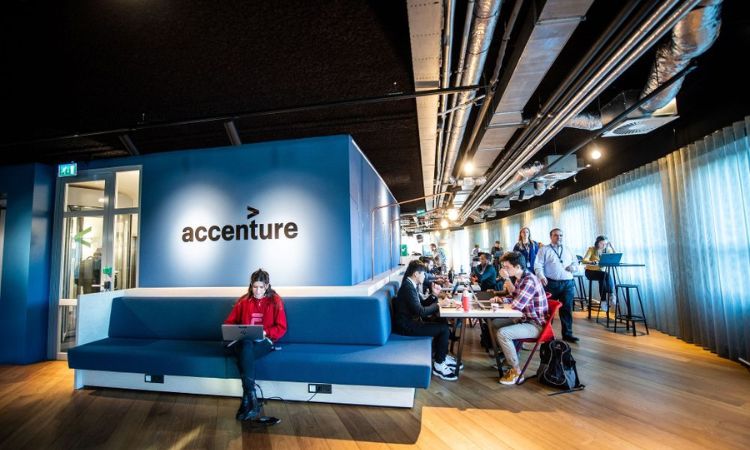 In 2015, Accenture along with Cerner and Leidos partnered on a $4.33 billion contract with the US Department of Defense. The project was reported to work on an electronic system of health records that could elevate the productivity of 55 hospitals along with about 600 clinics.
In 2019, the then CEO of Accenture, Pierre Nanterme resigned from the position due to health reasons. Around July 2019, Julie Sweet became the CEO of Accenture. Julie Sweet has been working as the CEO of Accenture's North America division.
Growth and sustainability for Accenture-
In 2017, Accenture and Apple Inc partnered together on an iOS software project. Accenture has always fostered growth and innovation. The supportive work environment has been reported to scale the company over the years. As per reports, Accenture generates revenue from outsourcing along with offering expert consulting to several clients.
There is an entire division of Accenture that focuses on research and innovation. This is called 'Accenture Technology Lab'. Along with this Accenture has several other services like Accenture Song that works on digital marketing along with analytics and other services. Accenture Operations works as a service delivery business model which includes cloud and IT services and several others.
The company operated from three markets like North America, European region along with other Growth Markets. We are all well-versed with the advancements in technologies and breakthroughs in innovation. Accenture has been expanding phenomenally over the last couple of years and acquired several companies along the way. In mid 2020, Accenture acquired a consulting services provider, Callisto Integration, which is based in Canada. Accenture around the same time also acquired Byte Prophecy which is a data analytics organization from Ahmedabad.
About $3 billion was invested by Accenture in building 'Accenture Cloud First'. In 2021, the company acquired many companies and positioned itself with a global leader. In 2022, Accenture reported an operating income of about $ 9.37 billion and revenue of about $ 61.6 billion. Technology fosters growth and productivity and Accenture has always been at the forefront of innovation and adaptation. The company has been working with distinguished clients like Microsoft, HP, SAP and many others. With a deep interest towards advancing our society, Accenture will aim for higher objectives for itself in the future. 
Frequently Asked Questions-
Who is the Chief Executive Officer of Accenture?
Ans– Julie Sweet is the Chief Executive Officer of Accenture.
Where is Accenture's headquarters located?
Ans– The headquarters of Accenture is located in Dublin, Ireland.
How big is Accenture?
Ans– In 2022, Accenture was reported to have total equity worth about $22.75 billion.
How many employees work for Accenture?
Ans– In 2023, Accenture is reported to have about 738,000 employees.