This is the tale of Vijay Shekhar Sharma, the second-youngest billionaire in India, and his creation, Paytm, which transformed financial services and digital payments in that country.
The Indian startup ecosystem has seen an increase in the number of multinational corporations (MNCs) and entrepreneurs during the past ten years, both in terms of their growth and net value. The success story of Paytm and its successful CEO, Vijay Shekhar Sharma, is not something you would have missed if you have been following Indian companies over the past five years.
In India, the e-wallet ecosystem is seen as having been pioneered by Paytm, which is currently in charge despite some fierce rivalry from other e-wallets that appeared afterward. According to Forbes 2020's list of the 100 richest Indians, Vijay Shekhar Sharma, the Paytm CEO, is the second-youngest billionaire in India right now with a net worth of 2.35 billion USD. His success story is inextricably linked to that of Paytm. Let's take a look at Vijay Shekhar Sharma's upbringing, educational background, and the impassioned quest to realize his dream of founding Paytm.
Vijay Shekhar Sharma's Early Years and Education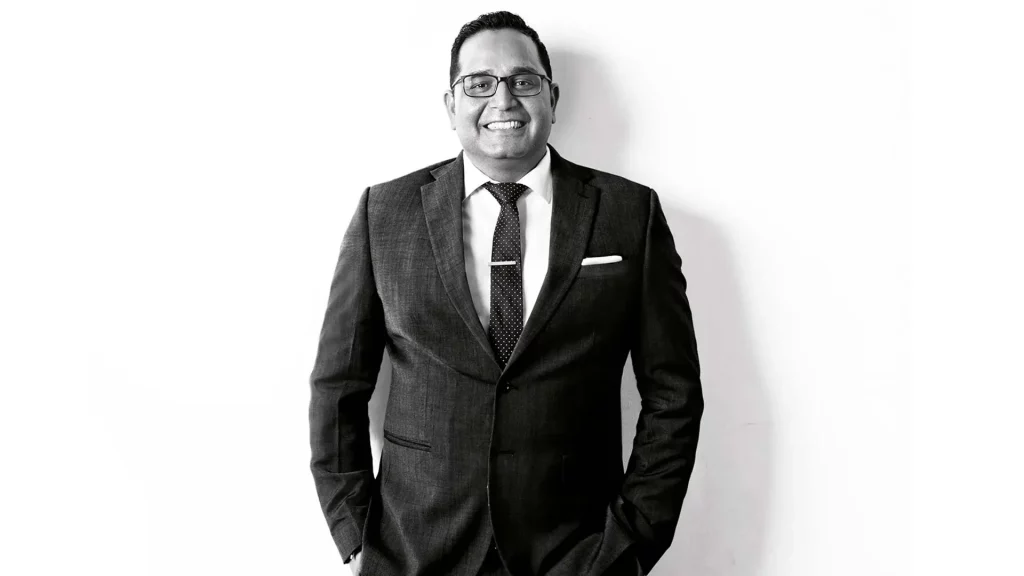 Vijay Shekhar Sharma came from a humble middle-class family that placed high importance on education. He was born into an underdeveloped community in the peaceful town of Aligarh, which is located in Uttar Pradesh, the most populous state in India. Additionally, Mr. Sharma's father was a teacher, which had a significant impact on his ability to be brilliant.
He completed his entire education in the Hindi language, and he confidently and rapidly overcame the obstacle of his lack of fundamental English language abilities to gain entrance to college. Mr. Sharma gained admission to a prominent engineering college in Delhi thanks to his impeccable English skills. The Paytm CEO's life appears to have taken a dramatic turn. He quickly transitioned from being an intelligent student to one with failing grades. His interest in entrepreneurship also started to grow around this period.
Motivated by Successful Entrepreneurship Stories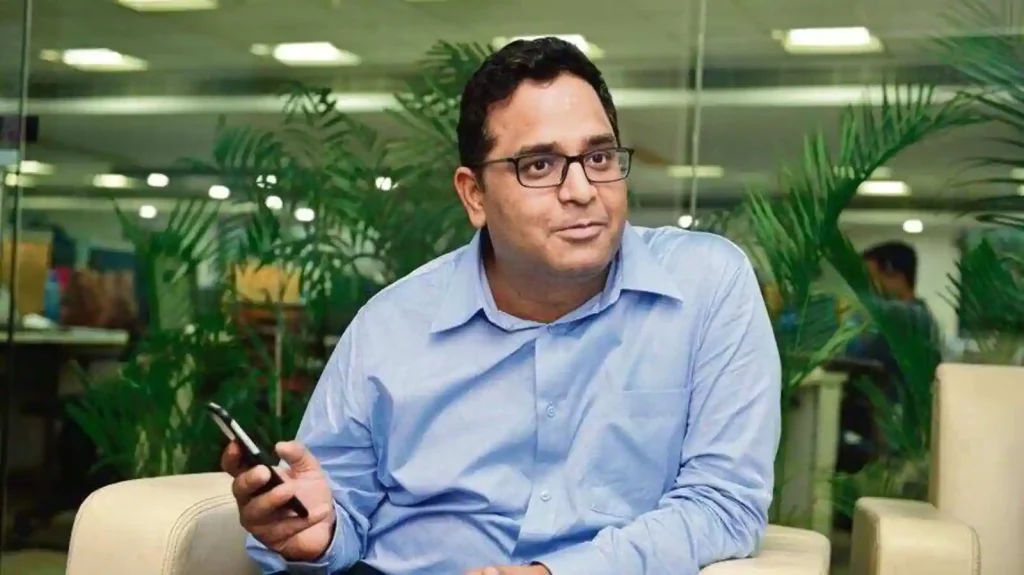 In the 1990s, Vijay Shekhar Sharma was completing his engineering degree when he first developed an interest in entrepreneurship after reading about the rise of successful mega-brands like Apple, HP, and Intel.
He came to understand that Silicon Valley in the US, the era's startup factory, was where all of these companies success stories originated. Mr. Sharma had aspirations of working in Silicon Valley, but due to a severe lack of resources, he soon understood that he would have to establish such an ecosystem in India.
Entrepreneurship's Journey: Challenges and Opportunities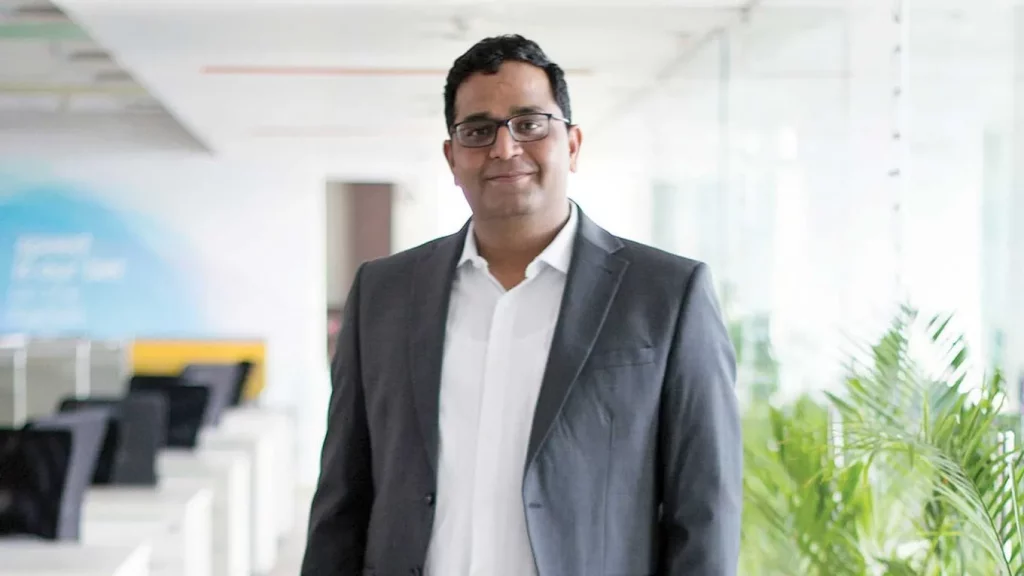 He began to create his own content management company called Xs! Corporation with a handful of his undergraduate friends. This was a web portal and search engine that provided internet-based services, such as online directories. Some of the reputable Indian newspapers, including The Indian Express, hired the organization. The business was prospering and produced a turnover of Rs. 50 lakhs. He later sold the business for $500,000, splitting the proceeds equally among his four partners. He also received his first work with an MNC during this time after finishing college, but he left after only six months. He made the choice to walk a less traveled path.
One 97 and Paytm's Entrance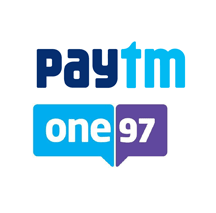 After quitting his first job, Vijay Shekhar Sharma co-founded One97 Communications Ltd in 2001, which is the parent business of Paytm and a provider of mobile value-added services. As One97 was at the time BSNL's directory inquiry service number, the number was given that name. Unfortunately, the business collapsed after the 9/11 attacks, leaving him all alone after his partner left. As a result, he was left with little money and was under pressure from his family to "settle down with a solid career so that he might be married off at a young age."
He accepted a job as a consultant under family pressure in order to support himself. Despite living a meager life, his intellect was constantly thinking up new telecom innovations. With One97, he made the decision to decrease the use of plastic cards and improve people's lives with Paytm, a mobile wallet that can be used via cell phones or its website.
With Paytm, One97 entered the content, advertising, and commerce sectors of the internet and was able to effectively raise $2 million USD on its own without the need for outside capital. The success of Paytm has come to symbolize the development of the Indian e-wallet start-up ecosystem that Mr. Sharma had envisioned. Along with supporting UPI payments and online shopping, the Paytm Payments bank is the first platform to provide a zero-balance account option.
Paytm's Revolution and Growth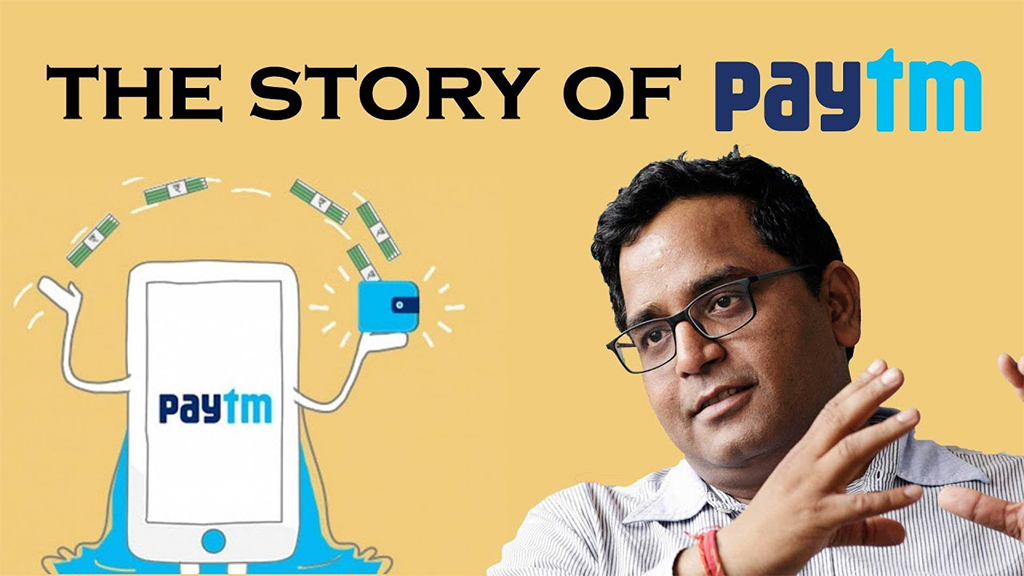 Paytm's simple mobile-based payment system has altered the retail scene. It is no longer a noun; rather, it is a verb nowadays. Vijay Shekhar Sharma and One97, the e-parent wallet business, introduced the service in 2010. It was given RBI approval.
Although Paytm began as a platform for online cell phone recharges and bill payments, it has now developed into a platform for all types of transactions, with the ability to process 5000 transactions a second. The e-wallet is protected, and the app uses SSL 128-bit encryption technology that has been verified by Verisign, ensuring the security of any online data related to the user. Following demonetization, the payments platform saw a rise in usage, reaching 200 million users by November 2017. In 2017, the payments platform also introduced the Paytm Payment Bank. Increase the Bar
By extending Paytm's operations to financial services, such as offering small and medium-sized enterprises (SMEs) digital financial technologies to aid in the expansion of their businesses, Vijay Shekhar Sharma is further motivated to improve the lives of a billion Indians. He also hopes to establish a sizable new-age financial services conglomerate that provides millions of small businesses with platforms for payments, mutual funds, insurance, and banking services.
Paytm's largest bets are still payments and financial services, and those chances are paying off thanks to recently introduced revenue streams. From 40 million transactions per month in FY 2014–2015 to 400–450 million transactions per month in FY 2019–20, Paytm has increased significantly. Additionally, its finance and payment services were already being used by almost 17 million merchants. Paytm's revenue increased as well, going from Rs. 780 Crores in FY 2016–17 to Rs. 4,217 Crores in FY 2018–19. Paytm can only aim higher by extending its financial and digital payment offerings now that more revenue streams are becoming available.
Achievement and Awards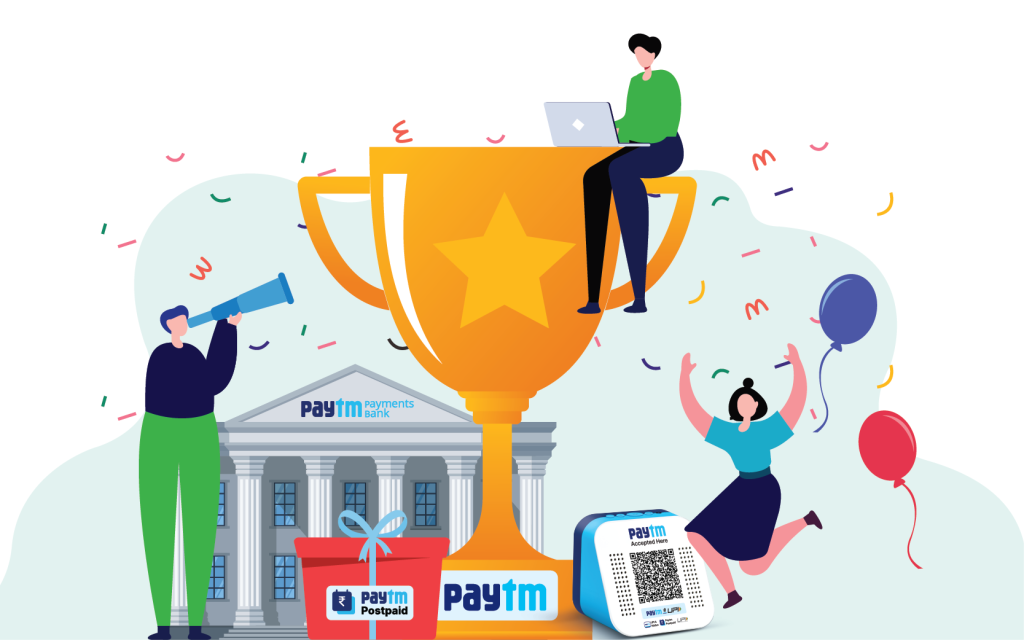 Paytm has received numerous honors and accolades, including the 2017 Company of the Year Diamond SABRE Award and the Super Achievement in Reputation Management award for the same year. Additionally, it received the SABRE's Gold Award for Financial Professional Services. In addition to being listed among GQ's 50 Most Influential Young Indians and Forbes' Top 40 Under 40, the company's creator, Vijay Shekhar Sharma, has received other accolades. In 2017, the creator of Paytm was also the youngest billionaire in India.
The Conclusion

Vijaya Shekhar Sharma's success story is one of tenacity, fortitude, adversity, and clever work, all of which have also paved the road for Paytm's success story. Paytm is a platform for payments, lending, and other financial services. In addition, it supports the sale of everything from air purifiers to train tickets and provides an online gaming environment. The organization has undoubtedly done everything possible to succeed. The road to success for Paytm has not been without obstacles.