Rahul Bajaj was born in Bengal on June 10, 1938. British India( Died: 12 February 2022), Residency He is an Indian businessman, industrialist, politician, Forbes billionaire, and Indian Parliament, member. His net worth was assessed to be US $ 1.1 billion by Forbes in 2010, making him one of India's Top 50 wealthiest people. He is the Chairman of Bajaj Auto, a well-known Indian automaker.
Rahul Bajaj's Family
Rahul Bajaj is the son of Rajasthani Businessman Jamnalal Bajaj who started Bajaj Auto in 1945. He has one brother, Shishir Bajaj, with whom he recently reached a business agreement, putting an end to a family feud. He has three cousins, Shekhar, Madhur, and Niraj, with whom he shares control of the Bajaj Group. He is married to Ruparani and has two sons, Rajiv and Sanjiv, who work in his companies' management, as well as a daughter, Sunaina Kejriwal, who is married to Manish Kejriwal, the CEO of Temasek India.
The Bajaj Family Tree
Growing up
Rahul Bajaj attended The Cathedral and John Connon School as a child. In 1958, he earned an honors degree in economics from St. Stephen's College in Delhi. He received four years of on-the-job training at two of the group's enterprises. He also acquired a legal degree in Bombay around this time. He is also a graduate of Harvard Business School in the United States.
The Starting Point
Given his family's background, he began dreaming of being a businessman as early as the age of twelve. His family had purchased a steel factory and a sugar mill, and his father started Bajaj Auto in 1945, which is today the Bajaj Group's crown jewel.
India was a socialist state in the 1970s, with strict rules and restrictions. As a result, there was no room for entrepreneurship, and nothing could be accomplished without the sanction of the government. In 1968, at the age of 30, Bajaj became the CEO of Bajaj Auto Ltd. (BAL), making him one of the youngest CEOs at the time.
The company was only able to produce 20,000 units per year in this climate. The supply and demand were not in sync. Customers had to wait around ten years after placing their order to obtain it.
He raised manufacturing to make use of "Economies of Scale" in order to reduce expenses while enhancing the pricing and quality of the products. He disobeyed a government restriction by increasing volume beyond the allowable 25% of his licensing capacity.
His grandfather was Mahatma Gandhi's "sixth son," and his parents and grandparents had served time in British prisons in the name of Indian independence. As a result, he had no fear of going to jail for (illegal) overproduction.
The fact that he was manufacturing a commodity was also a factor.
Rahul Bajaj's Achievements
Since taking over the reins of the Bajaj Group in 1965, Rahul Bajaj has led Bajaj Auto to new heights year after year. Bajaj Auto's revenue has increased from Rs.72 million to Rs.46.16 billion. In the challenging days of the license-permit raj, he built one of India's best firms.
Apart from his achievements as the CEO of BAL, his individual achievements are:
Apart from his accomplishments as CEO of BAL, he is the first senior executive to have served two terms as president of the Confederation of Indian Industry (CII), which represents over 5,000 private and public sector enterprises in India.
He is a member of the International Advisory Committee, and the New York Stock Exchange uses his experience in these areas.
In 2002, he received the Padma Bhushan, India's third-highest civilian honour, for his contributions to Indian industry.
In June 2006, he was elected to the Rajya Sabha from Maharashtra with cross-party support from the NCP, BJP, and Shiv Sena.
According to Forbes India, he was ranked as India's 20th richest man.
Mr. Bajaj was named "Man of the Year" by the National Institution of Quality Assurance in 1975.
Mr. Bajaj was named the 1985 Businessman of the Year by Business India.
Mr. Bajaj was honoured by the Pune Municipal Corporation in 1988 for his contributions to a public function.
Between 1986 and 1989, Mr. Bajaj served as Chairman of Indian Airlines.
Mr. Bajaj was honoured by the Bombay Management Association in 1990 with the award for "Most Distinguished Services in the Field of Management."
In February 1992, His Royal Highness, The Prince of Wales, named Mr. Bajaj as a member of the Prince of Wales International Business Leaders Forum.Mr. Bajaj received the Rashtrabhushan Award from the FIE Foundation in 1996. Mr. Bajaj received the Tilak Award from the Lokmanya Tilak Smarak Trust in 2000.
In September 2005, he received the Harvard Business School's Alumni Achievement Award.
Many other national and international awards were bestowed upon him.
Company Profile of the Bajaj Group
The Bajaj Group is one of India's top ten business conglomerates. 2 and 3-wheelers, household appliances, lamps, wind energy, special alloy and stainless steel, castings, cranes, and forgings are among the products and services that the Group manufactures and markets in India and overseas. Its operations also include the following industries: Infrastructure development, material handling equipment, travel, general and life insurance, and investment and financial services are just a few of the services available. The group's current market capitalization exceeds US $ 8 billion.
Bajaj Auto is a manufacturer of automobiles.
The $1.32 billion in value The Bajaj Group's flagship company, Bajaj Auto, employs over 20,000 people and has a revenue of over US $ 3.20 billion.
The company now sells nearly 2 million vehicles per year in India and other developing countries in Africa, Latin America, and Southeast Asia, with revenues of $1.5 billion and a market capitalization of $3 billion.
Changes in personnel management and training resulted in lower costs and higher quality. For example, in 2000, 22,000 employees were required to generate 1 million vehicles, while barely half that number were required to produce 1.8 million vehicles four years later.
Furthermore, Bajaj Auto has constantly invested in R&D, allowing the company to develop items that customers want.
Awards
For its performance, Bajaj Auto has received various awards including: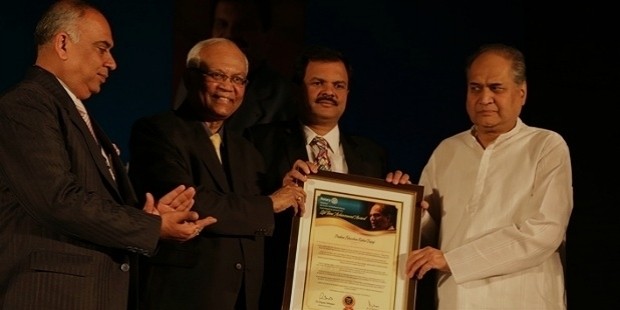 The Federation of Indian Chambers of Commerce and Industry awarded him the Export Award in 1977. (FICCI).
The award for corporate performance was given by the Economic Times and the Harvard Business School Association in 1985.
In 1984 and 1988, the CII awarded him the Quality and Reliability Award, as well as the Technology and Innovation Award in 1985.
The Engineering Export Promotion Council awarded Bajaj Auto the prize for the highest exports of consumer durables nationally and the largest exports of engineering goods in the Western Region in 1994-95.
For 1990 and 1995, Bajaj Auto received the Dalal Street Journal's Corporate Excellence Award.
The launch of India's liberalization process by then-Prime Minister Rajiv Gandhi provided significant problems for Bajaj Auto. It brought with it the prospect of low-cost imports and FDI from major corporations such as Hero Honda. Rahul Bajaj rose to prominence as the leader of the anti-liberalization "Bombay Club."
Scooter sales plummeted as people became increasingly interested in motorcycles, which rival Hero Honda specialised in.
The Indian economy was in recession in 2001, and the stock market crashed. This had a significant impact on the company, and it was projected that Bajaj Auto would close down soon.
Obstacles and the Will to Survive
Bajaj Auto, on the other hand, reinvented itself by establishing a world-class factory in Chakan.
It made significant R&D investments.
It developed the Bajaj Pulsar Motorcycle, which is currently the segment's market leader.
BAL increased the variety and quality of their motorcycles by collaborating with Kawasaki on technology. It also changed its supply-chain management, outsourcing practically all of the assembly-line components and relied on just-in-time deliveries.
As a result, BAL emerged from difficult times much stronger.