Nazara Technologies has received the go-ahead to offer shares valued at Rs 100 crore, to the founders of Zerodha, Nikhil, and Nithin Kamath. This decision comes after the board's approval and investors have shown a response as share prices rose by more than 5%. The raised funds will support Nazara's growth objectives, which include investments and acquisitions. As a result of this investment opportunity, Nikhil Kamath, who currently owns a 1% stake will witness his ownership rise, to 3.5%.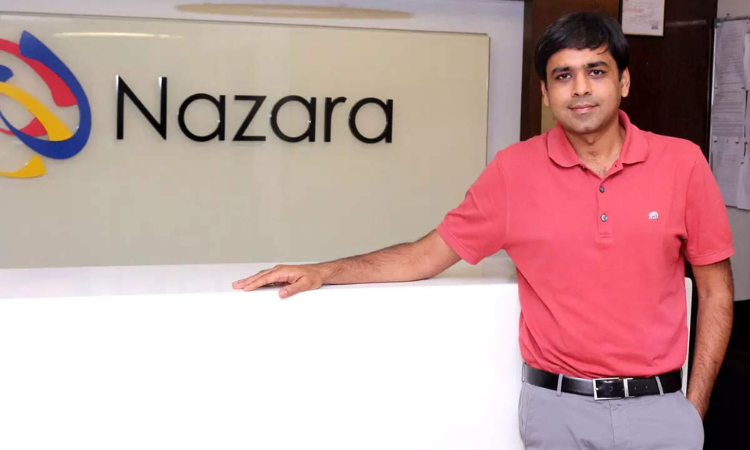 On September 4, Nazara Technologies' board gave the green light to issue shares valued at Rs 100 crore to the founders of Zerodha, Nikhil, and Nithin Kamath. In an official regulatory filing, the company announced its decision, stating:
The board has approved the issuance of up to 14,00,560 shares of the company for cash, with an issue price of Rs 714 per Equity Share, totaling Rs 99,99,99,840. These shares will be allocated to M/s Kamath Associates (a partnership firm represented by its partners Nikhil Kamath and Nithin Kamath) and M/s NKSquared (another partnership firm represented by the same partners, Nikhil Kamath and Nithin Kamath).
This announcement triggered a positive response from investors, causing the share price to surge by more than 5 percent, reaching nearly Rs 800 shortly after the opening bell. It's worth noting that these equity shares will be subject to a lock-in period of six months from the date of issuance.
The infusion of these fresh funds will serve the Company's various funding requirements and growth objectives, including strategic acquisitions and investments. Nazara Tech emphasized that these funds will help them meet their growth and funding needs.
Nikhil Kamath, Partner of Kamath Associates & NKSquared, expressed optimism about the future of gaming in India, stating that it is poised for substantial growth in the coming years. He also praised Nazara for building a diversified and profitable gaming platform that is well-positioned to seize opportunities in the years ahead.
Notably, Nikhil Kamath already holds approximately 1 percent of the company's stake. With this new investment, his ownership in the company will increase to approximately 3.5 percent. He also indicated his intention to further increase his stake in the future.