The beauty for creativity lies in the perception of the creator. The sky would not have been so gorgeously blue if not for the way it has been created. Our eyes tend to attract limitless positivity towards moments and matter than has a character of its own. By character it always shows the comfort that sways with flawless design and the architecture.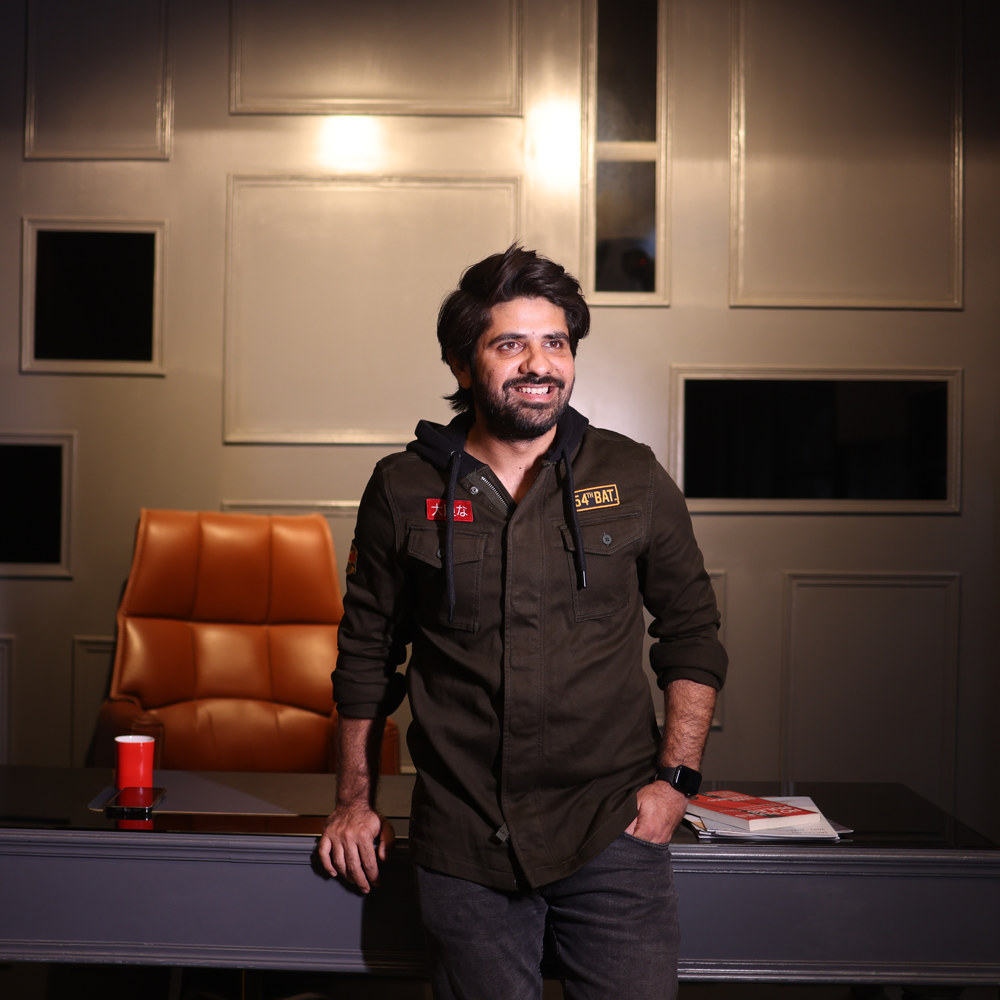 A Brief History-
Business Outreach Magazine makes it a priority to paint the beauty of a person through the colorful paper canvas of vocabulary. Today, we are more than thrilled to showcase the journey of an entrepreneur, who tailored the passions of artistry towards a profession of values. We pull up the curtains for Shoeb Parekh, the manufacturers of premium designer furniture for your cozy space.
Shoeb Parekh always believed in the faith bestowed upon hard work and perseverance. We are moved by his humble persona that shouted across the halls of diversity and freedom. He created his bootstrapped company, 'Mad Mistri' with the ultimate goal to express his deep and holistic interest towards furniture. Shoeb says to us that when he was on the verge of making something out of his love for furniture, it was not directed towards the establishment of any business.
Struggles and Success Stories-
But with the passage of time and witnessing widespread appreciation for his products, Shoeb steered his mastery towards an efficient business model. Any passion that we pursue should have an ultimate goal to give something back to society. And Shoeb knows that passion should be converted into something more divine.
With his brand Mad Mistri, Shoeb Parekh seems to have no signs of stopping. He is aiming to open at least 100 stores throughout India and has been working tirelessly to bring some of the best furniture to the customers. Being an entrepreneur, there is a lot going on and Shoeb had to drop out of his studies to pursue his benchmarks of success.
The franchise model of Mad Mistri has been set in a very curated manner by Shoeb Parekh as it is set to be one of the largest manufacturing ventures in Central India. Due to impeccable discipline and strong decision-making capabilities, Shoeb Parekh has successfully recorded a revenue of about Rs. 2.5 crore in 2020, followed by about Rs. 6 crore in 2022. Mad Mistri is now aiming to reach the mark of Rs. 10 crore.
Key Takeaways-
Times were not always smooth and Shoeb faced a tremendous amount of roadblocks in logistics, skilled labor, ensuring proper quality standards of his products and many more. But he stayed true to his ethics and principles and always kept customer's demand as the primary focus. Shoeb Parekh has efficiently gathered impressive applause from his several customers and clients like restaurants and home owners in Central India. He says," You should always get out of your comfort zone". We know that Shoeb is looking for perfection and with such a beautiful mindset, he is already there.