The life of a leader is shaped with time, resilience and an impeccable amount of patience. It is the brevity of forward-thinkers to walk through every canvas of life and inspire the citizenry. We, as humans, are believers of habit. And if your belief motivates us to strive for excellence, the universe usually puts its spiritual support towards our goals.
Business Outreach Magazine has always empowered visionaries, who hold onto that optimism of delivering value to our society. But what if we tell you that time again, our pages come across the journey of leaders, who are young, yet so knowledgeable? Leaders who are energetic, yet so analytical. Today, our attention stops at the very mastery of Priya Aswani, the prodigal leader, spreading the message of empowerment and personal growth.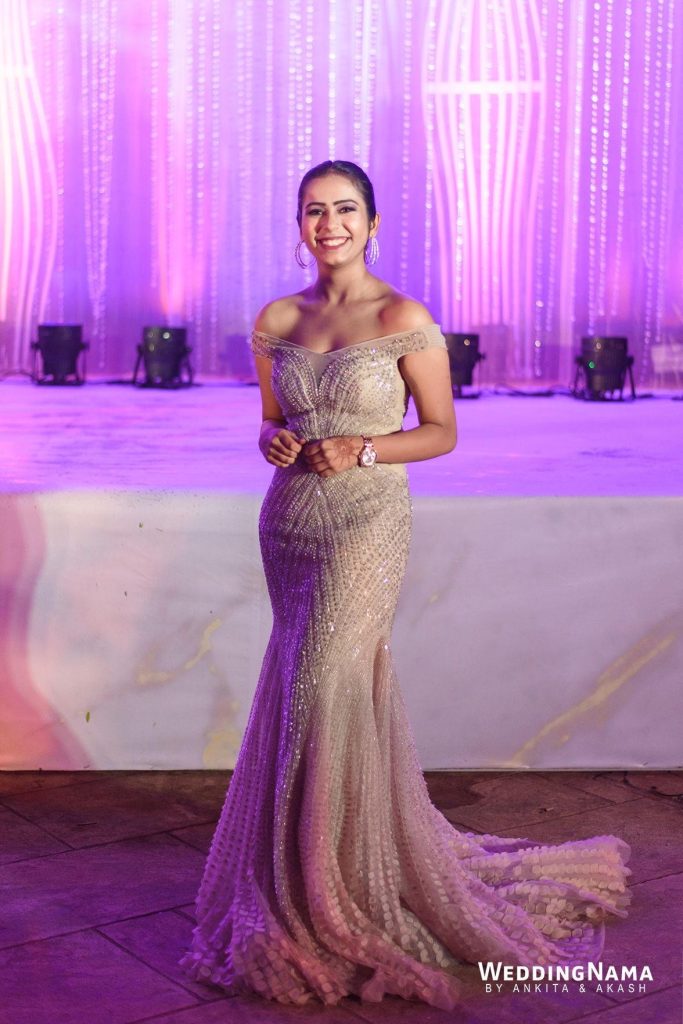 A Brief History-
Priya Aswani is a young life coach, an emerging entrepreneur, author and a creative writer who published the book, "3 AM Thoughts." While experiencing the moments being a TEDX Speaker, Priya Aswani focused on sharing her take on breaking herself from the shackles of 'conventional thinking'. Something Priya wants us to look into is that life is a road filled with goals, continuous learning, professional growth and limitless personal development. We are definitely living in an age of evoked consciousness, where young minds like Priya are setting benchmarks for the 'true purpose of life'. 
It is interesting to study the perspective from which Priya Aswani has emerged as a prolific leader in the modern times. She has always believed in the idea of seizing opportunities for a better future. The positive or challenging experiences in her life have allowed Priya to learn, adapt and excel in her leadership and entrepreneurial strategies. She expresses that in her quest towards professional development, her family has played a pivotal role.
Her parents and aunt have been her support system in navigating herself to be the entrepreneur she is. Priya Aswani has been very vocal about the roadblocks she faced that includes self-doubt and several personal setbacks. But all these have only created stronger foundations to the inclusive mindset that Priya has built for herself.
Struggles and Success Story-
While seeking more clarity about Priya Aswani's success trajectory, we came to understand her inclination towards honest communications and authenticity. Priya Aswani considered vulnerability to be a strength as it could bridge deeper connections with peers and team members. Priya Aswani is a beacon of empathy as she knows that it goes a long way in sustaining meaningful connections for career-growth and life.
As a young life coach, her top-priority is to provide customized guidance for those who reach out for support. The vision that Priya curates for her team, is essential for innovation and adaptability.
Due to her devotion towards the society, Priya Aswani has been awarded Honorary Doctorate in Literature for "3 AM Thoughts". She is very inspired about the fact that the world demands adaptability and this is something Priya is expert at. It is the general notion that with time comes wisdom and knowledge.
But Priya Aswani's thoughtful leadership towards accountability and collaboration have broken the orthodoxical barriers of civilization. Business Outreach Magazine lauds Priya's dominance towards the simple definition of humanity. These are learning from mistakes, sharing humility with others and growing together towards an ecosystem that only produces good vibes and something to look forward to.
Priya Aswani has been consistently upskilling herself with multiple skills and professional certification. These are Certified Digital Content Writer (CDCW) and Certified Creative Writing Specialist (CCWS) by Henry Harvin Writing Academy, Certificate in 'Executive Presence and Influence: Persuasive Leadership Development' by The Wharton School, University of Pennsylvania, 2022, has been Awarded as the Tagore Commemorative Honouree Author for 2022 for Literary Contribution and Beyond, Earned college credits from Harvard Summer School in 2022, earned an Internship Certificate as a Marketing Intern With Callido Learning Pvt Ltd while interning with Madhu Agarwal – Co-founder of Callido (Oct 2020-April 2021) , has a Certificate of Appreciation as a Sustainable Disruptor for Impactful Venture By Clever Harvey, Certificate of Achievement as Jr CEO, Jr CMO, andJr CTO from Clever Harvey's Junior MBA Program, 2020. Priya Asani is also Certified as a CCE-accredited Arfeen Khan coach, an Undergraduate Student at Syracuse University New York studying Entrepreneurship and Business Analytics and completed High School from Mahindra International School Pune (IB).
Key Takeaways-
Through the power of writing, Priya is offering the pathway to life development to thousands of people. Her book, "3 AM Thoughts" is a testament towards channeling positivity and navigating oneself towards strength and resilience. It felt deep when Priya expressed that all of us feel 'powerless' at dire times. But it is during these moments, one should gather the hope to emerge stronger and wiser. Priya Aswani surely emits glory and chivalry that has inscribed the rich culture of humankind. Looking into Priya's entrepreneurial aspects, she successfully gathered an initial investment for her foreseeable venture during her MBA Program.
Most importantly, being a young individual, Priya has been subjected to repeated judgements from several individuals. But her trust towards the journey allowed her to build deep relations with peers. While writing about Priya Aswani's editorial, we felt the positivity through her words, "In the symphony of life, let your thoughts be the empowering notes that compose the masterpiece of your destiny. Embrace challenges as opportunities, for it's in rewriting the score of our thoughts that we craft the most harmonious of futures."
Priya's unwavering contribution towards pursuing a dream has broken every obstacle that could have knocked her door. In the coming years, she wants her message to position itself at a global level and inspire people of diverse backgrounds and culture. What are we if not following the fine thread of our aspirations? Priya Aswani has been embracing every promising opportunity with open arms and while doing so learnt her true potential to influence the lives of many. Because with one nice gesture towards an individual, Priya Aswani has moved us all with her optimism, vibrancy and holistic mindset towards life.