The world is for those who dive into the realm of curiosity and intentional productive exploration. To shape our personality with the evolution of time is surely a challenging task as it demands continuous consumption of knowledge. But ain't that the beauty of humanity? If we haven't been innovating and progressing with developments in science, technology and culture, human existence would still be procuring fire out of rocks.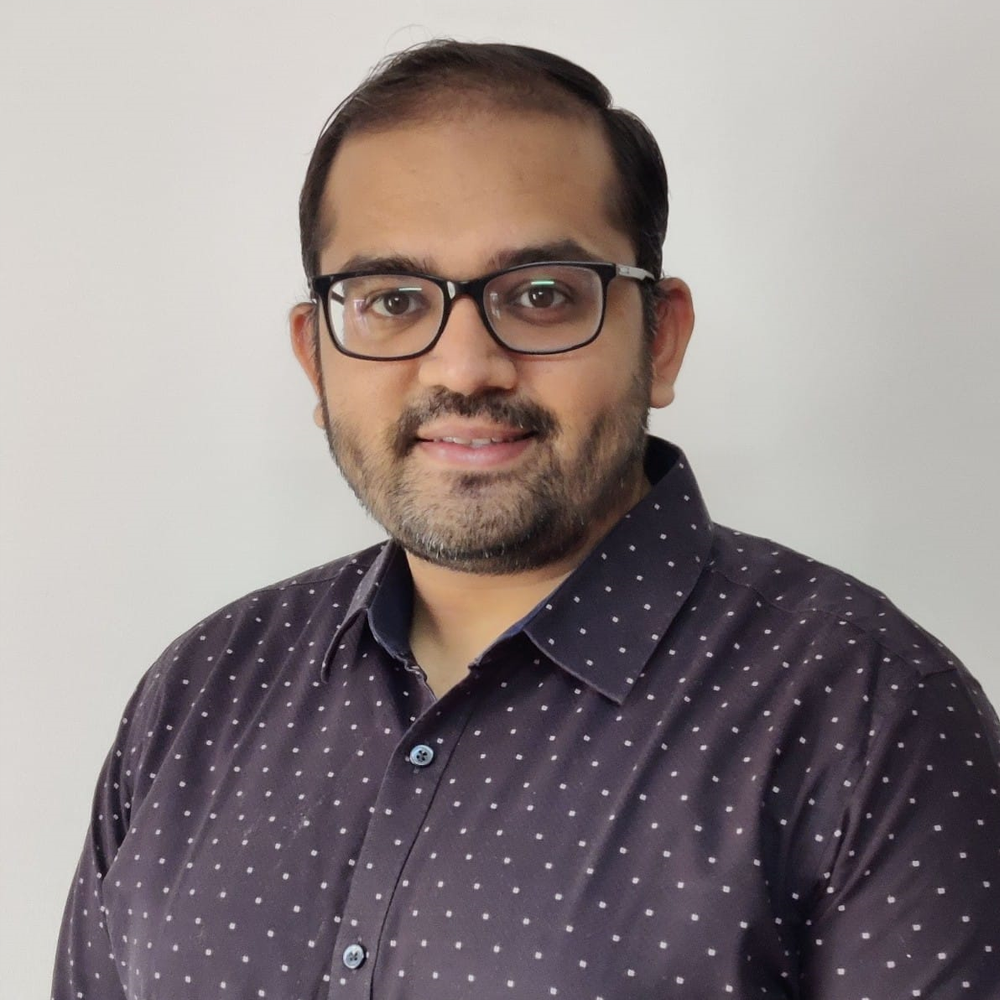 Today, Business Outreach Magazine takes immense pleasure to pull up the curtains for an individual who has devoted his life to education and instilling the mindset of growth for the generations to come. We introduce to you, Himanshu Jain, an expert trainer with over a decade of experience in the community of education.
A Brief History-
Himanshu Jain has one objective to keep conquering and that is to encourage his students to achieve excellence and curate a life of gaining consistent knowledge. In education, a learner is acquainted with three levels of preparation, namely, the cognitive, affective and psychomotor. This is very crucial for any student of any age, learning any skills. The cognitive expresses the ability to understand, analyze, evaluate and apply any knowledge into practical scenarios.
The affective deals with the emotional potential of a student to approach any knowledge and apply that into oneself. And the psychomotor records the behavioral advancements of the learner upon being acknowledged with the education. These three hierarchical structures ensure the complete circle of learning and are termed as the 'Bloom's Taxonomy'. Himanshu is an impeccable expert in these methods and his interest in expanding his skills as an educator has allowed him to earn respect and limitless commendation in the education community.
Struggles and Success Stories-
Himanshu Jain wants us to understand that training and mentoring is not just about completion of curriculum. But it should shape the student's personality and decision-making process. Himanshu Jain has always had a deep passion for physics and engineering. His particular interest lay in the mechanism of technology acting as a productive catalyst towards human actions. In his life, Himanshu has witnessed the advancements in technology and always wanted to be a part of this revolution.
He chose the career of an education based on the principles of gaining more knowledge and sharing that to his students for the goal of attaining an enlightening experience. The universe has the power to give us resources and opportunities. In return, it asks us for the due diligence to constantly evolve and seek life-long learning. Himanshu knows that in order to be an expert in the field of education, he has to keep on challenging his abilities to further improve. So that his guidance can allow his students to know more about science, technology, cultures and innovation.
Himanshu Jain is skilled to teach hands-on experiential learning in the field of science and technology. He has collaborated with many educators and created project-based modules, which has allowed his students to actively engage in real-world applications. Such an approach has further motivated his students to pursue careers in STEM fields. Himanshu Jain is a STEM partner with Mechatron Robotics and has more than 10 years of experience in teaching Physics for students in curriculum like CBSE, IGCSE, AS-A Level, MYP and IBDP.
He is one of the top 30% teachers in the International Teachers Olympiad and is an IBO trained Physics Teacher and Extended Essay Supervisor. Himanshu Jain is also IBO trained for leading IB learning institute. Himanshu Jain completed his Bachelors in Electronics and Telecommunication and is a certified teacher for Virtual Teaching from Xperiential Learning Systems. He also completed a certification for a course in Augmented Reality and Virtual Reality in the education sector.
Himanshu's knowledge further expands for his workshop certifications in DP Physics CAT 1 and CAT 3 Extended Essay Workshop, which allows him to stay connected with updated developments in education and stay adapted to latest assessment criteria. Himanshu Jain also has the skill to operate on VERNIER Data Loggers along with a Course on Learning Online through collaboration and sharing identity from the University of Leeds.
Himanshu always believes in prioritizing the growth prospect of a student rather than prioritizing schedule. Success demands consistency and resilience and this is what he taught to more than 500 students in his career. His open-minded nature with diverse knowledge on education stresses on the fact that he wants his students to excel and grow. Himanshu Jain founded 'The Student Scoop' with a pivotal perspective towards embracing innovation, acquainting students with decision-making abilities, encouraging the concept of growth with collaboration, helping in development of his staff and list is endless.
Key Takeaways-
At Student Scoop, Physics is the main subject of concern and aims to provide high-quality education which is at par with international standards to the Indian students. Himanshu ensures that students under his tutelage can set foot to their career with an inclusive learning experience that is backed by aspirational benchmarks. The Student Scoop focuses on the updated learning skills by giving students the ground to think creatively and rationally under the branches of the holistic educational institution. Himanshu urges everyone to consider 'The Student Scoop' for gaining one of the best education in the spectrum of physics.
Himanshu Jain is himself inspired by Shiv Khera's quote, "You are the master of your own destiny". He has been effectively balancing the tedious task of professional and personal duties and wants to spread such compassion of balance to his students. Himanshu has won several awards like the Innovative Educator at Indian Education Summit 2022, Best Teaching Award in recognition of the contribution in the Excellence in Teaching by GTEA Conference 2021, Outstanding Teacher of the Year for the exemplary contribution in the field of education at the Global Education Summit and Awards 2021, Certificate of Commendation by the Management of the Jamnabai Narsee International School for excellent teaching and teamwork and many more. He wants to push the boundaries of learning and train students to be skilled in science and technology according to the latest industry demands. Himanshu says to us, "It's fun to do the impossible" and we see no stopping for him.