Dr. Arvind Kumar Srivastava (Advocate), was born in District Bareilly, Uttar Pradesh in 1975 and is currently practicing at District & Session Court Haridwar, Uttarakhand, India. Dr. Arvind Kumar Srivastava married Rekha Srivastava in 2003. She played an important role in the success and achievements of Arvind. Things that inspired Arvind to work as an advocate since 2001 is the nobility and honor of this profession and passion towards advocacy.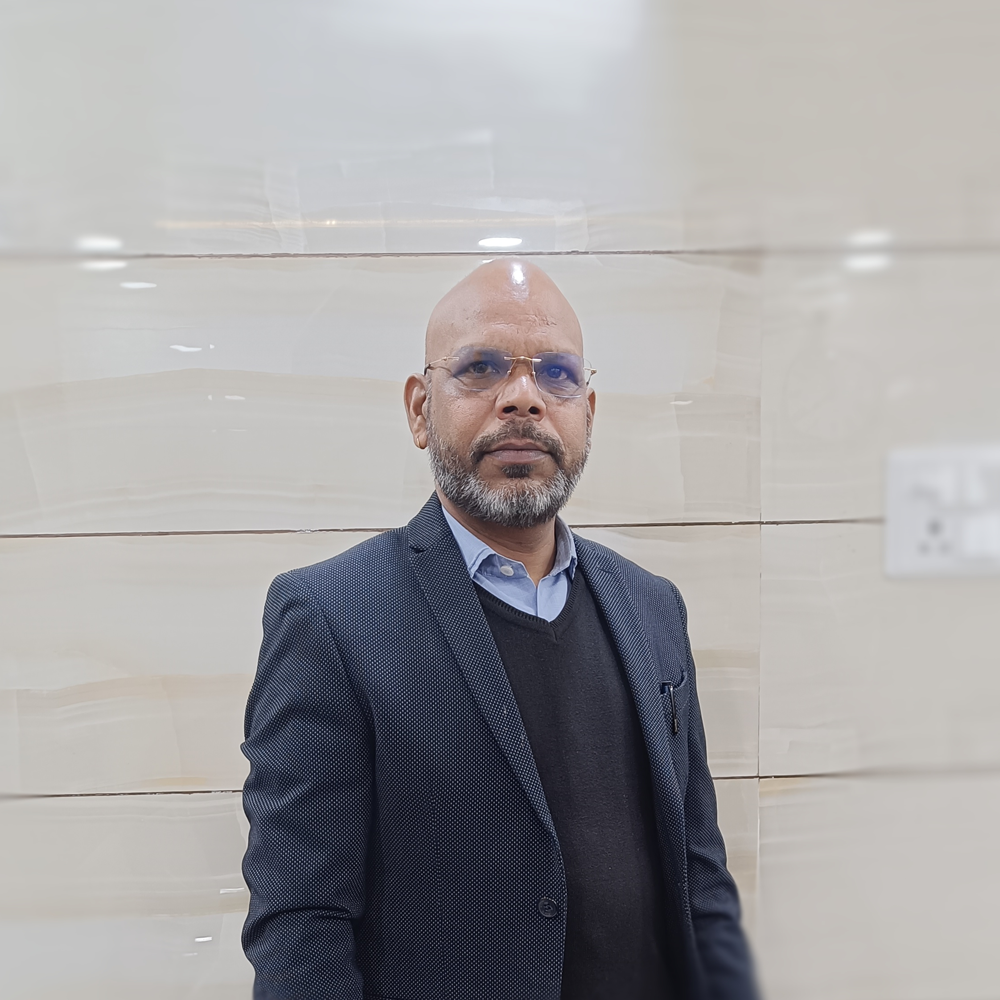 A Brief History-
Arvind did initial Schooling from "Panna Lal Bhalla Municipal Inter College Haridwar" and completed graduation from S.M.J.N. (PG) College Haridwar. To pursue his dream of being an Advocate, he took admission at J.V. JAIN Degree College, Saharanpur for a law degree in 1998 and completed it in 2001. Since then, he has been regularly practicing in the District and Session Court Haridwar.
Our interaction with Dr. Arvind Kumar Srivastava made us realize that he has chosen the law field for the betterment of society, which includes working for the benefit and upliftment of the economically weaker section of society. He also started a welfare foundation in 2012, "RULE OF LAW & JUSTICE" (let's make India exploitation free) which provides free legal aid and awareness to the financially challenged.
This foundation led him to meet various like-minded personalities as Mr. Ashok Kumar, I.P.S., currently posted as DGP Uttarakhand, INDIA. Ashok Kumar is a very socially aware person and was quite impressed with the work which Arvind was up to and Ashok with his team created a bureau named 'MAHILA AICHIK BUREAU' (a branch of Uttarakhand police) which works as a judicial place for women seeking justice.
Struggles and Success Stories-
Dr. Arvind met Sh. Rakesh Sinha (Member of Parliament of India) who inspired Arvind to work and research on the very important topic of 'TRIPLE TALAQ' on the ground level by meeting the real victims of the said custom. The extensive research done by Arvind for the book "TRIPLE DENIAL" includes the real interview of 28 Muslim women who were victims of the horrible practice and usually hesitate to come up front to share their truth.
This book was published by the India Policy Foundation with collaboration of related people. The success of this book and the relevancy of this topic could be measured by the remarkable date, 30th July 2019 when the Parliament of India declared the practice of TRIPLE TALAQ illegal and unconstitutional and made it a punishable act from 1st August, 2019.
Arvind's research for the book made him realize that the malpractice of the custom needs to be eliminated from the society at large and the people of the nation need to be reached out. So, Dr. Arvind Kumar Srivastava decided to publish his own book and authored "HAAN MAIN VIVADIT HOON..?" (Controversial Law and annalistic anthology), "MAIN NIRBHAYA HOON….?" (Explaining Indian laws in rape & sexual crimes) and was awarded "BHARTIYA SAHITYA RATNA AWARD".
Key Takeaways-
Arvind's work as an author portrays critical work which the readers would read & recollect the greater good and solve injustice of our society that we tend to ignore or blame for our fast lifestyle. "MAIN NIRBHAYA HOON ..?" was awarded best anthology of the year 2022 by Ukiyoto Publishing House and followed by an English translated edition, titled, 'AM I NIRBHAYA…!'.
Arvind was elected as General Secretary of the District Bar Association Haridwar in 2018. He is also appointed as a Member of TACs, BSNL Haridwar, Ministry of Communication, Government of India, for 2020-2022 and 2022-24. Arvind Kumar Srivastava has received multiple awards in his life which includes the important accomplishment of Honoris Causa the title of Doctorate from whereon Sh. Arvind Kumar Srivastava added the title of Dr. Arvind Kumar Srivastava. The title was awarded by Prof. (Dr.) Ripu Ranjan Sinha (Global Educational Promoter appointed by United Nations) on 11th July 2021 by Commonwealth Vocational University (C.V.U.) in Gurgaon, India.