The modern economy aligns with one of the best digital marketing agencies in India.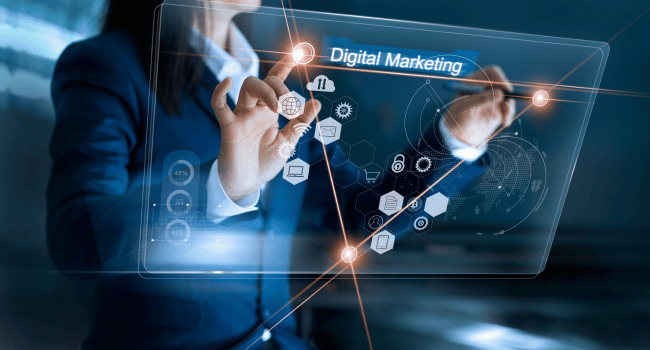 DIGINFO-
In the dynamic world of digital marketing, where the rules are constantly rewritten and new standards are set, one agency stands tall, leading the way with innovation and excellence – DIGINFO.
Founded in 2019 by four visionary individuals who foresaw the need for authentic and results-driven digital marketing services, DIGINFO has emerged as the shining star among Indore's premier agencies. DIGINFO is not just a team of experts working for you; they're partners working with you to propel your brand to new heights.
DIGINFO offers a comprehensive range of digital marketing services, covering everything from SEO, Social Media Management, Content Marketing, to meticulously crafted Sponsored Ads on platforms like Facebook and Google. But that's not all – they also boast a proficient IT wing, adept at developing websites and applications that are both visually captivating and functionally impeccable.
In the world of digital marketing, where success hinges on innovation, strategy, and expertise, your journey starts and ends with DIGINFO. They aren't just the top digital marketing agency in Central India; they're the architects of your brand's triumphant future. Trust DIGINFO – they are rewriting the rules of digital marketing, one success story at a time.
Hirola Infotech Solutions Pvt Ltd steps is a leading digital marketing services company in Bangalore, They gained a reputation for its innovative strategies, cutting-edge technologies, and exceptional results. With a client-centric approach and a team of skilled professionals, they have become the go-to choice for businesses looking to boost their online visibility and achieve sustainable growth.
Hirola Infotech Solutions Pvt Ltd offers a comprehensive suite of digital marketing services tailored to meet the unique needs of businesses across various industries. Their services include:
● Search Engine Optimization (SEO): Hirola employs advanced SEO techniques to improve website rankings and drive targeted organic traffic. Through on-page optimization, link building, and content creation, they ensure that businesses achieve higher visibility in search engine results.
● Pay-Per-Click (PPC) Advertising: With a team of certified Google Ads experts, they help businesses achieve instant visibility and generate qualified leads through strategic PPC campaigns. They analyze data, optimize ad performance, and maximize return on investment (ROI) for their clients.
● Social Media Marketing: They harness the power of social media platforms to build strong brand identities, engage with target audiences, and drive customer loyalty. From content creation and community management to influencer partnerships and social media advertising, they create impactful social media strategies that deliver results.
● Content Marketing: They understand the importance of compelling and relevant content in capturing the attention of potential customers. They develop data-driven content marketing strategies that include blog posts, articles, infographics, videos, and more, to increase brand awareness, establish thought leadership, and drive conversions.
● Website Design and Development: They create visually appealing and user-friendly websites that reflect the unique brand identities of their clients. Their team of web designers and developers ensures seamless functionality, mobile responsiveness, and optimized performance, resulting in enhanced user experiences.
Contact Now to get your business needs and Grow your business 10X times now.
Thanks Creation9-
Thanks Creation9 is a pioneering company in the field of Digital Marketing and Digital PR, with a mission to enhance brand visibility, authority, credibility, and trust. Headquartered in Ahmedabad, Gujarat, it is led by a dedicated solopreneur supported by a team of five virtual members.
Founded in 2012, Thanks Creation9 emerged as a result of the founder's entrepreneurial drive and desire to make a difference. With a focus on minimizing initial funding requirements and providing solutions to small businesses, individuals, and startups, the company initially ventured into the realm of Digital Marketing with a strong emphasis on SEO.
The journey wasn't without its challenges, notably the impact of the COVID-19 pandemic. However, the founder's resilience and determination ensured that Thanks Creation9 not only survived but thrived in the face of adversity. The company's impact has been widely recognized in the industry, solidifying its reputation as a fast-growing Digital PR firm.
Thanks Creation9 offers a range of digital services tailored to the needs of its clients which include Digital PR, SEO, Google Ads, Facebook Ads, and more. The company's target audience comprises local business owners, entrepreneurs, startups, coaches, and consultants. What sets Thanks Creation9 apart is its unwavering commitment to transparency in its processes and its ability to guarantee improved brand visibility and authority.
Seven Boats-
Founded by Debajyoti Banerjee in 2011, Seven Boats is a premier digital marketing agency and training institute. They offer a wide range of services, including Digital Marketing, Consulting, Strategy, Execution, and Training. They are operating as both an ROI-driven Digital Marketing & Branding Solutions provider and a Digital Media Training Institute.
Seven Boats Academy is their education-wing which offers offline and online digital marketing training. Since inception, Seven Boats has consistently grown, with a 30% annual growth rate, achieving an annual turnover of 1 crore rupees within a few years.
Seven Boats boasts a portfolio of 500+ global projects and has trained more than 100,000 students in 170 countries. Their impressive list of accolades includes 25+ awards and recognitions. They have also forged partnerships with 25+ premier institutions, earning recognition from esteemed organizations like the London Business School, IIMs, IITs, BITS Pilani, ICFAI Business School, Gitam University, JAYPEE University, IIEST Shibpur, ITS Ghaziabad, Ranchi University, Techno India University, BRAINWARE University, Calcutta Business School, Karnavati University, Calcutta University and more.
Their list of awards and recognitions include Chanakya Award from Public Relation Council of India, Bengal Entrepreneurship Recognition Award from The Bengal Chamber of Commerce, Silicon India Award, PRSI Engage Digital Summit recognition, AIAF, IEDRA award and many more.
Web Hooters-
WebHooters is where effective digital marketing strategy meets with expertise. Businesses are getting modern and so are the ways of services. Apart from a product that offers
value to the target audience, branding plays a huge role. Due to more consumption of data from the internet, online marketing is very important for a business to reach its target audience. This is where WebHooters aligns with years of experience.
The team of WebHooters looks forward to value-creation for the clients. If your business is strategizing pathways for higher revenues, curating brand reputation, WebHooters team provide expert services in SEO, Content Creation, Website Development, Email Blasts and many others. Digital landscape is vast and innovating on a daily basis.
In this competitive market, WebHooters is navigating services aligned with up-to-date knowledge and tools, so that your business gets all the resources needed to scale. Interestingly, the know-how to effectively pick the right keywords, is one of WebHooters forte. This necessarily sets them apart in this diverse industry.