"Uttar Pradesh's PPP Bid Evaluation Committee has approved the groundbreaking project for India's inaugural pod taxi system, connecting Noida International Airport and Film City. Tenders are set to be issued soon for the elevated corridor, which will feature 12 stations and an estimated cost of Rs 671 crore."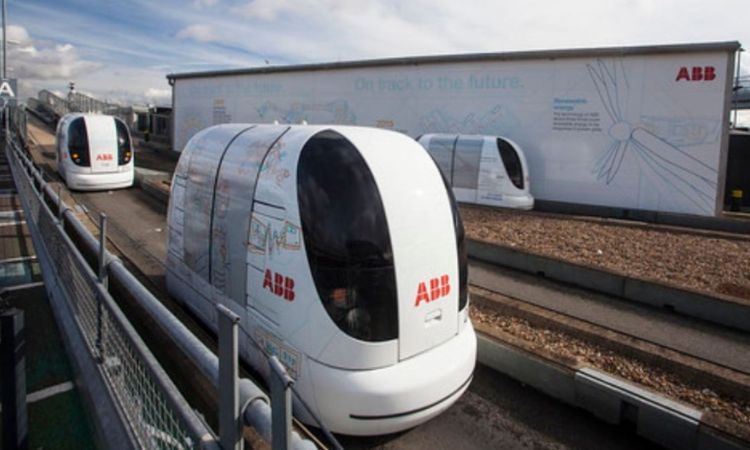 Image: Curly tales
The Uttar Pradesh PPP Bid Evaluation Committee has approved the initiation of India's first pod taxi project, known as Personalised Rapid Transit (PRT). This project will establish a connection between the upcoming Noida International Airport and the proposed Film City. Officials familiar with the matter have stated that tenders for the pod taxi project are likely to be issued by next week.
Pod taxis are automated vehicles designed to swiftly and efficiently transport a small number of passengers between specific stations. These vehicles are often modular, allowing them to be easily connected to form longer trains during peak hours of demand.
The Uttar Pradesh government has already received a detailed project report (DPR) for the pod taxi project. Last month, a presentation showcasing 18 functional and proposed PRT projects from different countries was presented to the Yamuna Expressway Industrial Development Authority (YEIDA), which is overseeing the project. The presentation report was subsequently submitted to the state government for inclusion in the DPR, which was prepared by the Indian Port Rail and Ropeway Corporation Limited.
Arun Vir Singh, CEO of YEIDA, announced that the Public-Private Partnership (PPP) bid evaluation committee met in Lucknow on June 7 to discuss the request for proposal (RFP) document. The committee approved the Pod Taxi or PRT project, and tenders for the project will be issued next week. The estimated cost of the project is Rs 671 crore. As it falls below the Rs 1,000 crore threshold, Cabinet approval will not be necessary before inviting bids.
Singh further revealed that the route connecting Noida International Airport in Jewar to the proposed Film City in sector 21 along the Yamuna Expressway will comprise 12 stations and cover a distance of 14.6 km. The entire corridor will be elevated, passing through Jewar Airport, Handicraft Park, Apparel Park, MSME Park in Sector 29, industrial units in Sector 32, and the Toy Park in Sector 33, before reaching Film City in Sector 21.
According to a YEIDA official, this project will mark the debut of India's pod taxi service and will be developed on a PPP model. The pod taxi track will be situated 100 meters above the ground, traversing various sectors. It is anticipated that once operational, the pod taxi service will serve over 35,000 passengers daily.