BLeap Digital Marketing- Your One-stop Destination for Sustainable Business Growth
Business growth and scalability are pivotal to ensure market sustainability. If you are strategizing pathways to increase profits in your business, tapping into the digital economy might be the right choice. At this juncture, the need of the hour is expertise in digital marketing. Here, steering in the right direction means aligning with BLeap Digital Marketing Agency, one of the best digital marketing agencies in Chennai. Since its inception in 2016, BLeap has been proactive in solving the pain points of their clients from diverse niches. The team of certified digital marketing professionals has years of experience in SEO, PPC ads (Paid Marketing), Social Media Marketing and Web Design & Development.
BLeap's distinguished projects have allowed them to work with clients like Lakme, Rane Group, Fischer, IIT Madras, Sathya Stores, and Mercedes Benz – Sundaram, TVS Group, Renault-Nissan, Royal Sundaram, Chola MS General Insurance, Jana Bank, and many more. The agency has multiple offices in Mumbai, Bangalore, Pune, and Texas, US. To solve any lapses in your business growth, BLeap Digital Marketing focuses on client's growth, which effectively starts with a FREE consultation and SEO auditing. BLeap believes in business productivity, where no stone is unturned when it comes to progress.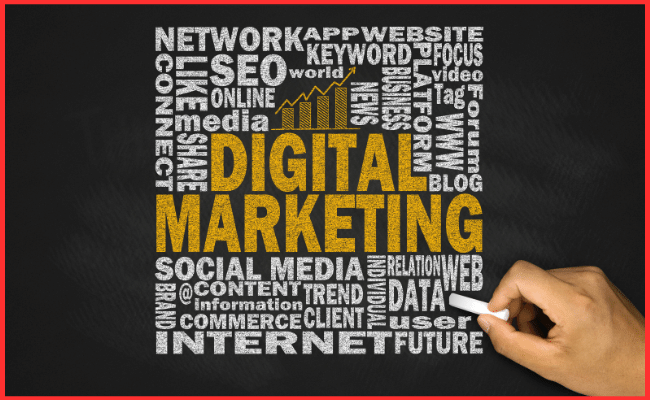 Digital Wolf
Digital Wolf is defined with the remarkable journey of creating the best services in digital marketing. After its inception in 2016, Digital Wolf started with just three team members that included an SEO expert, a Graphic Designer and an Ad Specialist. It took the agency just 1 year to navigate their services to renowned clients like:
Moople Institute of Animation & Design formerly Known as Hi-Tech Film & Broadcast Academy (Hi-Tech Animation)
The George Telegraph Training Institute
123 Home Paints

With the expertise of innovative industry trends, Digital Wolf expanded their tailored services to several education domains and service industries. Interestingly, due to impeccable client satisfaction, Digital Wolf excelled and forwarded multiple services like ERP Development, CRM development, Mobile Applications & many more. The agency addressed and solved one of the most challenging concerns for a marketing team, which is garnering quality leads and building a reliable brand recognition.
Currently, Digital Wolf has over 20 skilled team members who are working with more than 30 clients. Their reputation has allowed them to operate on 60+ crores of ad expenses on Digital platforms like Google & Meta. Along with creating more than 35+ customized softwares for client's business operations, Digital Wolf have delivered 50,000+ business for their clients and Millions of leads as of now from several digital platforms. One of the pivotal services of the agency includes speciality in Google Ads, Meta Ads and most importantly SEO, where they have delivered a lowest CPA of INR 930 for a product ticket size of 1.5 lakhs or above.
EZ rankings- A synergy of reliability and efficiency in digital marketing strategies
In the digital economy, businesses have to adapt to evolving technologies. Apart from curating a product or service that offers value to the customers, businesses need strategies to reach a wider audience. Due to vast opportunities for growth, digital marketing has become an effective tool for business scalability. But for any brand to create a reputation in the market, digital marketing services should be generated from vetted experts in the industry. EZ Rankings offers impeccable expertise in SEO, social media marketing, app development, content marketing, Pay Per Click (PPC), Web Design Development, brand reputation management, and several others.
EZ Rankings believes that an effective SEO strategy catered with an organic online presence boosts business development. The top priority for EZ Rankings is helping their client's website excel in the internet and rank high in searches. By working with more than 10,000 clients from over 28 countries, EZ Ranking's services are the industry standard as the team focuses on quality leads. As one of the top digital marketing agencies in India, EZ Ranking's services can connect with businesses of all sizes. The data-driven and high ROI approach positions EZ Rankings as one of your ideal choices for business growth.
Rank Spiders- Unleash Digital Magic
Digital Marketing is a diverse industry which requires experts to swiftly navigate a business' growth in the digital realm. Partnering with the compassion and experience of Rank Spiders, scalability for any business is imperative. Rank Spiders happens to be one of the best close-knit teams of industry veterans strategizing innovative ideas for achieving remarkable success. It is not a number game for them, but a deep-rooted emotional process. The talent team of Rank Spiders shapes their services to a client based on the specific demands and goals. So, as they call the 'one-size fits all solution' cannot generate the value which Rank Spiders want for their clients.
Services offered by Rank Spiders are-
SEO
Social Media Marketing
PPC
Graphics Designing
Website Development
Rank Spiders wants to focus on the fact that innovation is an evolution and they have to be the architects of adaptability and knowledge in the industry. This has helped Rank Spiders in offering an inclusive experience for their clients and thereby empowering high retention rate. With a vision to position themselves more than just a digital marketing agency for their client, Rank Spiders evokes friendship and collaboration. The team of Rank Spiders always looks forward to offering the most redefining digital pathways for a business. For them, it is about building a beautiful and long-lasting relationship.