BharatPe is a prominent QR code-based payment application designed to cater to the needs of offline businesses and retailers. With its corporate headquarters situated in New Delhi, the company has established an extensive presence with approximately five additional offices across the country. In this article will let you know about the BharatPe success story and How BharatPe is a Game-changer in FinTech.
This innovative software solution offers significant advantages to small retailers and Kirana store owners, enabling them to seamlessly accept UPI payments through the utilization of the BharatPe QR code.
| | | | |
| --- | --- | --- | --- |
| Headquarter | Founders | Year | Website |
| Delhi, India | Ashneer Grover, Bhavik Koladiya, and Shashvat Nakrani | 2018 | bharatpe.com |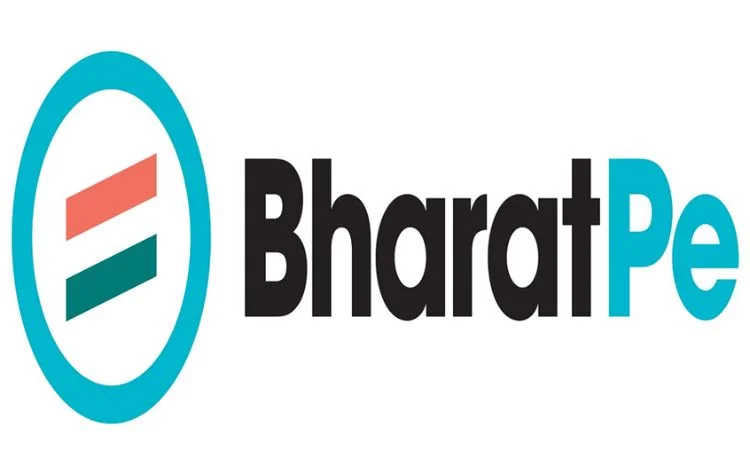 In addition to facilitating UPI payments, BharatPe extends its services by offering Bharat Swipe, a Point of Sale (POS) machine, for card acceptance, as well as support for small business financing. The platform also provides a user-friendly and interoperable QR code system, ensuring a smooth and hassle-free UPI payment experience for merchants and customers alike.
Furthermore, BharatPe plays a pivotal role in empowering businesses by offering merchant loans of up to Rs 7 lakhs, with flexible repayment options spanning from three to twelve months.
The BharatPe application, renowned for its efficiency in QR code payments, enables users to swiftly initiate transactions, resulting in funds being seamlessly deposited into their respective bank accounts. The fundamental mission of BharatPe is to democratize payment processes, making them accessible and cost-effective for all customers. It is driven by a commitment to assist businesses of all sizes in simplifying their payment operations while striving for financial inclusivity.
During the era in question, a prevailing business paradigm primarily functioned within a closed ecosystem, necessitating the installation of numerous QR codes by merchants to facilitate payments through various payment gateways. Nevertheless, BharatPe astutely harnessed a fundamental trait of the Unified Payments Interface (UPI): interoperability.
This strategic move proved highly advantageous for merchants, as it simplified their operations by necessitating only a single QR code for receiving payments from all government-endorsed payment gateways, obviating the need for transaction fees.
BharatPe's distinctive business model presents a noteworthy challenge, as it raises questions about the company's revenue generation when it levies minimal charges on vendors and business proprietors. The solution to this challenge lies in an alternative facet of BharatPe's operations.
Ashneer, the Managing Director, identified that small business proprietors displayed reluctance in incurring fees associated with digital payments, while demonstrating willingness to bear interest costs on loans secured for business expansion purposes. Thorough market analysis led BharatPe to introduce a novel service offering loans to business and shop owners, thereby establishing a lucrative revenue stream.
BharatPe – An Overview of Its Operations
In the realm of merchant services, BharatPe has established itself as a noteworthy player, attracting a substantial following among merchants. The importance of lending services in the business landscape, whether catering to small or large enterprises, cannot be understated, and BharatPe's lending business is no exception to this rule.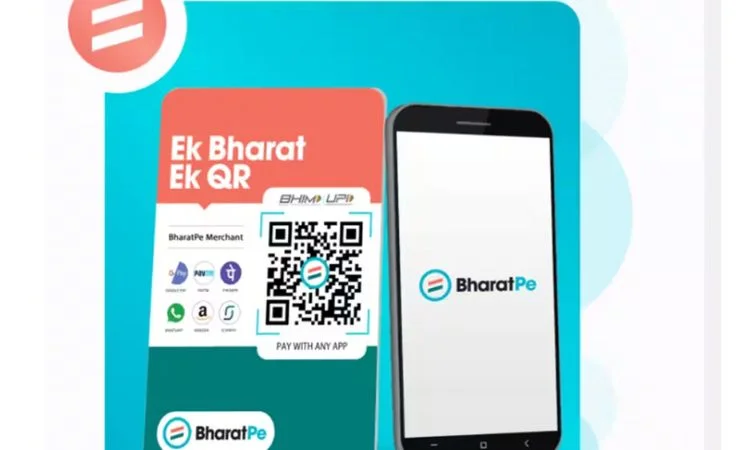 BharatPe offers a dedicated platform designed to assist offline merchants in their financial endeavors. It is worth noting that payment applications of this nature often face the challenge of generating revenue while facilitating free transactions on their platforms. Regrettably, those processing UPI payments are constrained from levying even a modest commission on merchants.
BharatPe distinguishes itself not only by its functional offerings but also by its user-friendly login and interface.
 Additionally, it extends the convenience of creating a BharatPe credit card for merchants who maintain an account with the service.
BharatPe :Business Model Overview
BharatPe is an Indian QR code-based payment company that operates under a unique B2B2C model, effectively benefiting both consumers and merchants, including shop owners and various business entities. The company's mobile application facilitates payments from over 100 widely used mobile apps integrated into India's Unified Payments Interface (UPI) system. This innovative approach is in alignment with multiple reports published in February 2022.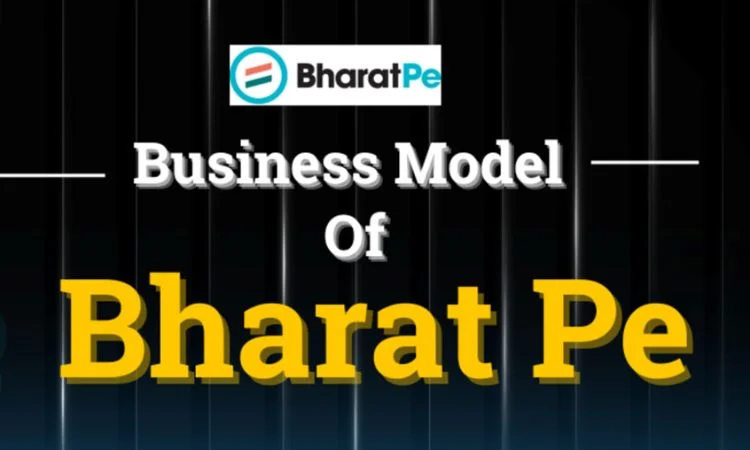 BharatPe's versatile QR code solution allows merchants to consolidate payments from a broad spectrum of popular mobile applications, such as PayTm, WhatsApp, Mobikwik, Amazon Pay, BHIM, Google Pay, Freecharge, and TrueCaller. Notably, the company offers retailers the advantage of receiving prompt credit for transactions directly into their bank accounts on the same day.
BharatPe's commitment to seamless and inclusive digital payment solutions has positioned them as a prominent player in the Indian financial technology landscape, further enhancing the convenience and efficiency of payment processing for both businesses and consumers.
In the year 2021, a notable roster of distinguished cricketers, including Rohit Sharma, Jasprit Bumrah, KL Rahul, Mohammed Shami, Ravindra Jadeja, Suresh Raina, Shreyas Iyer, Prithvi Shaw, Sanju Samson, Yuzvendra Chahal, and Shubhman Gill, were officially appointed as esteemed brand ambassadors for BharatPe.
BharatPe's Revenue Model: A Professional Analysis
BharatPe, a pioneering player in the digital payments industry, operates on a revenue model that centers on delivering a comprehensive digital payment platform to its customers. Additionally, the company has developed a dedicated application catering to its merchant partners, facilitating the digital crediting of transactions. Notably, BharatPe distinguishes itself by offering favorable interest rates on these digital credit services to its merchant clients.
A fundamental aspect of BharatPe's revenue strategy lies in the symbiotic relationship between credit facilities and application usage. This interdependence creates a mutually reinforcing cycle that contributes to the overall revenue generation on the platform. Given that BharatPe is a startup, a primary focus is placed on nurturing the merchant-oriented aspect of their business operations.
This strategic emphasis on merchants aligns with their commitment to providing innovative financial solutions while ensuring their financial sustainability.
BharatPe's remarkable journey through fundraising endeavors has yielded an impressive total of $720 million across a span of 12 funding rounds. This extraordinary achievement culminated in the company's distinction as the 19th unicorn to emerge in 2021, further solidifying its presence in the financial technology (Fintech) landscape. Notably, this fundraising success has elevated BharatPe to the coveted ranks of the Top 5 most highly valued Fintech startups in India.
In its most recent debt financing round, conducted on October 25, 2021, BharatPe achieved a noteworthy feat by securing a substantial capital infusion of Rs 100 crores (equivalent to $13.32 million) from MAS Financial Services Pvt Ltd. This financial injection serves as a strategic milestone for the company, reinforcing its commitment to enhancing and expanding its merchant lending vertical. The capital acquired from this round will play a pivotal role in further solidifying BharatPe's position in the market and bolstering its financial offerings to merchants.
BharatPe's former Co-founder and Managing Director, Mr. Ashneer Grover, found himself entangled in a series of controversies beginning early in the year. Subsequently, he initiated a voluntary leave of absence, which was later mandated by the company's board.
The circumstances surrounding Mr. Grover's position had become increasingly uncertain since the end of January, rendering his return to the company highly improbable. Despite these challenges, Mr. Grover remained resolute in safeguarding his ownership stake in the company, a matter of great importance to him.
 To this end, he engaged the services of Karanjawala & Co., a prominent law firm based in Delhi NCR. Furthermore, he sought recourse through the Singapore International Arbitration Centre (SIAC). However, his eventual resignation was confirmed on February 28, 2022.
Following the departure of both Mr. Ashneer Grover and his wife, Madhuri Grover, as well as the resolution of boardroom conflicts, BharatPe's Chairman, Mr. Rajnish Kumar, announced on April 2, 2022, the company's intention to pursue an Initial Public Offering (IPO) within the next 18-24 months. This strategic move signifies an important milestone for BharatPe's future.
BharatPe – Remarkable Growth and Revenue Achievements
BharatPe has garnered notable attention in the recent news and through extensive studies, demonstrating a remarkable trajectory of growth. As of December 2021, the company has secured its position as the fourth-largest player in the UPI (Unified Payments Interface) landscape, following closely behind industry giants such as Google Pay, PhonePe, and PayTm. What sets BharatPe apart is its efficient utilization of resources, achieving this significant milestone with prudent spending.
In addition to its UPI standing, BharatPe has made impressive strides in the private Point of Sale (POS) category. As of January 2022, the company proudly holds the third position in this segment.
This achievement underscores BharatPe's commitment to innovation and adaptability in the evolving landscape of digital payments.
A key contributor to BharatPe's rapid expansion is its substantial impact on the overall Payments Transaction Processed Value (TPV). Remarkably, the company accounts for approximately 20% of the total TPV. This contribution highlights the trust placed in BharatPe's services and the efficiency of its payment processing infrastructure.
BharatPe has also made significant strides in expanding its presence across the nation, with over 100,000 BharatSwipe machines deployed in 16 cities. These machines facilitate transactions amounting to over Rs. 1400 crores every month, as of July 2021, according to various reports. This substantial growth underscores BharatPe's dedication to providing efficient payment solutions to a wide range of businesses and consumers.
Furthermore, BharatPe's impact extends to various segments of small merchants, including Kirana store owners, restaurant proprietors, and entrepreneurs with multiple outlets. The overwhelming response from these diverse business owners underscores the company's ability to meet the distinct needs of a wide array of entrepreneurs, ultimately contributing to its remarkable growth and revenue achievements.
Conclusion 
BharatPe's success story is marked by its innovative approach to digital payments, efficient resource utilization, and a commitment to financial inclusivity. Despite leadership challenges, the company remains focused on its growth and expansion, with plans for an Initial Public Offering, signaling a promising future in the Indian fintech industry.