In this discourse, we shall delve into the noteworthy brand endorsements graced by Virat Kohli and elucidate the influential role he embodies as a trusted brand ambassador.
Virat Kohli, the celebrated Indian cricketer and erstwhile captain of the Indian national cricket team, has undeniably made a significant impact in the realm of brand endorsements. Possessing exceptional talent and an undeniable magnetic appeal, Kohli stands as the preferred choice for a multitude of prestigious brands. It is worth noting that in 2020, he was the sole cricketer to secure a spot on Forbes magazine's prestigious list of the top 100 highest-paid athletes. His impressive earnings, approximately amounting to Rs 175 crore from brand endorsements, set unprecedented benchmarks in both the realms of Bollywood and sports.
Prominent Brands Supported by Virat Kohli Renowned for his role as a coveted brand ambassador, Virat Kohli has cultivated affiliations with a multitude of esteemed brands, thereby consolidating his stature as a preeminent influencer in the domain of brand endorsements. We shall delve into an examination of select distinguished brands that have had the privilege of enlisting Virat Kohli as their brand ambassador:
Myntra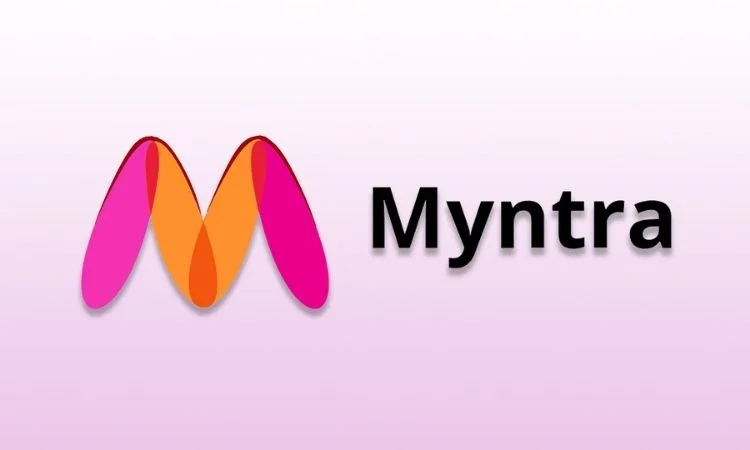 Virat Kohli's affiliation with Myntra, the prominent online fashion and lifestyle platform, represents a significant addition to the brand's distinguished roster of ambassadors. Aligned with their "Be Extraordinary Every Day" campaign, Myntra has chosen to acknowledge Kohli's exceptional persona and his remarkable capacity to motivate individuals to transcend their limits. In his role as a brand ambassador, Kohli epitomizes the ethos of exceptionalism and encourages people to embrace their distinctiveness. With his compelling vitality and unwavering enthusiasm, he truly embodies the core mission of Myntra, which is to empower individuals in expressing themselves through fashion. This alignment makes him a perfect embodiment of the brand's overarching vision.
It is worth noting that in 2019, Myntra introduced celebrity power couple Virat Kohli and Anushka Sharma as their inaugural brand ambassadors.
Duroflex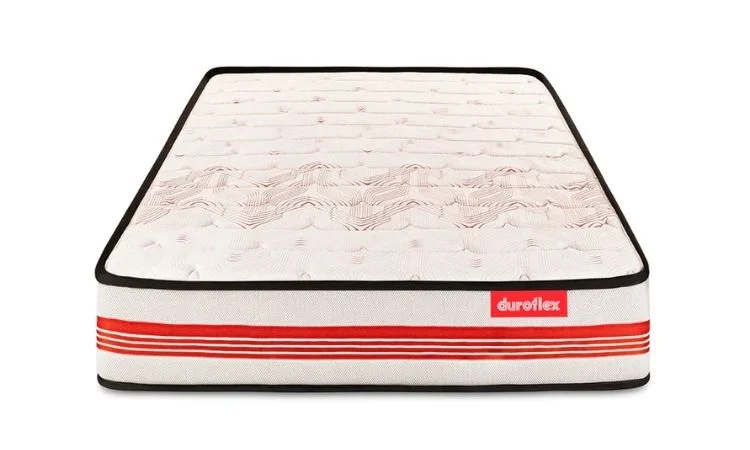 Duroflex, a prominent provider of sleep solutions, forged a strategic alliance with celebrated cricketer Virat Kohli in May 2023, appointing him as their brand ambassador. This partnership marked the inception of the "Great Sleep, Great Health" campaign, which is designed to underscore the critical importance of high-quality sleep in the context of overall well-being. As the official face of Duroflex, Mr. Kohli will serve as a passionate advocate for the fundamental role that restorative sleep plays in fostering a holistic and healthy lifestyle. Through this collaboration, Duroflex and Virat Kohli share a common commitment to inspiring individuals to prioritize the pursuit of quality sleep as a cornerstone of enhanced physical and mental health.
Puma
In a notable development that transpired in February 2017, Puma, the esteemed sports apparel brand, entered into a significant agreement with Virat Kohli, a prominent cricketer. This strategic alliance saw Mr. Kohli committing to an extensive eight-year contract with Puma, valued at a remarkable INR 110 crore, thereby solidifying the partnership as a formidable presence in the sports industry. Additionally, this collaboration resulted in the launch of the One8 brand in conjunction with Puma during the same year.
This enduring association has not only augmented Puma's positioning within the market but has also underscored the brand's profound confidence in Virat Kohli's extraordinary skills and unwavering commitment to his craft. In his capacity as a brand ambassador, Virat Kohli epitomizes the quintessential spirit of perseverance and ardor for sports, a reflection of Puma's own dedication to the realms of performance and style.
Audi India
In 2015, Audi forged a strategic partnership with Virat Kohli, the celebrated Indian cricket luminary, appointing him as its esteemed brand ambassador. This affiliation was subsequently extended in 2021, solidifying Audi's ongoing commitment to Mr. Kohli as its brand representative. This synergistic association underscores the seamless harmony between Kohli's compelling and dynamic personality and Audi's unwavering dedication to delivering opulence and top-tier performance.
With his captivating presence and unwavering commitment to achieving the highest standards of excellence, Virat Kohli embodies the core values that Audi proudly upholds. This collaboration further bolsters Audi's standing within the Indian market, reaffirming the brand's dedication to excellence and luxury.
Noise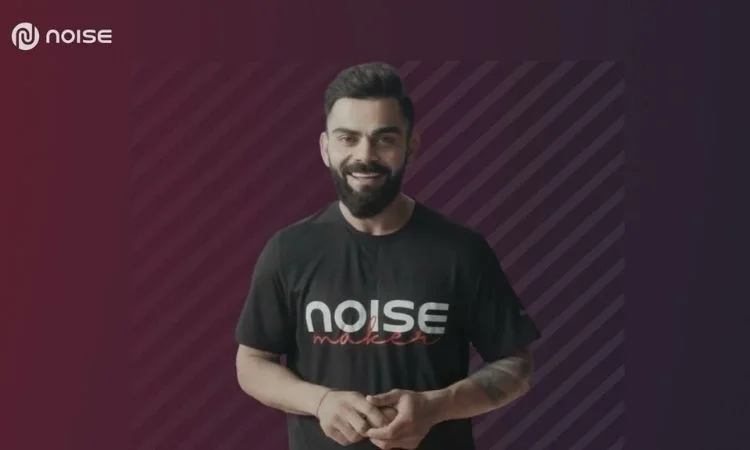 In December 2022, Noise, a prominent Indian technology brand, proudly announced Virat Kohli as its official brand ambassador. This strategic partnership between Kohli and Noise underscores the company's unwavering dedication to innovation and state-of-the-art technological advancements. This collaboration reflects Noise's overarching objective to inspire individuals to strive for excellence and realize their utmost capabilities.
Kohli's dynamic personality and unparalleled determination perfectly align with Noise's overarching vision of providing sophisticated and intelligent products to discerning, technology-savvy consumers.
Star Sports
In the year 2023, Star Sports strategically engaged the services of the esteemed cricketer, Virat Kohli, to serve as the brand ambassador for their promotional campaign titled "Shor On, Game On," associated with the prestigious TATA Indian Premier League (IPL). Star Sports, the official television broadcaster for the TATA IPL, unveiled an enthralling promotional video featuring Mr. Kohli, accompanied by the resonant slogan, "Har Ghar Banega Stadium," which translates to "Every Home Will Become a Stadium."
This partnership has been forged with the express purpose of stoking the enthusiasm of cricket aficionados across the nation, emphasizing the IPL's remarkable capability to replicate the stadium-like atmosphere and experience within the confines of individuals' homes.
Blue Star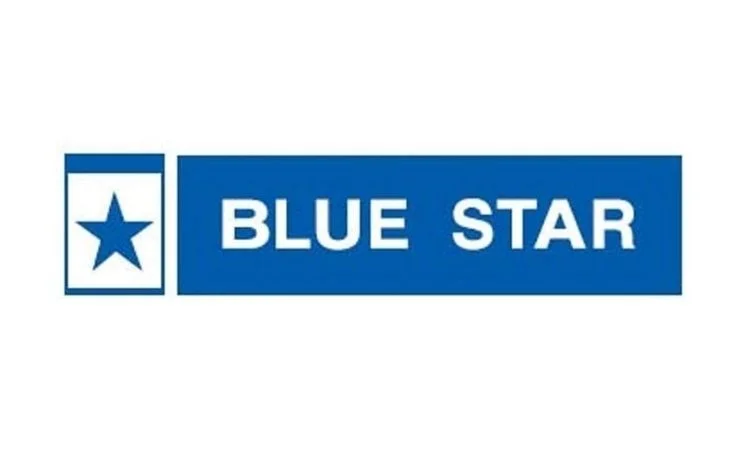 In 2019, Blue Star, a prominent Indian multinational enterprise specializing in home appliances, strategically forged an alliance with the renowned cricket icon, Virat Kohli. This partnership marks a significant milestone for the brand, as it mirrors Blue Star's unwavering dedication to excellence and pioneering innovation within the industry. As the brand's ambassador, Mr. Kohli epitomizes a relentless pursuit of perfection and an ardent enthusiasm, harmoniously resonating with Blue Star's ethos of continuous innovation and unwavering commitment to customer gratification. This collaboration serves as a pivotal step in Blue Star's overarching strategy to fortify its brand identity and broaden its outreach to a more extensive and diverse demographic.
MRF Tyres
In 2015, MRF Tyres, a renowned tire manufacturing company, entered into a three-year brand ambassadorship agreement with the esteemed cricketer Virat Kohli. During this initial period, Mr. Kohli was reportedly remunerated with a substantial annual compensation of Rs 8 crore for his association with the brand. Recognizing the substantial value and influence he brought to the partnership, MRF Tyres decided to extend their collaboration in 2017, committing a staggering investment of Rs 100 crore for an extended term of eight years.
Under the terms of this renewed agreement, Virat Kohli's annual remuneration increased to an impressive Rs 12.5 crore. This enduring partnership serves as a testament to the trust and success mutually enjoyed by both Virat Kohli and MRF Tyres in their collective pursuit of promoting excellence and outstanding performance.
Phillips India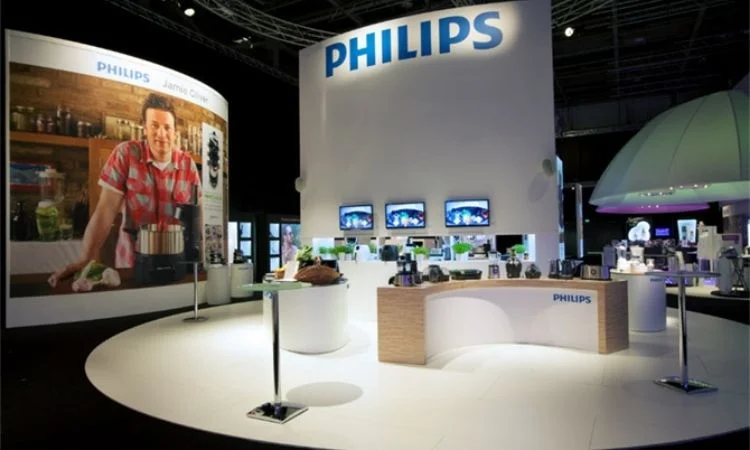 Virat Kohli's association with Philips as their brand ambassador for male grooming products stands as a testament to their shared dedication to delivering excellence. This partnership between Kohli, a renowned icon of style and self-assuredness, and Philips, a prominent name in grooming solutions, has been notably influential. In the year 2022, Philips India introduced the #TenOnTenYou campaign, prominently featuring Kohli, with the objective of addressing societal biases and instilling empowerment among millennials to wholeheartedly accept their authentic selves. With Kohli's endorsement, Philips consistently encourages men to present themselves at their finest, while embracing their unique grooming practices with unwavering confidence.
Great Learning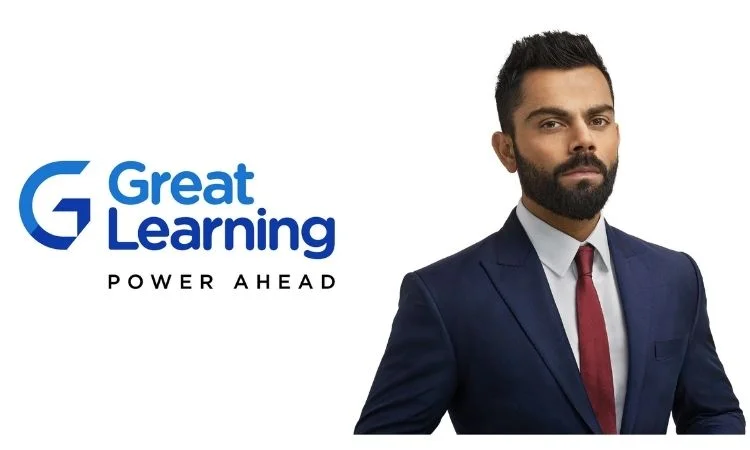 Virat Kohli's partnership with Great Learning, a prominent player in the field of online education, generated considerable excitement. Through this strategic collaboration, Great Learning sought to harness Kohli's substantial influence to motivate individuals to embark on a continuous journey of self-improvement and skill enhancement. As the brand ambassador, he embodies the ethos of growth and excellence, aligning seamlessly with the values and aspirations of Great Learning's target demographic. Virat Kohli's unwavering commitment to his craft and his relentless pursuit of excellence position him as a truly inspirational figure for those in pursuit of personal and professional development.
In 2020, the company unveiled the "Power Ahead" campaign featuring Virat Kohli. This campaign places a distinct emphasis on underscoring the significance of higher education and the lifelong pursuit of learning.
Himalaya
In 2019, Himalaya, a renowned brand in the wellness and personal care industry, appointed the esteemed cricketers Virat Kohli and Rishabh Pant as their brand ambassadors. This strategic partnership exemplified the harmonious convergence of the cricketers' influential public personas and Himalaya's steadfast commitment to delivering natural and efficacious products.
Virat Kohli and Rishabh Pant's collaboration with Himalaya served as a powerful medium for conveying the brand's message of comprehensive well-being and the advantages of utilizing natural ingredients in personal care. Their endorsement substantially bolstered Himalaya's credibility and strongly resonated with consumers who greatly admired the cricketers' unwavering dedication to fitness and the promotion of healthy lifestyles.
Manyavar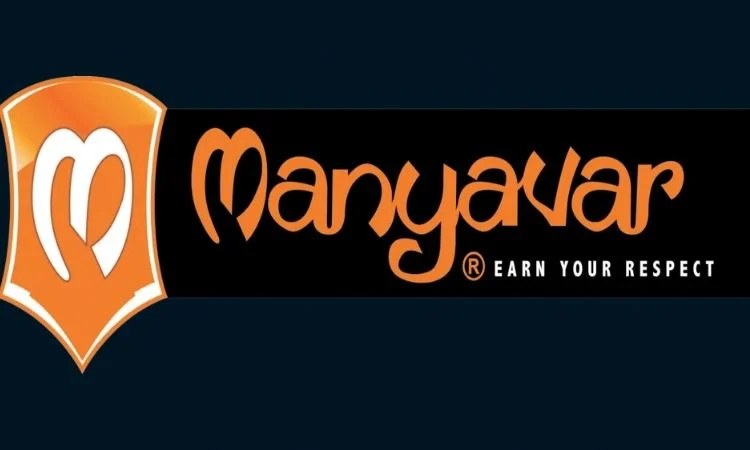 In 2016, Manyavar, a distinguished brand in the realm of ethnic wear, took a strategic step by appointing Virat Kohli as its brand ambassador. This collaboration with Virat Kohli has come to symbolize a perfect fusion of elegance and style, encapsulating the very core of Indian cultural traditions. Virat Kohli emerged as the quintessential representation of Manyavar, embodying the brand's unwavering commitment to commemorating festivities through their exquisite range of traditional attire.
Under Virat's stewardship, Manyavar unveiled a noteworthy advertising campaign known as 'Aadha-Aadha.' This campaign, featuring Virat Kohli, artfully conveyed the importance of shared responsibilities in a marriage, commencing with the financial aspects of wedding ceremonies. This poignant campaign resonated deeply with the audience, accentuating the values of unity and mutual support in the sacred institution of matrimony.