Travel and tourism is the perennial industry on this planet. The industry can be roughly divided into two segments. These are national and international trips. The US travel and tourism industry alone generates more than $1.5 trillion in economic output in one year. Out of the more than 25 sub-sectors of the industry, three sectors: catering, air travel and accommodation account for more than 45% of the total production. However, the accommodation segment takes the first position. In this article you will understand about the successful travel business ideas in India.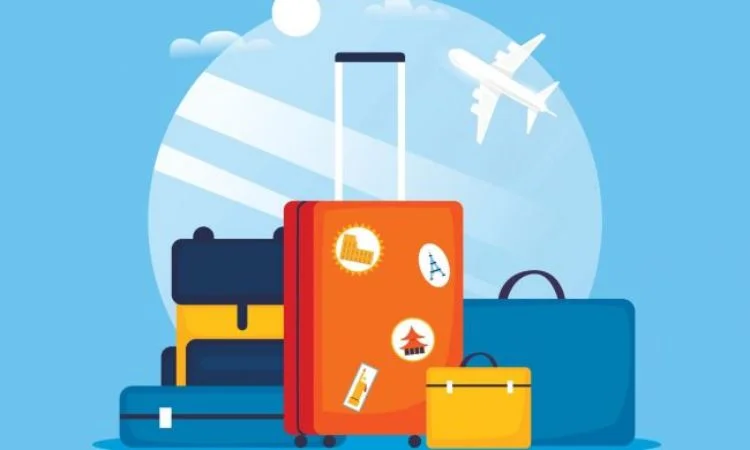 Air travel and gastronomy are also in second and third place. Undoubtedly, tourism in India has proven to be one of the most lucrative business opportunities over the years. The country is rich in culture and heritage and around a billion people travel to India every year. Not only people from foreign countries but also people in India travel across different states and cities to explore their beauty. The tourism industry has always been a satisfying industry from a business point of view. It's not a commercial idea, but it offers numerous commercial opportunities.
With a variety of business ideas in the travel and tourism industry, the industry has achieved notable success apart from the financial stability, the tourism business is also exciting and thrilling. People rave about the idea of ​​travelling for money and it could become a reality for you. Tourism business ideas are the most enduring and profitable business ideas in India. at this time due to the availability of several stunning locations in the country. When we talk about travel business ideas, most people only think of the tour guide business, but there is a wide range of them.
Travel Business Ideas 2022
Below listed are the most lucrative tourism business ideas in India. These business ideas are the leading income generators in the tourism industry.
1. Tourist Guides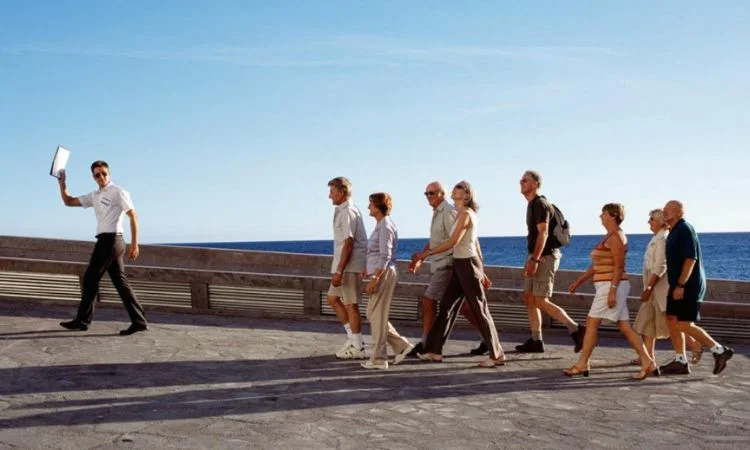 Tour guides are one of the most well-known business ideas in the tourism industry. The demand for tour guides has always been high in the Indian market. There are several travellers visiting the unknown part of the nation who seek professional guidance to help them explore the place right. This tourism business idea offers a great source of income and does not require any investments. To become a tour guide of a specific area, you must have all the necessary data in place to guide your customers. You can also expand your business by collaborating with different tours and travel agencies.
There are numerous instances when one may encounter obstacles when travelling to a foreign country. Many travel companies offer travellers pre-trip insurance. to a new place that will only make up for the mishap. There is a great need for a solution that can help travellers in emergency situations. With the growing demand for such solutions, real-time travel assistance services are emerging. India Assist is one such tech app that helps foreign travellers by connecting them with the right solution in case of unforeseen circumstances such as medical emergencies, theft or luggage. Loss, Dispute and Transit, etc.
The world's first real-time assistance service, India Assist, has researched more than 2,000 potential obstacles one might encounter while travelling to India and offers assistance. India Assist is also named Opportunity of 2019 by Franchise India due to its characteristics such as a low investment business model, zero-footprint, incredible operating profits and attractive return on investment.
2. Travel Agency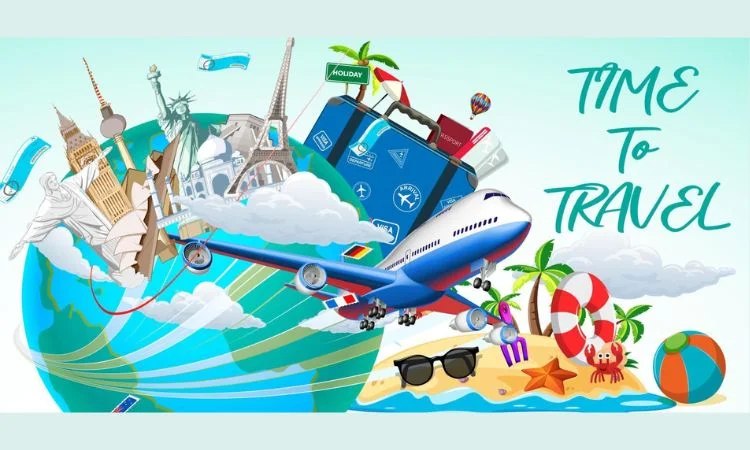 The travel agency serves to accommodate several tourists visiting an unfamiliar place. The travel agency is one of the trending tourism business ideas in India. Travel agencies offer different packages to customers from different cities depending on their budget. Travel agency deals in providing tickets, hotel reservations, pick-up and drop-off, tour guide, breakfast and professional guidance for clients in their journey. All of these products are part of your package and your hotel, several travel days will also affect your package.
3. Hop-On-Hop-Off Service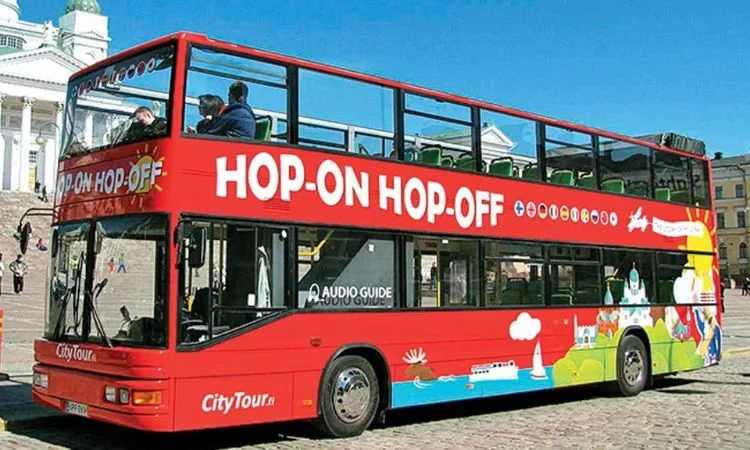 The concept of hop-on-hop-off (HOHO) is a very common term when someone is talking about western tourism. But in India, it is not a common phenomenon. This makes it another opportunity to explore. Hop-on hop-off tours allow you to hop on and off a bus to any destination of your choice without being tied to fixed schedules or ticket reservations. Help travellers get around the city independently. A travel tech start-up, goMowgli, has brought the concept to India, offering sightseeing tours in Kerala, Goa and Karnataka. goMowgli allows users to purchase a pass for a set number of days through its website and provides information on the location of the next bus. As HOHO is a less explored opportunity in the Indian tourism scene, this service appears to be a profitable venture.
4. Night Club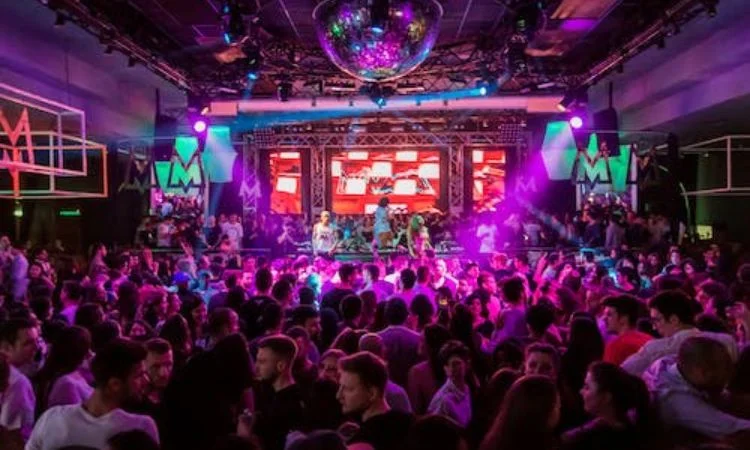 Before you start thinking about starting your nightclub, you need to consider several factors, most notably the scope of your business. It's an area of ​​big commercial investment, but it wouldn't make sense unless it's in a specific area. For example nightclubs in Goa is a great idea but at the same time opening a nightclub in Haridwar is a terrible idea. The city, therefore, plays an important role in this. Apart from those nightclubs, it is a great tourism business idea for young people who like to party in nightclubs after spending the whole day in the city. Nightclubs have proven to be a great source of interest for entrepreneurs looking for opportunities.
5. Photography Business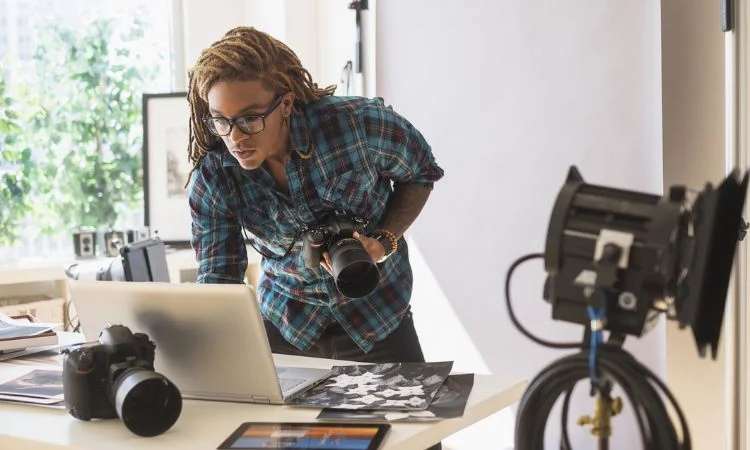 The photography business is another great way to make money in the tourism industry. If photography and travel are your passions, then this business idea would be perfect for you. a professional camera. So in this scenario, they just want to teach them professional photography skills and beautiful travel photos. You can start this business on your own and make all the investments you need. It is a digital camera. So it's a great low investment one-man business that you can start yourself.
6. Tourism Blogger
Tourism blogs, like any other business blog, are also very trendy these days. Advancement in digital marketing has made the blogging business flourish and now there are millions of opportunities in the blogging world depending on your niche. A travel blog is a great way to make money in the tourism industry. People always search the internet for the place they are going to visit before their trip to get all the useful information. Blogging is now a great way to make money in any field and it requires very little investment.
Is Travel Business profitable in India?
The travel sector is growing phenomenally as Indians book tickets on the go. With the market set to grow from 18 million to 3.05 billion outbound travellers over the next 57 years, there's a fleet of travel start-ups in the market right now, but one of them claims it's turned profitable this fiscal year. The average annual salary for travel agents is around Rs 28 lakhs (on average), the lowest annual salary is Rs 14 lakhs and the top earners in this industry earn over Rs 50 lakhs. The median wage is calculated by having half of the workers earn less than this amount and the other half earn more.
Is owning a travel agency profitable?
Full-time independent agents and independent contractors sold less than half of the trips, averaging $388,684, and generated revenue of $47,502, or 12.2%. Corporate agents booked much higher volume, averaging $1.11 million per agent, but the percentage return on those sales was much lower, averaging $90,713, or 8.1%. Travelling telemetry nurses have one of the highest paying jobs in travelling nursing, earning approximately $130,870 per year. This salary equates to $62.92 per hour, $2,517 per week, or $10,910 per month.
Online Travel Business Opportunities
What are the opportunities in Tourism?
Tourism and hospitality create diverse employment opportunities in different sectors such as accommodation, catering, transport services, travel agencies, tour operators, and natural and cultural attractions. The travel industry has grown exponentially in recent years. One of the many factors responsible for the growth of this industry is the increase in consumer purchasing power. Technological advances have proven to be the most important $6 trillion in 2020. With the easing of pandemic restrictions and increased business opportunities in the tourism industry, these numbers are expected to continue rising. To differentiate in the travel industry, entrepreneurs need to identify the right business model and the ideal travel and activity booking software to successfully launch an online travel marketplace. Here are some online business opportunities in the travel and tourism industry.
1. Online Hotel, Flight and Rental Car Booking Marketplace
With digitization taking centre stage, people are turning to Google and searching for places to visit. Before the trip, transportation and accommodation are two important elements to consider during the research phase.
2. Run Vacation Rental Booking Marketplace
Booking hotels and taxis cost more money than renting accommodation. It all started in 1996 when a couple in Colorado was looking for a way to rent their ski condo and created a website. On the rental reservation, owners list their apartments/condominiums/condos for rent. Travellers can search for rental locations in their desired areas and choose the one that suits them best in terms of size, cost, location, etc.
3. Launch Online Travel Discussion Platform
This platform makes it easy for travellers to decide whether or not to take the trip and if so, what is the best option during the trip. These platforms provide advice to help people find the best travel destinations and inform nearby tourist spots about the travel destination. through user-generated content (UGC).
4. Online Travel Adventures Booking Marketplace
Travel should never be limited to sightseeing, trying different cuisines and exploring museums. Many travellers often wanted to experience new adventures and focus on experiencing a city/country. This demand opened up opportunities for business owners to invest in a company. Equipment rental market – a profitable business idea. While the nature of travel has evolved over the years, the industry came to a premature halt during the pandemic. Now in the thick of it with the easing of travel restrictions and people's growing interest in seeking adventure, adventure booking websites are gradually returning to normal. People are looking for different travel destinations that offer unique adventures to go on. For example, places like Australia and New Zealand offer skydiving, jumping and bungee jumping adventures, while Turkey offers the subtle hot air balloon adventure, Costa Rica offers rafting and the list is endless.
5. Online Bike Rental Marketplace
Sharing economy companies have thrived over the years, especially after the advent of Airbnb. The peer-to-peer (P2P) marketplace for bike rental is one of those collaborative business ideas where trusted bike owners connect with users who want to rent or borrow a bike. Renting a bike is extremely popular, especially in cities where people commute amid traffic congestion.
Conclusion
The tourism business industry is full of opportunities for entrepreneurs seeking choices for their start-up. It's an ever-growing industry as a result of individuals are continually getting to travel. And once we narrow down the tourism business opportunities to merely Bharat then you may feel that our country is full of wonderful locations, picturesque destinations from north to south. thanks to the supply of numerous traveller places in India and also the fact that it is popular among foreign tourists and the share is increasing, India could be a great spot to have a tourism business because the opportunities are endless and it conjointly makes a fairly exciting career possibility that we tend to all ask for in our life.
Also Read More –
Home Based Business Ideas for Students in India
13 Most Successful Easy Startup Business Ideas In 2022