Toyota, a Japanese automaker, announced on Thursday that it would increase its investment in a facility in the state of Guanajuato, central Mexico, by $328 million as it tries to modify its manufacturing procedures for a new hybrid version of its Tacoma pickup vehicle.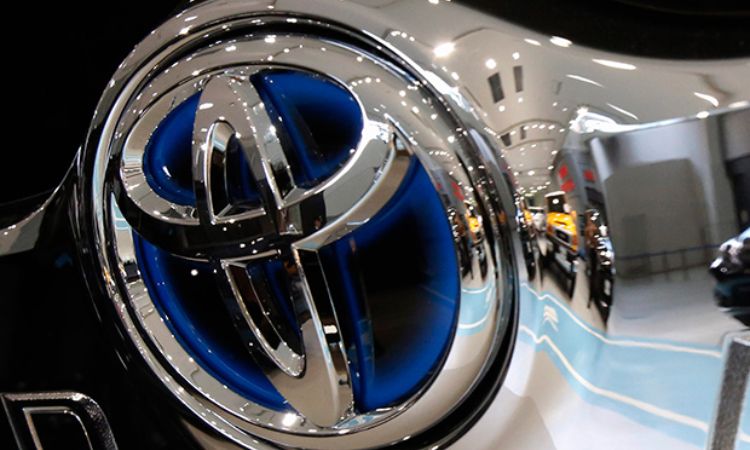 The company's electrification production strategy will now include Guanajuato, Toyota said in a statement. "The new version of the 'Mexican pickup' will be hybrid electric," it added.
According to the statement, the money will aid in the manufacturing of the new Tacoma model for the North American market.
Toyota said the facility supports more than 2,500 jobs and that it has invested about $1.2 billion in Guanajuato since it unveiled the plant.
Following Diego Sinhue, the governor of Guanajuato,'s trip to Japan, the announcement was made.
As more strict pollution regulations are implemented in an effort to reduce the deteriorating effects of climate change, automakers worldwide are switching production away from internal combustion engines and towards more electric-powered vehicles.
Despite the fact that Mexico is a significant center for the production of automobiles, a significant portion of its production of electric vehicles is exported to nations like the United States since they are still too expensive and difficult for drivers to use in a major portion of Mexico due to the absence of a well-developed network of charging stations.
The approximately 1,100 charging stations in Mexico, the majority of which are grouped in major cities, limit long-distance EV driving. However, industry observers believe that hybrid vehicles could be a step in the right direction until more money is invested in EVs.
Tesla said in March that it would establish a "gigafactory" in the state of Nuevo Leon in the north as it seeks to increase its overall output.
Mexico, the third-largest producer of greenhouse gases in the Americas, promised at the COP27 climate meeting last year that by 2030, 50% of its auto sales would consist of zero-emission vehicles and that it would increase its clean energy capacity.
Moreover, a Memorandum of Understanding (MOU) for an investment of Rs 4,100 crore was recently signed by the Indian joint venture of Toyota Motor Corporation and Kirloskar Group, which includes Toyota Kirloskar Motor and Toyota Kirloskar Auto. The Indo-Japanese alliance has announced this significant investment as part of its efforts to support the nation's "Make in India" initiative and enable a quicker reduction in carbon emissions. Toyota Kirloskar Motor's 25th year in India fell on the same day as this event. Toyota Industries Engine India would make an additional investment of Rs 700 crore in the meantime.