In this article you will know about the top 10 richest person in the UK. The nation boasted an unprecedented total of 171 billionaires, as documented by the Sunday Times Rich List.
These Are The Top 10 Richest People In The UK
1.Gopi Hinduja And Family – £35 billion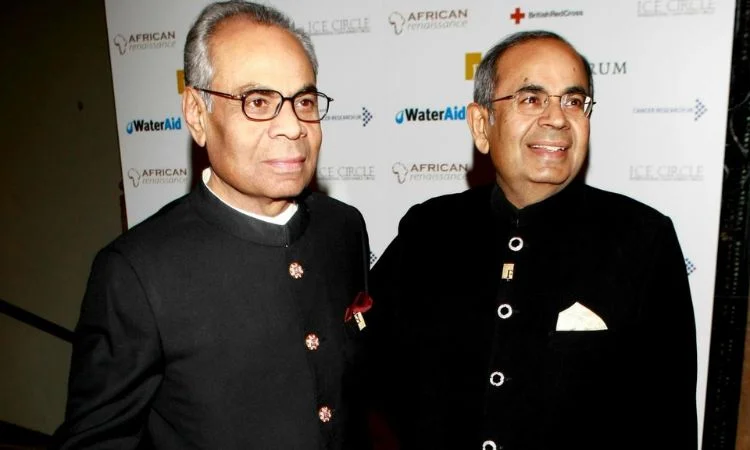 The wealth of the wealthiest family in the United Kingdom has been predominantly amassed through their association with the Mumbai-based conglomerate known as the Hinduja Group. 
This formidable business entity boasts a diverse portfolio encompassing various sectors such as banking and finance, media and entertainment, and energy, employing approximately 200,000 personnel worldwide.
Regrettably, the distinguished patriarch of the Hinduja family and Chairman of the Hinduja Group, Mr. Srichand Hinduja, passed away at the age of 87 on Wednesday. In the wake of this loss, a representative has aptly described Mr. Srichand Hinduja as a visionary luminary within the realm of industry and commerce.
2.Sir Jim Ratcliffe – £29.7 billion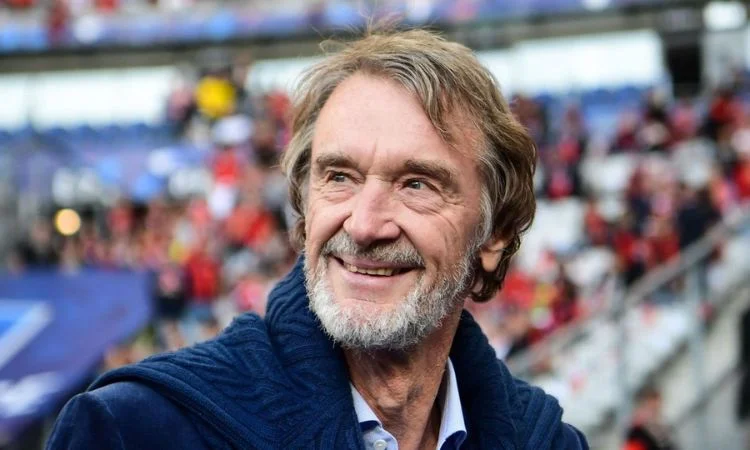 Sir Jim, the distinguished leader who has achieved the highest ascent on this year's ranking, serves as the esteemed founder and chairman of Ineos, a globally renowned chemical conglomerate established in 1998.
Hailing from Manchester, Sir Jim is a highly accomplished entrepreneur with an impressive track record in the industry. His current pursuit involves a significant challenge: a spirited endeavor to acquire Manchester United, wherein he faces stiff competition from Sheikh Jassim, the son of a former Qatari prime minister. This dynamic contest underscores Sir Jim's unwavering commitment to making influential contributions in the realm of international business and sports management.
3. Sir Leonard Blavatnik – £28.6 billion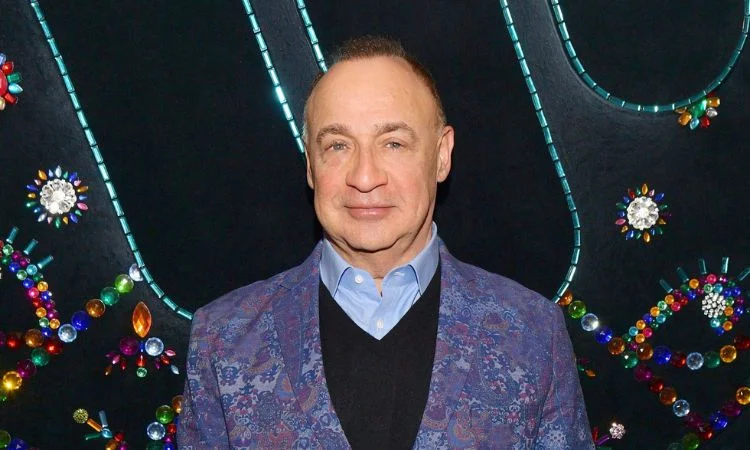 The third-wealthiest individual of British nationality is a Ukrainian-born entrepreneur and philanthropist who has successfully amassed his wealth through strategic ventures primarily in the realms of media and music.
 This feat was notably underscored by his acquisition of Warner Music in 2011, subsequently overseeing its transformation into a publicly traded entity in 2020. Furthermore, his considerable financial accomplishments have been facilitated through his investment firm, Access Industries.
4. David and Simon Reuben and family – £24.4 billion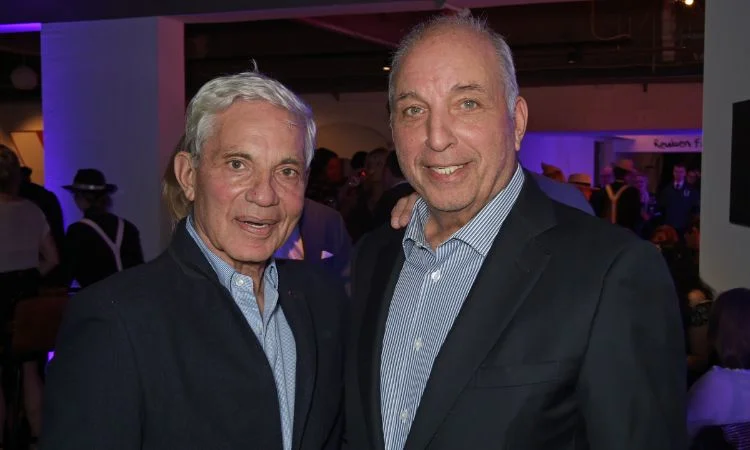 The billionaire siblings have amassed their substantial wealth through astute investments in both the real estate and technology sectors, primarily through their private equity and investment enterprise known as the Reuben Brothers.
The siblings were born in Bombay, British India, as members of the Baghdadi Jewish community. Their parents, David Sassoon Reuben and Nancy Reuben, brought their family to Bombay from Iraq in pursuit of employment opportunities within the textile industry.
In the 1950s, following the separation of their parents, the brothers, along with their mother, relocated to London.
Residing in Islington, North London, the family experienced a significant shift in their financial circumstances. As a result, the brothers were enrolled in state schools in the area. Notably, Simon Reuben's formal education was left incomplete due to these challenging circumstances.
Additionally, they maintain ownership of a significant portfolio, which includes 16 racecourses and five greyhound stadia located within the United Kingdom, overseen through their ownership and operation of the Arena Racing Company.
5. Sir James Dyson and family – £23 billion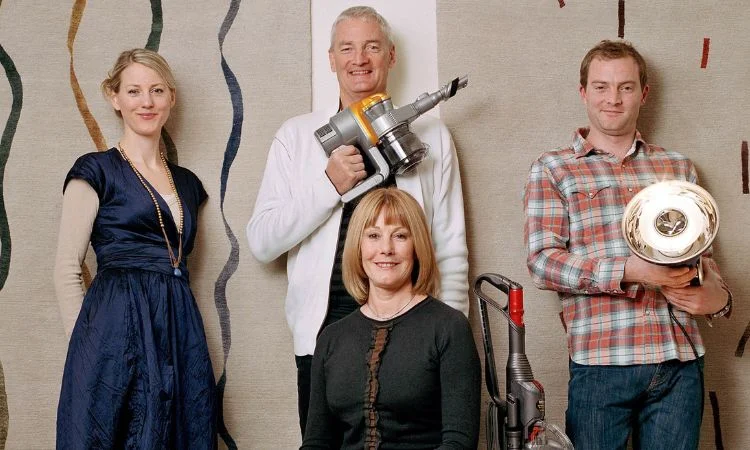 Renowned English inventor and accomplished entrepreneur, James Dyson, has achieved global recognition for his founding of the prominent technology firm, Dyson, and his groundbreaking invention of the cyclone bagless vacuum cleaner during the 1970s.
Dyson's pioneering contributions to the field of home appliances have left an indelible mark on the industry, and his innovative vacuum cleaner design has revolutionized household cleaning practices, setting new standards for efficiency and performance.
6. Lakshmi Mittal  and family – £16 billion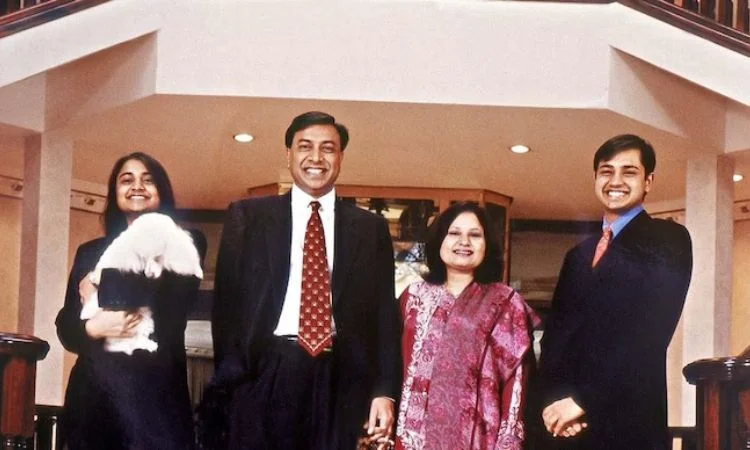 Mr. Lakshmi Mittal, a distinguished Indian entrepreneur, holds the esteemed position of Chairman at ArcelorMittal, a globally renowned multinational steel corporation with its headquarters based in Luxembourg.
ArcelorMittal stands as the largest steel manufacturer across the continents of Europe, North America, and South America, a testament to Mr. Mittal's remarkable leadership and contributions to the steel industry.
Lakshmi Niwas Mittal, born on 15 June 1950, is a prominent figure in the global steel industry and a respected Indian business magnate, currently residing in the United Kingdom. He holds the esteemed position of Executive Chairman at ArcelorMittal, which stands as the world's second-largest steelmaking company.
In addition to this pivotal role, Mr. Mittal also serves as the Chairman of Aperam, a distinguished manufacturer of stainless steel. His significant ownership in ArcelorMittal amounts to 38%, and he maintains a 3% stake in Queens Park Rangers, a notable club in the EFL Championship.
Notably, in 2005, Forbes ranked Mr. Mittal as the third-richest individual globally, marking a historic milestone as the first Indian citizen to break into the publication's annual list of the world's wealthiest people, securing a place within the top ten. In 2011, he was ranked as the sixth-richest person worldwide by Forbes.
Subsequently, in March 2015, his ranking shifted to 82nd place, reflecting the dynamic nature of wealth accumulation. Moreover, he earned recognition as the "57th-most powerful person" among Forbes' "Most Powerful People" list for 2015. A remarkable testament to his influence and affluence, his daughter Vanisha Mittal's wedding was the second-most expensive in recorded history.
Mr. Mittal's presence extends beyond the steel industry. Since 2008, he has contributed his expertise as a member of the board of directors of Goldman Sachs.
He is an integral part of the executive committee of the World Steel Association and holds membership in several significant global organizations, including the Global CEO Council of the Chinese People's Association for Friendship with Foreign Countries, the Foreign Investment Council in Kazakhstan, the World Economic Forum's International Business Council, and the European Round Table of Industrialists. Further demonstrating his commitment to global welfare, he serves as a board trustee at the renowned Cleveland Clinic.
Lakshmi Niwas Mittal's illustrious career and diverse involvements reflect not only his outstanding business acumen but also his dedication to making a positive impact on the global business landscape and society at large.
In addition to his professional achievements, Mr. Mittal has established an illustrious personal presence. He is the proprietor of opulent residences on Kensington Palace Gardens, an exclusive and renowned location that ranks among the most prestigious and expensive streets in the world. This reflects Mr. Mittal's elevated stature within the global business and social spheres.
7. Guy, George, Alannah and Galen Weston and family – £14.5 billion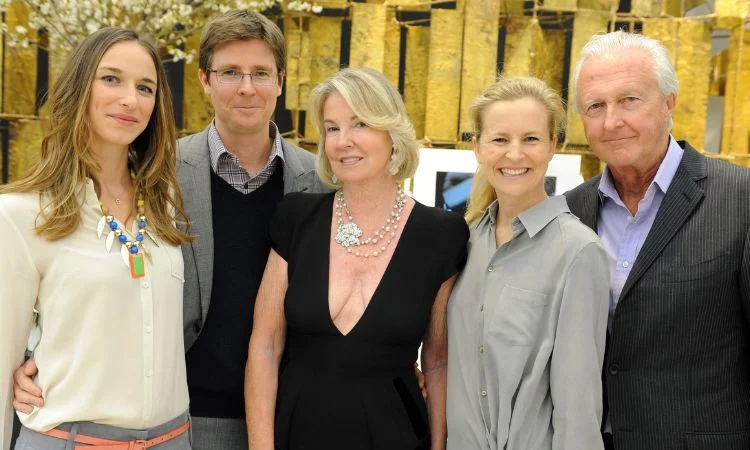 The Weston family, comprising Guy, George, Alannah, and Galen Weston, collectively possess a substantial net worth of £14.5 billion. Their remarkable accumulation of wealth has primarily been attributed to their strategic investments within the retail sector.
Within their expansive portfolio, the Weston family holds a significant interest in Associated British Foods, a conglomerate that boasts ownership of retail giant Primark and a notable presence in the sugar production industry.
This empire is skillfully managed by the capable hands of their son, George Weston.
Their astute business acumen and steadfast commitment to fostering successful enterprises have solidified the Weston family's position as prominent figures in the world of commerce.
Their enduring influence within the retail industry continues to shape market dynamics, and their diversified investments underscore their impressive financial stature.
8. Charlene de Carvalho-Heineken and Michel de Carvalho – £13.1 billion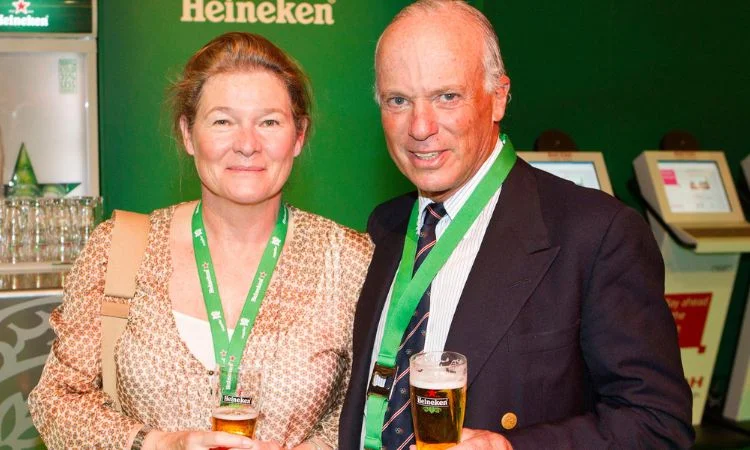 Charlene de Carvalho-Heineken, a prominent Dutch businesswoman, and her husband, Michel de Carvalho, hold substantial wealth amounting to £13.1 billion.
 Charlene's considerable fortune stems from her inheritance of a significant share, nearly a quarter, in the renowned beer conglomerate Heineken, passed down to her by her late father, Freddy Heineken.
Michel de Carvalho, her husband, brings an illustrious background as a former Olympic skier and currently serves as a distinguished member of the board at Heineken.
This power couple's involvement in the leadership and stewardship of Heineken underscores their substantial influence in the business world, contributing to the ongoing success of this global beverage giant.
9. Kirsten and Jorn Rausing – £12 billion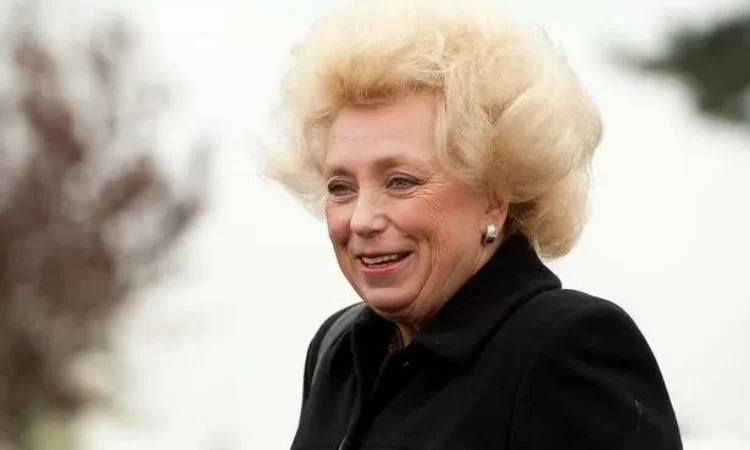 Kirsten and Jorn Rausing are prominent figures with a combined wealth of £12 billion. Kirsten Rausing's financial prosperity stems, in part, from her inheritance, which includes a substantial stake in Tetra Laval, her grandfather's pioneering packaging business.
Tetra Laval played a pivotal role in revolutionizing the storage of beverages, transitioning from glass bottles to cartons, a development that significantly impacted the industry.
Kirsten Rausing, a distinguished Swedish businesswoman, is notably active in the field of horse racing, demonstrating her commitment to equestrian pursuits.
In addition to her equestrian involvement, her husband, Jorn Rausing, is a co-owner of Tetra Laval, contributing to their collective financial success. Their enduring dedication to various ventures underscores their substantial wealth and influence within their respective fields.
10. Michael Platt – £11.5 billion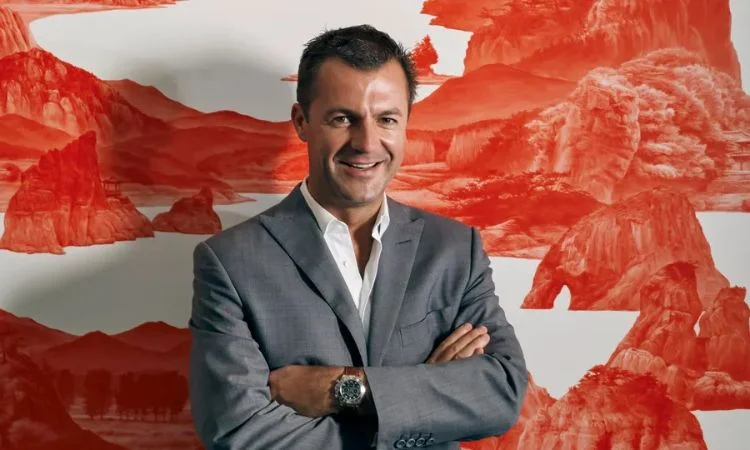 Michael Platt: Co-Founder and CEO of BlueCrest Capital Management
Michael Platt, a prominent financier hailing from Preston, is distinguished as the co-founder and Chief Executive Officer of BlueCrest Capital Management.
With an estimated net worth of £11.5 billion, he presides over one of the globe's foremost and high-performing investment firms, BlueCrest Capital Management.
 Established as a hedge fund, BlueCrest Capital Management has solidified its status as one of the world's largest and most successful entities in the field of investment. Under Michael Platt's astute leadership, the firm has achieved remarkable success in the financial industry, securing its position as a formidable force in the global investment landscape.