This article will let you know the best luxury hotels in the USA that will make your stay more soothing and comfortable. Staying in a villa, resort makes the vacation more joyful and comfortable. Premium rooms, swimming pool, restaurants, gaming zone, bars, fitness area make a complete roof for your vacation and stay. 
Table of Contents
Lago Mar Beach Resort & Club
London House Chicago
1 Hotel South Beach
Moxy Downtown Los Angeles
Fairmont Austin
Koloa Landing Resort at Poipu
Venetian Resort Las Vegas
Riggs Washington DC
MAndarin Oriental ,New York
Wynn Las Vegas
Going to the USA on a business tour or to enjoy your vacation?
Looking for the best hotels for your stay!
Let's know about the top 10 best luxury hotels in the USA.
1. Lago Mar Beach Resort & Club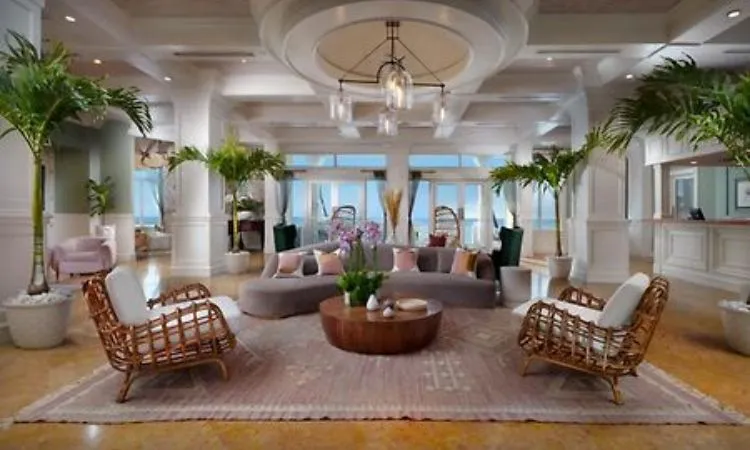 One of the most luxurious and beautiful resorts in the USA.
Located at 1700, South Ocean Lane, Fort Lauderdale is a 4 star hotel
This Hotel has a 500 feet of private beach which gives the visitors a luxurious atmosphere of the hotels and enjoyment of the beach.
It also offers full service spa and outdoor pools. It has 4 restaurants and eateries. Resort offers a luxurious room for stay accommodated with LED TV, Wifi, 24 hour room service. Guests can book the rooms through the official website of the resort or hotel. Can check the availability, prices, offers and other itinerary. It has a well maintained sports ground and a court where you can enjoy playing your favourite volleyball, tennis, and shuffleboard.
2. London House Chicago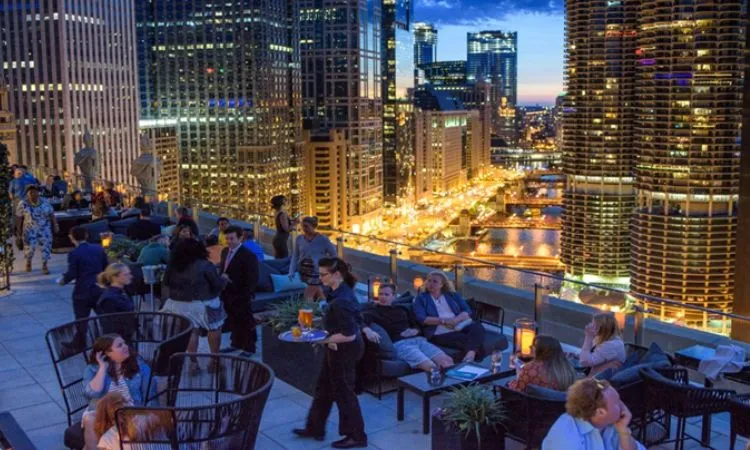 This luxury hotel situated in the centre of Chicago, is the 4.5 star hotel offering luxurious accommodation and other facilities to the customers. It has 450+ luxury guest rooms which feature refrigerators, LED Tv, Wifi, bathtubs, and designer toiletries. Along with this the hotel also offers a full service spa, newspaper lobby, laundry service and restaurant.
London House has 2 restaurants, with 2 bars. In the morning a delicious breakfast is offered to Diamond and Gold members which costs around $18+ per person. It is 21 km away from the Chicago Midway Airport and just 0.1 Km away from Chicago Riverwalk. Enjoy your stay at London House Chicago and experience the luxury comfort.
3. 1 Hotel South Beach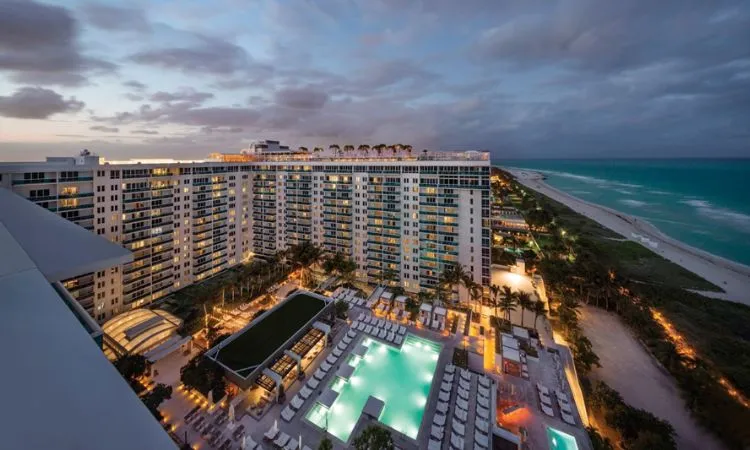 One of the most luxurious hotels situated just 0.8 km from Miami Beach Convention Centre, is a 5 star hotel that offers the most luxurious stay experience to the stayers.
The hotel has more than 420 guest rooms offering the best accommodation to the customers with 24*7 room service, Wifi, LED TV, tablet computers, premium bedding, MP3 docking stations are provided for customers. The bathrooms are accommodated with bathtubs, rainfall showers. Hotel has 3 restaurants where you can enjoy your favourite food and has 6 bar lounges and 2 poolside bars.
Hotel is 11 miles away from Miami International airport. The hotel offers the following amenities to the guests, Bar, Gym, Pool, Restaurants, Spa, Wifi, Laundry, Business Centre, Meeting rooms and Beach. 
4. Moxy Downtown Los Angeles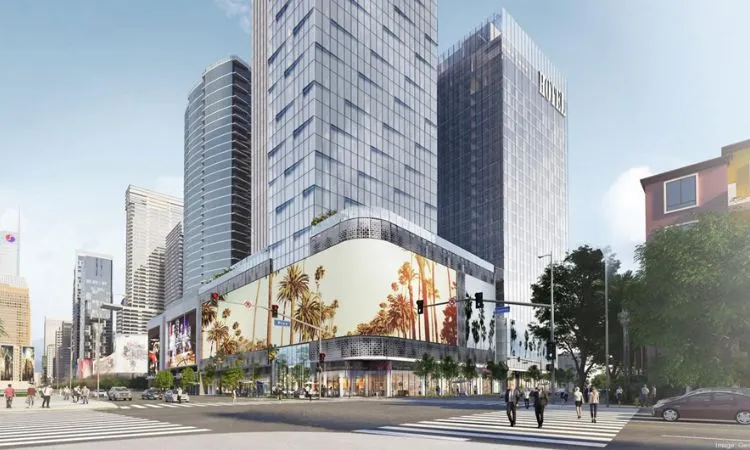 Moxy Downtown Los Angeles is a 4 star hotel that gives you the experience of luxury and comfortable stay accommodation with bundles of offerings to make your stay more joyful. The rooms are designed keeping the comfort and needs of the customers. With beautiful city view designs and luxurious premium bedding the rooms are provided with flat Tv Screen , private bathrooms, rain shower and balcony to enjoy the view of the beautiful city.
The palace is Wifi facilitated and 24 hours front desk facilities. The premises allows pets to stay with their owners which is the best part of the hotel. The hotel has a fitness centre to keep your daily routine continuing and a terrace to experience the outside beauty. The hotel has more than 80 rooms, and 12 dining and entertainment activities. Also a collection of bars including a rooftop bar to enjoy your drinks at the top of the hotel. 
5. Fairmont Austin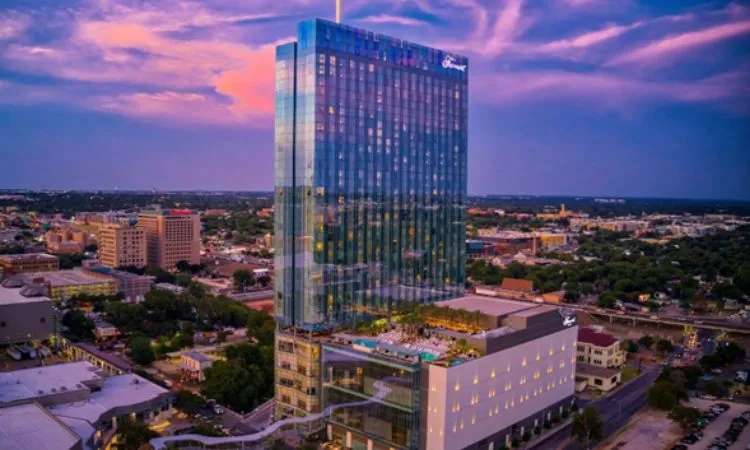 A 37 story luxury hotel situated in Austin, Texas. The hotel was started in Nov 2018 by the Fairmont hotel chain, as one of the largest hotels of the chain. This has a skyway connection with Austin Convention Centre. The hotel has five premium restaurants and bars. The hotel also offers live music and an orchestra for the customers. The hotel has 1048 richly appointed guest rooms to serve the customers with the luxurious experience.
It covers an area of 140000 sq feet. The hotel is designed by Gensler firm and the interior finishing is given by Warren Sheets of San Francisco. The building is 595 ft tall and has 37 floors.  In the evening the hotel building looks beautiful in the lightning and glass windows. The building crown is highlighted with the colour changing lights which change in every special holidays and events.
6. Koloa Landing Resort at Poipu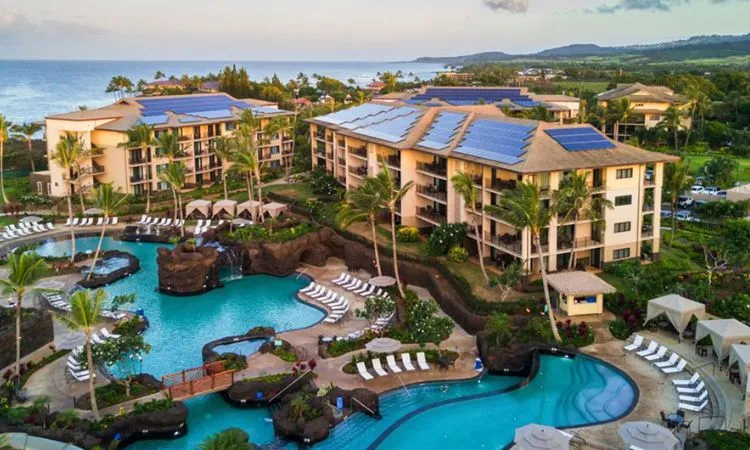 Ocean front luxury hotel Halekulani Hotel is located at Hawali started in 1917. The hotel covers an area of 5 acres with around 453 rooms. The hotel has 3 restaurants offering a wide varieties of food and beverages.
It is a member of The Leading Hotels of the world and Imperial Hotel Ltd. The hotel has been awarded with many recognition and honours. In 2005 it was given an award of World's Best 2005. The hotel has a large and beautiful swimming pool which the customers can enjoy and have a sunbath. Another attraction of the hotel is a century old Kiawe tree in the outside area of the hotel.
7. Venetian Resort Las Vegas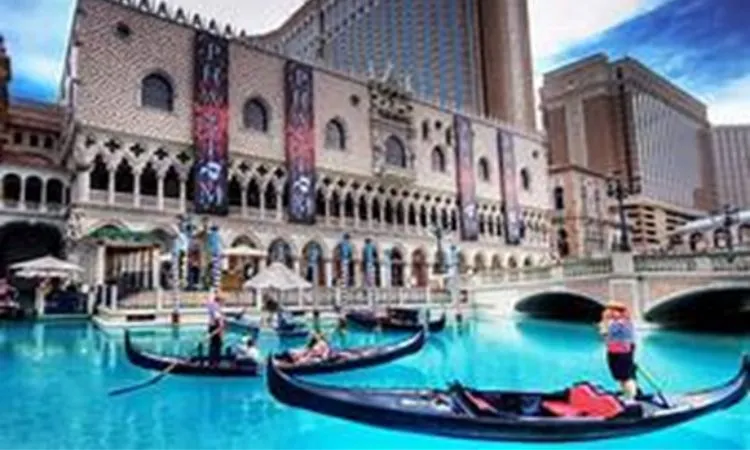 Situated in Las Vegas USA, Venetian Resort Prestige Club Lounge offers a 210 rooms luxury accommodation to the customers. With a premium service and luxurious room status experience , the hotel also offers free WIfi, room service, and a range of different suite options to suit your needs and budget.
Resort has a large swimming pool and a restaurant to make your stay and vacation more soothing and delicious. Resort along with the restaurants has a bar to enjoy the beverage and city view common area.
8. Riggs Washington DC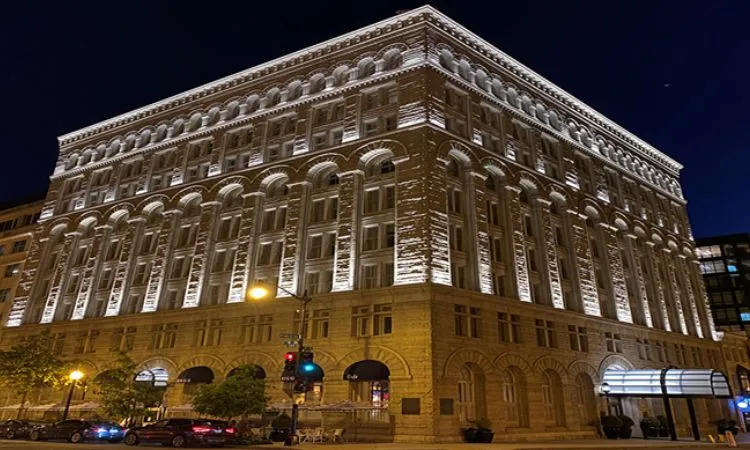 One of the most luxurious hotels in DC, Riggs is a centrally located hotel in Washington DC. It is a 5 star hotel situated just 0.3km from Capital One Arena and 1.9 km from White House. Along with the luxury premium room , the hotel also provides a 27 hour front desk, laundry service, Wifi, health club. Hotel has 2 meeting rooms to give a business trip their purpose.
Hotel also offers American cuisine at Cafe Riggs. Cooked to order breakfast is served to the customers. The hotel is 33 miles away from the Washington International Airports. The hotel offers the following amenities to their guest to make their stay more luxurious and comfortable: Bar, Parking, Gym, Elevator, Wifi, Pet friendly, Laundry, Business centre, Meet room, Spa and 24*7 guest service/
The hotel has around 181 guest rooms with Pedic beds with a feature of down comforters and cotton sheets. Accommodated with entertainment facilities in the room, designer toiletries, hair dryers, and premium bathroom.
9. Mandarin Oriental ,New York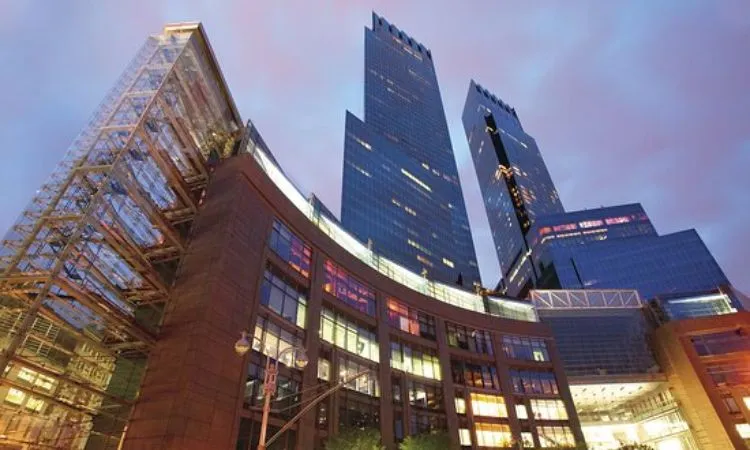 The luxurious Mandarin Oriental is one of the best hotels in New York. Each room having a floor to ceiling window gives a soothing city view to the guest from the comfort of their rooms.  It also offers goose down bedding, Italian marble floor and designer furniture.
Hotel has a luxury restaurant with dining, fitness centre and a spa. Covering an area of 14500 sq feet this 5 star rating hotel is located in Columbus Circle's Deutsche Bank Center. Hotel is just a walking distance away from the shopping market, entertainment, dinings, theatres, and Lincoln CIrcle.
10. Wynn Las Vegas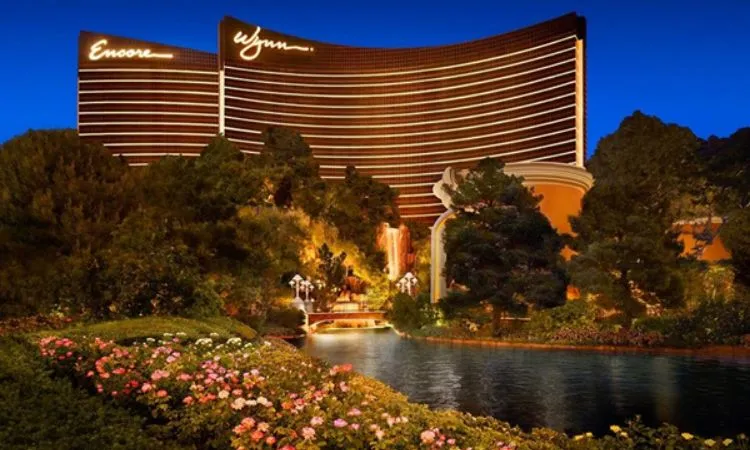 A luxury resort and casino located in Las Vegas is owned and operated by Wynn Resorts. Opened in 2005 is the tallest hotel building in Nevada with 45 floors . Hotel has around 2716 rooms and 111,000 sq feet of casino.It has been awarded as FIve Star by Forbes and AAA Five Diamond Award. The resort covers an area of 5 million square feets, and was built with the creativity of around 130 designers.
The resort has a beautiful outside attraction with artificial mountains and is meant to attract people. It has two tower suites with the only hotel-casino to have a 5 star rating in the world from Mobil Travel Guide. The hotel is the first in the world to place an Amazon Echo in each room to control the temperature and lighting of the room.
Conclusion: These are top luxurious hotels in the USA. Though there are a lot more hotels in the country which are highly rated and luxurious offering the best accommodations and service to their customers. These above 10 are some of the well known and top hotels. If you are planning a trip to the USA, you can check your luxurious hotels and give your vacation a luxurious touch.