The newly constructed Chennai airport terminal will be opened on Saturday by Prime Minister Narendra Modi. The terminal was built at a cost of Rs. 1,260 crore and is furnished with a wide range of amenities for travelers.
The new integrated terminal, according to PM Modi, will represent a significant improvement to Chennai's infrastructure. He added in a tweet that it will "boost connectivity and also benefit the local economy."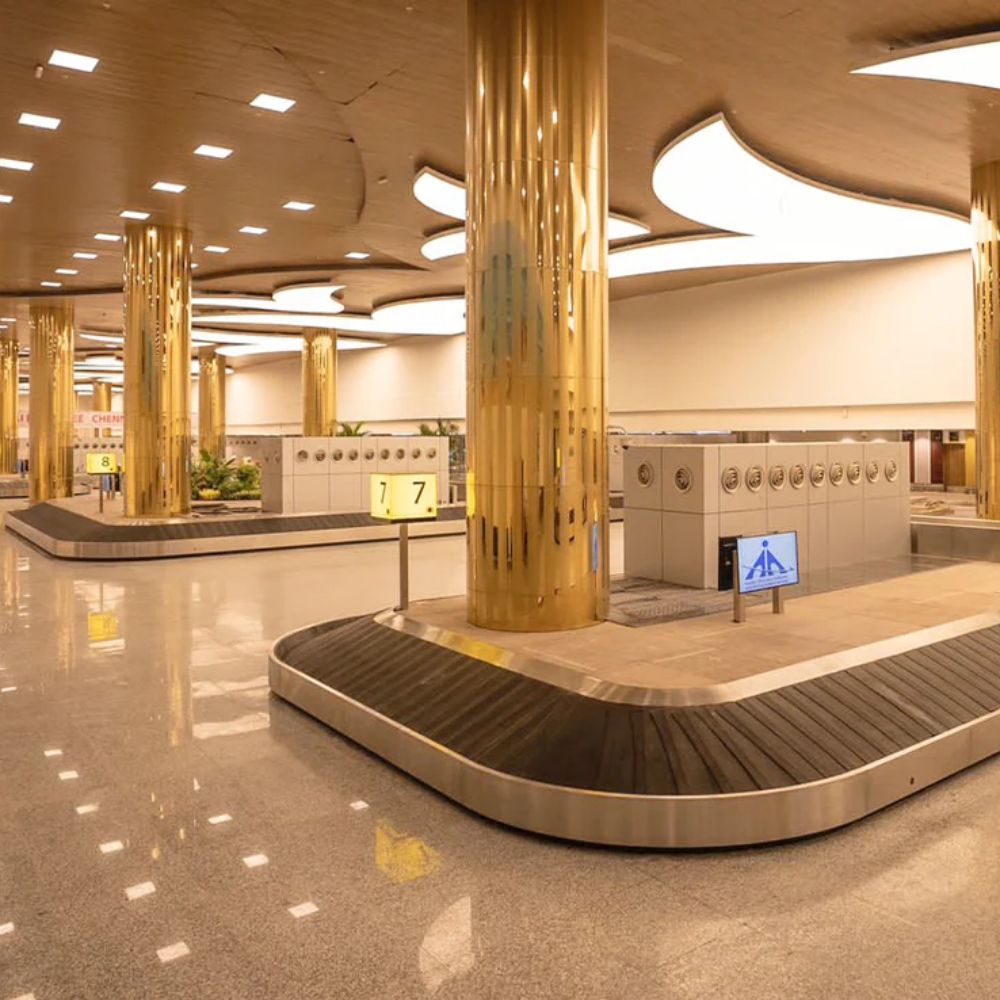 Important features of the new Chennai airport terminal:
The Ministry of Civil Aviation stated that the new terminal, which has a total space of 2,20,972 square meters, is designed to accommodate the expanding aviation traffic in the state of Tamil Nadu. The new integrated terminal building at Chennai Airport has been given specifics. The tweet stated that it was also evidence of the government's dedication to giving passengers access to high-quality infrastructure.
The new component of Chennai Airport can accommodate up to 35 million passengers annually, according to the ministry.
The arrival and exit ports would each include 54 immigration desks to facilitate quick transit procedures, according to a report in HT.
The integrated terminal building pays homage to the local Tamil culture by displaying kolams, sarees, and temples, among other customary items. The ceilings are decorated with theme lights that depict the Kolam designs, according to HT. Additionally, stainless steel champagne strip construction gives the pillars and columns a golden gloss.
The skylight, which uses natural light to brighten the interior of the structure and lower the terminal's energy use, is another important feature. According to the article, 11 carry-on automatic tray retrieval systems (ATRS) and 33 remote boarding gates will make the security screening procedure run more smoothly. The self-baggage drop stations that scan boarding passes will also aid in speedy check-in procedures.
The Chennai authorities have in the meantime released a warning regarding the movement of people and cars on the airport grounds. According to a press release from the Press Information Bureau (PFB), Chennai International Airport's new Integrated Terminal Building (Phase I) will be officially opened on April 8, 2023. The entry of cars to the departure level (on the flyover) is prohibited from 14:50 to 15:15 due to VVIP movements at Chennai Airport.
In order to ensure a smooth transit, the authorities have advised passengers flying to Chennai Airport at this time to make appropriate plans and be there early.
Additionally, travellers may use the elevators to reach the departure levels of the domestic and international terminals, respectively, and alight at the arrival area of those terminals, which is on the ground level, only during this time. The remainder of the time, traffic will be normal, according to the alert.
In order to prevent any disruption, it added, "Airlines are also encouraged to alert passengers on this change in traffic routing in airports for the aforementioned period. We are really appreciative of the helpful public support.
Read Also-Chennai's Renaatus gets $ 29 mn contract expand Maldives airport