The marketplace in today's age consists of everything that an average family needs. Products like furniture, groceries, home essentials, and many more can be found under one roof of Walmart, one of the largest retail outlets in the world. Walmart was founded in 1962 by Sam Walton in the United States of America additionally, it includes the top 7 subsidiaries.
The company has a large database of customers and has served them for decades. In terms of sales, Walmart comes in as one of the top five companies in the world. At Walmart, about 40% of its products are made by contractors along with other manufacturers, especially for the company.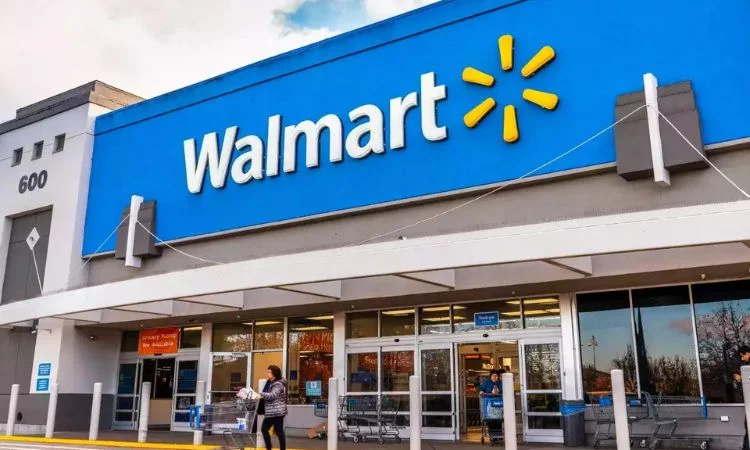 Due to the immense reputation gathered by Walmart, it has created about 11,000 stores in about 27 countries that operate under various names. The headquarters of Walmart is in Bentonville in the United States. At this store, there are about 75 million products and is one of the largest privately-owned companies that provide jobs to about 2.2 million people.
Walmart is so successful that it has captured several massive markets along with many subsidiaries from around the globe. Sam Walton, the founder of Walmart believes that the customer is the owner of a company and should be kept as the most important metric.
Subsidiaries of Walmart:
Sam's Club
Sam's Club is the offspring of Walmart and was founded in 1983 by Sam Walton. In this retail warehouse, specifically for members, they were given access to several products and services for making small businesses thrive in the market. Sam's Club offers great value to its members with a huge number of products at inexpensive rates.
Sam's Club is headquartered in Bentonville, USA, and has about 600 stores. The company is present both in the USA and Puerto Rico. In 2021, the review of Sam's Club was about $64 million.
Seiyu Group
Seiyu Group is a marketplace from Japan that has several departmental stores and shopping centers. The Seibu department store formed the Seiyu Group in 1963. The retail company has products like fresh groceries, standard merchandise, apparel, and many more.
Walmart acquired about 37% of Seiyu in 2002 and in 2003 Walmart signed an agreement with Seiyu stating that it will train supply chain methods Seiyu. In around 2008, Walmart completely acquired Seiyu.
Jet.com
Jet.com was formed in 2014 by Marc Lore, Mike Hanrahan along with Nate Faust. The e-commerce platform offers many products like groceries, beauty products, accessories, and several others. Jet.com is headquartered in New Jersey, United States of America.
Around August 2016, Walmart acquired Jet.com with $3 billion in the form of cash and another $3 million in the form of Walmart stocks. In 2020, Walmart stopped all operations of Jet.com.
Eloquii
Eloquii is a digital clothing store that comes with designer apparel for plus-size individuals. Eloquii has its headquarters in New York, United States. The company was founded in 2012 by Jodi Arnold, John Auerbach, Julie Carnevale, and Steve Zawada.
Walmart completed its acquisition of Eloquii in 2018 after it paid in cash about $100 million.
Flipkart
Flipkart was founded in 2007 by Binny Bansal and Sachin Bansal. The company has its headquarters in Bangalore, India. Flipkart is one of the largest e-commerce platforms in India and provides more than 30 million products in about 70 different categories.
In 2016, Walmart acquired Flipkart e-commerce for about $16 billion. Flipkart's journey came from about 100 orders logged each day to about 10,000 orders each day.
Bodega Aurrera
Bodega Aurrera is one of the largest food and beverage outlets in Mexico. The company was founded in 1958 and Walmart acquired Bodega Aurrera in 2001. The company has about 2,044 stores in Mexico and a headquarters in Mexico City in Mexico.
Moosejaw
Moosejaw is a company that offers products like shoes, hats sweatshirts, and many other things. The company was founded in 1992 by Robert Wolfe along with David Jaffe.
In 2017, Walmart Inc. acquired Moosejaw for about $51 million. Moosejaw specializes in products used for camping, hiking, and other sports. 
Walmart has gained immense growth since its inception. The company acquired retail stores along with several e-commerce platforms from all around the world. The business model by Walmart has come across as a blueprint for many other ventures and inspires entrepreneurs to aim for higher benchmarks.
Frequently Asked Questions-
When was Walmart founded?
Ans– Walmart was founded in 1962 by Sam Walton.
What is the revenue of Walmart?
Ans– Walmart recorded a revenue of about 55,920 crore USD in the year 2021.
Name some of the subsidiaries of Walmart.
Ans– Moosejaw, Flipkart, and Sam's Club are some of the subsidiaries of Walmart.