Nykaa is an Indian cosmetics and personal care company that focuses on multi-beauty and personal care products. It began as an independent online store before growing into a range of retail locations around the nation.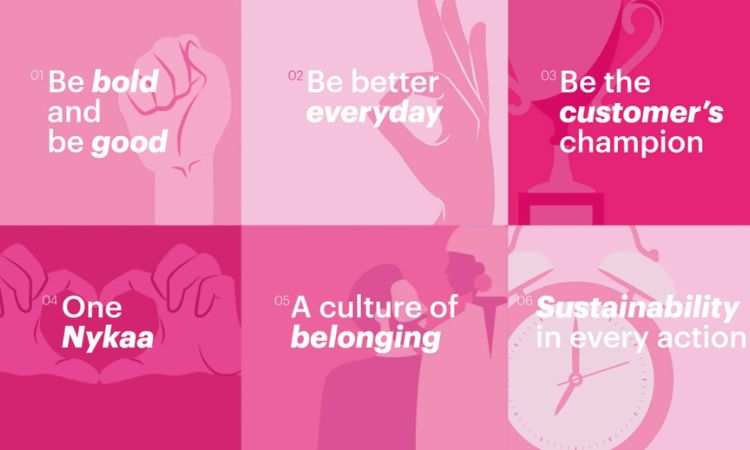 The company specialized in providing a wide range of beauty products, cosmetics, hair care, perfumes, bath and body, amenities, and wellness items for both men and women. The portal permits adequately prepared and priced branded items, with over 1.5 million visitors every month all over India.
Falguni Nayar, an MBA graduate of the renowned IIM Ahmedabad, began employment in investment banking at Kotak Mahindra shortly after her graduation.
She was promoted to Managing Director of the same banking division in 2005. She operated for the bank for almost 18 years before deciding to step outside of the banking field and dabble in other areas.
She recognized the online beauty industry's latent potential. Because there was a scarcity of available online products and brands that customers were able to trust and buy with assurance at the time, she saw an opportunity for Nykaa.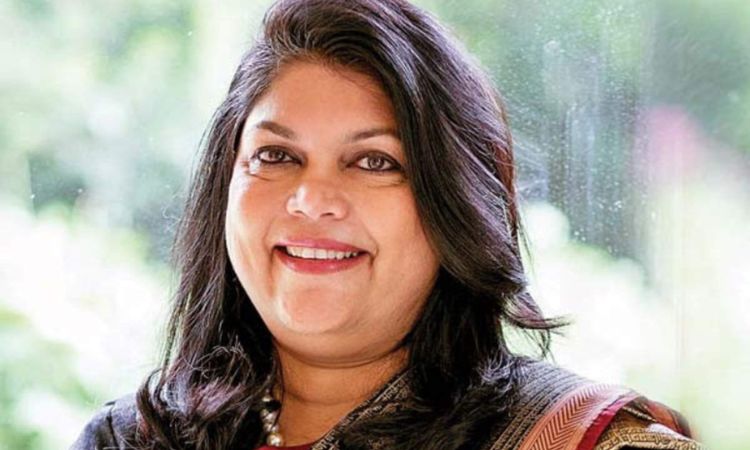 Nayar leveraged the fear of individuals embracing e-commerce platforms to take a journey around the then-neglected area of online beauty.
It all started in 2012 when Nykaa beauty retail platform became a reality. On the lookout for an intriguing company chance in India, Falguni Nayar discovered a gap in the cosmetics market in India, which was not on par with the product's potential in other countries such as r Japan or France, despite high demand, owing to a shortage of product accessibility in many places. This prompted her to co-found Nykaa with her husband, Sanjay Nayar. Beginning as an online company, the platform eventually transitioned to a multichannel platform in the following years.
Nykaa's Innovative Business Model and unique approach to its customers.
Nykaa is a direct-to-consumer E-commerce company that operates on an inventory-based business approach. The organization buys items directly from producers and stores them in specified warehouses in  Mumbai, Bangalore, and New Delhi. These items are available for purchase on Nykaa's site or through its physical retail stores
The company's inventory-led business strategy contributes to strong profit margins and has culminated in a lucrative corporation. Furthermore, the company ensures the genuineness of its products and adheres to fair prices. But that isn't the only aspect of the Nykaa business model.
What makes Nykaa an established name in the cosmetics sector is its Customer Experience Omnichannel Marketing Strategy and Customer-focused service and products.
By employing the omnichannel strategy, it combines digital and traditional marketing touchpoints. This gives clients a variety of purchasing possibilities. Customers may order from its websites or visit its physical locations.
Not only does the above strategy, it also focuses on customer satisfaction. Its business approach is centered on products that improve consumers' lives. However, it also offers high-quality services to ensure a positive customer experience. Buyers, for example, receive a free birthday gift card and voucher throughout their birth month.
Nykaa also collaborated with Adobe to improve its customer experience management. This expanded the brand's digital offerings, allowing it to reach a wider range of consumers. Adobe Cloud solutions significantly boosted its customer acquisition and retention.
Nykaa's success in the fashion industry is entirely due to its marketing approach. It understands that the center of high-quality lifestyle enthusiasm revolves around youthful and lively fashionistas. As a result, it targets a broad range of people aged between the ages of 18 and 50, with active clients between the ages of 19 and 25 serving as its front-row target market. To do so effectively, the brand must cultivate a strong consumer relationship. It accomplishes this excellently through:
Content promotion:
Nykaa's primary content vehicles are cosmetic tutorials and blogging about current fashion happenings. The Nykaa TV online app, for example, provides free health, cosmetics, and skincare suggestions.
Nykaa's professional master workshops and celebrity beauty secrets section are also must-see stuff for fashion fans. Celebrities disclose useful makeup kits for appearing gorgeous on important occasions such as birthdays and the holiday season. While the masterclass focuses on the best ways to apply specific beauty products. The brand's blog, Nykaa beauty book, features popular weekly cosmetics stories. The website's blog discusses a variety of themes, such as celebrity lifestyle, health approaches, and in-house product evaluations.
Marketing on social media
Nykaa employs social media marketing as a useful strategy for increasing viral brand recognition and client growth. With over three million followers, the company's Facebook page dedicates new material to self-care and health suggestions. But having a perfect dimple isn't just about getting rid of wrinkles.
The beauty unicorn company connects the audience with current topics such as the latest hit movies on the Netflix-OTT platform. As the audience connects with Nykaa outside of its niche, a long-term customer relationship is formed.
MyNykaa, the brand's Instagram page, is a tremendous involvement and company development tool.
Event marketing and collaboration
The Nykaa business model is built on brand collaboration and event marketing. The Nykaa Beauty Femina Awards, for example, is a renowned event attended by gorgeous media stars. Partnerships allow companies to benefit from each other's following and markets.
From a solo e-commerce platform to an IPO, the gigantic growth of the company.
The platform's initial public offering (IPO) was open for registration from October 28, 2021, to November 1, 2021, and set a price range of Rs 1,085-1,125 per share for the initial offering. The 2.64 crore shares issued in the Nykaa IPO were bought out 81.78 times. 
When the Nykaa IPO was made available for subscription, it garnered a tremendous reaction from investors. On November 10, 2021, the platform was launched on the BSE and NSE, and it quickly entered the 1 lakh crore market capitalization club, with its equities closing at Rs. 2,206.70, roughly twice the initial offering price, putting the cosmetics company at over 14 billion dollars.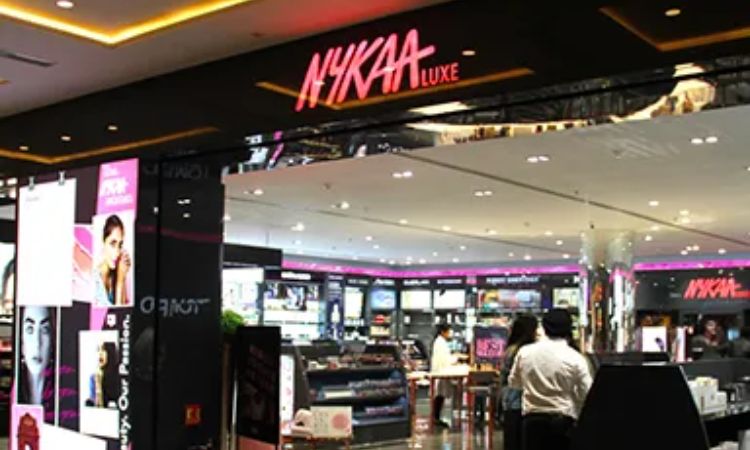 Nykaa's Financials and Profits:
Nykaa has already prepared by increasing its operating sales by 41% year on year in Q1 FY23, to Rs 1148.4 crore, an increase of 18% quarter on quarter. Nykaa's consolidated net earnings in the first quarter of FY23 were Rs 5 crore, up 42% year on year, but down 33% quarter on quarter from Rs 7.6 crore in the quarter preceding it. Total Nykaa costs increased by more than 40% year on year to Rs 1148.4 in Q1 FY23.
Nykaa's FY22 figures indicated a 55% increase in income from operations to Rs 3773.9 crores during the entire fiscal year. The gross merchandise value (GMV) rose 71% to Rs 6933.2 crores. Nykaa's unique transactional clients increased by 64% to 1.02 crores.
Nykaa awakened that segment of the industry that was least pursued, i.e. beauty. Previously, women had to navigate through every brand's web page to buy cosmetics. But Nykaa gave that flexibility by putting the majority of goods under one site. While most businesses stick to their initial marketing plans, Nykaa expanded into new channels, paving the way for themselves.
Nykaa currently deals with travel necessities, home supplies, men's grooming, both men's and women's fashion, and the newest, intimate garment line. While Nykaa has opened 5 physical shops called Nykaa Luxe, selling luxury makeup across India. Nykaa intends to grow its business and have a stronger foothold in the future. Their unique brand is being updated with new collections, which highlights their uniqueness.