The exclusivity of storytelling is revered by all as it shares the intricate details of a situation which we as readers might relate to. Well! The history of the world is conserved into the pages of books as it gives us a chance to dive into diverse cultures and traditions. In order to learn the ropes of a skilled storyteller, there is nothing as wonderful as reading books that has been appreciated by the reader's community.
Let us steer you through some of the most popular works by respected authors that basically defines the functions of effective storytelling. Business Outreach Magazine welcomes you to subscribe to our 'Free Newsletter' for getting all the latest updates on industry and current market trends. 
Check out these books for becoming skilled at storytelling-
Wired For Story–
Wired For Story is written by Lisa Cron and has a Goodreads rating of 4.21. This book shows us the concept of the functioning of our brain while reading a story that associates with the success of a good story and what makes the reader go for more pages.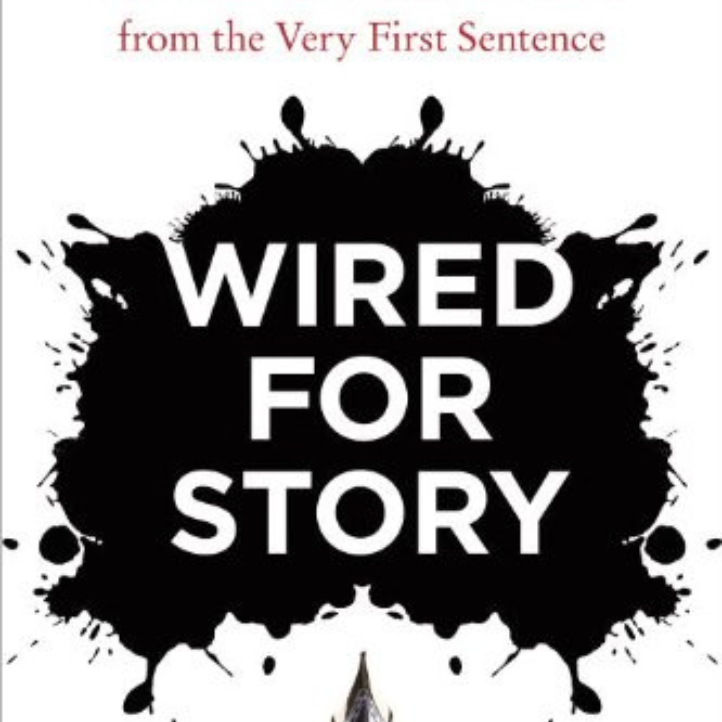 Such cognitive practices are present in Wired For Story and are beautifully crafted for someone who wants to get inspired to be a storyteller. The guidelines for writing in this book might be overwhelming but offer great clarity.
The authentic metaphors followed by dialogues and diverse set of characters is placed in a way that interests the mind of the readers to know more. The evolutionary features of the tale amplifies our interest and releases dopamine for the readers to concentrate on the facts of the book.
Wired For Story provides a ground for the brain to experience rational information backed by neuroscience and also picking up from several other films, books and many short stories. The chapters present in the book focus on parts of the brain and how storytelling can be made more interesting for the readers.
Contagious: Why Things Catch On–
Contagious: Why Things Catch On is written by Jonah Berger and has a Goodreads rating of about 3.97. This book shapes our interest into the unknown and curiosity that asks the reason for few things to be more popular than others or why some internet resources are more searched upon than other topics or why some rumors are more thought-provoking than others!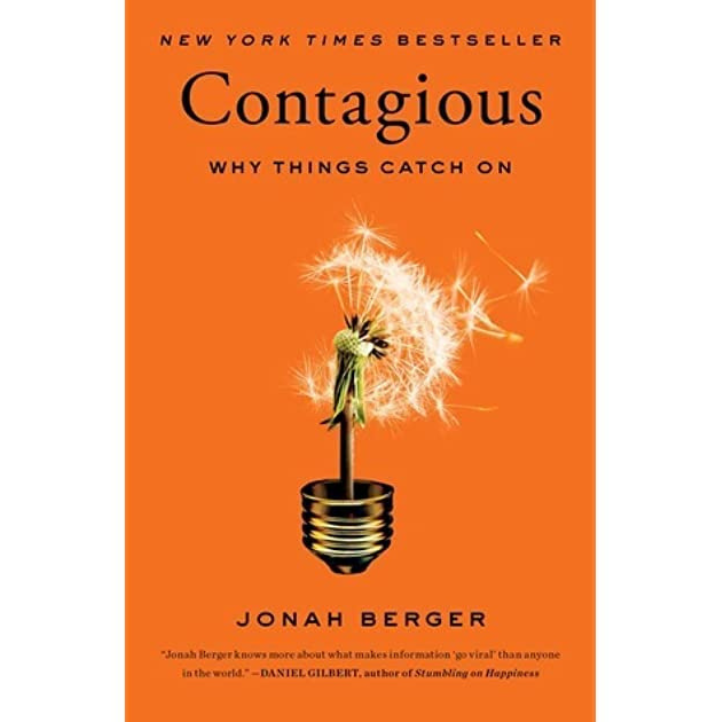 The writer, Jonah Berger, a professor for marketing at Wharton has spent a decade giving answers to everyone. He knew how the power of social influence allowed us to make decisions about cars to buy or clothes to wear. Jonah also knows that products come with word-of-mouth advertising. Through this book, the writer wants to portray the science behind social influence. He urges readers to know more on legislative actions along with consumer items with the help of Youtube videos to retain audience's attention.
In this book, the writer wants to demonstrate relevant tales and breakthroughs in scientific research related to trendy topics. The examples being given correlates with a premium restaurant serving mediocre dishes, an advertisement meant to solve social injustice was actually elevating risks of anti-social practices and how almost 200 million people shared a film that has a simple story line of selling blenders.
Jonah shares how potential viral content gets viral and shared by many and becomes the trendy topic of discussion. The book includes some logical strategies to create catchy content and make it a successful campaign.
This book will give you the plan to make any piece of information valuable to the audience irrespective of the fact that you are a top executive at a multinational company or small business owner or someone who is trying to create a reputable social presence.
Start With Why–
Start With Why is written by Simon Sinek and has a Goodread rating of about 4.1. This book circles around the one main objective of 'Why' about anything that we do. Here, you will learn that in the process of learning and doing a task, you will get tired, lose interest in the task or maybe quit.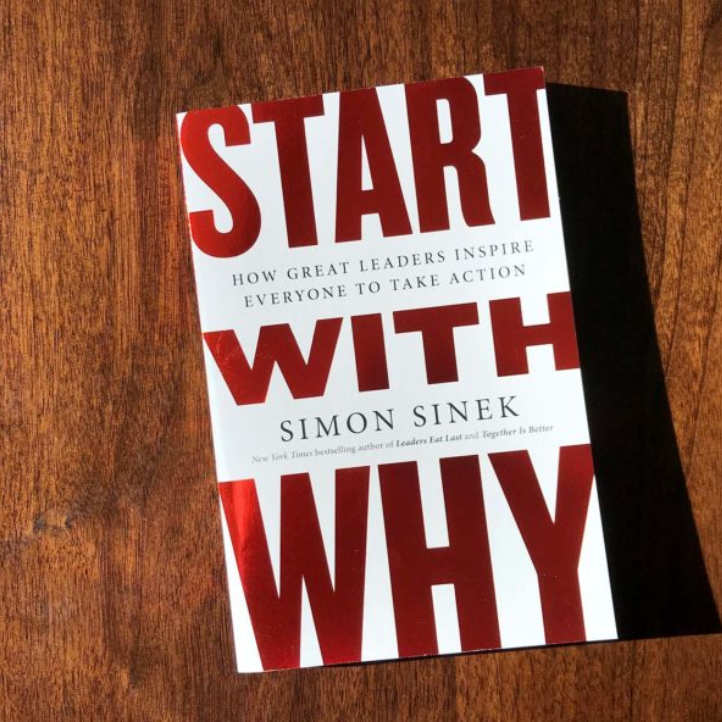 But the driving factor is always the 'Why' that motivated you to start the task in the first place and pull you towards creating deeper meaning and goals. Simon also says why we should always reconsider the task we do everyday and the reason for doing those tasks. In the book, Start With Why, it showcases why some companies and individuals thrive consistently in the market and why others barely survive to make a name for themselves.
This book tells the 'Why' behind the continuous success stories of several companies and individuals. Successful people like Steve Jobs, Bill Gates, Elon Musk, Martin Luther King Jr and many others had one thing in common and that is to have clarity behind the reason they are keeping on doing their job. 
These characteristics of a person further inspire others to keep on hustling and such companies went on a growth trajectory. Simon Sinek says that successful people act and lead a life in a similar way which is hard to find with others who might get steered away from their true objective in life.
The term 'Golden Circle' formulated by Simon Sinek deals with the why which arises from the how coming from the what and in the present. Although there are industries and companies that focus on what but the 'why' is the ultimate driving factor for any audience or consumer to get drawn towards a brand or a job or any goals that they might set for themselves. This book will shed valuable light over the fact that 'why' customers want these products or 'why' my company exists in society.
When a company tells the reason for their existence, the stairs of success seem to be almost evident. Simon can portray real-life examples regarding the reason for motivation and how people can be happy and successful and educate themselves by getting more transparency on the 'why' behind their tasks.
The Storyteller's Secret-
The Storyteller's Secret is written by Carmine Gallo and has a Goodreads rating of about 3.88. The book tells the journey about a T-shirt salesman from Venice becoming a wealthy television producer, tells how a person starting a business from a garage made one of the most popular products to be launched in the history of the corporate industry.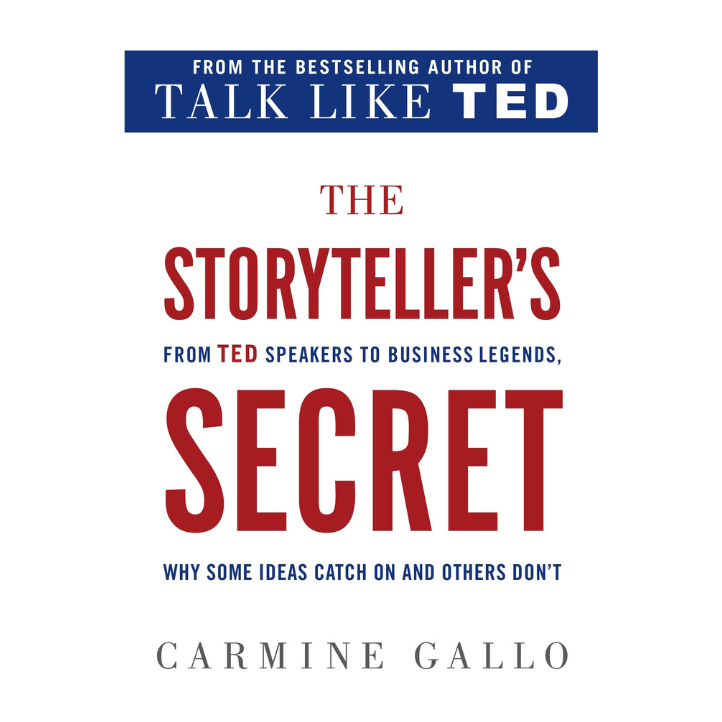 Here, we also get to know how a shy boy of the pastor convinced the entire Yankie stadium in spite of being afraid to speak in public. There are also stories of a lawyer fighting for human rights who got one of the longest standing applause in a TED event. Several such inspirations are being drawn in the book that happens on a daily basis around us.
Carmine Gallo is a communication specialist along with a bestselling author and a keynote speaker who has devoted energy towards telling stories that inspires and motivates people to build meaningful brands and bring a change in people's lives for the good. The Storyteller's Secret focuses on success stories of personalities like Richard Branson, Elon Musk, Steve Jobs, Malala Yousafzai along with brands like StarbucksSouthwest Airlines and many others.
Any book with a well-written storyline will educate the readers to pursue more in their life and career. In this book, Carmine shares the reason our brain is shaped to enjoy good content and stories and Richard Branson, an entrepreneur, believes that good storytelling can change people's lives and make them more accomplished. 
The journey of a business and an entrepreneur often cultivates the betterment of others in touch with the journey and collaboration will always bring in more sustainable growth.
Ego is my Enemy–
Ego is my Enemyis written by Ryan Holiday and has a Goodreads rating of about 4.14. In this book, the author describes that one might feel stuck in their life and achievements due to the barriers posed by the outside world.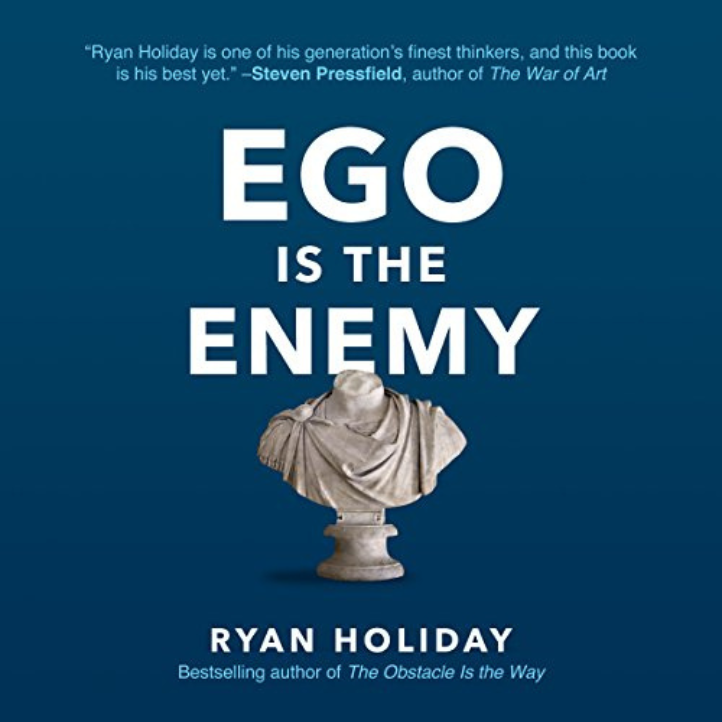 But in general, our ego might be the real reason for not being able to succeed in our lives. Ego can come in between the developmental phase of any skills or new area of learning in our early phases of our career. Here, we get to know that ego can obstruct clarity to rectify a mistake and create a deep-rooted issue for the future. When we fail, it creates more difficulty to overcome. This book draws examples from literature, history and culture about how to overcome our ego and achieve greatly in our lives.
In a world of social media and the internet, addressing our ego can be a tedious task and to eliminate it from our lives. But Ryan says the importance of leading a life without ego and getting a clear picture of a person's attitude devoid of any ego.
Made To Stick-
Made To Stick is written by Chip Heath and Dan Heath and has a Goodreads rating of 3.97. Great writers have often said that misinformation can often go noticed by many until it faces the actual facts and logic.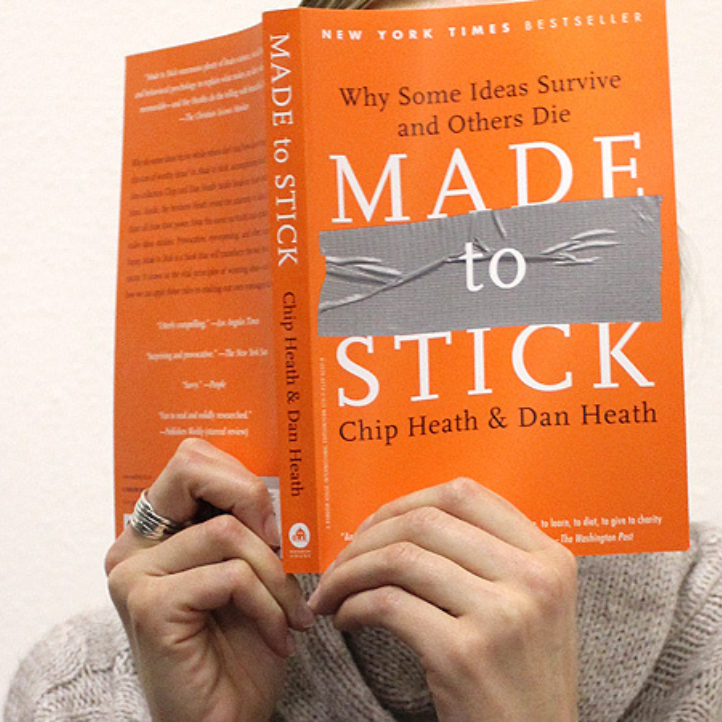 In our society, we are constantly being exposed to false reports, several conspiracy theories and news that has not been backed by proper data. But entrepreneurs, writers and noted personalities are also present in the society that makes news 'stick' to logic.
Chip and Dan are trying to express the structural formation of ideas that sticks to the common person and how to increase awareness of the validity of these ideas by using the Velcro Theory of Memory and bringing the gap of curiosity.
All sticky messages related to any successful product or brilliant marketing campaign have similar characteristics which the writers want to showcase in the book, Made to Stick. This book is a champion in giving examples of successful ideas and how our thoughts and strategies can create positive impacts on other people.
The Storytelling Animal: How Stories Make us Human-
The Storytelling Animal: How Stories Make us Human has a Goodreads rating of about 3.71 and is written by Jonathan Gottschall. In this book, the facts say that humans like to get drawn towards imaginary settings. We get to save inspiration from athletic events, movies, books and our brain is wired to consume tales.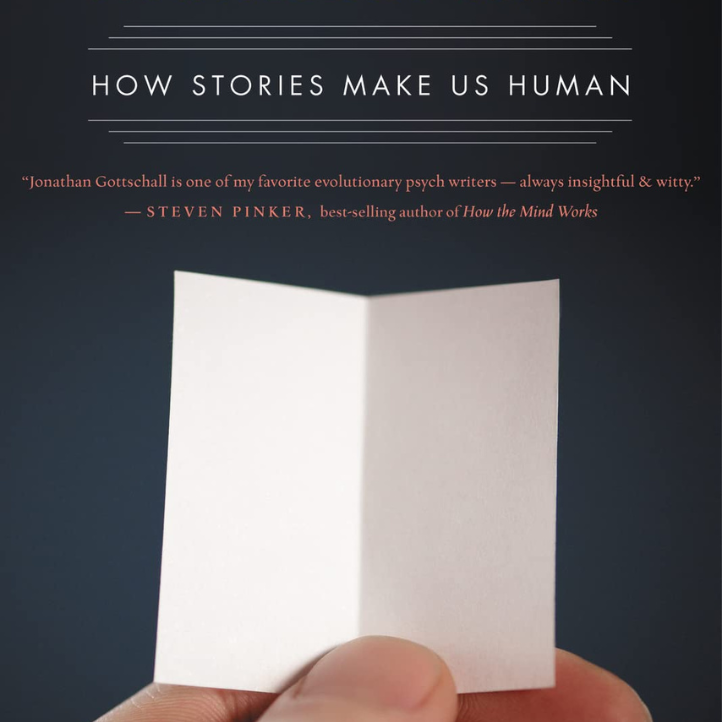 But there is a reason behind this occurrence.The book is innovative and creative in its own way that Jonathan has shaped it to be. The writer says that stories help us to learn more about challenging circumstances and how we get to overcome them with the passage of time. Citing studies in the field of neurology, evolutionary biology along with the subject of psychology,
Jonathan says the ones who read more fiction are expected to be more kind and sympathetic towards all. This book tells that good stories come with a moral and navigates us towards shaping our lives to be better.
Influence: The Psychology of Persuasion-
Influence: The Psychology of Persuasion is written by Robert B. Cialdini has a Goodread rating of 4.21. This book explains the gravity of persuasion and influence and why people tend to choose a relevant pattern towards their decision.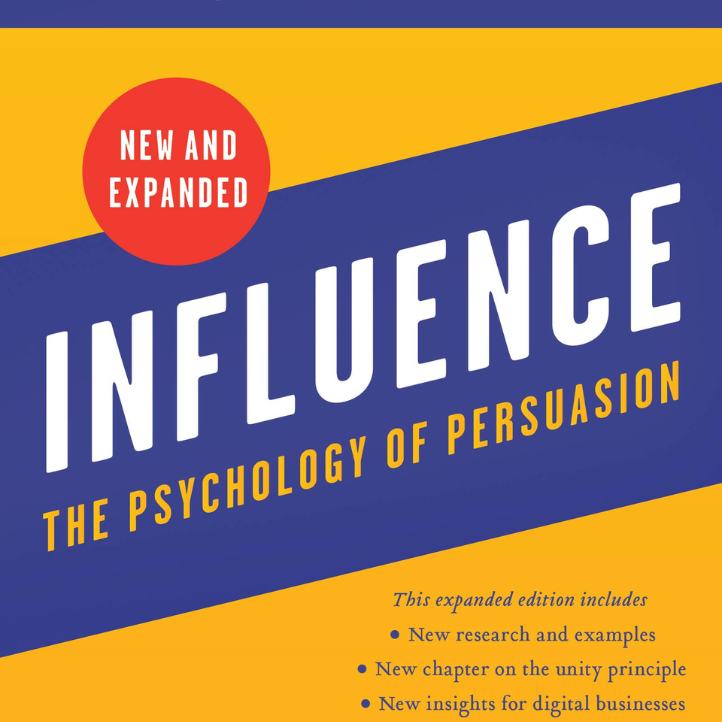 Dr. Robert Cialdini is the father of the science of persuasion and he has created this book by documenting his experience of about 35 years while researching a diverse range of studies on persuasion. There are six rules to dominate the power of persuasion and it has a lot of learning for every reader and individual.
The Hero's Journey–
The Hero's Journey is written by Joseph Campbell and edited by Phil Cousineau. The book has a Goodreads rating of 4.35 and shares countless moments of his life, where his studies on mythic traditions have formulated the story of mankind.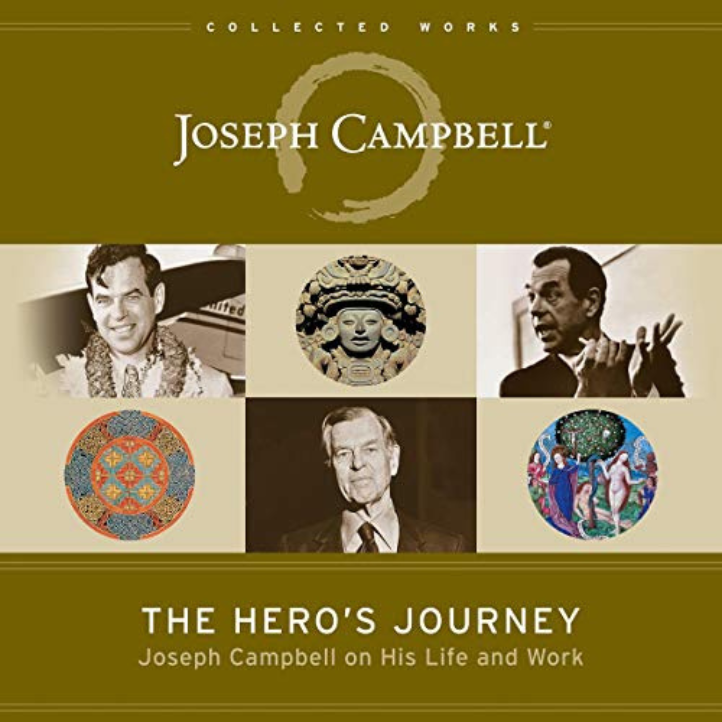 The writer has laid down information about the origin of the myth along with the purpose, the relevance of the artist along with several struggles of the philosophers and poets.
Talk Like Ted: The 9 Public-Speaking Secrets of the World's Top Minds–
Talk Like Ted: The 9 Public-Speaking Secrets of the World's Top Minds is written by Carmine Gallo and has a Goodread rating of about 3.88. This book tells us the importance of money and how a person should understand the pivotal role of public speaking.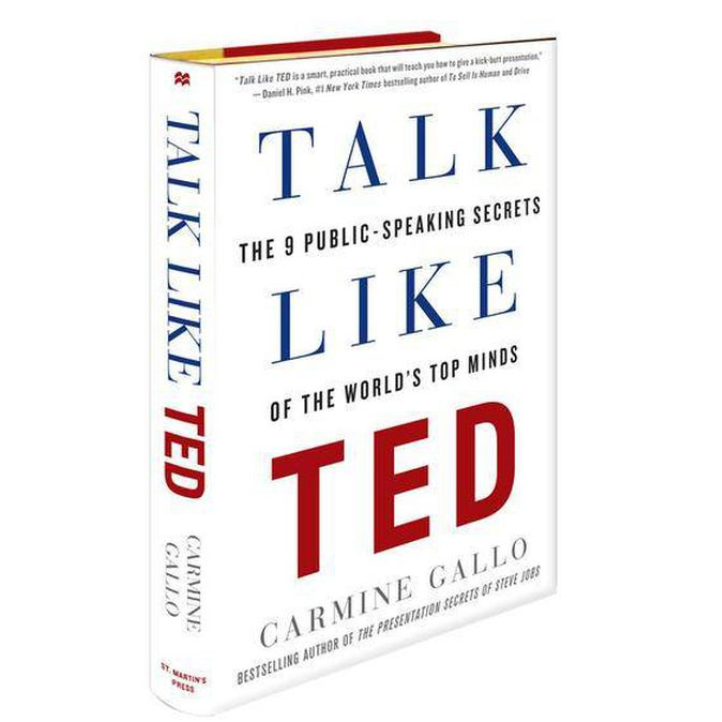 In order to succeed one must possess the skill of public speaking in order to sell an idea or a product to other people. A great presentation can make a huge difference and can engage more audiences by giving a memorable last effect on the audience.
We, the readers, are always grateful to be able to dive into such insightful books and connect ourselves with indispensable lessons. In our lives, one might not always gather the time to read. But you should always consider other mediums like podcasts, kindle or devote at least 10 minutes everyday for reading. The knowledge of the world is vast and exciting and everyone should have a taste of it.
Frequently Asked Questions-
Name a few books for learning storytelling.
Ans– Wired For Story, The Hero's Journey, Ego is my Enemy and Made To Stick are a few books which will help you to be a skilled storyteller.
What are the main characteristics of storytelling?
Ans– Plot, theme, logical setting along with a good conclusion are some of the main characteristics of storytelling.