Rise above your expectations as the world is a beautiful place to grow. Such compassion and generosity have been helping mankind to thrive and innovate. But what comes as a much more interesting study is the importance of education in our lives. It is not just a mere collection of data that is learned and applied to our work. Education comes as a spiritual and productive journey to shape society and encourage us all to persevere. Today, at Business Outreach- The Business Magazine, we were glad to understand the success story of S.K. Shukla, Founder of TKL Consultancy Private Limited.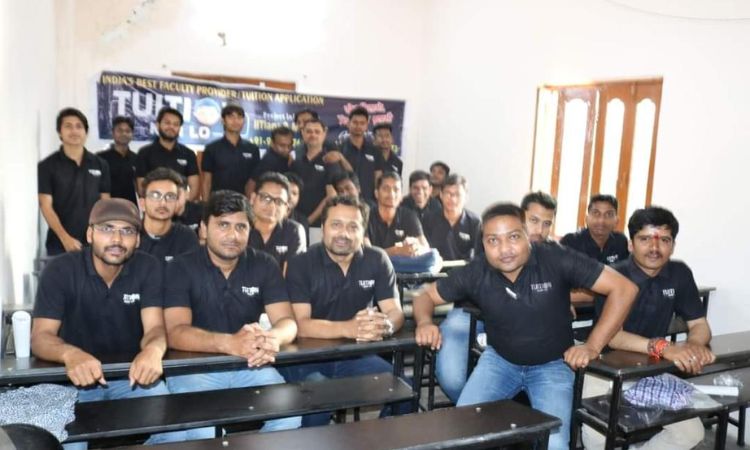 S.K. Shukla has had a distinguished career teaching and mentoring several students. To him, education is a pivotal aspect of an individual's life. Mr. Shukla shares that the education industry is constantly innovating over the last few years. It is very crucial to provide curious minds with stellar teachers, who shall hold the hands of the learners and help them achieve their objectives.
Keeping the urgency of the matter in mind, S.K Shukla along with Mrs. Niharika Agrawal, founded TKL Consultancy Private Limited on 17th July 2019. When we think of our child in giving them a better future, a home tutor and good education plays a very important role. Here, TKL Consultancy is offering to soothe the minds of these overwhelmed parents, by bringing some of the best home tutors for their child.
TKL Consultancy, under the leadership of S.K. Shukla, understands that schools, coaching centers, and several educational institutes require skilled teachers. TKL ensures that both job seekers and job providers are in perfect alignment with one another for any potential growth and opportunity. Mr. Shukla recollects his early days when he started his career as a faculty for Computer Science in several engineering colleges affiliated with AKTU.
There he worked between 2010 to 2013. With an M.Tech Degree in Computer Science, S.K. Shukla also expanded his horizon by working with IIT, Bombay on the project, Spoken Tutorial. He also added to his career, working with a renowned national coaching brand as a faculty of Mathematics from 2013 to 2019.
Over the years, S.K. Shukla has received several appreciation letters from different universities including MGKVP in Varanasi and DDU in Gorakhpur. The platform of TKL Consultancy provided 24/7 assistance and opportunities to about 18,815 tutors in about 14 locations. When a leader decides to provide value to society, reputation itself becomes associated. TKL Consultancy has always focused on providing the best value and services. Such appreciation towards work has garnered several positive feedbacks from parents and clients. S.K. Shukla says that these are the things that motivate him to move forward. Education is a life-long journey and TKL Consultancy is always here to help job seekers and clients, both from the education industry along with the cooperative sectors, to penetrate into the best possible growth for themselves.