When seeking the services of a real estate agent to facilitate your home purchase, sale, or both, it is crucial to recognize that the choice of both the individual agent and the brokerage they are affiliated with can significantly impact your real estate transaction. In this analysis, we will explore the most sought-after and prominent residential real estate brokerages in the United States, as determined by online search volume. In this article you will know about the top leading real estate companies in the USA.
We will delve into various aspects of their operations, including their sales volume, revenue, primary operating locations, and other pertinent information that can be invaluable to your decision-making process.
Presented below are the leading real estate companies operating in the United States:
1. Redfin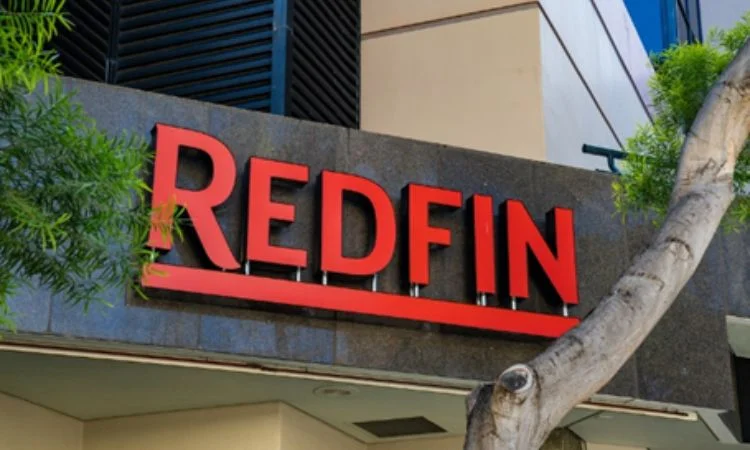 Redfin, since its inception in the early 2000s, has made a significant impact on the real estate industry by adopting an unconventional approach to brokerage services. Although not available nationwide, the company has expanded its presence to over 100 markets across the United States as of early 2023.
Distinguishing itself as a nontraditional brokerage, Redfin differentiates from the industry norm by compensating its agents with a salary rather than relying on a 100% commission-based model. This innovative approach translates into cost savings for clients, who typically pay a commission of 4%, including the agent representing the opposing party. Clients stand to save approximately $7,000 through this model, according to Redfin's own assessments.
Redfin's prominence extends beyond its geographical footprint, as its well-recognized brand and user-friendly platform have made it a popular choice for individuals engaged in house hunting or seeking comprehensive insights into the housing market.
While Redfin has undoubtedly gained recognition and is approaching the status of a household name, it is not immune to the cyclical nature of the real estate market itself. In the third quarter of 2022, Redfin reported a revenue of $601 million, reflecting an 11% year-over-year increase. Simultaneously, the company achieved a gross profit of $58 million, albeit experiencing a 54% decrease year-over-year. This underscores the company's adaptability and commitment to navigating the dynamic challenges inherent in the real estate industry.
2. Re/Max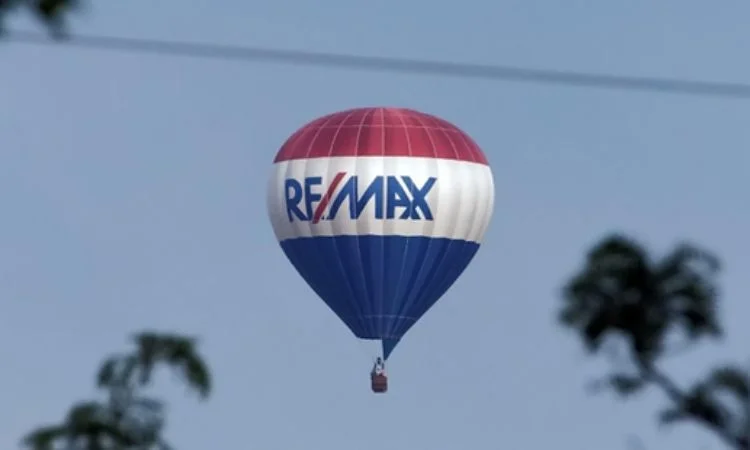 Re/Max, a prominent name in the real estate industry, is widely recognized for its iconic hot air balloon emblem, a symbol that has remained a cornerstone of the company's branding for several decades. Established in 1973 in Denver, Re/Max swiftly adopted the franchise model, a format that continues to define its operational structure to this day. Consequently, it is common to encounter Re/Max offices bearing additional designations such as Re/Max Allegiance or Re/Max Prestige, serving to distinguish these distinct branches.
With a global presence, Re/Max boasts a substantial network of over 144,000 agents operating across the world, with a predominant focus on the United States and Canada. Notably, in the third quarter of 2022, Re/Max reported a total revenue of $88.9 million, reflecting a modest decrease of 2.3% compared to the previous year.
3. Coldwell Banker Realty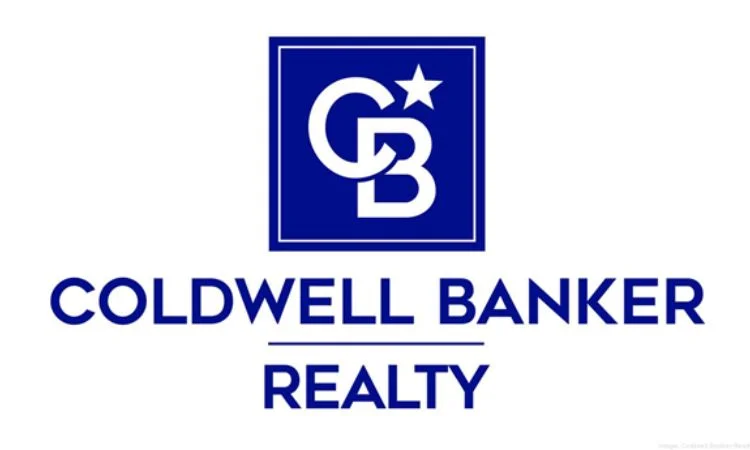 Coldwell Banker Realty, established in 1906, holds the distinction of being the longest-standing real estate company in our roster. Its inception can be attributed to the visionary insight of real estate agent Colbert Coldwell, who recognized the imperative for a higher standard of ethical representation in the wake of the San Francisco earthquake of 1906. Subsequently, Benjamin Banker joined him in this commendable endeavor.
The Coldwell Banker Realty network extends across a comprehensive spectrum of markets throughout the United States. The company's impressive reach encompasses an extensive global presence, with over 100,000 dedicated agents and a network of 2,200 affiliated offices worldwide, spanning 40 countries and territories.
In the third quarter of 2022, Coldwell Banker Realty reported an exceptional total sales volume exceeding $6.2 billion. This remarkable achievement underscores the brand's commitment to excellence and its enduring impact on the real estate industry.
4. Keller Williams Realty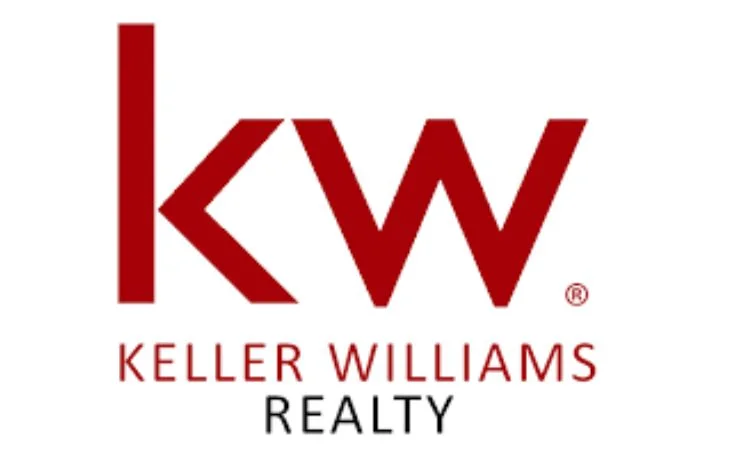 Established in 1983 in Austin, Texas, by visionaries Gary Keller and Joe Williams, Keller Williams Realty has evolved into a prominent international real estate brokerage renowned for its unwavering commitment to cutting-edge technology, a hallmark shared by numerous other thriving industry leaders.
The company's exceptional performance is exemplified in its November report, which unveiled a remarkable achievement. In the first three quarters of 2022, Keller Williams Realty's agents facilitated real estate transactions totaling an impressive $381.4 billion. This remarkable feat is a testament to the company's enduring dedication to excellence.
Moreover, the organization's reach extends across borders, boasting a vast network of professionals. In the United States and Canada alone, Keller Williams Realty boasts a roster of over 177,000 accomplished agents, further supported by an additional 17,000 agents located in various countries around the world.
With this extensive network of talented professionals, it comes as no surprise that individuals across the United States can readily access the services of a Keller Williams agent, offering the assurance of high-quality real estate expertise throughout the nation.
5. HomeServices of America And Berkshire Hathaway Home Service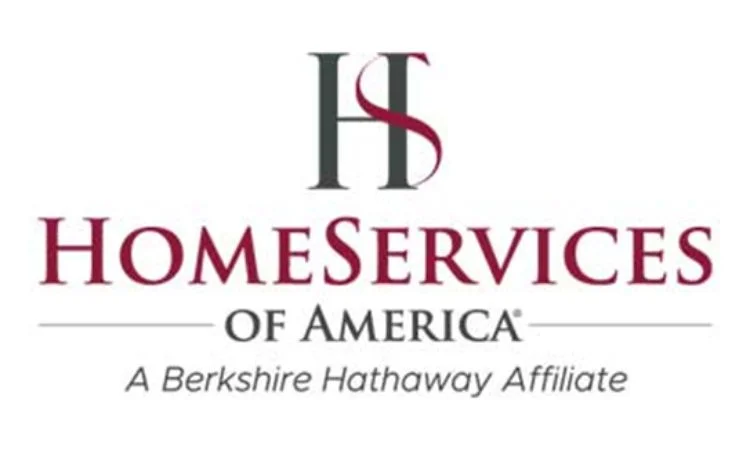 When contemplating renowned and thriving real estate enterprises, the name of American businessman and billionaire Warren Buffett invariably comes to the forefront. Naturally, the entities encompassed within the purview of his corporate portfolio are held in high regard.
HomeServices of America stands as the conglomerate of real estate brokerages affiliated with the larger Berkshire Hathaway Inc., encompassing renowned brands such as Berkshire Hathaway HomeServices and Real Living Real Estate.
HomeServices of America's scope, however, extends beyond the realm of brokers and agents. It is a multifaceted enterprise comprising a comprehensive suite of services, including escrow, insurance, mortgages, relocation, and title services.
Notably, a significant portion of the real estate brokerages operating under the HomeServices of America umbrella function as franchises, making their presence felt in virtually every corner of the United States.
The organization proudly reports a workforce of more than 44,500 dedicated agents and a network of 928 strategically located offices. Remarkably, in 2022, HomeServices of America achieved sales volume exceeding $168 billion, reflecting its robust position and significant contributions to the real estate industry.
6. Sotheby's International Realty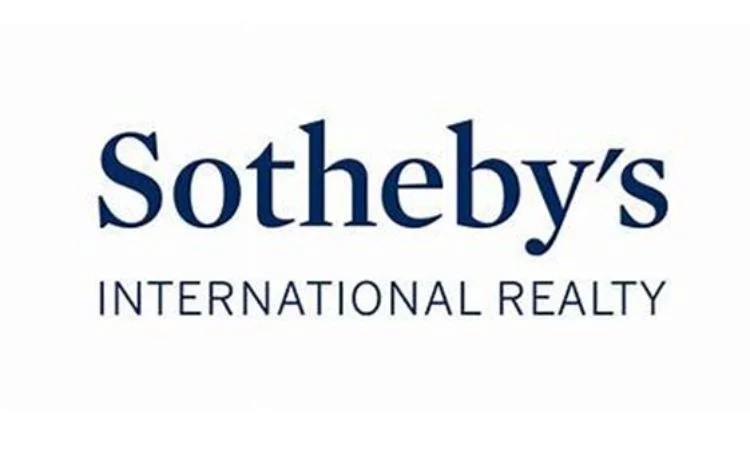 Sotheby's International Realty, an illustrious name synonymous with the world of fine art and luxury auctions spanning centuries, endeavors to embody the legacy and prestige that the Sotheby's brand has meticulously cultivated. Founded in the hallowed halls of London in 1711, the venerable Sotheby's auction house has bequeathed a rich tradition that transcends time. Over two centuries later, in 1976, Sotheby's International Realty emerged as a distinguished subsidiary to extend this legacy into the realm of real estate.
Based in the bustling metropolis of New York, Sotheby's International Realty proudly casts its global footprint across 81 countries, boasting a network of over 25,000 esteemed associates. The company's impressive stature is underpinned by its remarkable annual sales, eclipsing the $204 billion mark, as reported on its official website.
Specializing in the representation of luxury residential properties, Sotheby's International Realty showcases a portfolio that transcends geographical boundaries, delivering remarkable real estate offerings across the United States and various international destinations. While their expertise is undeniably anchored in the luxury sector, the company's commitment to excellence ensures that their listings cater to a diverse array of clientele, spanning beyond the pinnacle of the price spectrum in each unique market.
7. Compass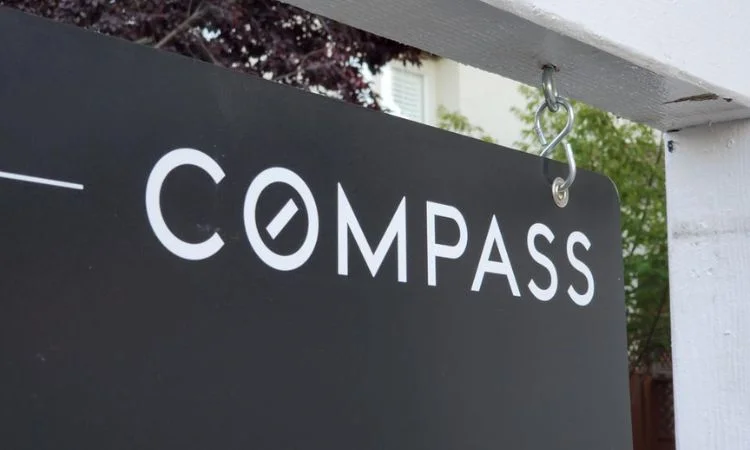 Compass, established in 2012, distinguishes itself as the most recent addition to the brokerage industry.
The core tenet of the company is the strategic deployment of technology to enhance the real estate process, allowing agents more time to provide valuable guidance to their clients.
Headquartered in the heart of New York City, Compass proudly asserts its status as the largest independent real estate brokerage in the United States. The company maintains a widespread presence with real estate offices spanning across the country, predominantly concentrated in major metropolitan areas. Additionally, Compass is progressively expanding its reach to encompass an increasing number of cities and states, boasting an impressive network of over 300 offices spanning 67 markets.
In the ever-evolving landscape of major real estate brokerages, Compass acknowledges the challenges associated with its relatively recent entry into the industry. Notably, in November, the company disclosed its third-quarter earnings for 2022, totaling $1.49 billion, which represented a 14% decline when compared to the previous year. This decline was primarily attributed to a 12% reduction in transaction volumes.
8. Douglas Elliman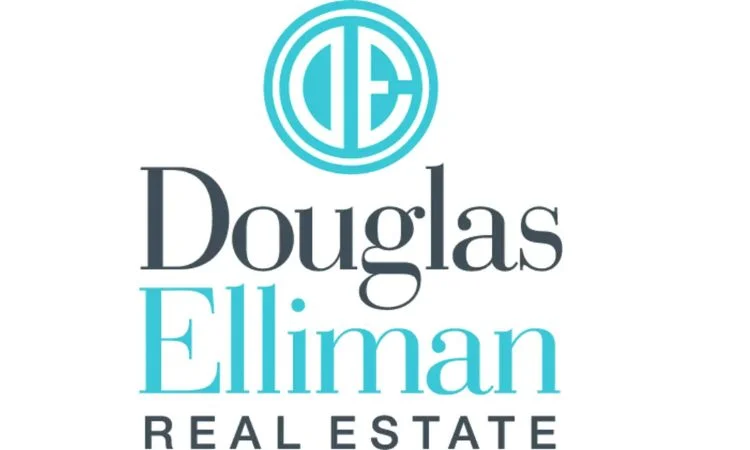 Established in the vibrant city of New York in the year 1911, Douglas Elliman has since grown to become a prominent presence in the real estate market, extending its reach across 11 states within the United States. These states encompass California, Colorado, Connecticut, Florida, Maryland, Massachusetts, Nevada, New Jersey, New York, Texas, Virginia, and the District of Columbia. Additionally, the company maintains a strong international presence through its affiliates operating under the renowned Knight Frank brand. With a vast network of professionals, Douglas Elliman proudly boasts a substantial workforce of more than 6,600 skilled and dedicated agents.
In terms of performance, Douglas Elliman is renowned for its impressive track record, recording a remarkable $51.2 billion in annual sales. Furthermore, the company consistently facilitates nearly 60,000 sales and rental transactions each year. Such exceptional figures solidify Douglas Elliman's standing as a leading force in the real estate industry, underscoring its commitment to delivering top-tier services to clients.
A distinctive facet of Douglas Elliman's business model is its specialization in "prime" properties, which represent the upper echelon of real estate within a given location.
This focus on the top 5% of properties is not only a hallmark of the company but is also backed by data from Douglas Elliman's 2022 Wealth Report, offering valuable insights into the luxury real estate market. This dedication to excellence and the pursuit of quality are central to Douglas Elliman's mission, ensuring that clients receive the utmost in real estate services and market expertise.