Chennai-based cleantech startup Proklean Technologies secures $4M in funding from Raintree Family Office, fueling its R&D efforts and hiring initiatives. The funds will aid the company's expansion into new markets, including Indonesia, Philippines, Vietnam, Malaysia, and the Gulf while offering non-toxic green chemistry solutions for industries like textiles, pulp and paper, and water management.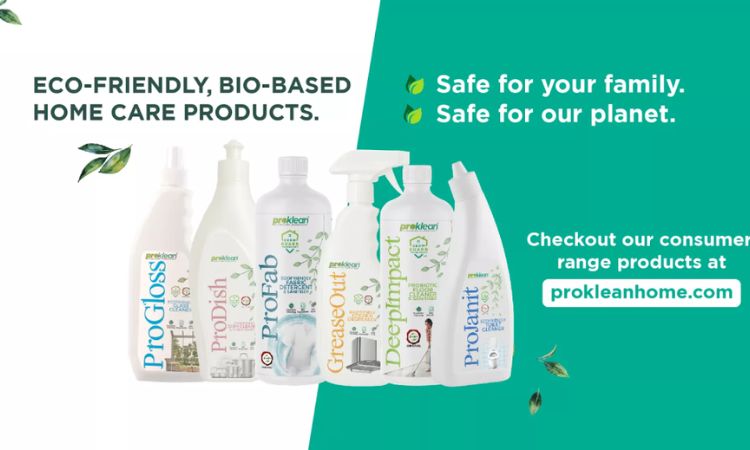 Chennai-based Proklean Technologies, a cleantech startup, has successfully raised $4 million in strategic funding from the Raintree Family Office. The company plans to utilize the funds to strengthen its research and development (R&D) division and expand its workforce through hiring initiatives. Additionally, the capital will be deployed to enhance its presence in existing markets and explore new markets.
Proklean's co-founder, Vishwadeep Kuila, expressed the company's intention to invest in international expansion. They have already entered the markets of Bangladesh and Sri Lanka in late 2022 and are now targeting countries like Indonesia, Philippines, Vietnam, Malaysia, and the Gulf region for their paper-related offerings.
Established in 2012 by Sivaram Pillai and Bala Chandrashekar, Proklean provides non-toxic and biodegradable green chemistry solutions for various industries, including textiles, pulp and paper, water management, and biosurfactants. The company also sells household cleaning products both online and offline in Chennai.
In previous funding rounds, Proklean raised INR 3.5 crore in 2015 and secured INR 6.5 crore through a debt financing round led by Caspian Debt in the previous year. Overall, the startup has raised INR 44.61 crore since its inception. Proklean claims to have achieved EBITDA profitability in the financial year 2022-23 (FY23) with a revenue of INR 40 crore during the same period.
The cleantech sector is experiencing a resurgence in investor interest, despite challenging market conditions. The growing environmental awareness among individuals and businesses has led to increased adoption and investment in this space. Recently, Newtrace, another cleantech startup, secured $5.65 million in a seed funding round led by Sequoia Capital India and Aavishkaar Capital. Similarly, StepChange, an enterprise sustainability platform, raised $4 million in a seed round with the participation of BEENEXT and Global Founders Capital.