Vernacular audio streaming startup Pocket FM took 18 months to go from 1,000 to 10,000 app downloads.
In the recent 15-18 months, there has been a noticeable increase in audio consumption across forms such as podcasts, audiobooks, original audio programmes, and talk shows in India. According to industry estimates, there were more than 150 million daily listeners of audio material in 2020, with that figure predicted to rise to 176 million by 2023.
Increased smartphone penetration in rural and urban India, Jio's low-cost mobile data, and the expanding availability of on-demand audio content in local languages have all contributed to the emergence of audio platforms. With technical advancements and the availability of ultrafast internet connection, audio streaming has grown exponentially. Audio streaming platforms, such as Pocket FM, which is now one of India's most popular audio streaming platforms, have witnessed an increase in both subscriber base and advertising income.
Pocket FM Startup story
Pocket FM, which debuted in September 2018 when audio was nearly a "non-existent category," has been one of the sector's defining firms.
The Gurugram-based firm was formed by Rohan Nayak, Nishanth Srinivas, and Prateek Dixit, all of whom had previously worked at Paytm, JioSaavn, Flipkart, and Grofers and had created and grown mobile-based content solutions.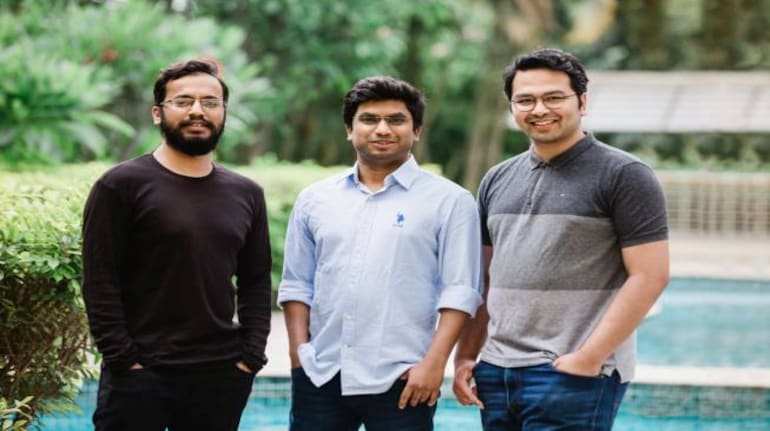 The co-founders, who are also friends, noticed that various participants in the OTT ecosystem were foraying into video content with a specific vision.While there were several possibilities for consuming video information, the need for audio content has yet to be met.
Pocket FM was founded in 2018 by the co-founders with the primary goal of providing a platform where customers can quickly access a varied variety of audio content. Pocket FM is constructing a worldwide network that will connect listeners with content makers and authors. Its goal is to build the broadest community of brilliant artists and creators possible.
About Pocket FM
The audio-sharing network now offers over 10,000 audiobooks, podcasts, radio episodes, and user-generated spoken word material in Hindi, Bengali, and Marathi, with eight additional languages on the way.
Pocket FM now offers over 100,000 hours of exclusive audio content in categories such as crime, horror, romance, self-help, astrology, biography, and others.
It also allows listeners to record their own audio material, add voice effects, sound filters, and music, and share it with the community.FM lets users discover and enjoy the greatest selection of audio content ranging from audiobooks, stories and podcasts from the most diverse creator community.
"While running mobile-based content products for over six years, it became evident to us that audio would be the next content frontier. Audio storytelling would become a mainstream format for sharing knowledge and experiences. A lot of content creators wanted to reach out to wider audiences but could not because of a format gap. That's what we wanted to solve." Says the co-founder Rohan Nayak. " We realised it was best to locate content creators who might already have a pre-existing audio audience. We found some creators on YouTube, who were repackaging their audio content as videos. We onboarded them, which helped us kickstart our platform."
Pocket FM contains all the Indian audio books you can think of, including best-sellers, cultural landmarks, and must-reads. The best part is that these are given to all book enthusiasts for free. Audio books not only make book reading more enjoyable, but they are also a fantastic source of amusement. Audio books may also help you learn a lot of new things, making you a lot wiser and more alert. You may also share and discuss the audiobooks you read with your friends in order to have a better comprehension or to explore the story lines of specific stories or kahaniya.
Pocket FM funding
Pocket FM said on Thursday that it has secured $65 million in a fundraising round headed by Goodwater Capital, Naver, and an existing partner – Tanglin Venture Partners.
The new funds will be used to increase the company's leading position, expand into other languages, invest in AI capabilities, and establish a huge audio artist community.
Pocket FM has raised a total of $28.7 million in four rounds of investment. Their most recent funding came in the form of a Series B round on December 6, 2021.
Pocket FM is backed by eight investors. Pocket FM has already secured $28.6 million from current marquee investors such as Lightspeed Venture Partners, Tencent, Times Group, and Tanglin Venture Partners.
Does Pocket FM have videos?
You can find your saved videos in your Pocket List as well as under the Videos Filter. Simply click or tap the play button to watch a video. Just tap a video that you've saved to view it. You can also view videos that are embedded within articles.
How much does Pocket FM cost?
The 'Pocket FM' app is a cost-free platform for those who are looking to access an array of content without having to pay hefty monthly subscription fees or per-file amounts. The platform offers access to over 10,000 audiobook summaries, podcasts and more that can be easily searched through via the intuitive interface.
How does Pocket FM work?
Pocket FM lets users discover and enjoy the greatest selection of audios ranging from audiobooks, finance, self-help, to news and stories from the most diverse creator community. This is made possible by an open platform that directly connects creators and their fans across local Indian languages.